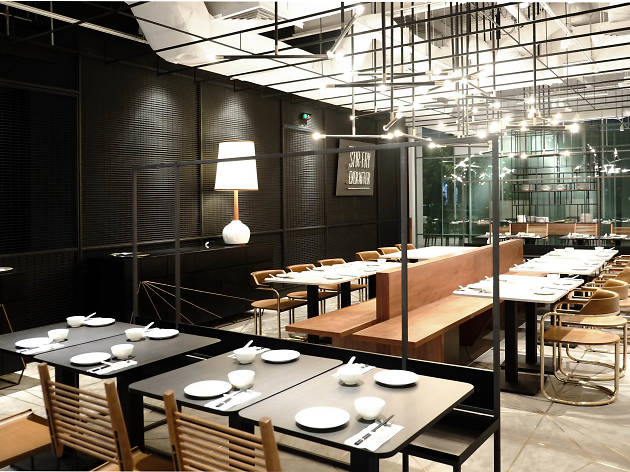 1/3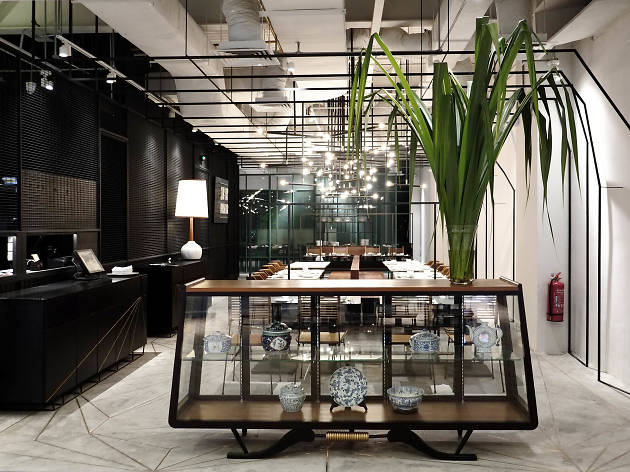 2/3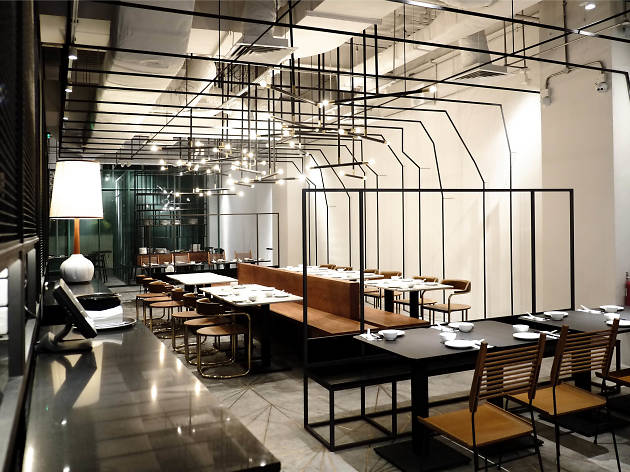 3/3
After scoring a table at one of the most popular restaurants in Subang, I watch the chaos unfold from my seat – waiters shuffling about in utter frenzy, customers pleading, getting turned away, or being made to wait outside for a table, crying kids in tow. And after a couple of hours of a most tremendously mediocre meal, one thinks: Just like the slew of people that support its namesake, the love for Jibby Chow is baffling.

But there are reasons they come. For starters, there aren't many halal Chinese restaurants in the Klang Valley, let alone the area. Also, the setup is more like a brunch café than a Chinese one, always a shoo-in for Malaysian entrepreneurs to serve literally any cuisine. (If you're sceptical, watch your bank balance swell once you open a space of suspended light bulbs and exposed ceiling selling nasi for RM30 a pop.)

Even if the target marketing is spot on, the food very rarely is. Worse still is the time we spend waiting for ours. This is not a dig at the staff, for everyone who comes to our table is pleasant and certainly trying their best on a Saturday night, but the waiting time is no less inexplicable. I order two starters, the first that comes approximately an hour and 15 minutes after my order was taken, and the second that comes right before dessert.

There's also a considerable time gap between each main, so our meal pans out like a multi-course dinner, where we finish one dish before the next arrives. It's not just our table that suffers this mismanagement of time – the customers around us are restless, thumbing their phones between dishes, and profusely peering into the kitchen with false eagerness every time a waiter emerges from the kitchen with a plate that isn't theirs.

It doesn't help that what eventually comes to the table is middling. The chestnut and crabmeat-stuffed tofu sounds like an absolute treat, but both the star ingredients are scarce. The second starter of crispy Murray River salt and pepper soft-shell crab is also oversold on the menu – it comes three shades too brown, the flesh is soggy and carries a bitter aftertaste, a result of the frying oil not being hot enough.

The calamansi and sambal chicken offers a nice tang accompanied by a kick of green chilli, but the sauce is too gloopy and ketchup-y for our liking. The salted egg yolk prawns bear the same fate – cooked well, but way too oily and tasting more of butter prawns. This wouldn't be so discouraging if we hadn't spent RM38 for a plate of prawns clearly advertised as salted egg yolk. The last dish that arrives – crispy eggplant coated in a thick, dark sambal – saves the meal, but only barely.

Not in the least bit full, we order the ais kacang. It's difficult to mess up a dessert that couldn't be less abstruse, but they manage it. The kidney beans are rancid, and emanate a foul, metallic liquid into the ice, at which point we ask for the bill (which comes mistakenly overcharged), pay close to RM200 (including tax), and head to a nearby Ramly stall for a burger double special.
Venue name:
Jibby Chow
Contact:
Address:
SS15 Courtyard
Jalan SS15/4G
Selangor
47500

Opening hours:
Daily, 11am-10pm