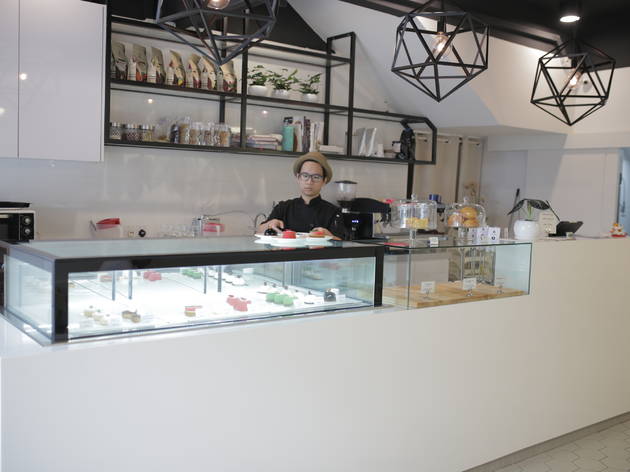 1/6
Photo: Bryan Ong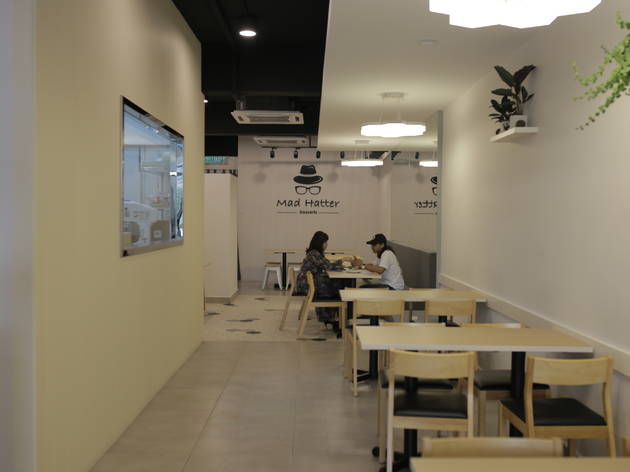 2/6
Photo: Bryan Ong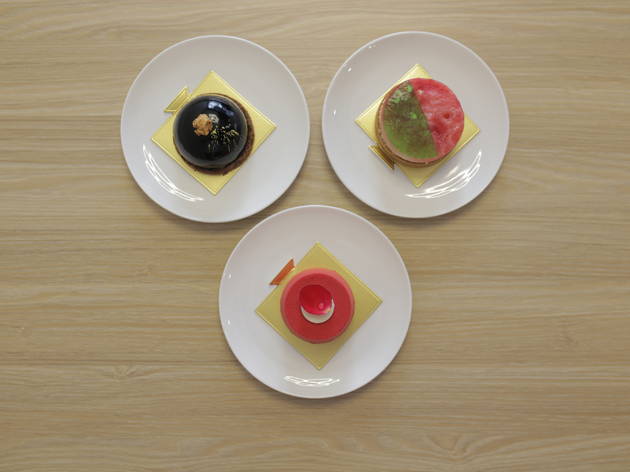 3/6
Photo: Bryan Ong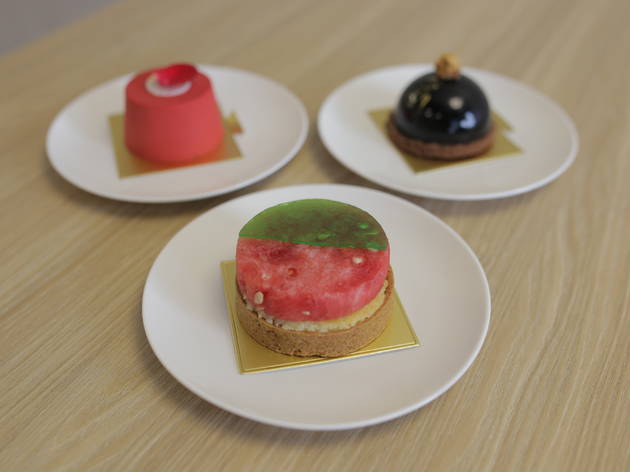 4/6
Photo: Bryan Ong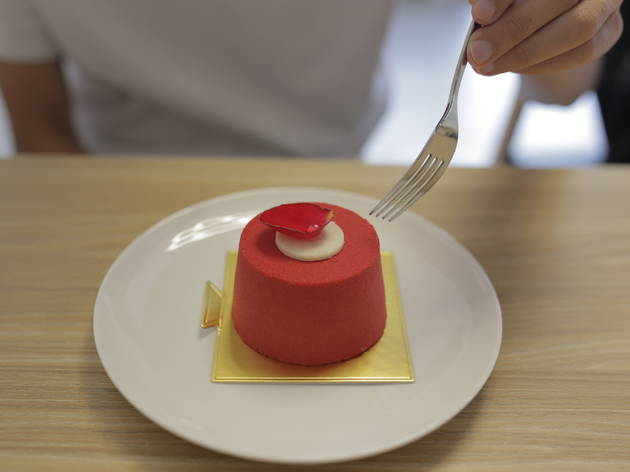 5/6
Photo: Bryan Ong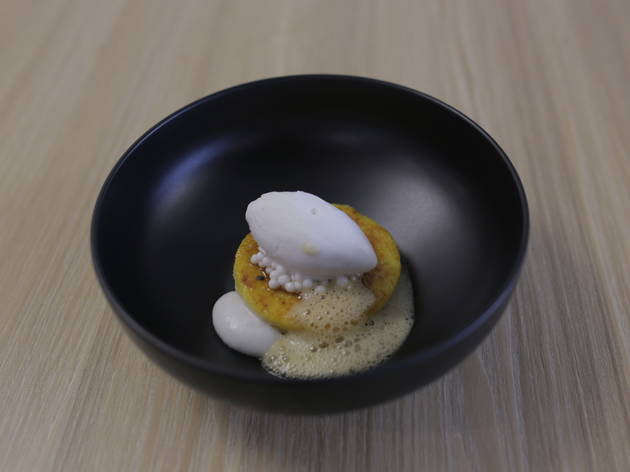 6/6
Photo: Bryan Ong
Time Out says
Already a haven for sweet tooths, MadHatter Desserts is the latest dessert spot in Damansara Uptown. It was opened by MasterChef Asia Season 1 finalist Marcus Low, who was dubbed the 'dessert king' by judges for his talent in making distinctively enjoyable treats (despite having no professional culinary training prior to joining the show).
Before opening shop in Damansara Uptown, Marcus was selling his cakes online and through pop-up shops; even then, there was already a high demand for his cakes. The brick-and-mortar serves his creations in clean and simple surrounds – white walls with plenty of natural light flooding in, alongside wooden tables and chairs. This is quite a contrast with the tendency of other dessert shops and cafés that place too much emphasis on making their spaces Instagram-worthy (so much so, that it sometimes deflects attention from the quality of the food). Here, it's pretty clear where the focus lies.
Marcus is known for two things – his hats and his knack for experimentation when it comes to desserts; hence the name MadHatter Desserts. Most of the desserts are the results of his experiments, which are usually a combination of French culinary techniques and local flavours. For example, the cakes are an interpretation of the French entremet cake – a small multi-layered cake. We say go for the watermelon-assam version – a multi-layered dessert of vanilla sponge cake and assam-infused curd, which is brushed with assam water and topped with a watermelon and mint veil. The flavours are very well balanced with the watermelon cutting through the richness of the assam curd, which in turn provides a balance to the sweetness of the watermelon. Another favourite here is the chocolate calamansi tart. It was inspired by the passion fruit and chocolate cake popular in Australia, but given a Malaysian twist with the replacement of calamansi. Be warned though, you might want to come early if you want to try these cakes as they usually sell out quickly.
In addition to the array of cakes and tarts, MadHatter also serves hot desserts, but only after 6pm. Their signature hot dessert is the bubur cha cha, which is unlike any you would've encountered. Marcus calls it a 'deconstruction' of the traditional bubur cha cha, as the elements of a typical one is broken down and put back together in different ways for this dessert. The traditional ingredients of sweet potato and yam remain, but are made into a sweet potato cake instead. It's then layered with pumpkin brûlée, homemade bubur cha cha ice cream and coconut pearls. Different but same-same, and definitely delicious.
Details