Makan Mana: Lim Kok Kean
We talk to DJ Bunga of now-defunct indie dance DJ collective Twilight Actiongirl about his favourite eating spots in KL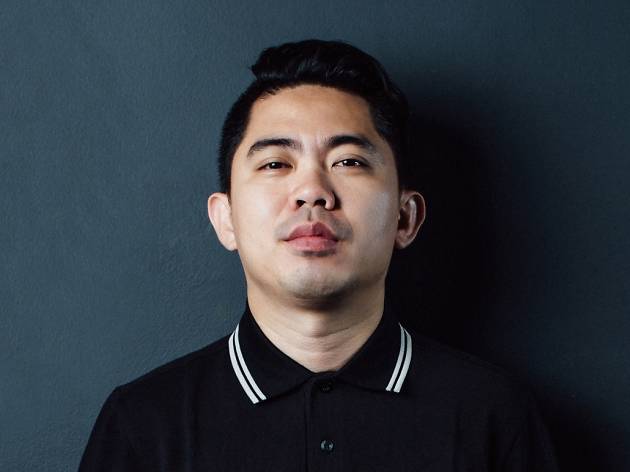 During office hours, Lim Kok Kean is the Head of Content and Brand for Freeform Untitled and The Bee. But at other times, he goes by Bunga, his DJ moniker during his time with indie-dance collective Twilight Actiongirl. Though the group is no more, he continues to grow a cult following on Instagram for his eating adventures through the #bungabites. Here are three of his favourite eating spots.
Kin Kin is where I'd bring any newcomer. Even though they have several branches, I still go to the original in Jalan TAR as I feel it's the most consistent. Or maybe because it's less than spanking new and clean (I like my street food with a bit of grime).
WHAT TO ORDER: Dry chilli pan mee (please don't insult them by asking for a soup version). The chilli is still the best – not too dry, and lethal enough to ensure stomach burn later.
I was introduced to this place by the Livescape peeps, Atif and Bobo, when we used to be work neighbours, and now Acha's my favourite banana leaf joint. It may be located off the beaten path, but the food more than makes up for it!
WHAT TO ORDER: Acha's sambal ikan bilis. It's addictive and is a great dish that opens up your appetite. Their mutton varuval is less spicy, but way more flavourful than many other places.
This place was introduced to me by my old, old friend Moses and it has since become the go-to place whenever I have friends in town. It's the place where I've spent many meals with friends near and far for birthdays, gatherings, farewells. Just a down-to-earth no-frills dai chow with delicious food delivered in double quick time. Best of all, it's great value for money.
WHAT TO ORDER: Signature deep-fried garlic fish, claypot pork belly with salted fish and brinjal, pumpkin tofu, fried pork belly and assam fish.