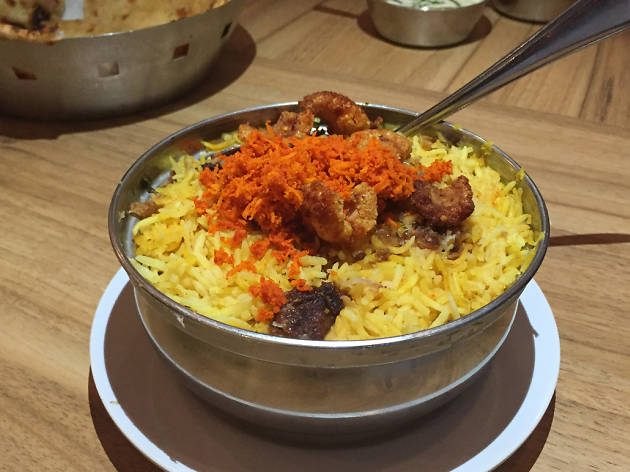 1/6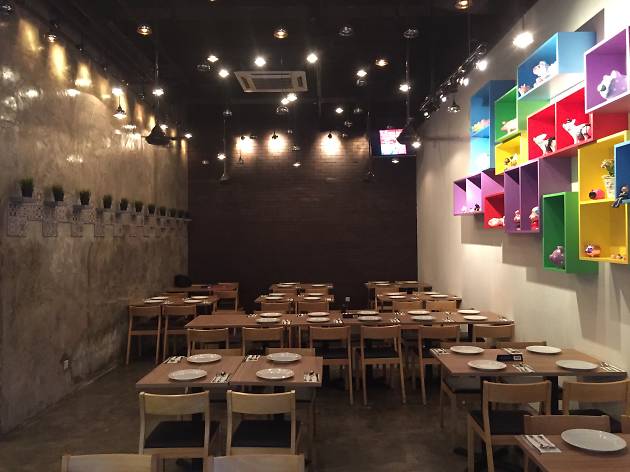 2/6
Photo: Lim Chee Wah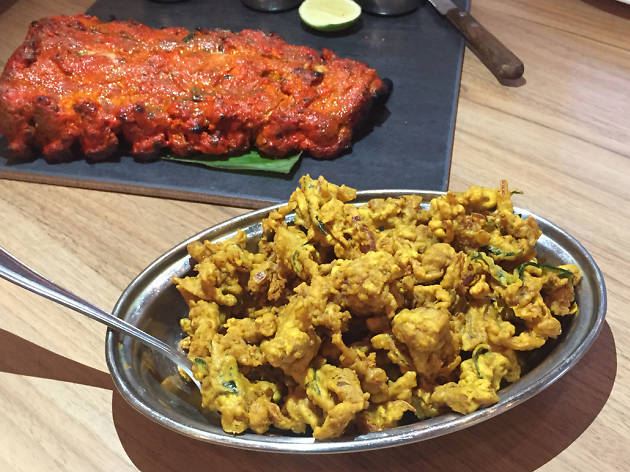 3/6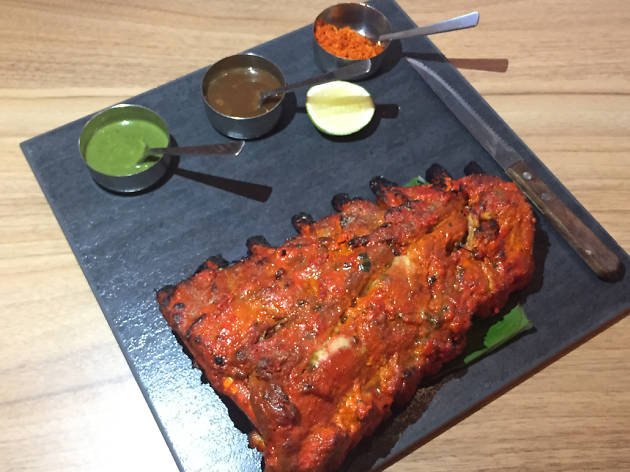 4/6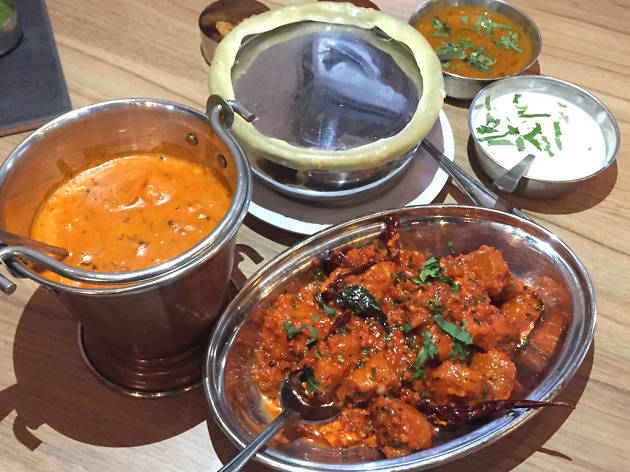 5/6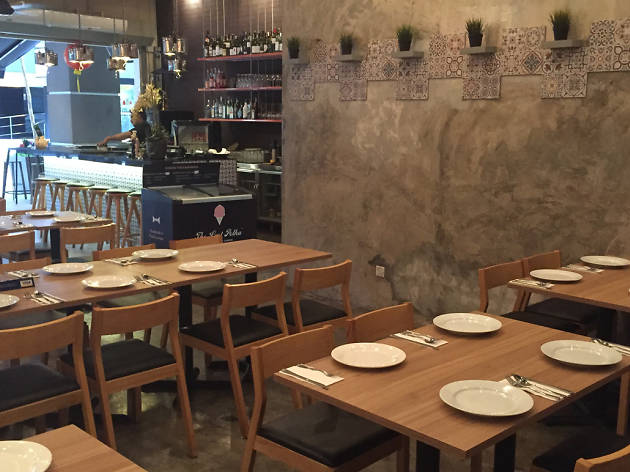 6/6
Time Out says
Indian food and pork may sound like a bizarre concept together, but Meat The Porkers, the bold new restaurant by the people behind the hugely successful Fierce Curry House, managed to marry these two disparate culinary worlds into one delicious menu. This concept of porky Indian food could very well be the first in Malaysia, if not in Asia. Instead creating wild new 'fusion' dishes, what Meat the Porkers has so cleverly done is to take the classic Indian dishes and flavours that we all know so well and love, and incorporate pork into them while adding in a little twist for surprise.
Case in point: the tandoori pork ribs. Pork, being a heavier and oilier meat than chicken, remains distinctly flavourful, which add on beautifully to the punchy flavours of turmeric and paprika in the tandoori marinade. Here you're given three condiments: the usual mint sauce, the house tamarind barbecue sauce to add tang and sweetness, and pol sambol for bite. (Pol sambol is a traditional Sri Lankan condiment made with shredded coconut, but at Meat the Porkers, it's mixed with lime and chilli powder.)
Even the crowd-pleasing biryani is given a porky makeover, and this time with siew yoke (roast pork belly). While the use of spice in the rice completely overwhelms the pork, it is the pork belly's gelatinous fat and oiliness that really elevate the rice dish. Don't forget to sprinkle on the pork crackling before you dig in.
Other notable dishes include the bacon and cheese naan (made with two different types of cheese: mozzarella for stretch and cheddar for flavour); pork pakora (so addictive with beer); and pork 65 masala (the sautéed garlic in the yoghurt masala gravy is a brilliant touch). The menu is rather extensive, with more choices that span from rogan josh, Goan vindaloo and varuval to seekh kebab and masala quesadilla – all with pork of course. There are chicken and mutton on the menu too, but really, pork is the star here.
Details