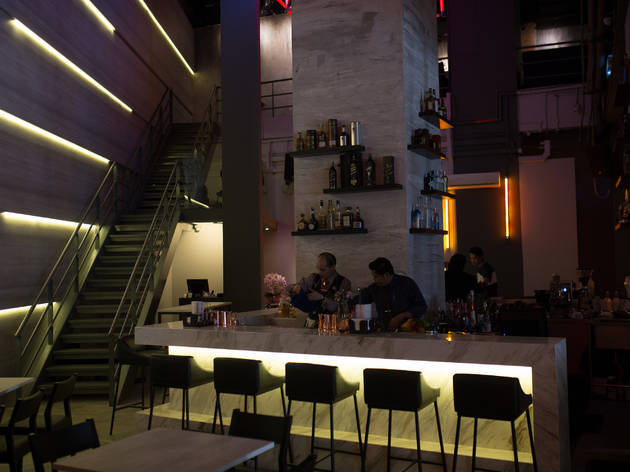 1/7
Photo: Bryan Ong
2/7
Photo: Bryan Ong
3/7
Photo: Bryan Ong
4/7
Photo: Bryan Ong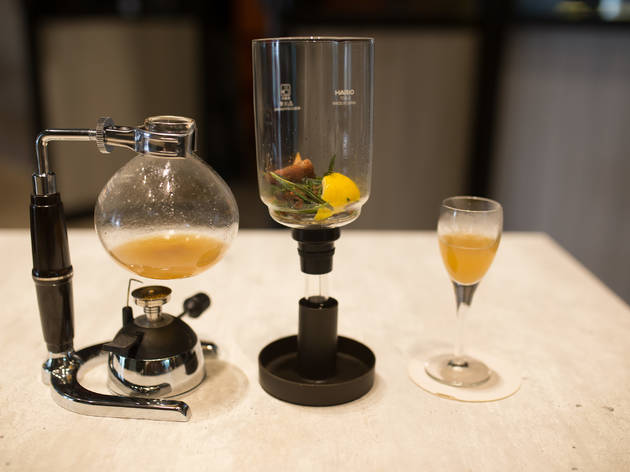 5/7
Photo: Bryan Ong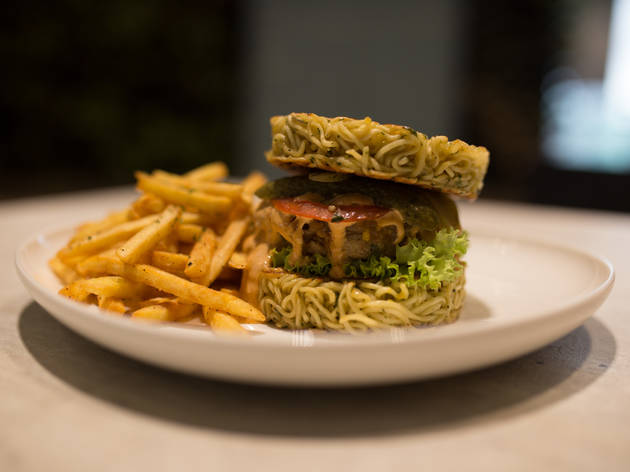 6/7
Photo: Bryan Ong
7/7
Photo: Bryan Ong
Time Out says
Note: Modern Society is now closed.
One of the latest openings at Pusat Bandar Damansara's newest mall DC Mall is Modern Society – a restaurant and bar with a clean and modern design. Consisting of two floors, Modern Society manages to integrate classic European style with modern aesthetics in their decor. For example, the bar is made of marble from Volakas, Greece, while the rest of the space is approached with minimalism, high ceilings and concrete walls and floors. Hanging on the ceiling and walls are neon light displays that change colour every so often – a welcome change to the traditional disco ball we say.
The cocktails here are diverse and experimental. For instance, The Scientist consists of manuka honey, rose tea, gin, orange and lemon peel, elderflower and cinnamon. These flavours are all infused through a coffee siphon and the cocktail is served hot. Apart from that they also have one called Shenanigans – a concoction of whisky, beetroot, Parfait d'Amour, pineapple honey, chilli syrup and lemon. Or if you'd like something to wake you up, have the Big Breakfast – it's cold brew coffee mixed with vodka, sweet vermouth, sour apple and Campari.
To make your night more interesting, Modern Society offers equipment and setups for classic drinking games like beer pong and flip cup. The food here is also something to look forward to. We recommend trying their chicken ramen burger, if not for its novelty then for its unique taste. If you're looking for something less filling, go for the Scotch eggs which are filled with salmon belly, fish roe, beef bacon, chipotle aioli and tomato salsa.
Details