Oyster weekends at La Bodega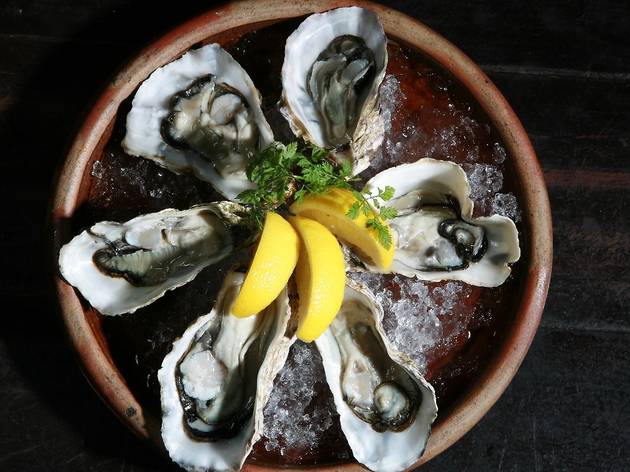 Get fresh oysters from France, Ireland and Australia during the weekends. The slender green-grilled French Fine de Claire oysters are finished in the famous shallow clay ponds on France's Atlantic coast, making it juicier and less meaty. A bed of three goes for RM31.80++ and it's RM12.70++per shell.
For great texture and a sweet finish, the Irish Gallagher Specials oysters score 7/10 for flavour. Shell out RM50.90++ for a bed of three or RM19.10++ per shell. The Tasmanian Prime oysters from Australia go at RM26.50++ while a shell is priced at RM10.60++. Add a little oomph with Bodega Muga Conde de Haro at RM35nett per glass. Oyster weekends are available at La Bodega Bangsar and Empire Shopping Gallery from 11am to 4pm.