Ramadhan bazaar food guide
You have a month to try out these ten Ramadhan bazaar classics
Going to a Ramadhan bazaar? We've picked out ten Ramadhan bazaar classics to keep you focused when you're making the rounds at the confusing battlefield of temptations – because the tendency to go overboard is relatively high, we know.

RECOMMENDED: Easy Ramadhan food kits and deliveries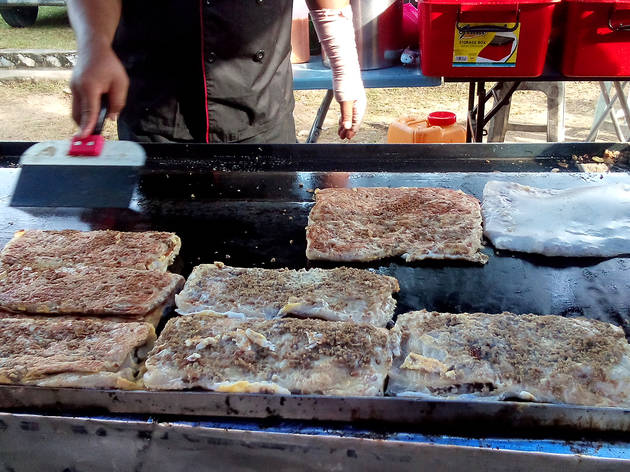 This meat pancake has transformed from its humble origins and has now evolved to include cheese, instant noodles and even a roti jala hybrid in recent years. If the complex new versions are too much for you, we suggest to go with the classic meat or chicken.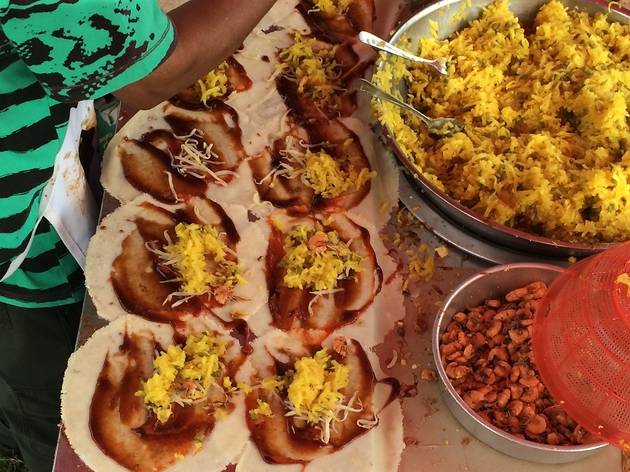 Popiahs are available all year but come Ramadhan, popiah basah proves to be the spring roll of choice at bazaars all over. You know you're getting a good popiah basah when there's a slight crunch of the bean sprouts and the thick red sauce is a perfect balance of spicy and sweet.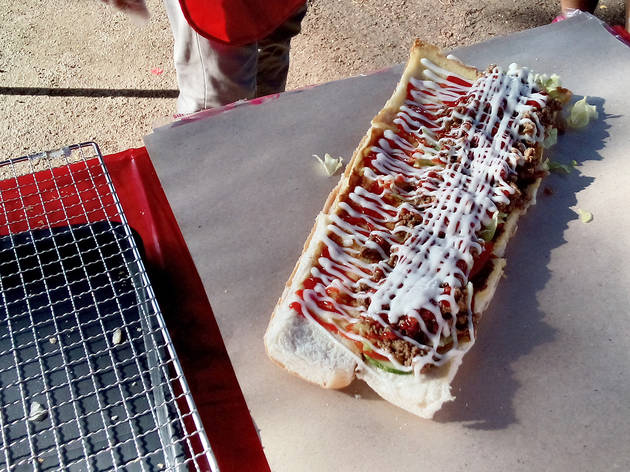 Roti John is a treat that's easy to make but hard to master; some are stingy on the meat, some are too dry and some just lack that certain oomph. It's an omelette sandwich with minced meat, onion and drizzled with mayo and chilli. A word of caution: it will get messy.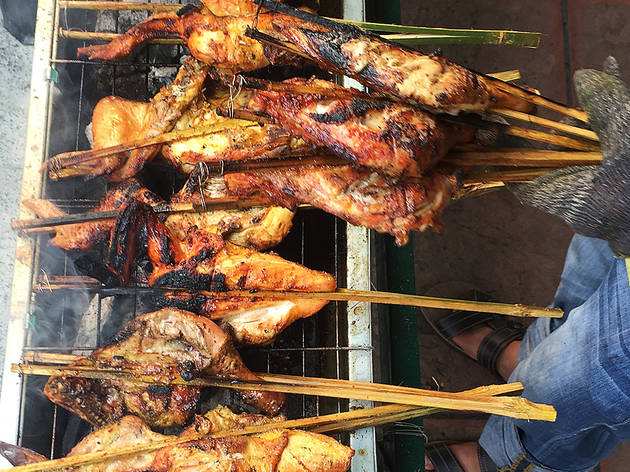 Where there's smoke, there's (usually) ayam percik. Kind of like peri-peri chicken, what makes an ayam percik is its sauce. Smokey and spicy with a hint of sweetness, ayam percik is best eaten on its own or with nasi kerabu.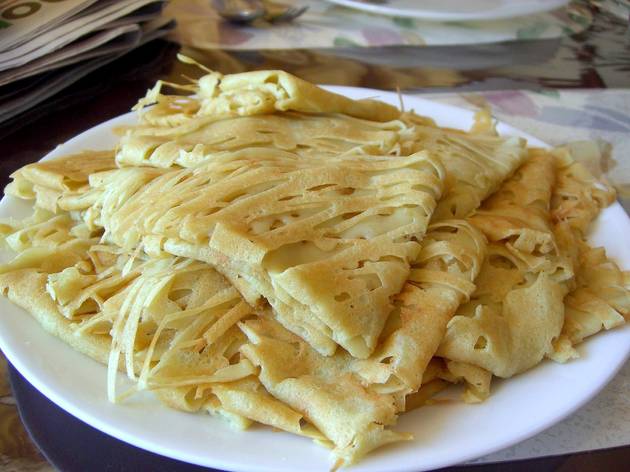 Photo: Alpha/Flickr
While we usually go for the curry dip with this crepe-like snack, Ramadhan bazaars offer a sweet variation in the form of durian dip. Some bazaar vendors also got creative and made pandan versions of the roti jala. Also see: Rojabak, a murtabak and roti jala hybrid.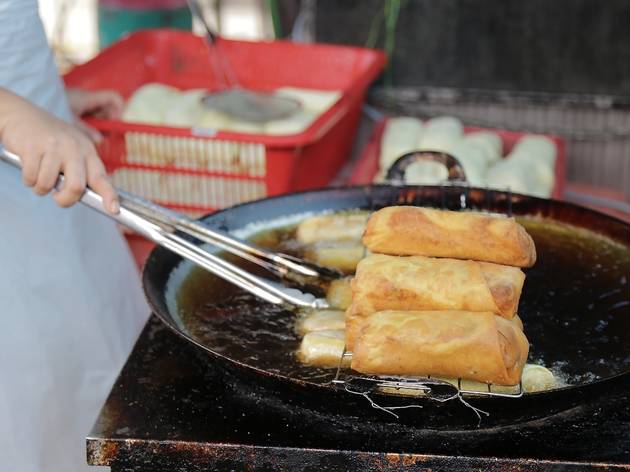 Photo: Hizwan Hamid
Yes, it's deep fried bread. Yes, it's bad for you, but if you want to #treatyoself, one of the best roti goreng can be found in Kampung Baru with a killer name as well: Roti Goreng McGyver (sic). These fried buns spent just enough time in the pan to come out nice and crispy, but what sets it apart is the filling available in sambal sardine, chicken and beef black pepper. This sure can fix anything, except maybe your cholesterol level.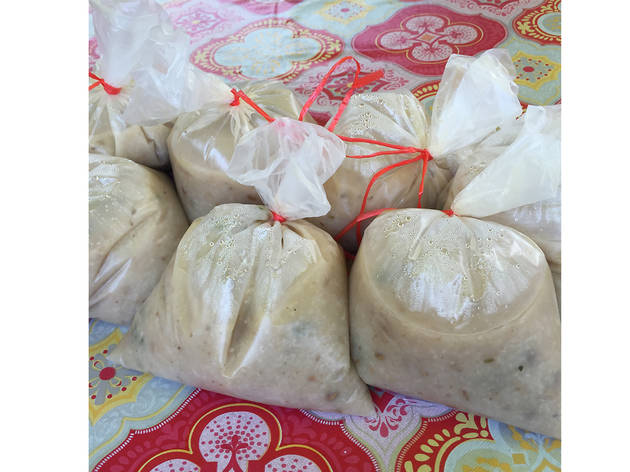 The popular dish at every buka puasa meal (it's something like an iftar rock star, although a quiet one) gets its savoury flavour from spices like aniseed, fenugreek, cardamom, cloves, star anise and black pepper. Toss in bubur lambuk essentials like meat, dried shrimp, coconut milk, pandan leaves and fried onions for a warm comforting bowl during Ramadhan.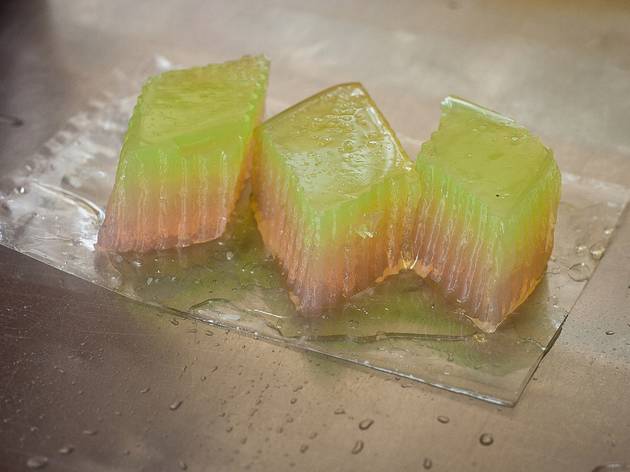 Makers of the familiar warung and childhood favourite agar-agar go all out during Ramadhan, as evidenced by the full trays of wobbly jewel-like jelly with flavours such as as pandan, gula melaka, mango, Milo and even dragon fruit. We say get one of each flavour and move on before you buy the whole stall.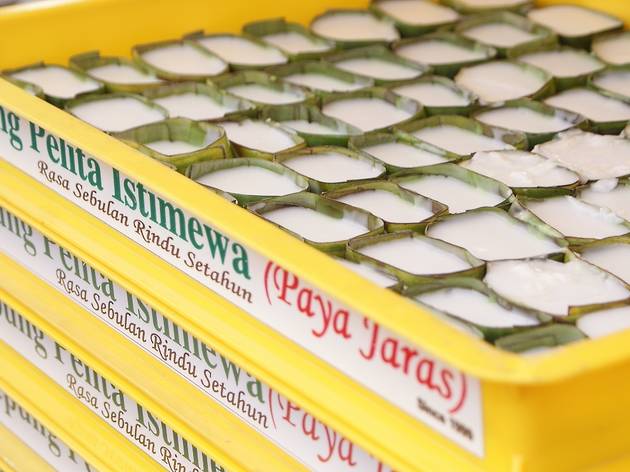 The making of kuih pelita involves a laborious process of layering, setting and packaging resulting in the rarity of a good kuih pelita. You know you've hit the jackpot when your kuih pelita strikes a perfect balance between sweetness, wobbliness and creaminess. We suggest you scoop the custard with a spoon. Alongside a glass of chilled soy milk.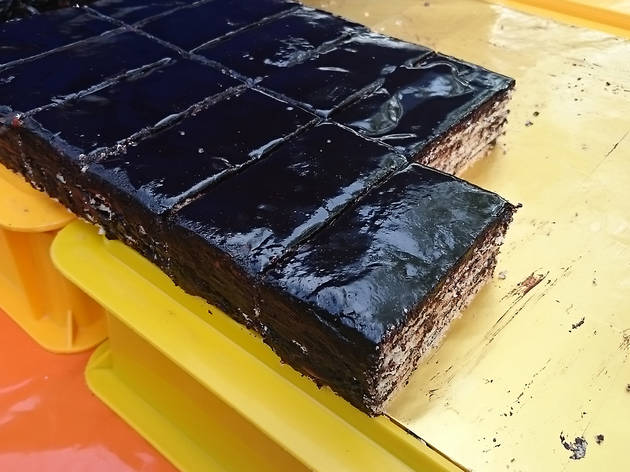 The kek batik is simple: Marie biscuits, condensed milk and chocolate (cocoa or Milo). We like the regular version of it drizzled with chocolate sauce. Some stalls also give you the options of chocolate sprinkles or almonds for a more pimpin' kek batik.
Find a bazaar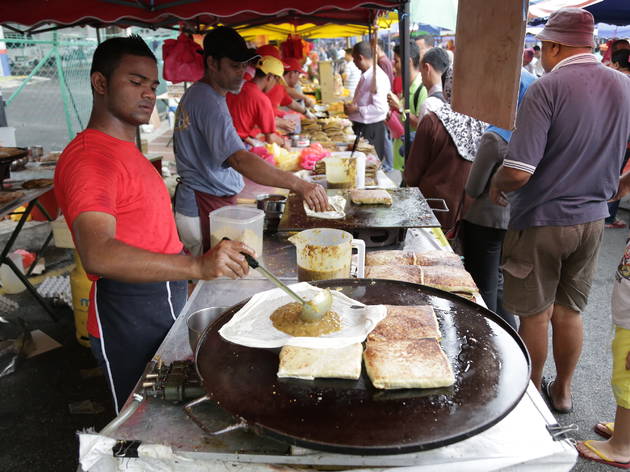 They only come once a year, so feast on roti John, murtabak and more street food at some of KL's best Ramadhan bazaars.
Need more options?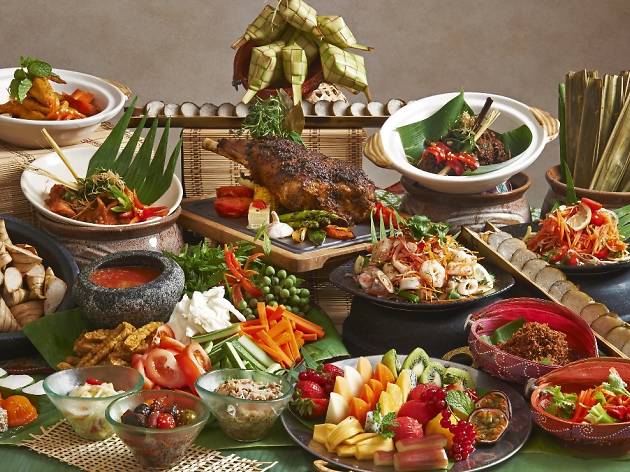 This holy month, we've got your buffets and buka puasa experiences sorted with our list of menus and promotions across town, sorted by price.
Best selling Time Out Offers