Skillet@163 Christmas menu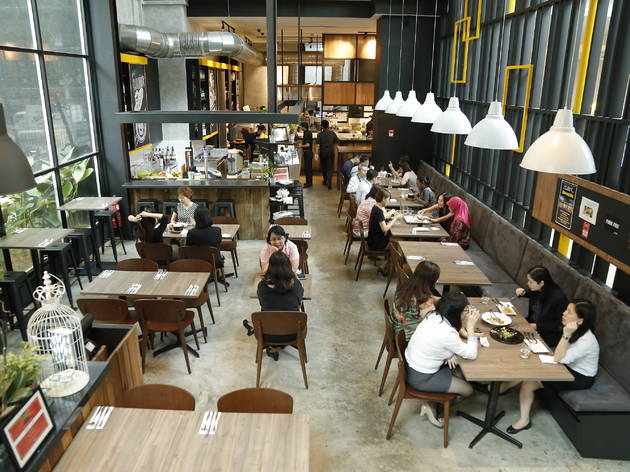 Skillet@163's festive degustation menu is a preview of the restaurant's new dishes; these dishes will be added to their regular menu after the holidays. The five-course dinner plays with flavours, often pairing Modern European produce with herbs, spices and fruits that are distinctly Malaysian.
Start with the light and refreshing king crab paired with kedongdong granita. Then move on to a hearty risotto perfumed with autumn truffles and topped with shavings of Grana Padano cheese. The Asian-inspired foie gras with curry leaves tempura dish comes next.
For the main, you have a choice of cod in dashi glaze or pan-seared lamb loin in cocoa butter. To end, you'll be treated to a very dramatic chocolate dessert, finished on your table with liquid nitrogen. Wine pairing option is available.