10 things to do at Isetan The Japan Store
The specialty store opens at Lot10, featuring six floors of Japanese brands and products, over 200 of which are made available in KL for the first time
The Malaysian embrace of Japan is nothing new. In a city and a country already well-versed with the culture, merits and imports of Japan, the launch and opening of Isetan The Japan Store at Lot 10 is the icing on the proverbial cake; it's the first of its kind in the world, aside from its smaller counterpart store within the Japan Cultural Institute in Paris, France.
Isetan The Japan Store is a swanky specialty store, featuring 11,000 sq m spread over six floors of fashion, lifestyle and technological products from Japan, with more than 200 brands debuting outside of Japan for the first time. In concept, it differs from other departmental store as the products are coordinated and curated around the four pillars of the Japanese philosophy of aesthetics: iki (cool), miyabi (elegance), sen (sophistication) and so (pure). For the time being, only five floors are operating, with each floor designed with and dedicated to a single theme: The Market, The Museum, The Studio, The Room, and The Cube. The sixth and final floor, The Table (a premium dining floor featuring authentic Japanese cuisine), is set to open in Jan 2017.
We show you 10 things to do at Isetan The Japan Store.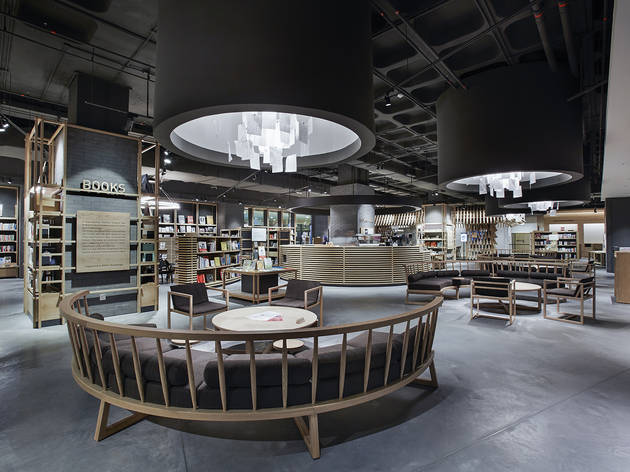 Go book-browsing
In collaboration with Japan's famed Kinokuniya, the bookstore at Isetan The Japan Store is a paradise for bibliophiles. There are over 10,000 titles, specially curated and selected by book connoisseur and director Yoshitaka Haba of BACH, a book direction service based in Japan.

Beautifully-bound books line the bookshelves; think art, design and fashion coffee table tomes (for instance, the best-selling, groundbreaking 'Henri Matisse: The Cut-Outs', published in conjunction with the most comprehensive exhibition ever devoted to the modern master's final chapter of work), intertwined with The New Yorker's music critic Alex Ross's books, as well as contemporary literature by the likes of Kazuo Ishiguro, cookbooks and recipe books ('Never Trust A Skinny Italian Chef'), and magazines and zines (B, Kinfolk, and The Happy Reader).

Also, there's a special section of books dedicated to and relating to the Japanese avant-gardist designer Rei Kawakubo of Comme des Garçons.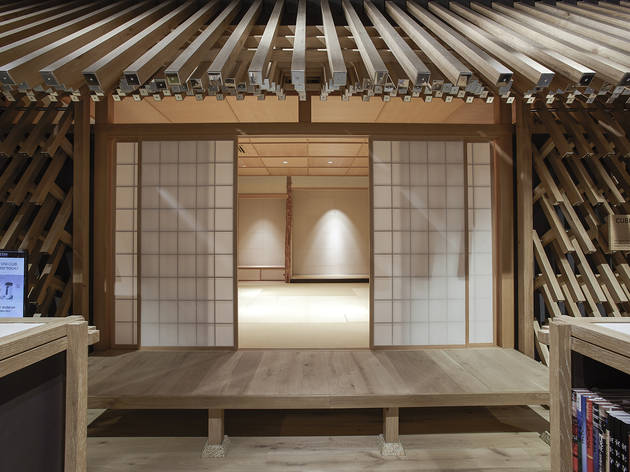 Explore Japanese etiquette and join a class
If you've ever read Jun'ichirō Tanizaki's extended essay on Japanese aesthetics, culture and taste – an idea he expounds on in his delightful book 'In Praise of Shadows' – then you'll understand the Japanese attitude of appreciation and mindfulness. This is executed especially so at Isetan The Japan Store's classroom of Japanese etiquette, which evokes the elements of a traditional Japanese-style tatami room.

Here, classes on calligraphy, the art of ikebana or Japanese flower arranging, and tea ceremony – likened to meditation in action – are offered all-year long for a fee. Plus, pick up the Japanese language at the classroom (conducted by A to Z Language Centre) so you'll never need subtitles for another Koreeda, Miyazaki or Ozu film.

Traditional Japanese Etiquette Classroom, Level 3F. Space is limited, so make a reservation via email at customer@isetankl.com.my or phone them at 03 2382 7777.
Up your selfie game and take a picture at Photo Lounge
… but not just any old picture. The photo lounge offers the first state-of-the-art DOOB technology available in the country. Simply step inside the Dooblicator –a sort of 3D, 360-degree scanner – which scans you, shoots you (in only 0.4 seconds) and then prints out a photo-realistic figurine of you. A 'mini me' doll, if you will – or a 3D selfie.

The asking price is RM600 for a 15cm statue of yourself, RM1,000 for 20cm, RM1,400 for 25cm, and so on (it goes on until 35cm). Platinum printing is also available at the photo lounge; it's said that platinum prints, if properly preserved, can last up to 500 years.

Finally, there's Figureme, a 360-degree image photography technology; the Figureme booth snaps a photo of you (and up to two friends), which will then be shared with you on your smart phones, where you can swipe the screen to see yourself from all angles. The next natural step will be to share it with your friends on social media, of course.

DOOB, from RM600 for adults, RM1,400 for babies; Figureme, from RM20 per person; Platinum Print, from RM7,200.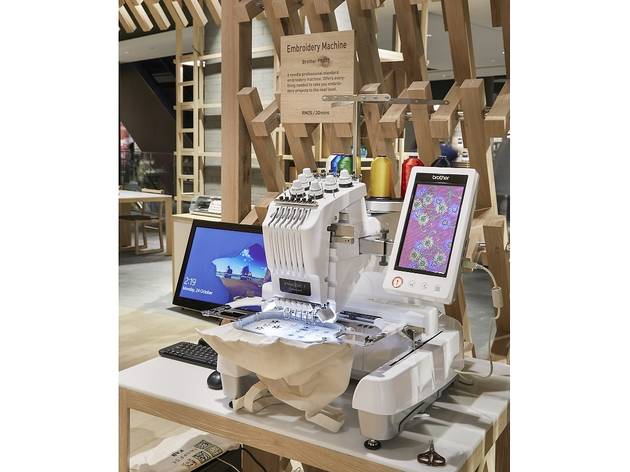 Give a girl (or boy) the right tools and she can conquer the world
The maker movement does matter. FabSPACE calls itself a fabrication space. Think of it as a playground for creators, inventors and makers; a well-equipped wonderland where one can get acquainted with 3D printers, CNC milling machines, embroidery machines, laser cutters, latex printers, sewing machines, UV printers, and more Japanese technology – all available for you to use (for a small fee).

It's also a space for collaborative workshops featuring Asian and Malaysian artists, such as Jun Ong, the KL-based, Hypebeast-featured artist and architect, most known for his five-storey, LED superstructure star installation in Butterworth, Penang. There are on-site workshops too, on pattern- and stamp-making from Oct 27 until Nov 2.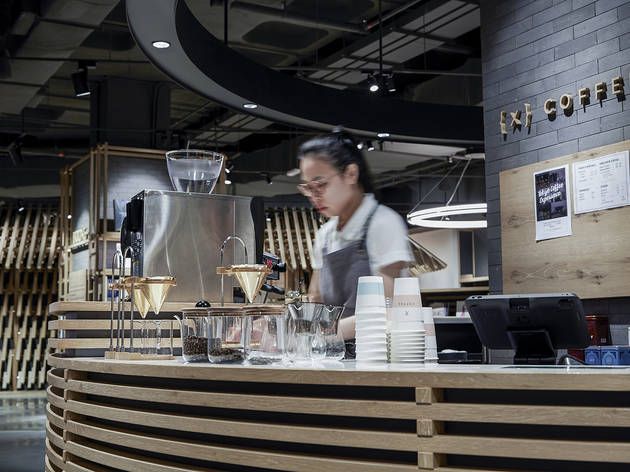 You can still hang out at a café
We're going to go right to it: There's a Time Out Tokyo Café and Diner at Isetan The Japan Store. Our friends at Time Out Tokyo debut in KL with a café, featuring clean, crisp lines; the space is decked out in wood shelves, lined with Time Out Tokyo magazines and pull-outs. There's coffee and tea, of course, as well as Tokyo Yuzunade (a Yuzu version of lemonade) – and for bites, there are croissants, karaage and yakisoba-pan (pan for bun or bread).

For fans of the multi-roaster coffee bar, X coffee's second outpost is located on level 3F, featuring beans from Fuglen, Nozy and Maruyama. Plus, uka's health-conscious, organic café ukafe makes its Malaysian debut at Isetan The Japan Store.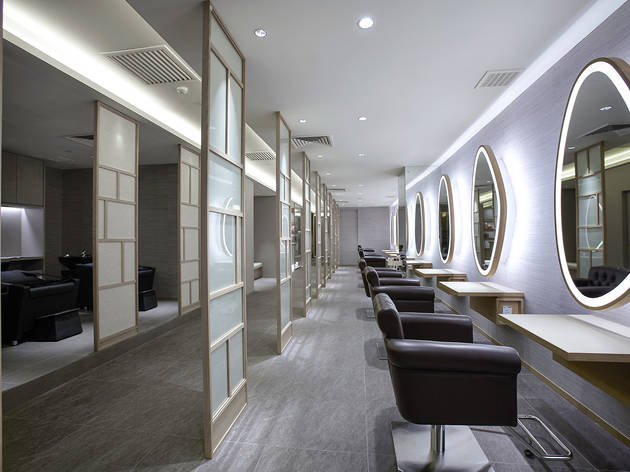 Primp and preen at uka x 76Style
uka, the acclaimed beauty salon in Japan, makes its debut in Malaysia in collaboration with 76Style, the local Japanese-leaning hair salon. You need a new, beautiful, easy-to-wear 'do and you need new, polished nails (and to try out the latest Japanese nail trends) – thankfully, the aestheticians, beauticians and stylists at the small, stylish uka x 76Style are here to help.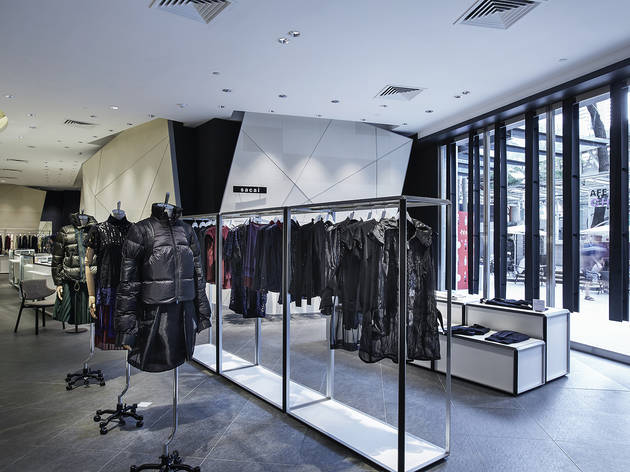 Fashion fix
Japan's style subcultures aren't limited to Gwen Stefani's 'Harajuku Girls' and gothic-lolita – as evident at Isetan The Japan Store, home to next-generation Japanese fashion designers and labels, such as Junichi Abe's Tokyo-based Kolor, Maiko Kurogouchi's modern multifaceted Mame, and N.Hoolywood, with its strong showing of minimal menswear.

Meanwhile at The Museum (Level GF), the greats hold court: think the otherworldly, outlandish Comme des Garçons; streetwear's founding father Jun Takahashi's UNDERCOVER, epitomising the essence of Japanese cool; sacai, whose designer Chitose Abe trained at Comme des Garçons and Junya Watanabe in Japan; and last, but never least, Yohji Yamamoto.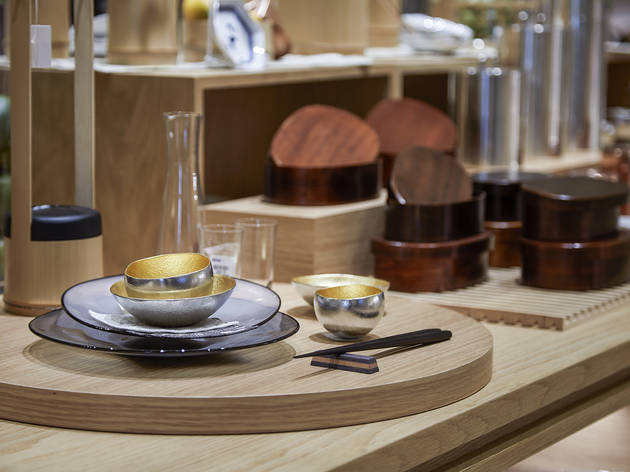 Shop Japanese home and lifestyle products
The massive range of minimalist everyday goods at Isetan The Japan Store represents a sort of simple serenity. Everything is easy on the eyes: the linen pajamas, neatly hung on racks, are soft to the touch; the copper dinnerware makes for an impressive display; the towels, luxurious and thick.

Some of the Japanese brands on the line-up – featuring Japanese materials and technology – include the award-winning mattress brand AiR, the acclaimed eco-friendly towel line Uchino, furniture brand Maruni Wood Industry, and design and textile brands NUNO and mina perhonen.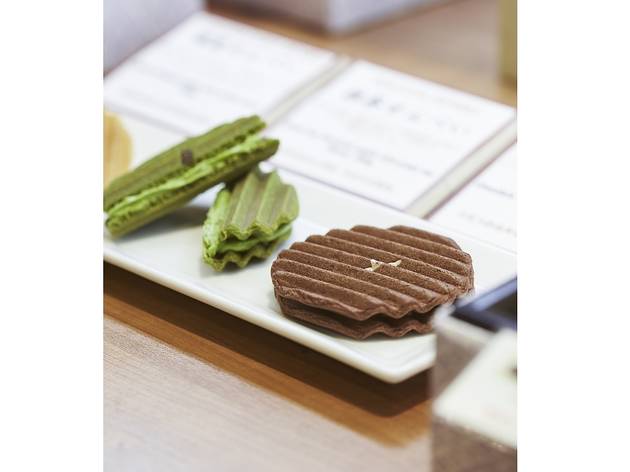 Sample some Japanese sweets
Making their Malaysian debut are famed Japanese sweets brands, including Fukujuen (for Japanese green tea), Ginza West (for confectionary), Henri Charpentier (a Japanese patisserie chain famous for biscuits, financiers, madeleines and other desserts), Minamoto Kitchoan (for wagashi, or traditional Japanese confections) and Toraya (one of the oldest makers of traditional Japanese sweets). Satiate your sweet tooth with dango shoyu (mochi dumplings with sweet soy sauce glaze), macha senbei (green tea-flavoured cookies with green tea filling), pickled Japanese apricots, and many more.

There's also a bakery featuring bread and baked goods with soft, springy textures, just the way the Japanese like them.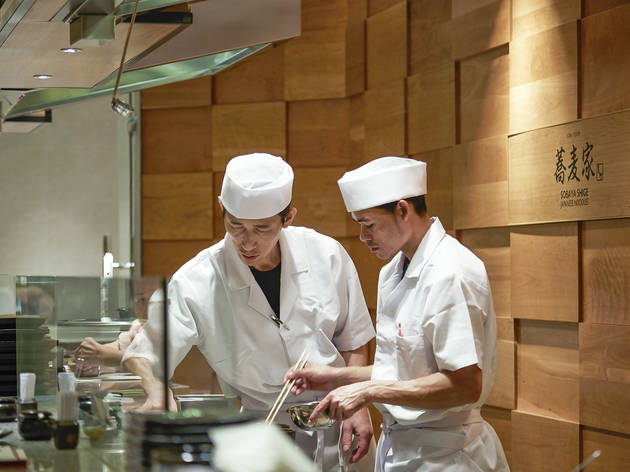 Eat out
The philosophy of washoku, meaning 'food of Japan', revolves around respect for the changing of the seasons, and for nature; washoku menus are significantly influenced by seasonal foods featuring the freshest flavours and ingredients.

Look to The Market at Isetan The Japan Store to witness washoku: fresh fish fillets, meat and sashimi, as well as seasonal fruits and vegetables, are flown in from Japan; the delicatessen features Japanese bento boxed meals and home-style foods; and standard Japanese menus such as soba, sushi, tempura, udon and yakitori are also available at the floor's dining spaces and deli corners.
Go now
The Malaysian embrace of Japan is nothing new. In a city and a country already well-versed with the culture, merits and imports of Japan, the launch and opening of Isetan The Japan Store at Lot 10 is the icing on the proverbial cake; it's the first of its kind in the world, aside from its smaller counterpart store within the Japan Cultural Institute in Paris, France.
Read more