Best beauty and skincare brands in KL
Trying to get away from using factory chemicals? Look no further than these homegrown beauty brands which make the most of nourishing natural ingredients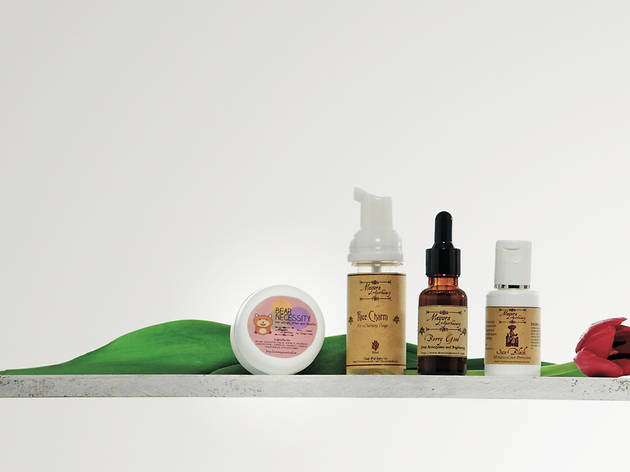 1/5
Mayura Apothecary Mayura Apothecary draws its inspiration from Ayurvedic medicine and medieval European herbal lore. While working at a pharmacy, aromatherapist and herbalist Henri Lai noticed a distinct lack of genuinely natural skincare products. He created his own line of skin salves, creams, cosmetics and perfumes to provide safe, gentle treatment for damaged skin. The main ingredients are raw herbs and flowers, which Henri obtains from local famers. Other ingredients (such as essential oils, plant extracts and herb extracts) are sourced from reliable suppliers abroad.Get these: Soothing Bear Necessity Cream, Skin Salve, Berry Good Serum and Ye' Olde Fair Maiden Cream.Retails online at www.mayuranatural.com. Also available at M+ Pharmacy, Bangsar Village I and Amazing Corner, Cheras Sentral (010 300 0300). From left to right: Bear Necessity 25ml, RM35; Foaming Face Charm Cleanser 50ml, RM35; Berry Good Serum 20ml, RM100; Sun Block 30ml, RM60.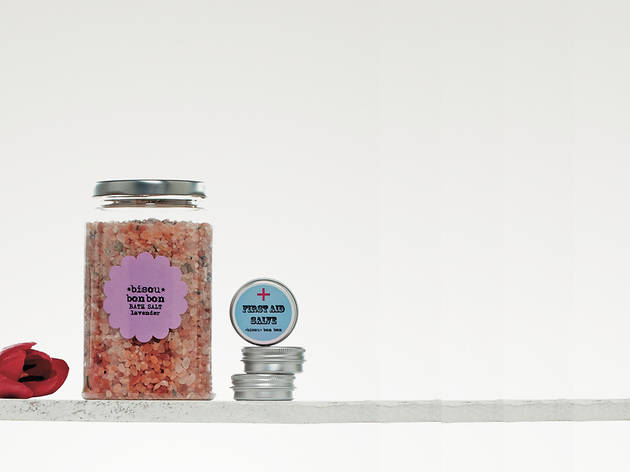 2/5
Bisou BonBon Founder Shelby Kho started this range of handmade treats for bath and body when she used natural ingredients to create lip protection for herself and her colleagues. It was such a hit that she went on to experiment with other natural blends to remedy different skin problems, including rashes and mosquito bites. Shelby first tries to create whatever she can herself (such as oregano oil and vanilla extract) before sourcing raw ingredients, including goat's milk and lemongrass, from local farms and family-run businesses.Get these: Bisou BonBon Lavender Body Scrub, Printemps Soap Bar and Lemongrass Body Scrub.Retails online at bisourose.blogspot.com. Also available at Kaleidoscope, G3-37, Publika Shopping Gallery, 1 Jalan Dutamas, Solaris Dutamas, KL (03 6211 1613).From left to right: Bath Salt in Lavender, RM30; First Aid Salve, RM18.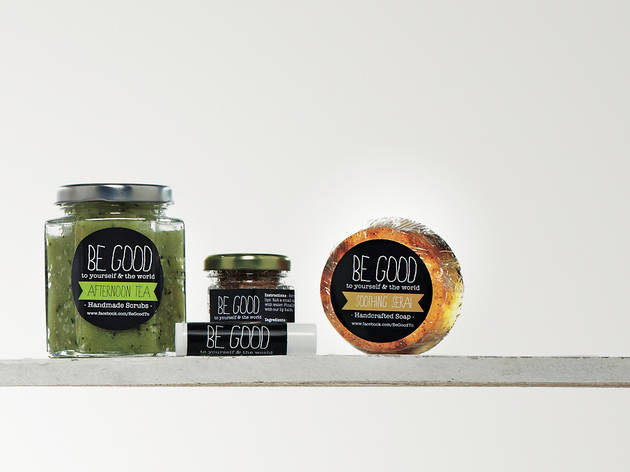 3/5
Be Good Be Good skincare products offer the rejuvenating goodness of natural, local ingredients as well as plenty of positive energy. Founder James Wong recognises how comforting and uplifting scents can be, so each product is carefully crafted to include homegrown herbs – such as kaffir lime, lemongrass and ginger – that are loved for their healing properties as well as for the good vibes they invoke. James keeps things totally free of all synthetic preservatives and chemicals, and he doesn't use more than five ingredients in each concoction. Some of his products, such as the face scrub made of oats and rice, are actually edible.Get these: Lotion Bars, Soothing Sera Body Scrub and Afternoon Tea Sugar Body Scrub.Retails online at Shoppertise (www.shoppertise.com/shop/begood). Also available at Cat's Whiskers, FF-15,The Waterfront @ Park City, 5 Persiaran Reside, Desa Park City, KL (019 3710 783).From left to right: Afternoon Tea Body Scrub, RM25; Afternoon Tea Lip Balm, RM8; Vanilla Cookies Lip Scrub, RM12; Soothing Serai Body Soap, RM12.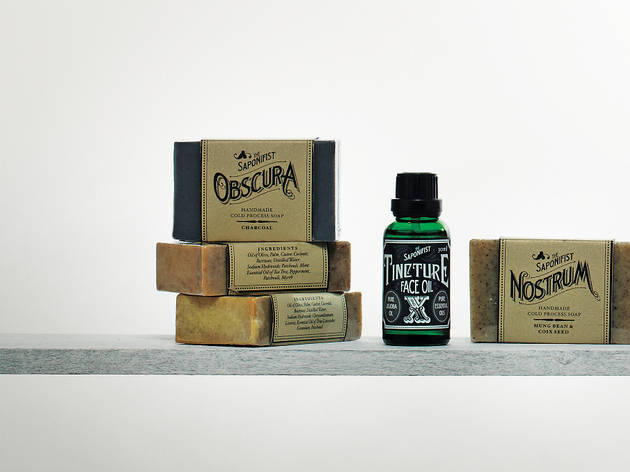 4/5
The Saponifist Drawing inspiration from Victorian pharmacists, founder Nadya Lee started with just four types of cold-processed soaps. She has expanded her collection to themed soaps during festive holidays, creating unique blends using essential oils and plants. All soaps and oils are blended, cut and packaged by hand. Every product is free of additives and contains ingredients from local supermarkets, farms, cosmetic suppliers and Chinese medicine halls. A nourishing dose of olive oil makes up 50 percent of every bar of soap, complemented by essential oils sourced from a supplier in Australia.Get these: Panacea Soap, Emulsion Soap and Tincture Face Oil.Retails online at www.saponifist.com. From left to right: Obscura Charcoal Soap, RM22; Tincture Face Oil, RM45 for 30ml, RM15 for 5ml; Nostrum Mung Bean & Coix Seed Soap, RM22.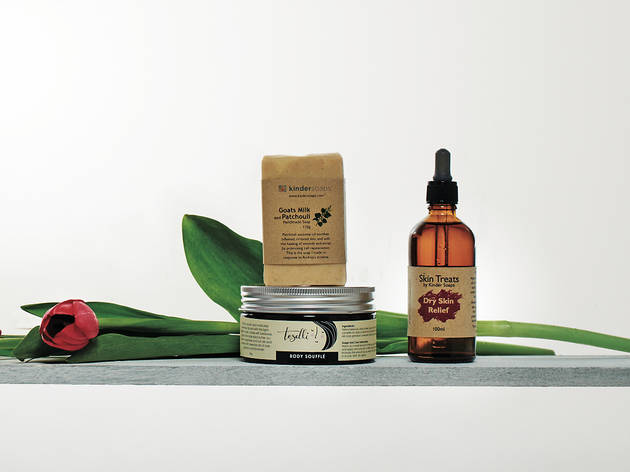 5/5
Kinder Soaps Kinder Soaps started when founder Michelle Ho formulated a gentle soap to help her two-week-old daughter recover from eczema. The brand continues to focus on creating all-natural products for treating various skin conditions using gentle ingredients such as goat's milk, honey and cocoa butter. Every time Michelle comes up with a new product, she's asking herself what will work best for a particular skin condition. She devotes a lot of time and energy researching the best ingredients for the job, as well as tracking down local suppliers who can offer them at a high standard of quality.Get these: DreamTime Soap Bar, Teselli Body Souffle, The Mane Event and Breakfast Soap Bar. Retails online at www.kindersoaps.com. Also available at 11A-A, Jalan SS 22/23, Damansara Jaya, Petaling Jaya (03 7732 0955; Mon-Sat, 11am-6pm).From left to right: Teselli Body Soufflé, RM85; Goat's Milk and Patchouli, RM20; Dry Skin Relief 100ml, RM65.