Complete looks from the Balmain x H&M collection for men and women
Before it hits H&M Lot 10 and Avenue K this November 5, here's a look at the entire Balmain x H&M collection for men and women – prices included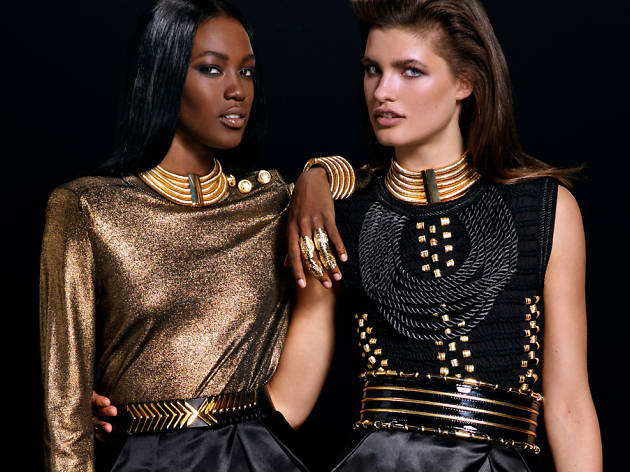 Yes, Balmain x H&M is happening. It has all the exotic, exuberant embellishments of Olivier Rousteing's more-is-more approach. Balmain, we know, is expensive; and so we applaud the Swedish fast fashion giant's bravery in translating the opulent jewels, the sharpness of the jackets – all trademark Balmain – into a chic cheap(er) collection, because it looks almost mainline Balmain.

The black velvet blazer – you know which blazer, as worn by Kendall Jenner, a frontline #BalmainArmy girl – is comparable to pieces from Balmain's autumn/winter 2012 collection, big-shouldered and beaded to luxe, regal effect. Along with satin, rope detailing and silk wrapfront skirts, the capsule collection references military motifs, with a bit of that French femininity and rock'n'roll sensibility. It has complicated craftsmanship; think entirely-embellished, long-sleeved structured minidresses – a Balmain signature – and for menswear, a liberal use of leather, black wool pants with dropped crotch (a re-edition of Balmain's recent spring show), and lavish, sharp outwear. Rousteing's maximalist method is evident also in the accessories: drop earrings, high-waisted belts and thigh-high boots for women; and for men, black-on-black backpacks and hi-top sneakers.

Here's a first look at every piece and every price from the complete collection. We'll see you in line on the morning of (or, you know, even the night before) November 5 – we're already breaking out the battle armour in preparation for the crowd.
The Balmain x H&M collection will be available exclusively at H&M Lot 10 and Avenue K from November 5. All photos by Kacper Kasprzyk for H&M.
See the entire collection for women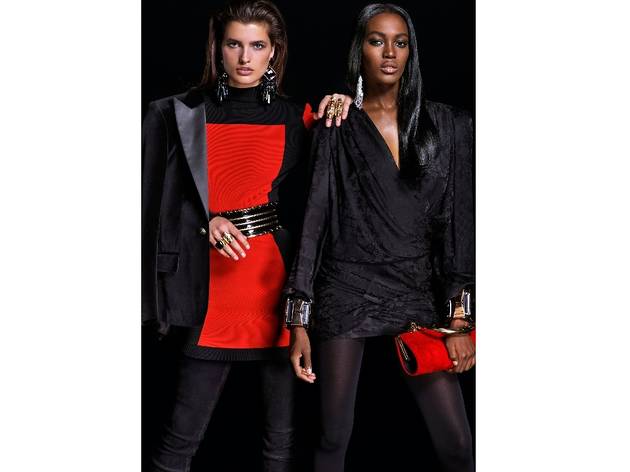 Left:
Earrings, RM119
Velvet blazer (men's), RM599
Dress, RM249
Leather belt, RM399
Ring, RM59.90
Suede boots, RM999

Right:
Earrings, RM119
Silk dress, RM599
Suede bracelet, RM199
Suede bag, RM599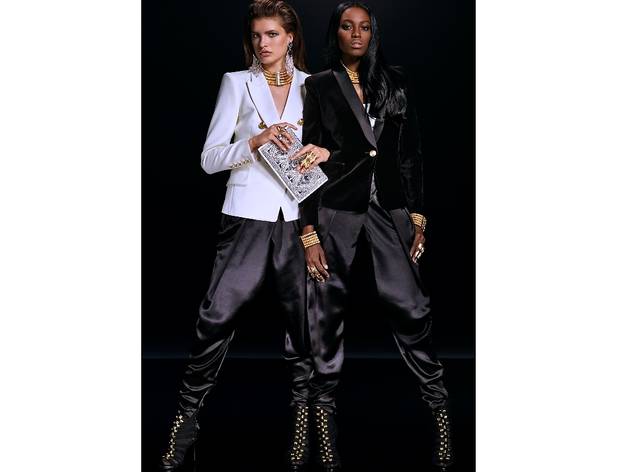 Left:
Earrings, RM119
Necklace, RM299
Wool blazer, RM399
Ring, RM59.90
Leather clutch, RM499
Silk trousers, RM299
Sandalettes, RM599

Right:
Necklace, RM299
Velvet blazer, RM499
Tube top, RM79.90
Silk trousers, RM299
Bracelet, RM269
Ring, RM59.90
Sandalettes, RM599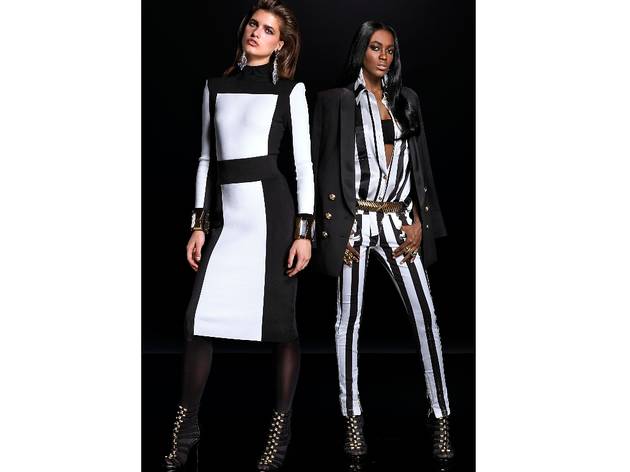 Left:
Earrings, RM119
Sweater, RM199
Skirt, RM199
Suede bracelet, RM199
Sandalettes, RM599

Right:
Earrings, RM119
Wool blazer, RM499
Silk blouse, RM249
Tube top, RM79.90
Leather belt, RM199
Trousers, RM299
Ring, RM59.90
Sandalettes, RM599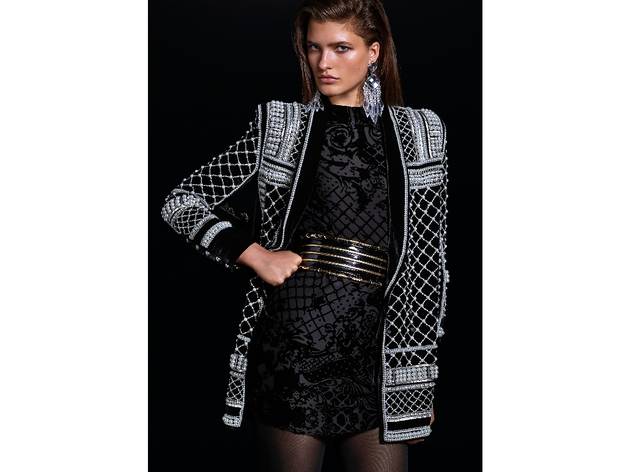 Earrings, RM119
Velvet blazer, RM1,699
Velvet dress, RM499
Leather belt, RM399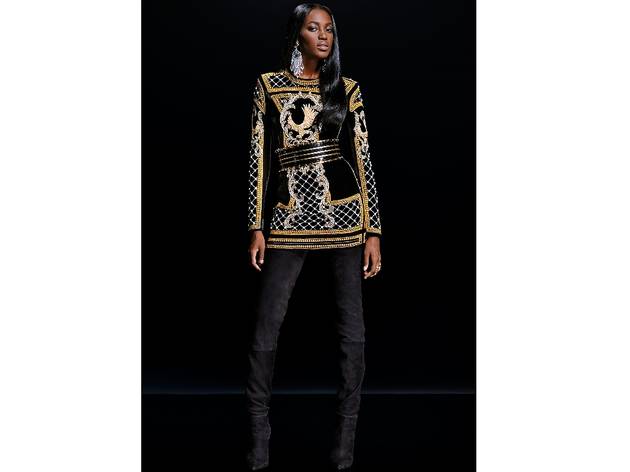 Earrings, RM119
Velvet dress, RM1,799
Leather belt, RM399
Ring, RM59.90
Suede boots, RM999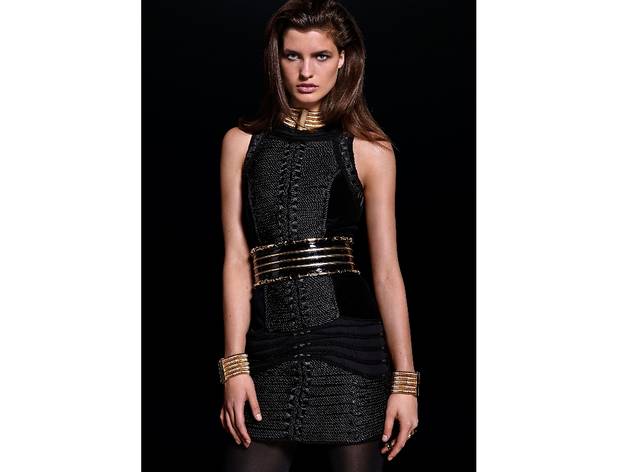 Necklace, RM299
Velvet dress, RM799
Leather belt, RM399
Bracelet, RM269
Ring, RM59.90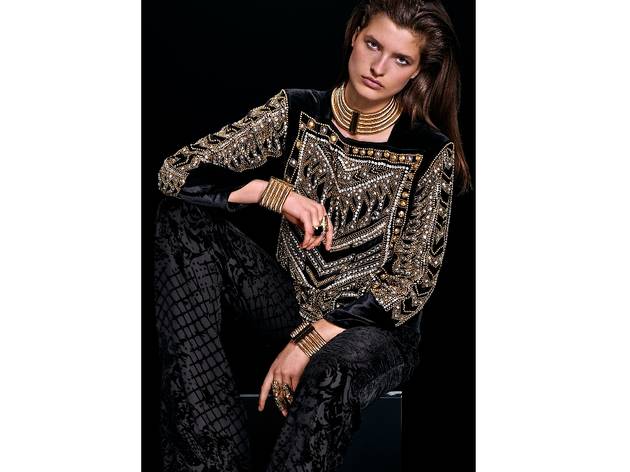 Necklace, RM299
Velvet blouse, RM1,399
Bracelet, RM269
Ring, RM59.90
Velvet trousers, RM399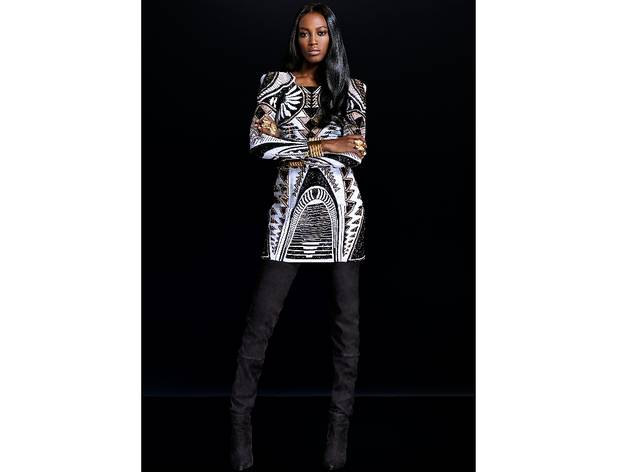 Dress, RM1,899
Ring, RM59.90
Bracelet, RM269
Suede boots, RM999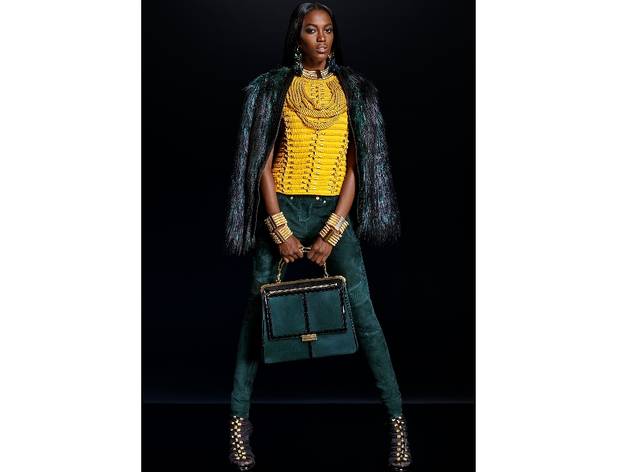 Earrings, RM119
Necklace, RM299
Coat, RM499
Top, RM399
Suede trousers, RM1,299
Bracelet, RM269
Suede bag, RM799
Sandalettes, RM599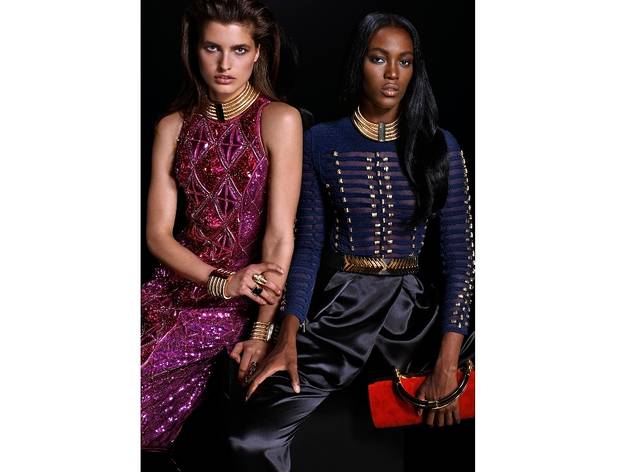 Left:
Necklace, RM299
Dress, RM1,399
Bracelet, RM269
Ring, RM59.90

Right:
Necklace, RM299
Top, RM399
Leather belt, RM199
Silk trousers, RM299
Suede bag, RM599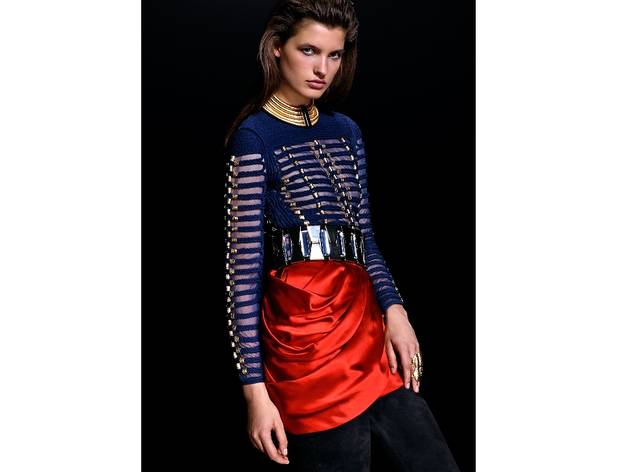 Necklace, RM299
Top, RM399
Suede belt, RM599
Ring, RM59.90
Silk skirt, RM299
Suede boots, RM999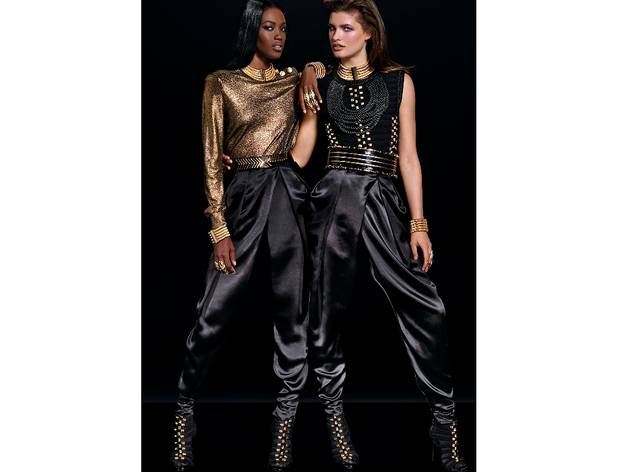 Left:
Necklace, RM299
Sweater, RM399
Leather belt, RM199
Bracelet, RM269
Ring, RM59.90
Silk trousers, RM299
Sandalettes, RM599

Right:
Necklace, RM299
Top, RM399
Leather belt, RM399
Bracelet, RM269
Ring, RM59.90
Silk trousers, RM299
Sandalettes, RM599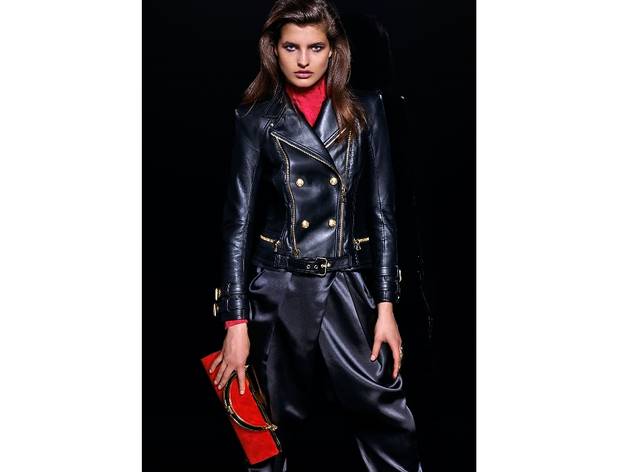 Leather jacket, RM1,299
Silk blouse, RM299
Silk trousers, RM299
Ring, RM59.90
Suede bag, RM599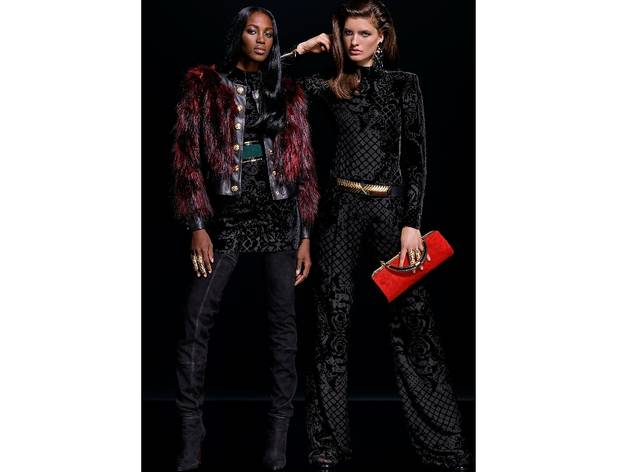 Left:
Jacket, RM399
Velvet dress, RM499
Suede belt, RM299
Ring, RM59.90
Suede boots, RM999

Right:
Earrings, RM119
Velvet blouse, RM299
Leather belt, RM199
Velvet trousers, RM399
Ring, RM59.90
Suede bag, RM599
Sandalettes, RM599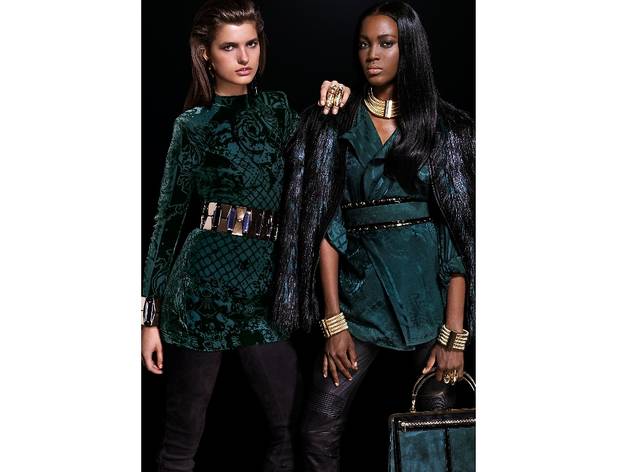 Left:
Earrings, RM119
Ring, RM59.90
Velvet dress, RM499
Suede belt, RM599
Suede bracelet, RM199
Suede boots, RM999

Right:
Necklace, RM299
Coat, RM499
Silk blouse, RM299
Suede belt, RM299
Bracelet, RM269
Ring, RM59.90
Leather trousers, RM1,299
Suede bag, RM799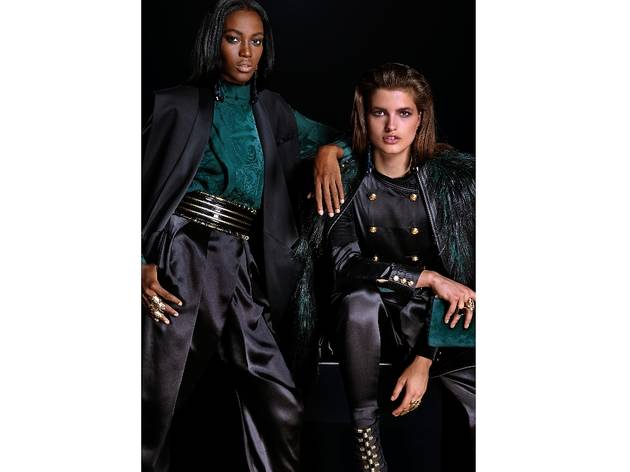 Left:
Earrings, RM119
Wool vest, RM399
Silk blouse, RM299
Leather belt, RM399
Silk trousers, RM299
Ring, RM59.90

Right:
Earrings, RM119
Coat, RM499
Silk blouse, RM299
Ring, RM59.90
Suede purse, RM119
Silk trousers, RM299
Sandalettes, RM599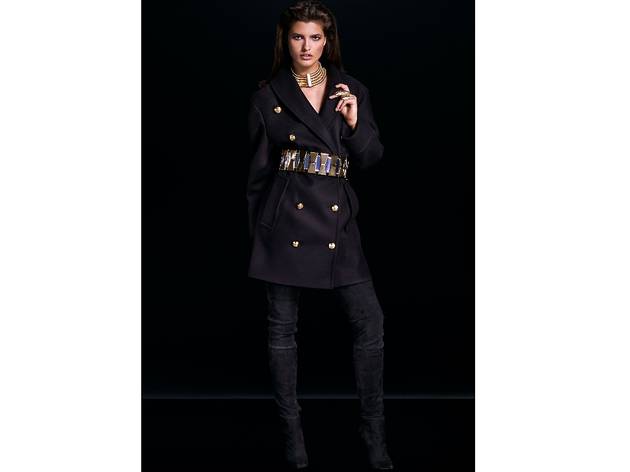 Necklace, RM299
Wool coat, RM699
Ring, RM59.90
Suede belt, RM599
Suede boots, RM999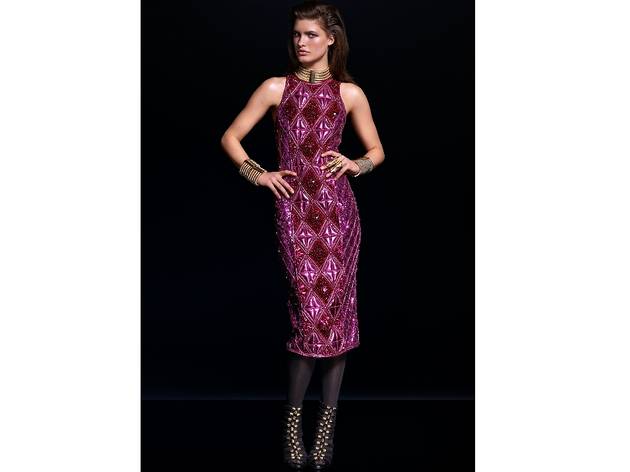 Necklace, RM299
Dress, RM1,399
Bracelet, RM269
Ring, RM59.90
Sandalettes, RM599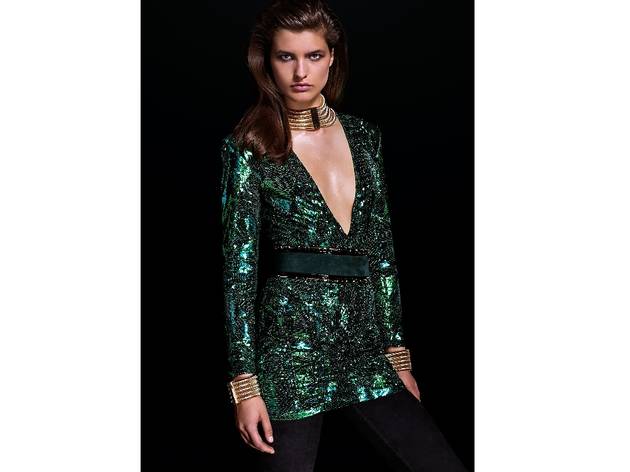 Necklace, RM299
Dress, RM599
Suede belt, RM299
Bracelet, RM269
Suede boots, RM999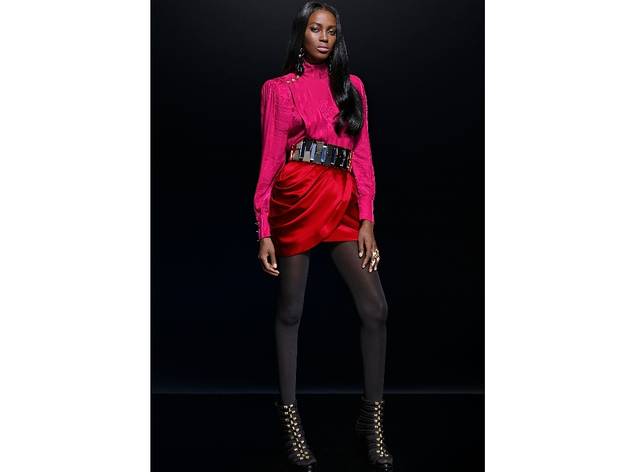 Earrings, RM119
Silk blouse, RM299
Suede belt, RM599
Silk skirt, RM299
Ring, RM59.90
Sandalettes, RM599
See the entire collection for men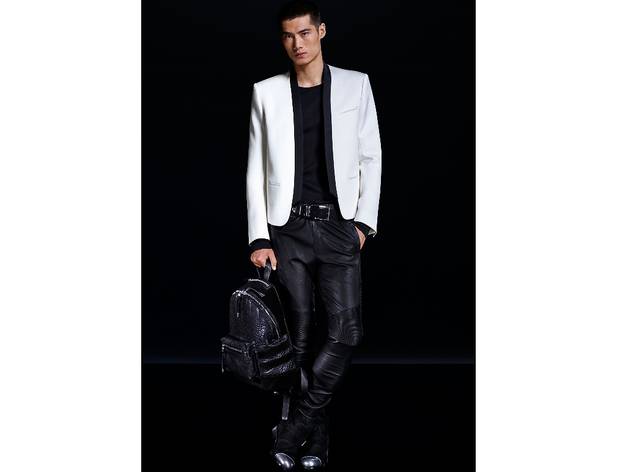 Wool blazer, RM299
Long sleeve t-shirt, RM119
Suede belt, RM199
Leather joggers, RM999
Leather backpack, RM799
Suede boots, RM699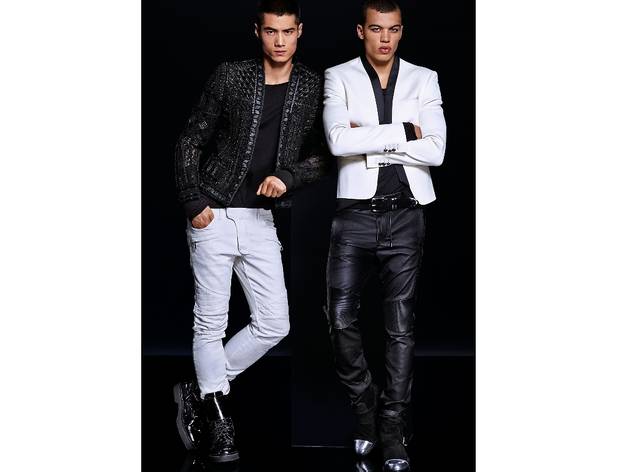 Left:
Blazer, RM1,899
Long sleeve t-shirt, RM119
Biker trousers, RM299
Leather boots, RM799

Right:
Wool blazer, RM299
Long sleeve t-shirt, RM119
Suede belt, RM199
Leather joggers, RM999
Suede boots, RM699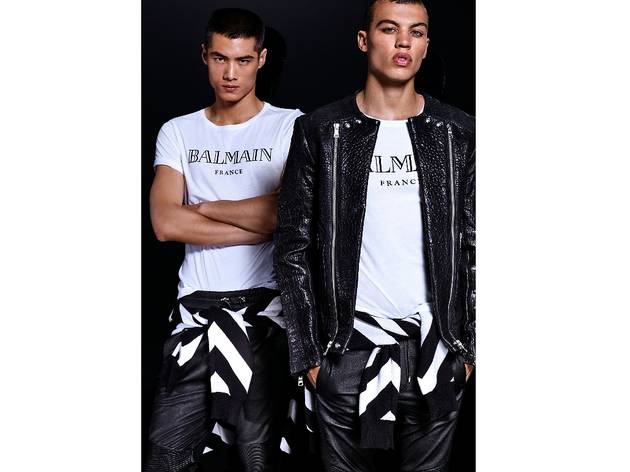 Left:
T-shirt, RM119
Sweater, RM199
Leather joggers, RM999

Right:
Leather jacket, RM999
T-shirt, RM119
Sweater, RM199
Leather joggers, RM999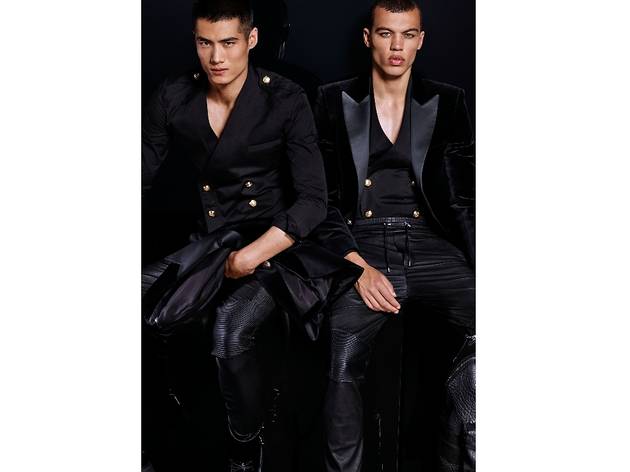 Left:
Shirt, RM199
Velvet blazer, RM599
Leather joggers, RM999
Leather boots, RM799

Right:
Velvet blazer, RM599
Shirt, RM199
Leather joggers, RM999
Leather backpack, RM799
Leather boots, RM799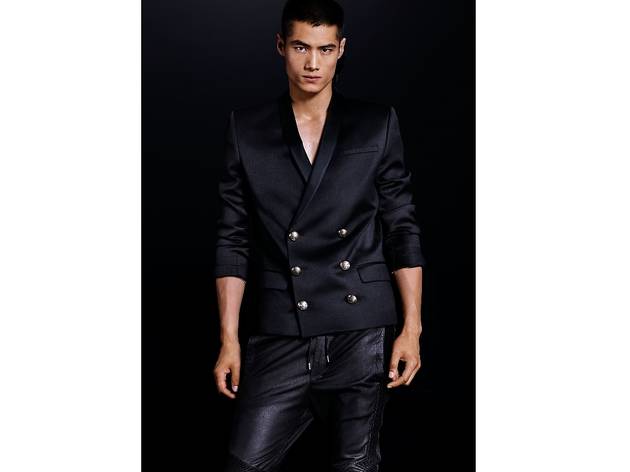 Wool blazer, RM499
Leather joggers, RM999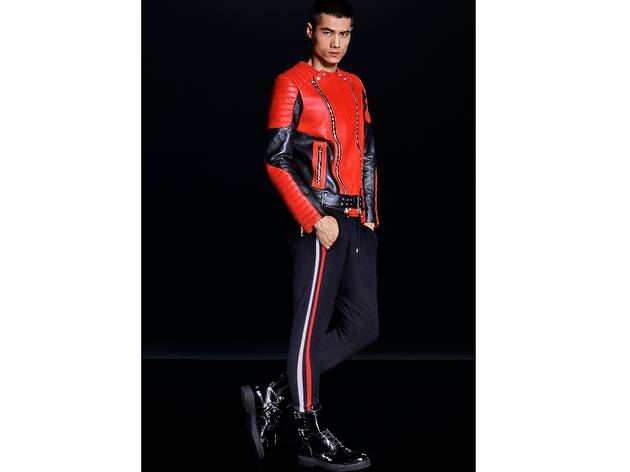 Leather jacket, RM999
Joggers, RM269
Leather boots, RM799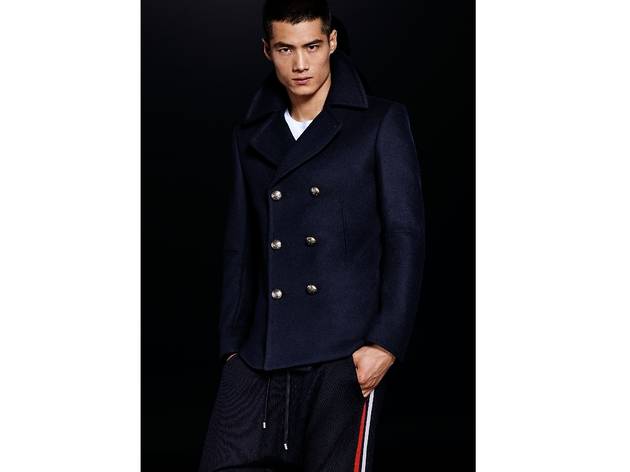 Wool coat, RM599
T-shirt, RM119
Joggers, RM269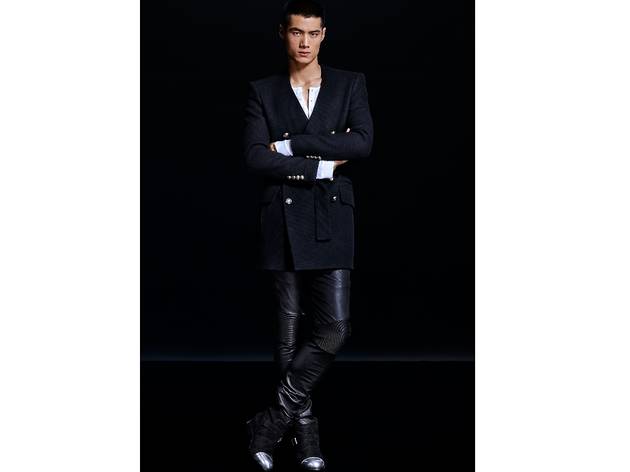 Wool coat, RM699
Long sleeve t-shirt, RM129
Leather joggers, RM999
Suede boots, RM699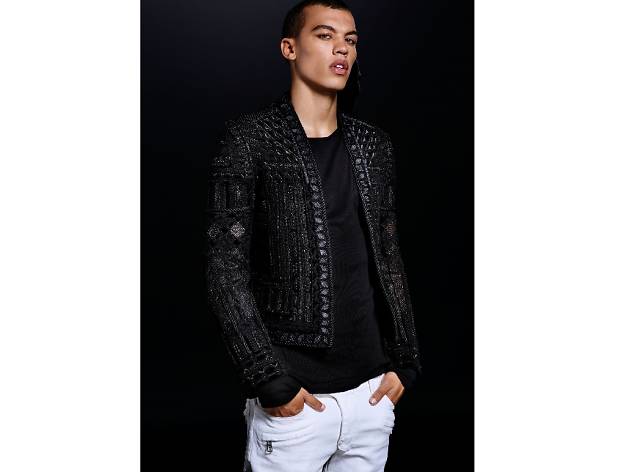 Blazer, RM1,899
Long sleeve t-shirt, RM119
Biker trousers, RM299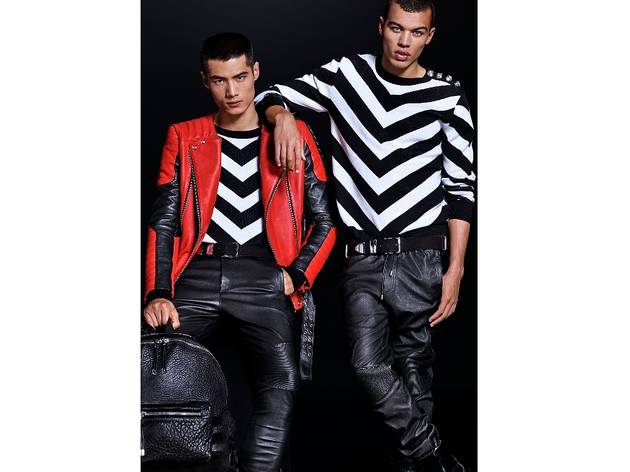 Left:
Leather jacket, RM999
Sweater, RM199
Suede belt, RM199
Leather joggers, RM999
Leather backpack, RM799
Right:
Sweater, RM199
Suede belt, RM199
Leather joggers, RM999
Leather boots, RM799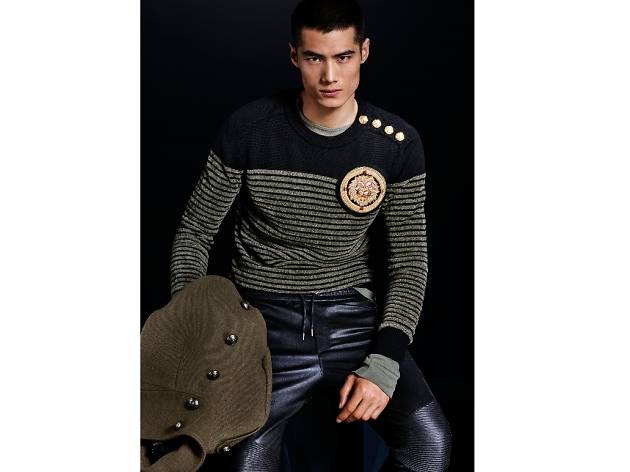 Sweater, RM299
Long sleeve t-shirt, RM119
Wool coat, RM799
Leather joggers, RM999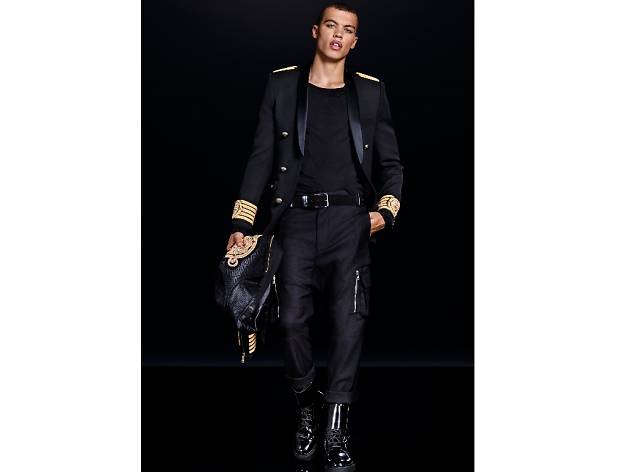 Wool blazer, RM999
Long sleeve t-shirt, RM119
Suede belt, RM199
Wool trousers, RM299
Leather jacket, RM1,699
Leather boots, RM799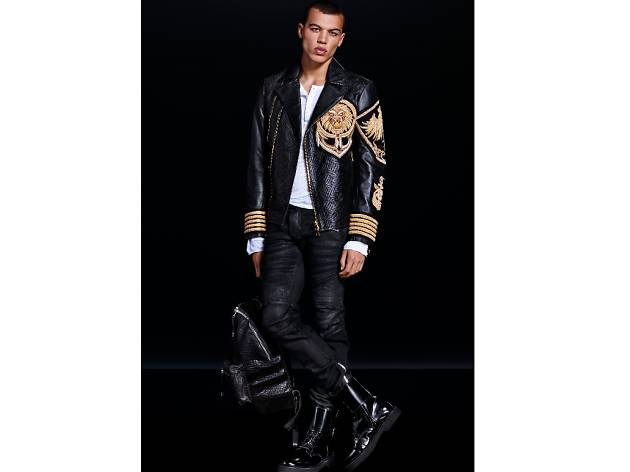 Leather jacket, RM1,699
Long sleeve t-shirt, RM129
Biker trousers, RM299
Leather backpack, RM799
Leather boots, RM799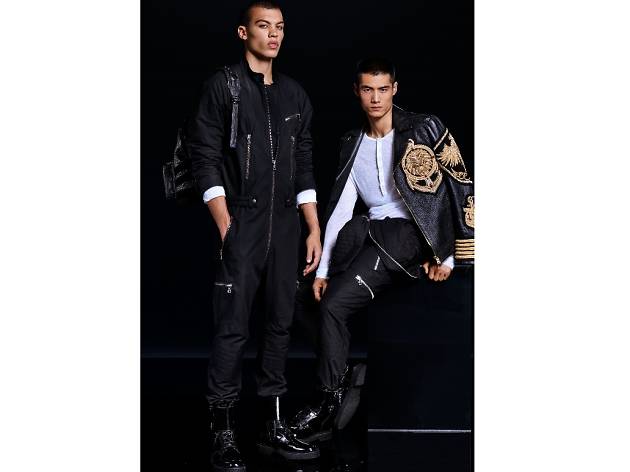 Left:
Leather backpack, RM799
Overall, RM399
Long sleeve t-shirt, RM119
Leather boots, RM799

Right:
Leather jacket, RM1,699
Long sleeve t-shirt, RM129
Overall, RM399
Leather boots, RM799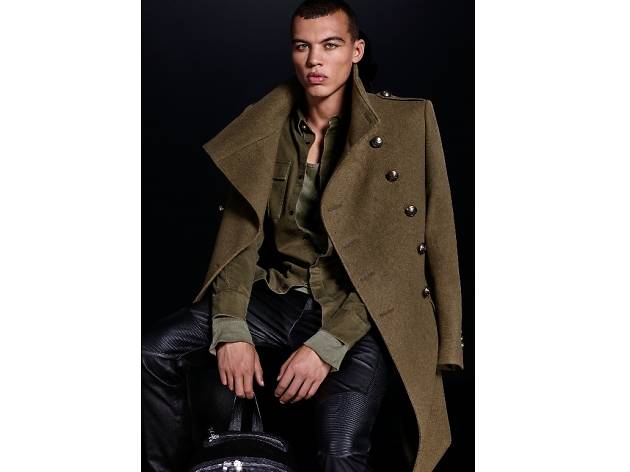 Wool coat, RM799
Shirt, RM249
Long sleeve t-shirt, RM119
Leather joggers, RM999
Leather backpack, RM799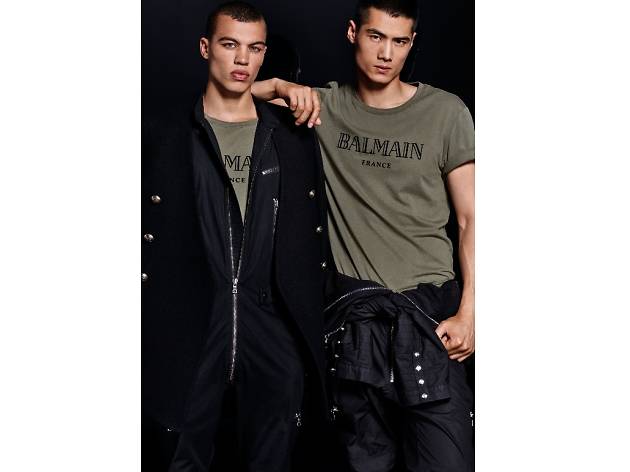 Left:
Wool coat, RM699
Overall, RM399
T-shirt, RM119

Right:
T-shirt, RM119
Overall, RM399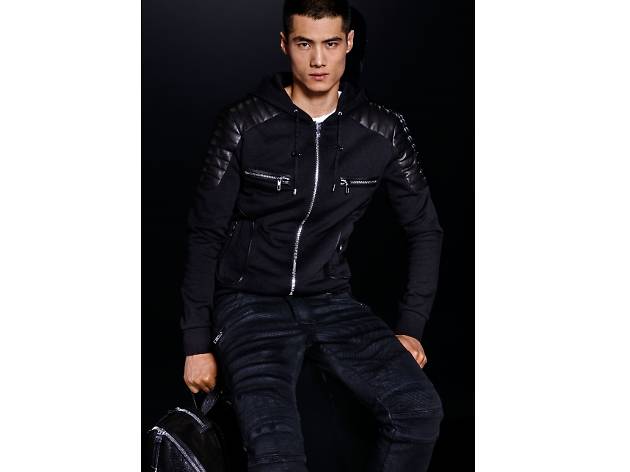 T-shirt, RM119
Hoodie, RM299
Biker trousers, RM299
Leather backpack, RM799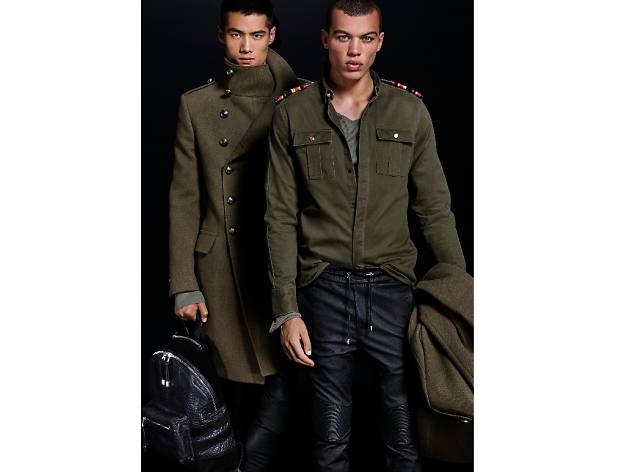 Left:
Wool coat, RM799
Long sleeve t-shirt, RM119
Leather backpack, RM799
Leather joggers, RM999

Right:
Shirt, RM249
Long sleeve t-shirt, RM119
Wool coat, RM799
Leather joggers, RM999