Heads up! We're working hard to be accurate – but these are unusual times, so please always check before heading out.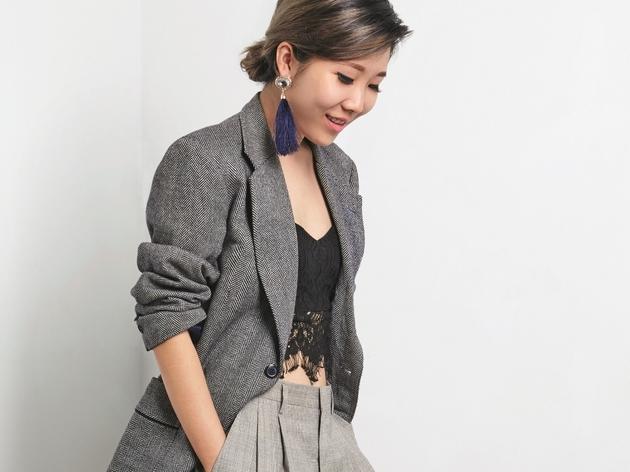 Designer looks for less than RM100
Time Out KL's reigning queen of budget buys recreates three designer looks for under RM100 each
There's no secret to becoming a successful secondhand shopper – but then again, I'm a seasoned hand. I've spent a lifetime shopping at undesirable, unexpected places, like bundle stores, pasar malams, and, um, Sungei Wang Plaza. No, it's not just that it's cheap; I like the character of vintage clothing, the details, the quality.

Thrifting is a treasure hunt and a game of hits and misses; be prepared to spend hours shopping in a cramped, dusty space that smells like a basement, and by the end of it, still not find anything you want to take home. Be patient – that aged leather jacket, Kenzo T-shirt, or velvet button-up skirt is out there somewhere. Also, a good two-thirds of shops in Berjaya Times Square and Sungei Wang Plaza – as well as bundle shops and vintage stalls – have a strict no-trying policy. That, or the store simply doesn't have a fitting room. I only have one word for you: alteration. If a dress works better as a top, cut it short. If a skirt's too long, cut it short. Finally, to paraphrase Macklemore, cop it, please, please, please wash it, then go and get some compliments.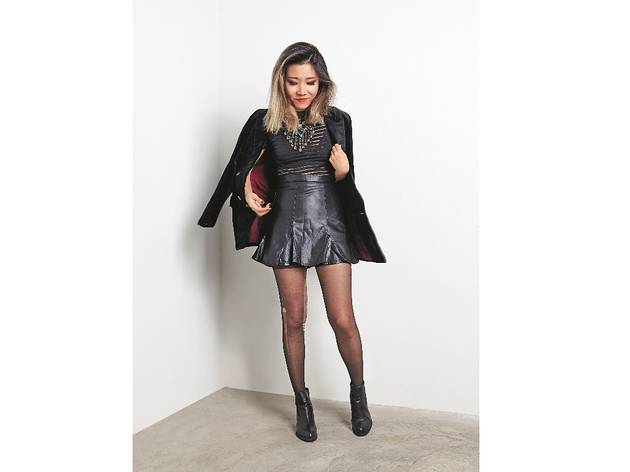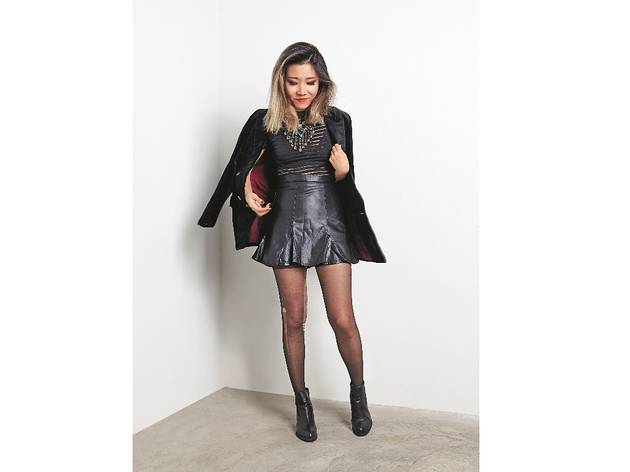 Photo: Kah Mun/Myth Studio
The Saint Laurent girl is bad, disgruntled, a rock'n'roll rebel without a cause; go for black or metallic, leather, and ripped stockings. I kept my eyes peeled for cheap chic clothing – or nasty trashy, according to critics. Ask yourself, would Courtney Love, Freja Beha or Sky Ferreira wear this? The velvet blazer, by the way, is my new pride and joy.

1. Ninethirty, top, RM25
2. Cosmos Boutique, skirt, RM25
3. Vintage Moonriver, black velvet blazer, RM15
4. Zoe, necklace with green stones, RM12.90
5. Zoe, silver necklace, RM12.90
6. Stockings and shoes, writer's own

Total: RM90.80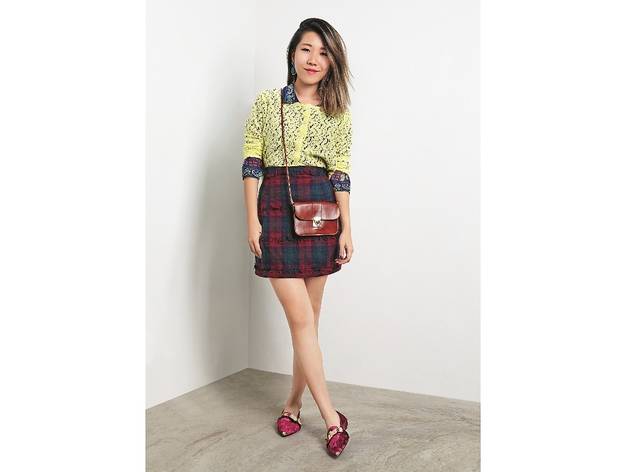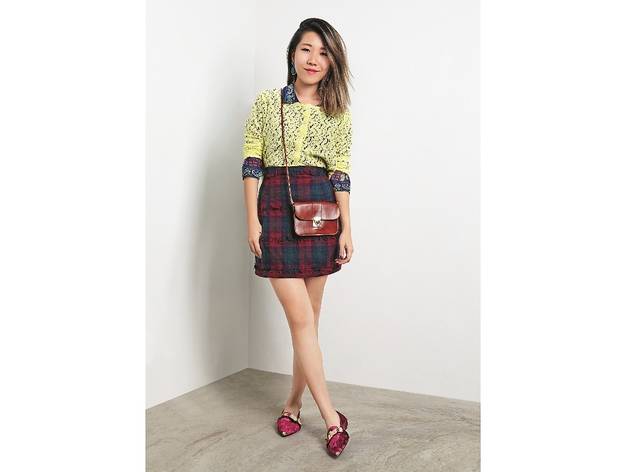 Photo: Kah Mun/Myth Studio
A cheeky, cheerful clash of hues and silhouettes, of patterns and prints. Candy colours are, for some reason, tricky to find at thrift stores – it's mostly a dark-to-neutral palette of blacks to blues and greens to greys – so I compensated with a crochet lace top from Sungei Wang Plaza. Still, the skirt was a real score: cut high at the waist, and made of thick tweed.

1. Vintage Moonriver, shirt (dress cut-off) worn inside, RM11
2. Glamorous, yellow blouse, RM35
3. Vintage Moonriver, plaid skirt, RM5
4. OG Elite, brown bag, RM13.90
5. ZY, earrings, RM10.90
6. Silver Trend, shoes, RM22

Total: RM97.80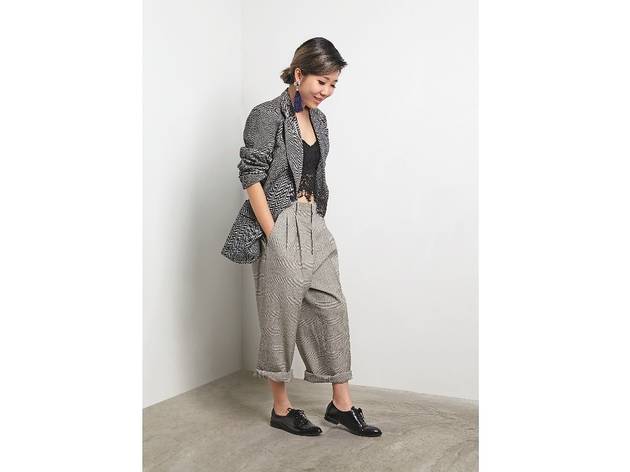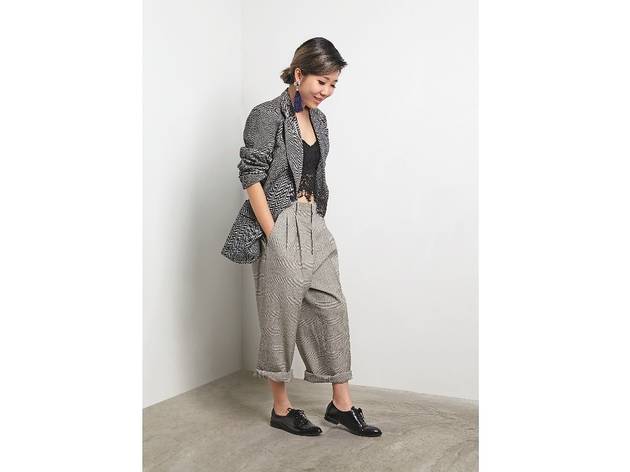 Photo: Kah Mun/Myth Studio
Punk, unisex dressing: think dresses for men and oversized suits for women. This aesthetic was the easiest to shop for – men's boxy blazers and tailored trousers spill over from most, if not all, vintage stores. If you prefer, layer with a draped or frilly skirt to add grunge-slacker points.

1. Ninethirty, top, RM29
2. Family Bundle, men's trousers, RM5
3. Vintage Moonriver, blazer, RM15
4. ZY, earrings, RM10.90
5. Shoes, writer's own

Total: RM59.90