Food and cook books you should read
From appetising recipes to insightful food writing, these are the books for foodies
From beautifully-photographed books on street food to tomes featuring dishes from cult favourite restaurants, here are the best food and cook books to read right now. You'll probably want to turn on the stove or book your next gourmet holiday after reading these.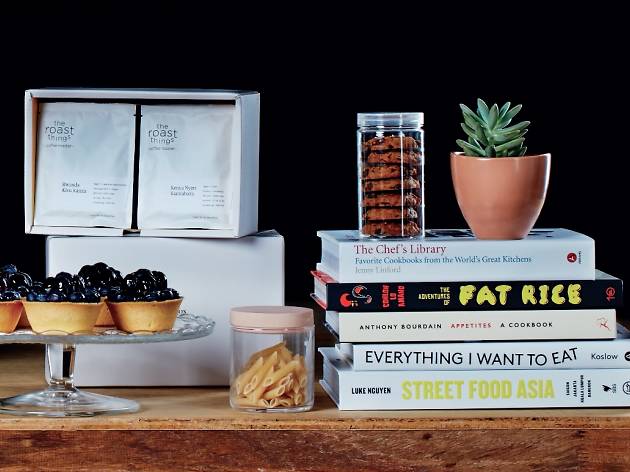 Photo: Blink Studio; styling by: Joyce Koh
Well-written books on food coupled with gorgeous photos of the dishes are an investment. We pored over many a page to come up with this list of food and cook books released this year that you should read, filtered by what type of foodie you are.

All books available at malaysia.kinokuniya.com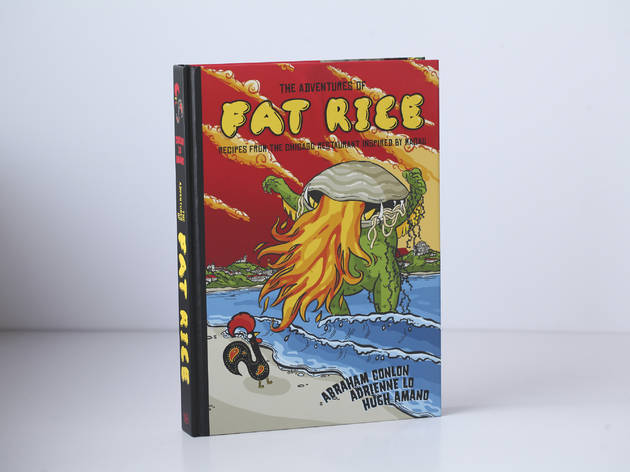 Photo: Blink Studio
'The Adventures of Fat Rice: Recipes from the Chicago Restaurant Inspired by Macau' by Abraham Conlon, Adrienne Lo and Hugh Amano
For the Lucky Peach subscriber

RM159.90
Lashings of humorous illustrations à la Lucky Peach, gorgeous food photography, recipes and origin stories of little-known Macanese dishes (
po kok gai
,
arroz gordo
,
sambal tumis
, crispy potstickers) and lots of self-deprecating commentary thrown in, 'The Adventures of Fat Rice' is a lovely tribute to the food culture of Macau.
Written by the chefs behind the
Chicago-based restaurant
(don't go hopping on the 'cultural appropriation bandwagon' just yet), Fat Rice is the result of many ambitious trips to Macau to document the culinary culture of the former Portuguese colony that's influenced by Southeast Asia, Europe, mainland China, South Asia and the rest of the Spice Route gang.
This is one book you'll be spending many afternoons poring over at the kitchen counter: there's a comprehensive section on equipment and techniques, a brief history of Macau, a guide to different knife cuts, instructional comics (for example, tips to tenderise pork chops), and a hundred recipes. There's definitely more to Macau than Portuguese egg tarts.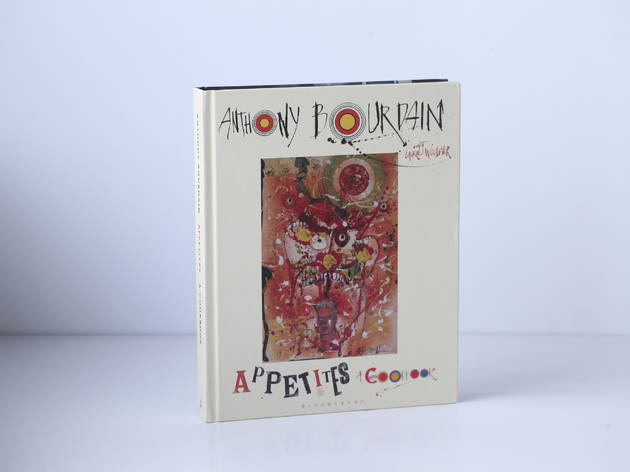 Photo: Blink Studio
'Appetites: A Cookbook' by Anthony Bourdain, Laurie Woolever
For the Bourdain devotee
RM139.90
Anthony Bourdain's first cookbook in decades (co-written with assistant Laurie Woolever), 'Appetites: A Cookbook' is described as his family cookbook. Keyword: 'his'. This is no ordinary family cookbook, but it's definitely a Bourdain book.

For one, the cover features a distorted and grotesque illustration of Bourdain by artist Ralph Steadman (definitely not someone you'd associate with home cooking). Secondly, the food photography here is nothing like what you'd see on the pages of food glossies. Think budae jigae (Korean army stew) slopped in an army helmet. Now a father of an eight-year-old, Bourdain has come far from his days described in 'Kitchen Confidential'. But if you enjoyed 'Kitchen Confidential', you would enjoy 'Appetites' too.

In true Bourdain style, 'Appetites' features expletive-ridden recipes that are clear, concise, and marvellously efficient. It makes for a fun read, but it also makes you want to turn on the stove right away.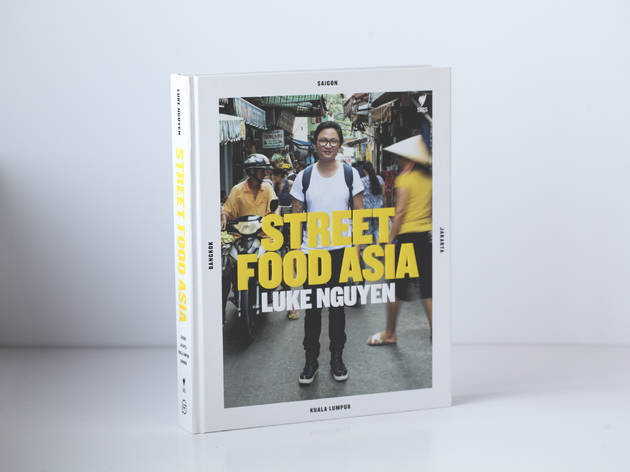 Photo: Blink Studio
'Street Food Asia' by Luke Nguyen
For the legit backpacker
RM99
This beautifully bound hardcover belongs on the scuffed-up coffee table of the backpacker who's away most of the year. Vietnamese-Australian chef Luke Nguyen hosts travel and cooking shows, has started a cooking school and a hospitality programme for disadvantaged youth, owns multiple restaurants, and now has produced a book.

Hailed as the Street Food King, Luke Nguyen turns to the thriving street food cultures of Indonesia, Vietnam, Thailand and Malaysia for this tome. In 'Street Food Asia', expect stunning photography of street food and the vendors, stories of the locals and recounts of Nguyen's adventures. Plus: pre-ICC Imbi Market is featured in it, in all its Hainan kopi glory.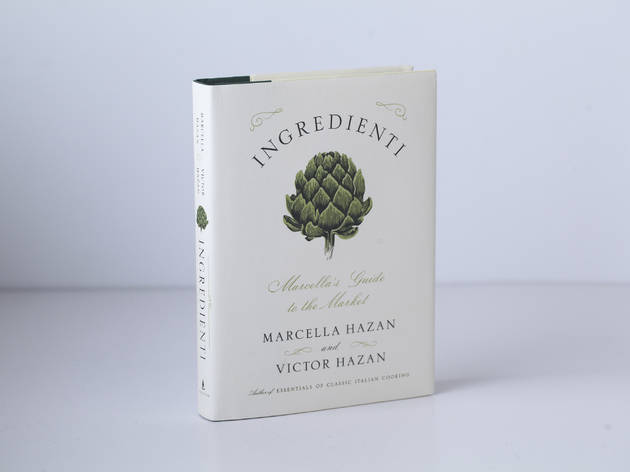 Photo: Blink Studio
'Ingredienti: Marcella's Guide to the Market' by Marcella Hazan and Victor Hazan
For the food writer who yearns for an Italian grandmother she never had
RM99.90
This elegant hardcover with a cream dust jacket featuring an illustrated artichoke is both an ode to ingredients and a tribute to a culinary great's life. Marcella Hazan, the award-winning cooking writer and authority on Italian food was best known for her recipes listing no more than five ingredients. An advocate for ingredients, Marcella believed that before you can cook, you must know how to shop.

From the first chapter on artichokes, to other sections on the essential pantry and salami (with the origin, history, ancient and modern use, how it's grown, detailed instructions on how to clean, prep and store written in a conversational tone), 'Ingredienti' covers all the bases on the use of ingredients in Italian cuisines, and one gets the feeling that you're at the market with a kindly grandmother. Our favourite line: 'Don't take potatoes for granted.'

'Ingredienti' was released posthumously. After Marcella's passing in 2013, her husband Victor Hazan stepped in to translate her handwritten notes and see the book to completion, adding some of his footnotes and wry observations of her cooking through their marriage of sixty years. 'Ingredienti' is both a love letter to ingredients and a beautiful love story of the Hazans.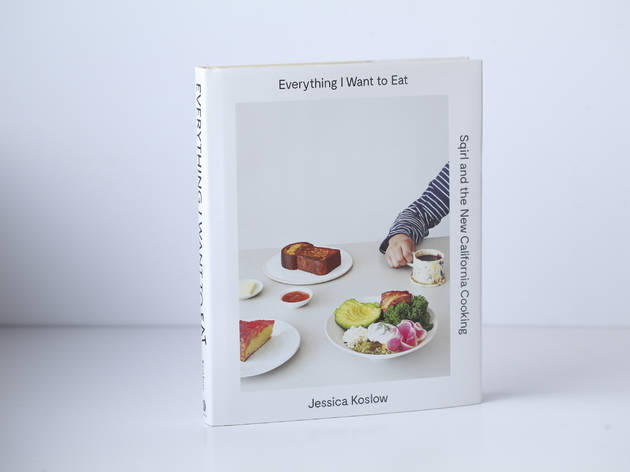 Photo: Blink Studio
'Everything I Want to Eat: The New California Comfort Food from LA's Sqirl' by Jessica Koslow
For the hungry but clean-eating foodie

RM170
Sorrel-pesto rice bowls topped with a poached egg, fresh seasonal jams and house ricotta on burnt brioche toast, sticky toffee whole-wheat cake with brown sugar and sea salt, butternut squash latkes with crème fraîche and apple sauce; all dishes from 'Everything I Want to Eat: The New California Comfort Food from LA's Sqirl'. Jessica Koslow, owner of LA's cult-favourite tiny café
Sqirl
, has come up with one of the year's most beautiful cookbooks.
Divided into simple chapters such as 'Vegetables', 'Meat', 'Grains', 'Drinks' and 'Desserts', 'Everything I Want to Eat' is a natural and much-welcomed progression to the food scene. Somewhat healthy, but sometimes just straight-up delicious, the dishes by Koslow are difficult to categorise. There are vegetarian, vegan and gluten-free options, but it's all dishes from Sqirl's kitchens.
The photography is stark, layout is ultra-hipster (think a giant hardcover Kinfolk with photos of vibrant food and farms), but recipes are thankfully straightforward. If the clean-eating person in your life is running out of dishes to experiment with, buy them 'Everything'.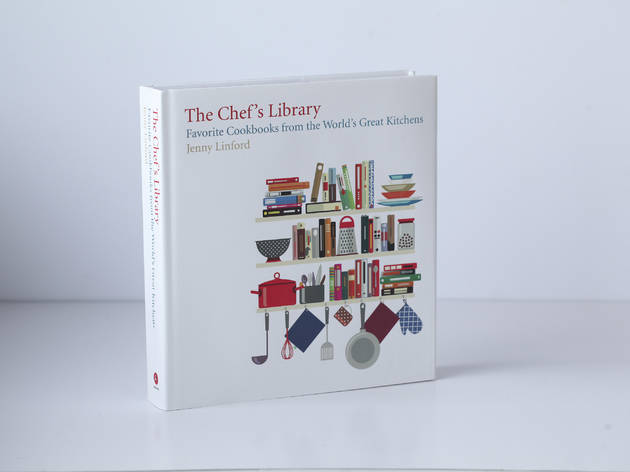 Photo: Blink Studio
'The Chef's Library: Favorite Cookbooks from the World's Great Kitchens' by Jenny Linford
For the chef
RM170
Help your chef friend curate a beautiful kitchen shelf with this tome. 'The Chef's Library: Favorite Cookbooks from the World's Great Kitchens' by Jenny Linford takes a look at the bookshelves of some of the most brilliant chefs around the world. Find out what are the cookbooks that have inspired Jamie Oliver, Daniel Humm, Tom Colicchio, Suzanne Goin and more professional chefs and get a brief look at the chefs and their restaurants. Be warned though: you might have to spend the rest of the following Christmases buying up the cookbooks mentioned here.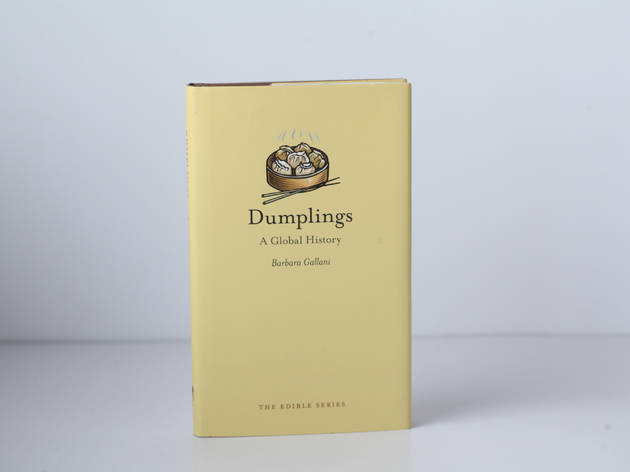 Photo: Blink Studio
'Dumplings: A Global History' by Barbara Gallani
For the food academic

RM75
A series of almost pocket-sized buttercream-toned books on all things edible, the
Edible Food Series
is one of the best stocking stuffers of the season. While the series includes books on tequila, sugar, sausages, lemons, watermelons and more, 'Dumplings: A Global History' by Barbara Gallani is a nifty look at everyone's favourite delicate parcels of meat and flour. From
gnocchi
to
pierogi
to
wonton
, food scientist Barbara Gallani examines the magic and stories behind dumplings in this charming little book.