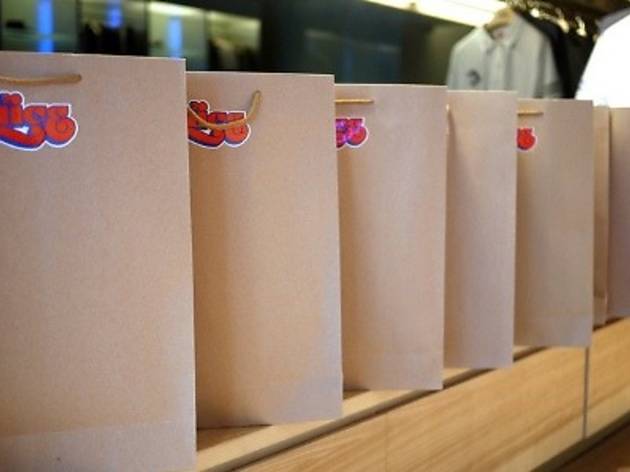 Time Out says
Following a massive opening fanfare that involved the appearance of its co-founder Edison Chen, Juice has opened its first Southeast Asian store in Kuala Lumpur. Located in Bangsar, the Juice KL logo is significantly different from its parent company, JUICE Hong Kong, whereby the KL version is emboldened with our Malaysian flag colours, namely red and blue. However, let us make it clear that this boutique has nothing to do with a magazine of the same name that we have here in KL.

Carrying cult brands such as the house-line CLOT apparel, limited edition Nike, adidas, OriginalFake, Medicom Toys, Kuumba and HeadPorter, there's no doubt that this boutique appeals to those with a flair for street couture. As you enter the store, you'll notice its futuristic ambience that is enhanced by LED lighting effects. It has the look and feel of a chic, modern lounge, really. The unconventional use of wood, steel, glass and corian is designed to incite curiosity; so even if you are not intending to buy anything, you'll at least step in to have a look.

The opening of this branch will certainly attract those that fancy Hong Kong urban gear, footwear, toys and accessories that interlink the worlds of music, design, retail and fashion. The store and its clothes, with an underlying hint of hip hop culture, are definitely catering to the young. All we can say is, if you fancy limited edition fashion fads and labels, get ready to empty your wallets.
Details