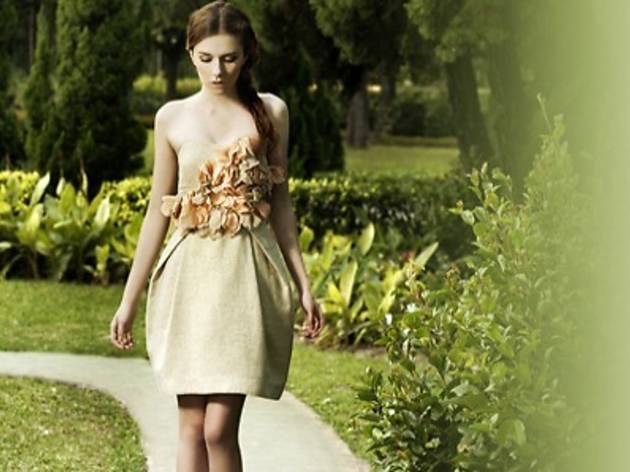 Time Out says
Before I get to the actual topic, I'd like to highlight the irony of 'Robinsons' department store's opening in Kuala Lumpur. Much fanfare was expected, but really unnecessary, as it is the return of a household name already familiar among Malaysians who know too well the department store's legacy of fine shopping in the halcyon days, before it closed down in the '60s. Then, late last year, when the Gardens mall opened, it paved the way for a new branch of Robinsons to open as anchor tenant. Although it's a novelty to some, the store offers a curious mix of shop-able goods and some dismaying products which look rather blah and similar to items found all over town.

Many worthy items however are at the home furnishings floor. Here, you can find international houseware brands like 'ASA', 'WMF', 'Henkels', 'Bodum'; beds from 'Simmons', 'Sealy', and 'Dorma'; and popular home furnishing names 'Margaret Muir', 'Dorma', and 'Hotel Collection Linens', among others. Not forgetting 'CK Calvin Klein' and UK-based designer 'Lulu Guinness.' Besides obsessing over their high-fashion, you can now do the same with their upscale home staples and accessories. Albeit for the well-heeled, of course.

'Guinness's range comprises an array of beddings with quirky, even playful prints, which are hard to find elsewhere in town. So there is little chance the insides of two homes in any particular neighbourhood will be alike. More so with the high price tags enough to make you gasp aloud. If you can afford any of the quilt cover sets of duvet and pillow cases and are prepared to pay anything between RM699 to RM959, good for you. In which case, I recommend the oh-so-delicate-looking set of duvet and pillow cases with small, feminine rose prints, ideal for both Victorian-styled and clean-looking modern homes. For something far less non-descript, 'Guinness' went for the literal 'Bed of Roses' selections of duvet and pillow cases with big, striking rose prints that scream 'sleep on me'.
'Calvin Klein's home furnishings meanwhile are simple and fuss-free.

The subtle palettes, organic and high-tech fabrications, clean lines, and patterns that are proportional and balanced with little details. They are ideal for people who do not fancy clutter or imbalance in their life. If you do like what you see, selecting from the wide range is rather difficult. To start with the most basic of the basics, the 100 per cent combed cotton throws and decorative pillows in silk, nylon and cotton are all right by me. All made in Hong Kong and India but priced from RM1,009 to RM1,699, the tag will make even the most dedicated soft furnisher think twice.

To be honest, if you're okay with paying so much, why not go the whole hog? I recommend the made in Italy bed linens (RM2,599 to RM5,187). They're like scarves delicately draping over the bed, and designed to be sheer so the colour and print of the fabric beneath shows through. If not for the peaceful sleep, then at least buy it for a little self-gratification. After all, what is bedtime for...?

For more realistic retail therapy, the 'Bed & Bath's tasteful accessories, plush pillows, cushions and throws, bear designs with a modern and utilitarian American sensibility are favourite among New Yorkers. Better still, they don't cost you an arm and a leg, and still make your home look cool and respectable.
Details