The best of Ben's Independent Grocer at Plaza Batai
Highlights from the new 'Little Big' on Jalan Batai
The second Ben's Independent Grocer has all but taken over the block facing the main road at Plaza Batai; Benjamin Yong's second supermarket outpost is also affectionately known as 'Little Big'. The development has brought more foot traffic to the neighbourhood, and for better or for worse, Jalan Batai has fallen to the forces of gentrification – but there are still traces of residential calm, and you can still get your kopi peng from a classy kopitiam.
Looking forward: We hear that Ben's Independent Grocer will be opening its doors at Glo Damansara later this year. Damansara folks, that's your go-to grocer.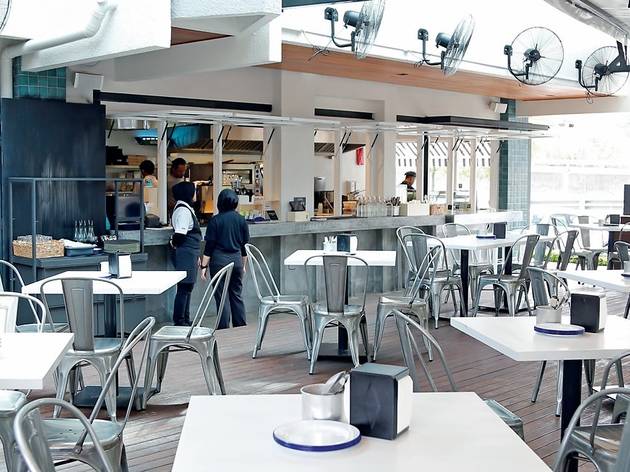 Ben's General Food Store – located at the end of the block – has everything from a mini oyster bar, fresh salads, Ben's signature spit-roast chicken and made-to-order pizzas to fresh catches of the day and tapas for sharing that includes seafood paella with tiger prawns, clams and mussels.
Read more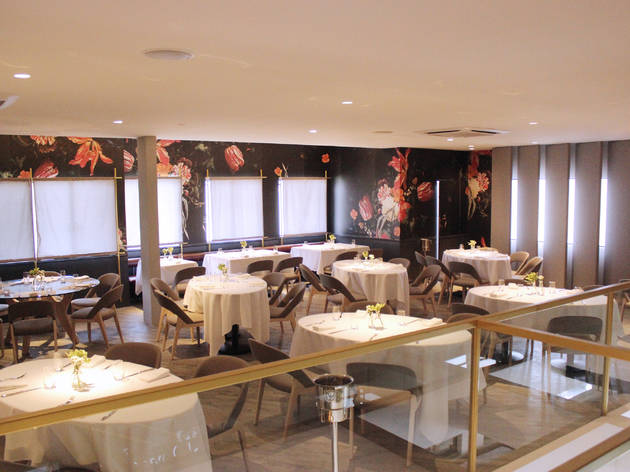 For a fancy dining experience, Beauty and the Beast is ideal for those special nights. Located just above the grocer, Beast is a bar and grill that serves steaks, lobsters and burgers. Pair that with a speciality cocktail by the bartenders at Beauty and you've got yourself a perfect treat.
Read more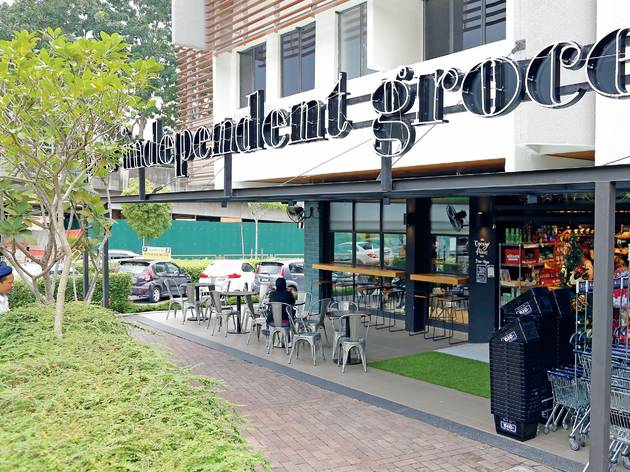 Alfresco dining area
What we love about this Batai outlet is the cosy alfresco dining area located just at the entrance of the grocer. Enjoy freshly baked breads and pastries by B.read and wash that down with a cup of coffee by Plan b Roasters. Or indulge in some sandwiches and salads from B'wiched – look out for their hilarious takes on celebrity names on the packaging. It's the best way to wrap up a day of hard grocery shopping.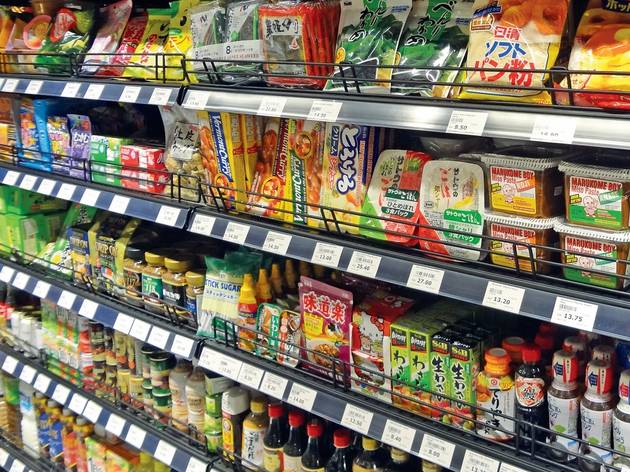 An entire aisle for Japanese foodstuff
Attention all Japanophiles – there's a dedicated aisle for Japanese food items and ingredients sourced directly from Japan. Sure, the section hasn't been stocked in its entirety – on our last visit in early December, the row was weighted down with cartons of eggs – but we have our fingers crossed for Japanese premium produce like dried mushrooms, tea, saké, snacks and sweets. We're talking about Tokyo Banana.
Cheese Cave
Exclusive to Ben's Independent Grocer at Plaza Batai, the cheese section – situated right in the middle of the grocer – is ready to help you plan your very own cheese and wine party. Behold, the Cheese Cave (sounds cool already!). Walk right through the door to find an assortment of seasonal cheeses from around the world. If you don't know what to get, samples are often available. And if you need help, find the cheese guy (tip: he's in a thick winter coat) to help you differentiate the Gouda from the Brie.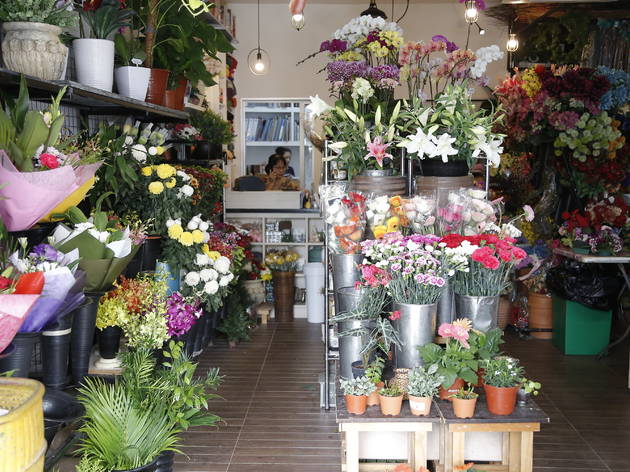 Cheri Pink Flowers & Gifts
There's a florist at B.I.G. Publika. And, there's also one on Jalan Batai – although, if you want to get into specifics, the flower shop is an independent, separate business that has bloomed for many, many years as a long-term tenant on Jalan Batai and isn't technically a part of The BIG Group at all. Still, the presence of Cheri Pink – situated between Ben's General Food Store and the grocer – does much to promote Ben's 'eat, drink, shop' slogan. Fresh flowers – such as carnations, lilies and hydrangeas – flourish in arrangements and bouquets; potted plants hang from the ceiling; and there's even a row of herbs growing in the flower bed and in pots outside Cheri Pink. If you don't leave with bouquets and blooms, go home then with an air plant, a cactus or a succulent.
Visit the store
Ben's Independent Grocer (BIG) opens a second outlet at the newly-revived Jalan Batai. It may not be as spacious as Publika's, but BIG in Batai does feature the grocer's star highlights as well as a few extras.
Read more