The best of Sungei Wang
Wholesalers, bargain shops and chap fan – you can find them all here in Sungei Wang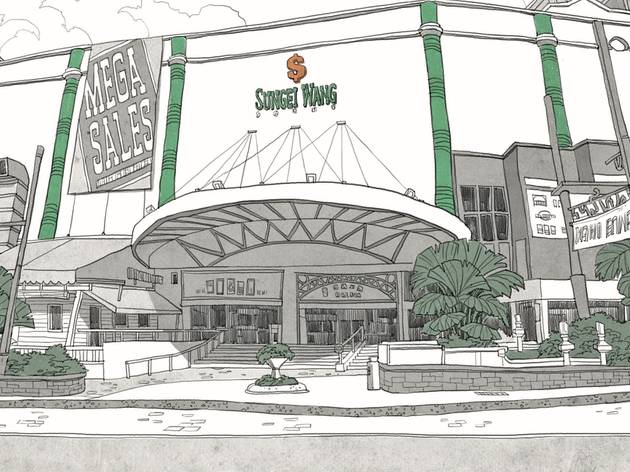 It's not shiny and new like KL's other malls, but Sungei Wang is a haven for bargain hunters. Here are some of its best shops – and one particularly good chap fan stall we recommend.
Fashion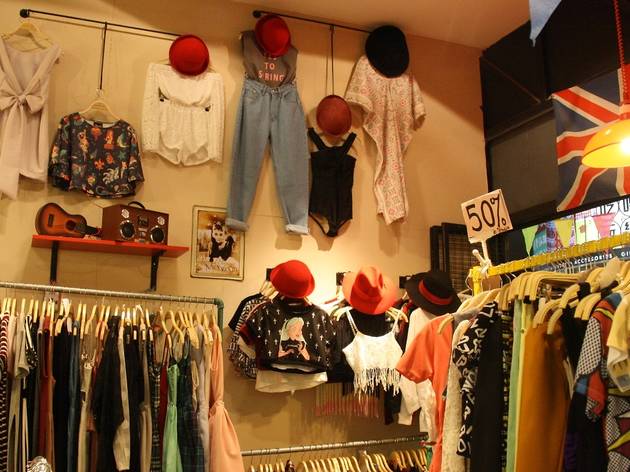 Sungei Wang, if you must know, is a gorgeous gem of a shopping space – a maximalist, often-overlooked combination of cult brands, local designers and street style stalwarts. When you tire of its array of RM25 shops – where everything in-store sells for RM25, sometimes RM10 at the bargain bins – take a trip up to the sixth floor. From cutting-edge to eccentric vintage wear, from off-duty staples to prints and patterns, you'll find it all, but we highly recommend Gallery 80's, MODO and WYOS. Cult streetwear shop ODD, meanwhile, cultivates an under-the-radar collection of local and international designers and labels – think Hood by Air, Joe Chia and T.U.K. footwear.
Where to eat
Almost every first visit to Sin Tai Kar Lok yields the same incredulous expression: 'Wah, so much food; so much variety.' But to regulars, patronising the stall in the stuffy Sungei Wang food court is like therapy: The buffet-like spread, the tattooed staff scooping rice behind the counter, and the blurry TV blaring out old Stephen Chow comedies have all become part of their daily routine. The food is homey and packed with flavour – tasting almost like the time your mum was a tad too generous with the oyster sauce, ketchup and kicap in her cooking.

Sin Tai Kar Lok churns out at least 60 dishes every day, just to accommodate the demanding palates of KLites who are constantly clamouring for variety. And this explains the charm of zhap fan stalls – culinary treasures like roast pork, duck and fish are sold at a bargain price but they still taste of dai chow quality. But then again, Sin Tai Kar Lok isn't like any zhap fan stall. With its retro decor, as if borrowing design cues from a Hong Kong gangster flick, the scene looks like a young, unruly Chow Yun Fatt would walk through the door anytime. It's badass, just like how a shop in Sungei Wang should be.
Go now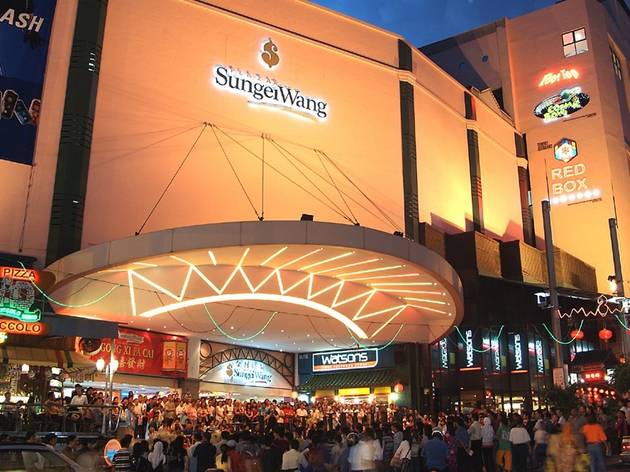 Shopping, Shopping centres
A haven for bargain hunters and a nightmare for the claustrophobic, Sungei Wang Plaza is packed to the brim with independent stores selling primarily fashion-related products at very affordable prices. Expect the unexpected with its plethora of quirky and sometimes wacky stalls that will suck you in for hours on end as you sift through the racks.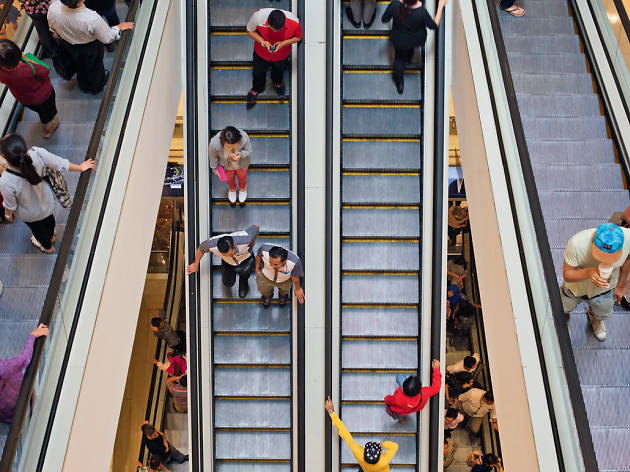 Online shopping may seem like the way forward, but nothing can outdo the mall as a social gathering point or replace its brick-and-mortar store experience. Here are the top things to eat and do at some of the best malls.