Vintage cheongsam from Her Closet
We take a look at the collection of cheongsams from Her Closet, which sells a range of '50s to '90s cheongsams, samfus and vintage wear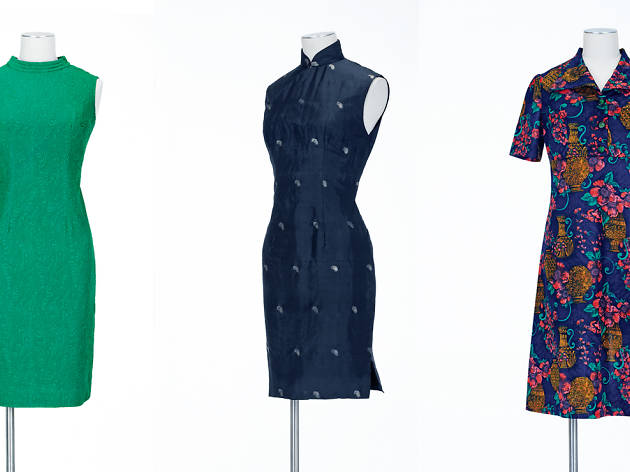 The Chinese frog fastenings, the high mandarin collars, the side-slit skirt – the cheongsam is a dress that wills its wearer to hold their head high, to sit and strand straight. It demands a way of wearing the hair, a sway to the hips. Fashionable, feminine and form-fitting, the classic cheongsam not only carries cultural, ethnic and heritage significance – it also represents liberation of sorts: a symbol of feminism, a storytelling tool.

The late Mrs Yoon of Kampar, as Clarice Wong – co-founder of Her Closet and custodian of Mrs Yoon's collection of cheongsam – remembers her, was an elegant, well-dressed woman who would smile at her on the streets, clad in a cheongsam, samfu or blouse and trousers, accessorised with a slick of lipstick. When she passed on in her nineties, her daughter Mrs Chye – married to the late Chye Kooi Loong, honoured historian and, at one point, Clarice's tuition teacher – was left with 50 years' worth of fashion that seemed destined for the dumpster: boxes and boxes of her mother's bags, shoes and clothes, tailored to a tee with imported material from her travels to Hong Kong, Thailand and the UK.

Clarice, who works in arts, events and production, is Kampar-raised and KL-based. She decided to take on Mrs Yoon's closet with friend and documentary producer, Effa Desa. Together, Clarice and Effa founded Her Closet to give the clothes a new lease of life. A collection of '50s to '90s cheongsams, samfus and vintage wear, the clothes aren't just clothes: they're artefacts of the life Mrs Yoon lived, painting a picture of the historical fashion of the time.

Note: Her Closet is now closed.