Vintage cheongsam from Her Closet
We take a look at the collection of cheongsams from Her Closet, which sells a range of '50s to '90s cheongsams, samfus and vintage wear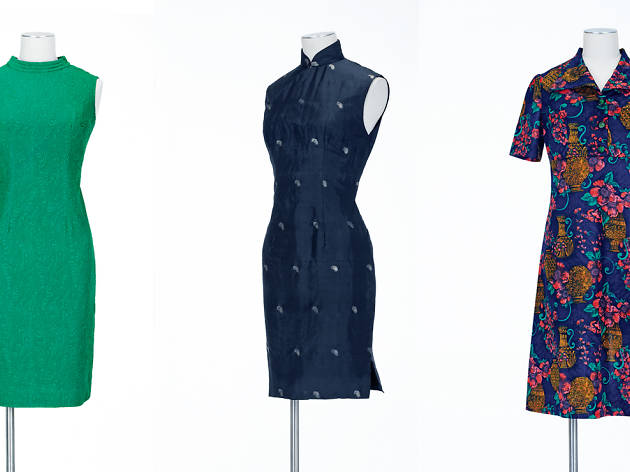 The Chinese frog fastenings, the high mandarin collars, the side-slit skirt – the cheongsam is a dress that wills its wearer to hold their head high, to sit and strand straight. It demands a way of wearing the hair, a sway to the hips. Fashionable, feminine and form-fitting, the classic cheongsam not only carries cultural, ethnic and heritage significance – it also represents liberation of sorts: a symbol of feminism, a storytelling tool.

The late Mrs Yoon of Kampar, as Clarice Wong – co-founder of Her Closet and custodian of Mrs Yoon's collection of cheongsam – remembers her, was an elegant, well-dressed woman who would smile at her on the streets, clad in a cheongsam, samfu or blouse and trousers, accessorised with a slick of lipstick. When she passed on in her nineties, her daughter Mrs Chye – married to the late Chye Kooi Loong, honoured historian and, at one point, Clarice's tuition teacher – was left with 50 years' worth of fashion that seemed destined for the dumpster: boxes and boxes of her mother's bags, shoes and clothes, tailored to a tee with imported material from her travels to Hong Kong, Thailand and the UK.

Clarice, who works in arts, events and production, is Kampar-raised and KL-based. She decided to take on Mrs Yoon's closet with friend and documentary producer, Effa Desa. Together, Clarice and Effa founded Her Closet to give the clothes a new lease of life. A collection of '50s to '90s cheongsams, samfus and vintage wear, the clothes aren't just clothes: they're artefacts of the life Mrs Yoon lived, painting a picture of the historical fashion of the time.

Note: Her Closet is now closed.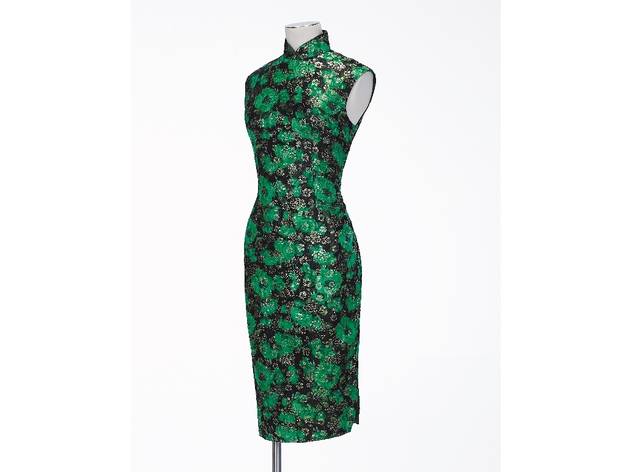 Photo: Blink studio
This green and gold embroidered cheongsam is the sort you'd bust out of your closet for a special event or occasion – family dinners, to the theatre, a party.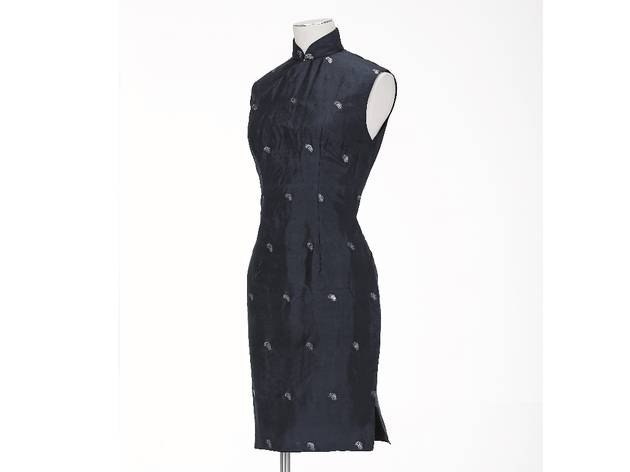 Photo: Blink studio
Let this black cheongsam be your little black dress; it's minimalist but modern, simple and safe for all occasions. There's also something faintly Indian about this piece; maybe it's the peacock feather-like needlework.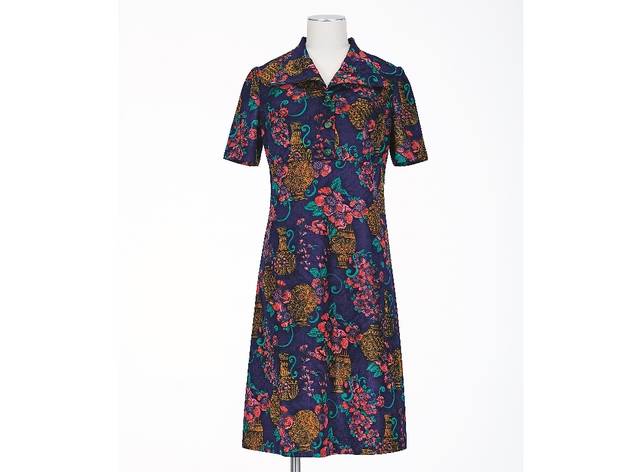 Photo: Blink studio
A bright, bold English summer dress – a style popularised in the '50s and '60s – made for brunch mornings on the weekends, or a playful movie date.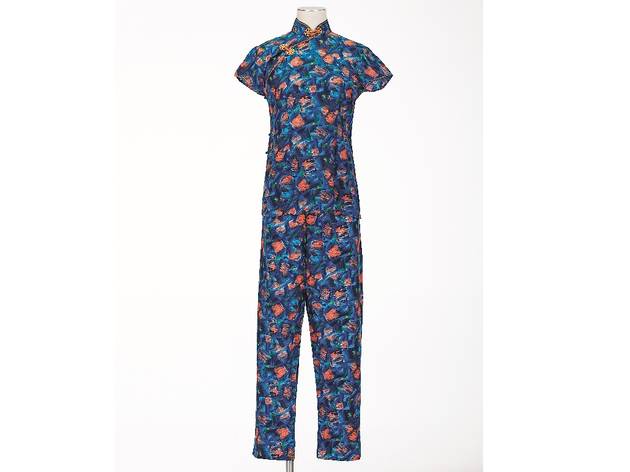 Photo: Blink studio
The blue patterned samfu is the ideal lounging uniform – loose-fit, relaxed and soft. Otherwise, mix and match: The top could easily be paired with jeans or a skirt, and the bottom looks like something you'd find on the racks at Monki.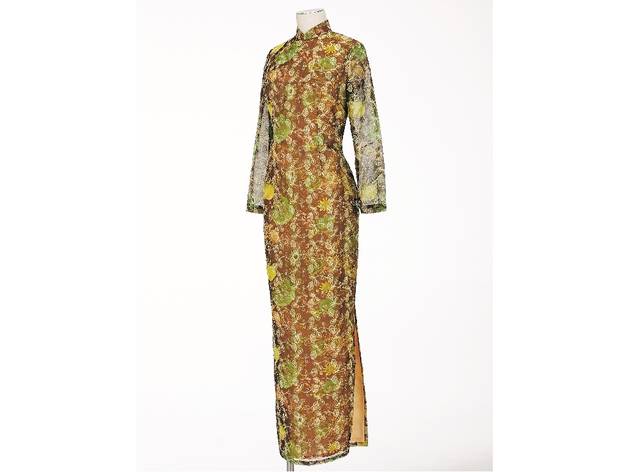 Photo: Blink studio
A more traditional take on the cheongsam: The olive green one-piece is ankle-grazing and long-sleeved, patterned with flowers and finished with white threading.
Prices range from RM25 to RM50. All pieces are one-of-a-kind. Her Closet organises sales from time to time; otherwise, make an appointment with Clarice and Effa to view the clothes. For more information, search 'Her Closet' on Facebook.
Shop more vintage
Looking to shop vintage? From bundle clothes shops to stores offering antique furniture and collectibles, do your old-school shopping at these top vintage shops in town. For more great shops, see our list of best shops in KL.
Read more #throwback features
Revisit some of the oldest restaurants in the city, nostalgic places where our parents used to hang out, colonial cocktails and childhood games on this trip down memory lane. Now, every day is Throwback Thursday.