KL's best party supply stores
Liven up the party atmosphere with decorations – masks, costumes, balloons and all that jazz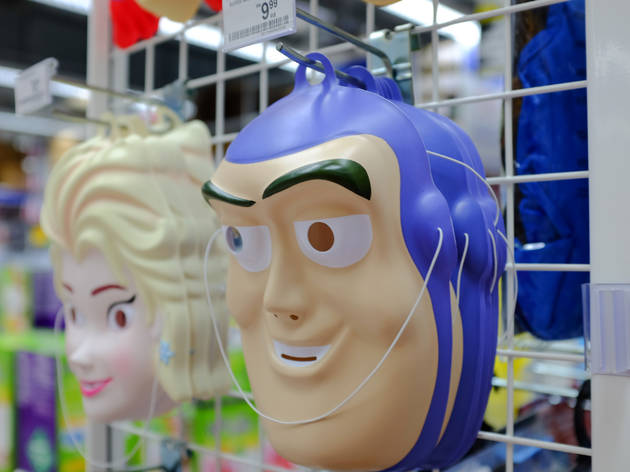 Here's your party preparation to the rescue. We've picked the top party supply shops in KL for balloons, masks, costumes, door gifts and inflatables.

Recommended: Best costume shops in KL
The perennial favourite has an assortment of fun and festive party supplies for all occasions. Hightail it to Party Fete for cake toppers on your treats; tassel garlands on your walls; and giant pool floats and loungers for your pool parties.
Shopping, Art, craft and hobbies
The super-organised Spotlight is a one-stop store for all things arts, crafts and haberdashery, as well as party supplies. Its collection of costumes, decor and party accessories (including face paint, sparklers and tableware) cover a wide variety of themes, including baby showers, birthdays and hen parties. Plus: crafts, fabrics and homeware items.
Every party planner in the know swears by this party supply empire with 12 branches across the Klang Valley. The variety of props and balloons is extensive enough to impress even the most experienced hosts -- get masks, party ware, piñatas, banners and colourful balloons with all sorts of celebratory greetings emblazoned across them. Why get one heartshaped balloon when you can inundate the party with giant balloon bouquets?
Make a stop at M&K Party House to source out kitschy knick-knacks – think Chinese opera masks, paper lanterns and skeleton models. Here's a Time Out tip for all your Halloween needs: the store stocks horror props such as severed limbs and skull heads.
The party supply store specialises in bulk orders, but don't let that deter you from navigating the aisles crammed with glow sticks, masquerade masks and paper flowers.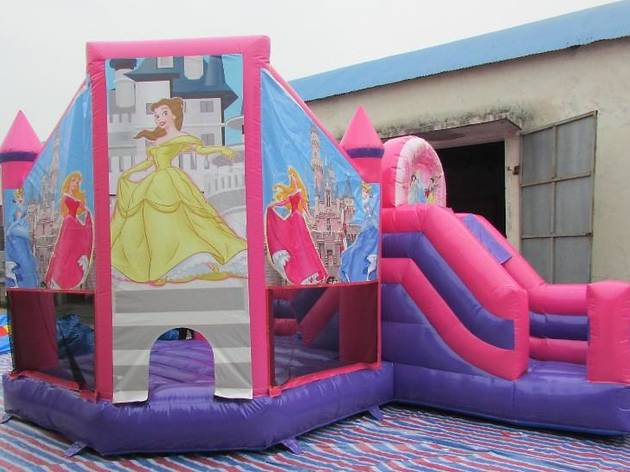 If you can't throw a birthday party at a playground, Seven Six Inflatables can bring the slides to you. Even better, they come in all shapes, sizes and colours festooned with your favourite cartoon characters. With everything from balloon towers to inflatable castles, these bouncy, portable amusements will make every kid (or adult, we won't judge) jump with joy.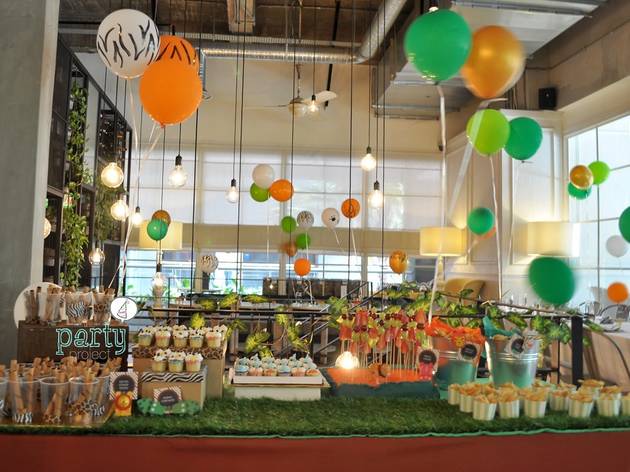 It's not easy to plan an elaborate themed party on your own. Enlist the expertise of Laverne, who's also a wedding planner from The Wedding Project, to source for your cakes, party favours, etc. Laverne and her team apply delicate touches to festive affairs across the city, sprucing up birthday parties and baby showers with flower pompoms, lollipop centrepieces, paper medallions and any props imaginable to suit your theme.
www.thepartyprojectmy.com