Best running trails in KL
Take to the streets or wind through some of KL's green spaces at these top running trails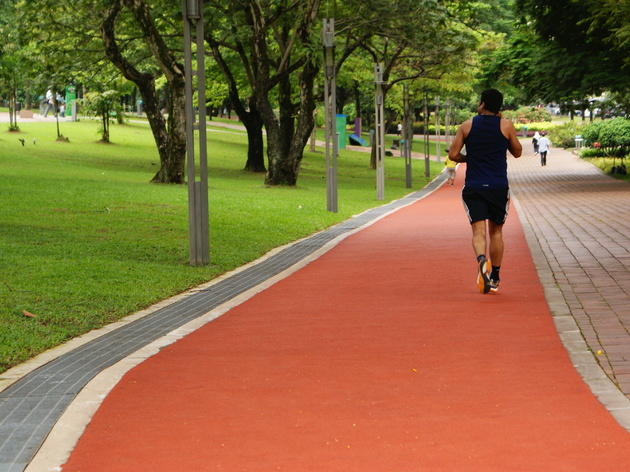 Getting fit doesn't have to cost a thing at these running trails. We tell you where you can run on tar roads while still staying close to nature at Putrajaya Presint 3, go up the challenging slopes of the infamous Ammah Hill, jog at the popular KLCC Park and more.
Attractions, Parks and gardens
Surrounded by tall trees, shrubs and manicured bushes, the quiet jogging trails at KLCC Park make you feel like you've somehow slipped out of the city. Pound the pavements layered with a special EPDM rubberised surface that gives you good grip and keeps your feet bouncing. The synthetic rubber strikes the perfect balance between a track that's firm but not too hard for speedwork training. There are also markings on the track for every 100m, as well as drinking fountains to keep you hydrated.
Distance: 1.3km per loop
Level of difficulty: It's a run in the park. However, runners who strike the ground with their forefoot instead of their heel may find the surface a tad too soft, which may cause injury.
You will see: Families with strollers, couples and fashion-conscious men in snug-fitting tank tops (guys, go ahead and flaunt those neon headbands).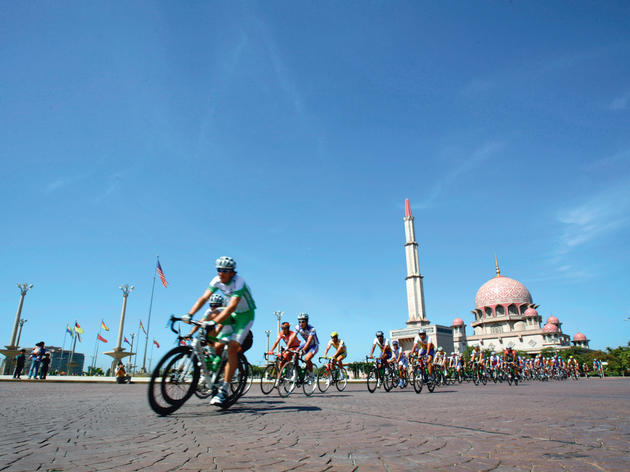 Home to the annual BSN Putrajaya Night Marathon and the Ironman challenge, Putrajaya is a firm favourite among triathletes and cyclists. Here, you can still run on tar roads while staying close to nature – a meandering trail along the verdant lake offers a number of idyllic spots for spreading a picnic mat. Although it's a permanent stomping ground for marathon runners on weekends, the roads are hardly crowded.
Distance: 10km per loop (Start from: Palace of Justice → Lingkaran Gemilang Satu roundabout → Seri Gemilang Bridge → Putrajaya International Convention Centre → Persiaran Selatan → back to the Palace of Justice)
Level of difficulty: It's plain terrain with a bit of slope until you ascend the slightly steep 240m-long Seri Gemilang Bridge. This route is perfect for new runners who are building up for their first marathon.
You will see: Lycra-clad road warriors with their Cervélo R3s, and impressive Islamic-Palladian architecture.
So you've caught the sprinting bug. The best way to improve your running form and stimulate your muscles for quicker speed is to train on a proper track. The MSN track is a cutting-edge piece of technology, offering great traction and shock-absorption. Speed sessions usually include short bursts of timed reps measured over distances of a few hundred metres each. With a track surface this good, you can complete a 400m run quite easily.
Distance: 400m per loop
Level of difficulty: No sweat. You'll be running on flat ground, but speed training is an intense workout. Follow with an easy run, or a recovery day.
You will see: National athletes with perfectly sculpted bodies in super short shorts.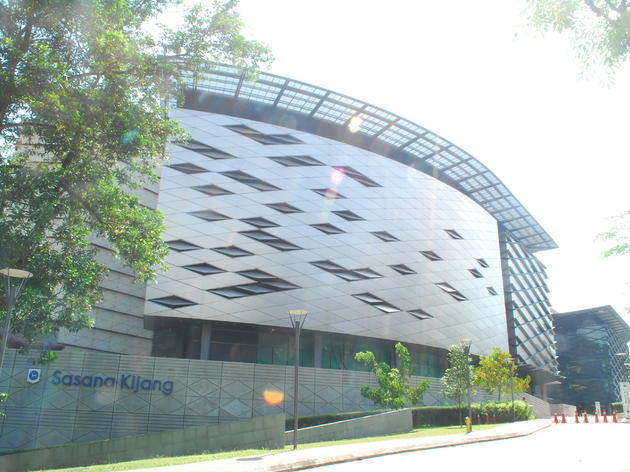 Kick your training session into high gear with a strength-building routine around the hilly Padang Merbok and Bukit Tunku. The well-trodden paths require little navigational sense but some areas have very serious inclines. Just think like a cyclist – change gears when you go uphill. Shorten your stride and maintain the same effort level (breathing pace and heart rate) to maintain your running form. It's all about energy management.
Distance: 15km per loop (Padang Merbok → Bank Negara/Sasana Kijang →Stadium Hoki Tun Razak → Jalan Tunku Putra → Changkat Tunku → back to Padang Merbok). The same route was used in the 2XU Compression Run.
Level of difficulty: Tough. The routes with a total elevation of 116.16m are challenging but the hill repeats provide some excellent exercise for those calf muscles.
You will see: Sprawling parks, squirrels, the glass-dominated Sasana Kijang and of course, more thigh-numbing hills.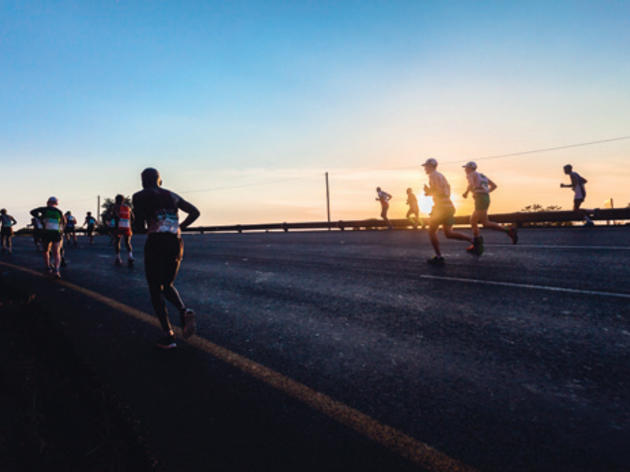 Ready to earn your bragging rights? Now conquer the infamous Ammah Hill – the long and treacherous upward climb that'll work your legs and heart like never before. The shadeless, rolling slopes along the route are killer, putting both your momentum and your endurance to the test. But that also means you'll get a refreshing jog downhill later.
Distance: 20km per loop (Bandar Kinrara 5 → Kelab Golf Kinrara → Bandar Kinrara 6 → Persiaran Puncak Jalil → Bandar Putra Permai → Taman Lestari Perdana → back to Bandar Kinrara 5). The Newton Challenge follows almost the same route.
Level of difficulty: Is this a form of punishment? In total, 70 percent of what you'll be tackling is hilly terrain. If you want to build strength, this is the best – if not the most gruelling – way to do it.
You will see: A panoramic bird's-eye view of Puchong from the peak of Ammah Hill and lush forest. There are at least four petrol station shops along the route where you can refill your bottles or get a quick drink.
Work out at these outdoor gyms instead
Sport and fitness, Gyms and fitness centres
If you need a greener environment for your workout sessions, go to these public parks and make use of their outdoor gym facilities.