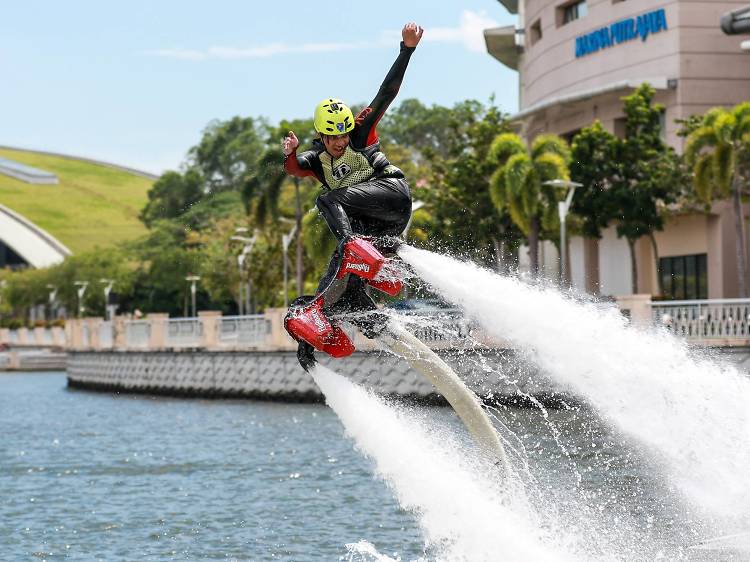 Get some serious airtime
Operating right by the Marina Putrajaya at Lake Putrajaya, Flyboard Malaysia is a water sports centre that offers several activities including Flyboarding, jetpacking and stand-up paddling. But the crowds come here mainly for the Flyboarding, a relatively new sport that's picking up traction overseas.
What are essentially jet packs for your feet, the Flyboard is capable of propelling its rider up to 15m high in the air thanks to water that's pumped under pressure to the nozzles beneath the board by an attached jet ski (you can also go underwater if you want). For something a little different and to perform tricks in air, go for the jetpacks, which employs a similar concept to the Flyboard; except that instead of individual jet packs for each foot, you'll be equipped with one strapped to your back to propel you through the air.
Marina Putrajaya, 1 Jalan P5/5, Presint 5, Putrajaya (012 287 1120/flyboardmy.com). Daily, 9am-7pm. Flyboarding, from RM370 per adult; Jetpacking, RM370 per adult.