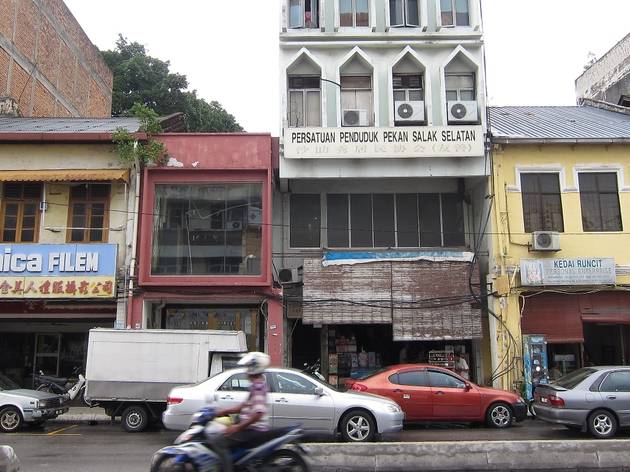 Best bits of KL: Jalan Besar in Salak South
Where you'll find pepper bak kut teh, Tambun pomelos and old-timers who can show you the best yum cha place in the small town
The residents of Salak South are still living their days in a haze of '70s nostalgia. But the small, Mandarin-speaking town was established way back in time – 1952 to be specific, when the British isolated the villagers from the Malayan Races Liberation Army during the Malayan Emergency. Jalan Besar, the main street abutting the LRT station, is populated by old-timers who live in close contact with disparate parts of the past. They have seen the war; they're making ends meet with the trades bequeathed to them by their forefathers; they, naturally, also know where the best yum cha place in the area is.
The first generation of shopowners and merchants pumped life into this sleepy town, but they also saw their communities wither as younglings left their nest to join the big city – this is a dominant, recurring theme among languishing townships. So it's no surprise to find old sign boards dated from the '50s still attached to storefronts, or medicinal hall owners putting their slightly rusty but trusty weighing scales to good use. Much of the activity in the neighbourhood now hinge on family businesses and longstanding eateries.
Slowly, the outside world – drawn by Jalan Besar's architectural jewels – starts to rediscover the battered corridors, ornamental grills and vintage roofs again, by way of independently hosted photography excursions and walks. The neighbourhood seemingly lacks a collective community spirit when you meander by. But you only need a snapshot of a group of old uncles whiling their day away with a chessboard and some peanuts on the side to know that all is still very well.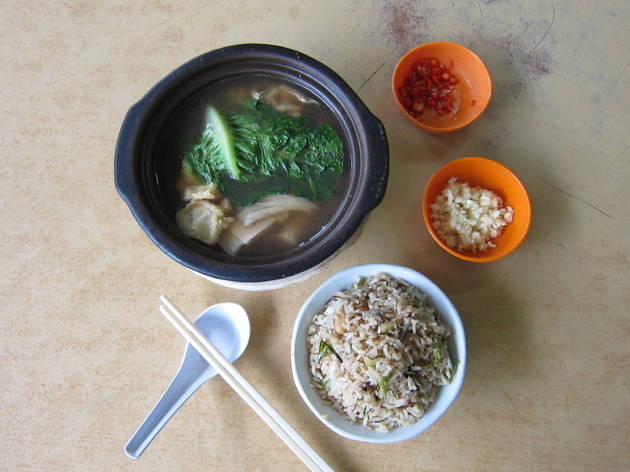 Photo: Kong Wai Yeng
One of the very first restaurants in Malaysia to offer 'Pepper Bak Kut Teh', Sek Me Choy (199 Jalan Besar. 03 7982 3132) was named after the owner, who used to own many tin mines. He was forced to close his tin-mining business after the prices of tin worldwide collapsed in 1986. From then on, he's been peddling his favourite dish, pepper bak kut teh with gai choy fan (swatow mustard green rice cooked with dried shrimps and a bit of meat), to avid diners.

Restoran Fathima's (176 Jalan Besar. 03 7981 5257) food is a jumble of contrasting textures, from their nasi biryani to a motley variety of curries. They also specialise in food catering, if you're thinking of throwing a party.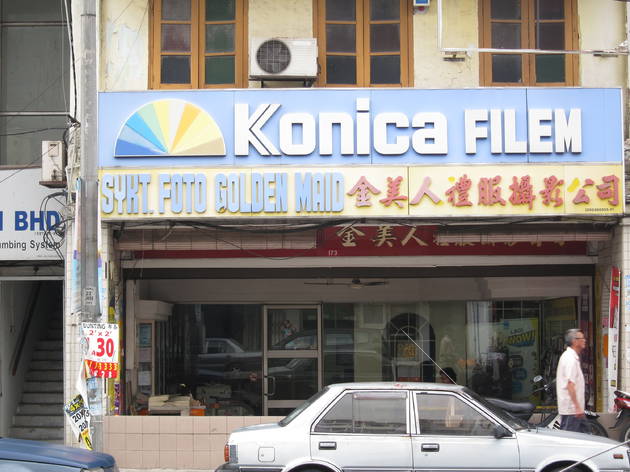 Photo: Kong Wai Yeng
The fruit shop next to Sek Me Choy stocks sweet pomelos from Tambun, Perak. The fruits, priced at RM12 each, are especially sweet, thanks to the farms that are surrounded by limestone hills which provide rich minerals to the ground.

If you're on a budget and style isn't your top priority, loose furniture items such as wardrobes, dining chairs and dressers are sold for cheap at Ekspo Perabot Syarikat Soon Hing (154 & 160, Jalan Besar. 03 7983 4628). A brand new standing fan was selling at RM50, when we last checked.

Relive a throwback moment at photography shop Syarikat Foto Golden Maid (173 Jalan Besar. 03 7982 5746). The shop with a vintage vibe still takes good family portraits. Shutterbugs, ask the owner for tips on buying a good, longlasting analogue camera.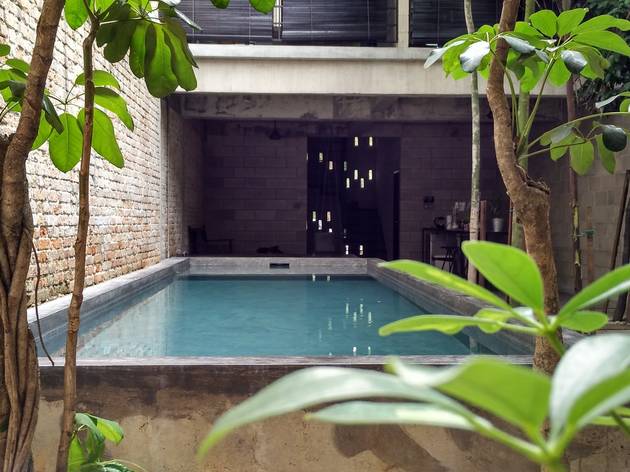 Photo: 145 Halaman
If you only do one thing...
The best thing to do would be to walk around the neighbourhood. But we'd definitely suggest you to check into 145 Halaman Boutique Guesthouse if you tire of crowded staycations in the city. Modern with an industrial decor, this boutique guesthouse makes a cool retreat.
After Jalan Besar, visit Pekan Sungai Besi
As if time has held Pekan Sungai Besi hostage, the town has remained fairly untouched for the past 80 years. Many have walked unsuspectingly into this former tin-mining hub, unaware of its economic significance that weaved KL's rich tapestry.