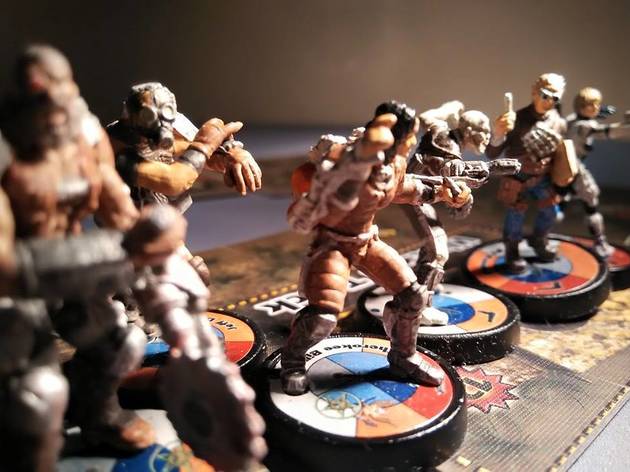 In support of St.Baldrick's Foundation – one of the most prominent volunteer-driven charities committed to funding research to find cures for childhood cancers – a selection of events have been organised to create awareness, raise funds and encourage volunteers and/or shavees to go bald in support of children with cancer at a later event. First up is the The Bald Trials Games Night where participants pay RM10 for an all-you-can-play board games night with all proceeds of ticket sales going to the foundation. Chuup will be offering an exclusive snacks menu and a part of the sales will also go to the foundation.
Another interesting event will be The Bald Trials Garage Sale (Sat Oct 22; 11.30am-8.30pm; Millennium Square, PJ) where a great selection of clothes, shoes, accessories, books, comics, decorative items and much more will be on sale. Admission is free.
At both of these events there will be a volunteer and shavee recruitment drive where you can nominate yourself or anyone you think will be up for it to brave the shave at a later event in 2017. In case you're wondering, a shavee will get their hair shaved to show their support and solidarity with the millions of children worldwide who suffer from a form of childhood cancer. To put things into perspective, St. Baldrick's Foundation has raised USD200 million to date strictly for childhood cancers; and the funds are spread throughout the globe for treatment, research and clinical trials.
Donate, volunteer or become a proud shavee – it's all for an incredibly necessary and noble cause. Sign up at stbaldricks.org/events/thebaldtrials.