Time Out KL picks: KL International Photoawards 2016
KL International Photoawards juror Kong Wai Yeng highlights some of her favourite entries
Themed 'Stillness and Distance' this year, the annual Kuala Lumpur International Photoawards (KLPA) brings forth a deluge of portraits with great storytelling and antithetical trends.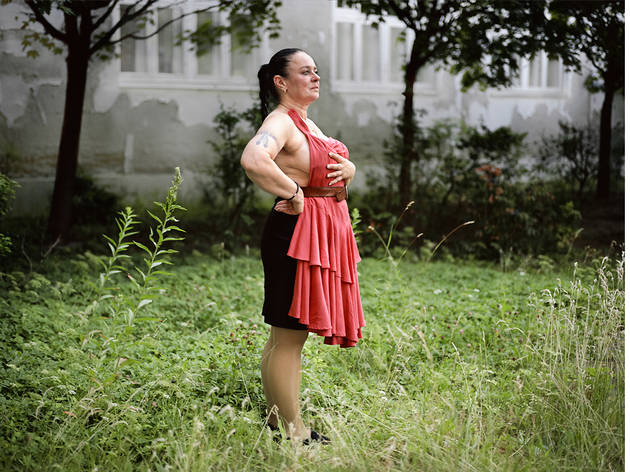 Kurfürstenstrasse
Kathrin Tschirner, Germany

Sex work often presents a choice-coercion dichotomy. Here, we're off ered a fragment of the criminalised industry seen from an eye that didn't judge. The woman in this photo, Sabine, poses with a certain confidence, that she should be permitted the dignity to feel empowered by her choices regardless of her social or economic circumstances. Selling sex isn't always a low-hanging fruit to survival, but for those who are systematically victimised and abused, it might be the only way to stay alive.

Part of a series that depicts the sex work around Kurfürstenstraße in Berlin, Germany.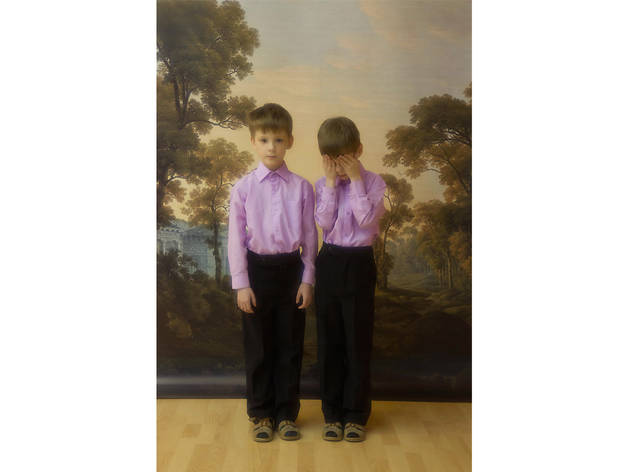 I.I
Iraida Arsova, Russia

Brothers Kutsenok and Nikita Maksim are twins – who are as alike as two people can be – with very distinct individual personalities. One of the boys covers his face as if enduring the scrutiny, or he could just be sleepy. The antique backdrop pushes a quality of ambiguity and nostalgia (is the colour tone intentional?), preserving a rare moment of innocence.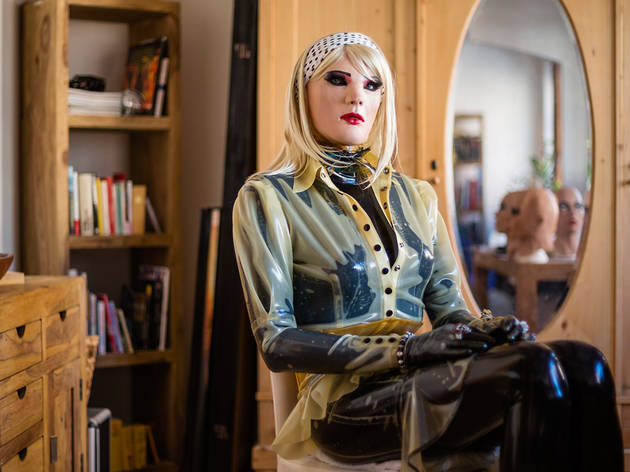 Female masker Christian alias Chrissie Seams
Corinna Kern, South Africa

Female masking, an outlet for a heterosexual man to live out his female side and latex fetish, has always existed on the fringe of society. Chrissie Seams isn't gravitated towards womanhood, but more so towards the possibility to recreate an identity or a new skin he's comfortable to live in.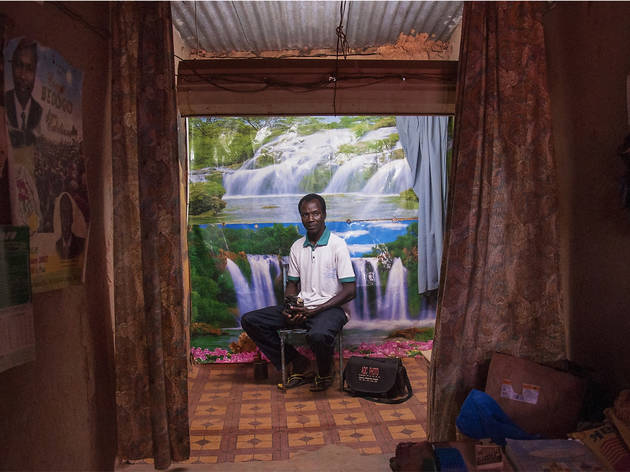 Lost Paradise
Adrien Tache, France

The owner of a Burkinabe photography studio sits calmly in his workspace, which seems to document the passage of time, surrounded by torn posters, clichéd waterfall backdrops, a grubby zinc roof and a stash of Kodak packages on the side. Kodak, like traditional photo studios, always thought people would never part with hard prints. And that led to its demise.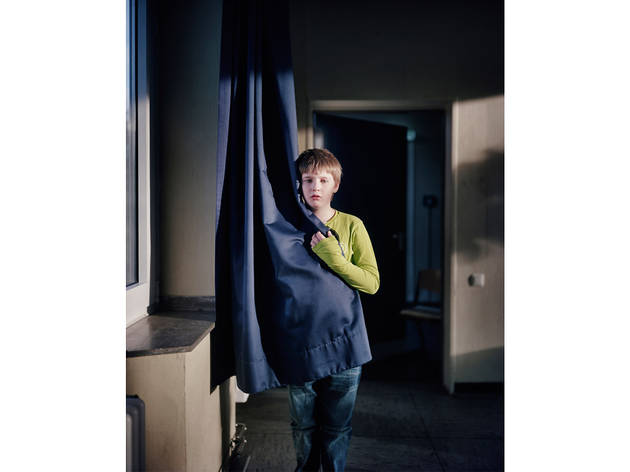 What other jurors said: Amber Terranova (Special Select Juror)
Marketing manager for Schilt Publishing, executive director of Screen, independent photo editor

In Heiko Tiemann's portrait, 'Boy with Drape' from the 'Infliction' series, I was struck by the palpable sense of awareness in the subject's eyes and a willingness to confront the viewer in a manner of being brave. For me, the image spoke to identity and personal or social struggles for youth in different corners of the world.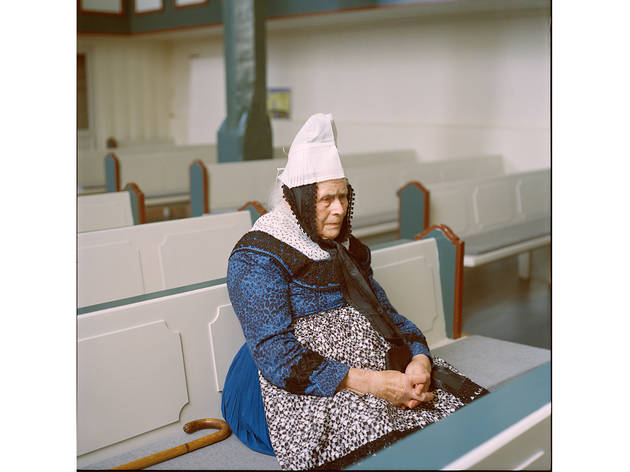 What other jurors said: Eiffel Chong (Southeast Asian Entries Juror)
Award-winning photographer

'Gertrude Lesch, Marburger Land' from Eric Schuett's ongoing project since 2008, titled 'Village Queens'. The moment I saw the photo, I thought of how the Grimm Brothers' writings came alive. Seeing that the brothers were Germans themselves, what if the folklore they collected and published back in the 19th century were, in fact, real life stories of people? What if the old lady sitting by herself is the Evil Queen in 'Snow White'? She has indeed grown old and is no longer the fairest of 'em all.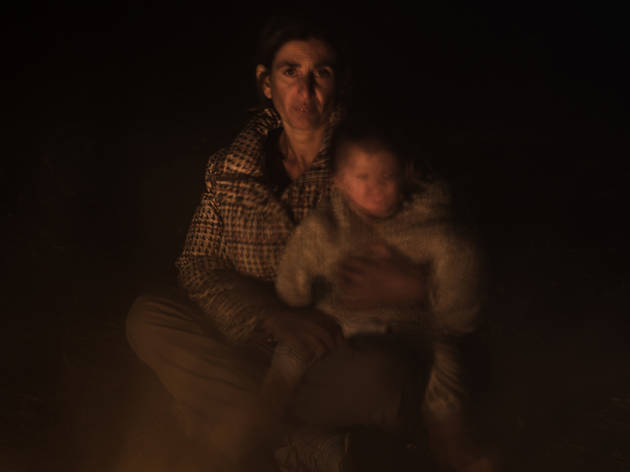 What other jurors said: Cheryl J Hoffmann (Juror)
Global-citizen photographer, and mentor at Exposure + Photo Mentor Program

This is one image (titled 'Seve with her son Pasha. Syrians refugees going to Germany') that didn't make the finalists despite my urging. It's a grainy, under exposed portrait of a refugee mother, alone, in the dark of night, sitting ever so still and staring into the camera. A small child has become a blur in her arms. There is such an intense stillness in the moment that I held my breath. The idea of distance is imbued in the image, from the sense of separation of place and of lost identity, to the obvious, emotionally-charged space between the photographer and the woman. Congratulations to Carlos Folgoso Sueiro for submitting such a beautiful image.