Acts to check out at Rainforest World Music Festival 2015
We pick five acts you shouldn't miss at the annual world music festival
One of the most unique festivals in the region, this is your chance to experience three days of world music in the middle of a jungle. Here are a few acts to look forward to at the Rainforest World Music Festival (happening from Aug 7-9) this year.
1
Culture Shot aka La La Li La Tam Pong, Penang
With a name that takes from a children's game, this Penang band sure is playful in their approach to music. Old Hokkien songs are given a remake using a combination of instruments from different cultures: sounds of Chinese erhu, cymbals and lang tin tang (a banjo popular in the '50s and '60s) fuse with the melodic rhythms of Malay rebana, gong and gendang.
2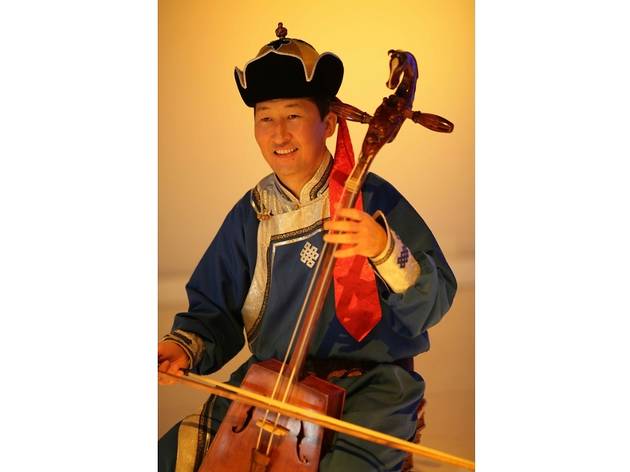 Enkh Jargal Dandarvaanchig, Mongolia
A master of Moorin Hoor (horsefiddle; an iconic Mongolian musical instrument), Enkh Jargal Dandarvaanchig, otherwise known as Epi, is an artist with diverse talents. And he's got his fingers in multiple music projects. Though rooted in Mongolian folk music, he also does jazz and Mongolian hip hop. So what can you expect at the festival? Traditional tunes of the steppes improvised through modern and Western music.
3
Korrontzi, Spain
Trikitixa (a two-row diatonic button accordion) is the heart of this Basque folk band, who has a knack for merging traditional Basque rhythms with music from different cultures and countries. So don't be surprised if you hear flamenco mixed with fandango and even Portuguese fado.
4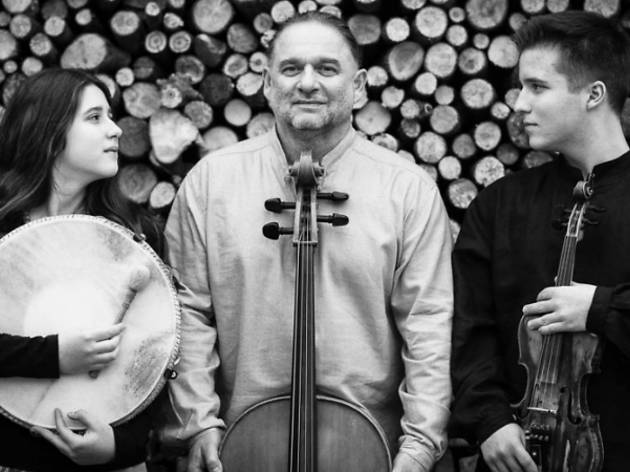 Kapela Maliszów, Poland
This family band, lead by multi-instrumentalist Jan Mailsz, is inspired by the traditional music of Beskid Niski and Pogórze (two distinct areas in Poland). Their brand of folk songs is played using a violin, a basolia (a cello-like folk instrument) and a drum, with lots of joy and freedom to improvise.
5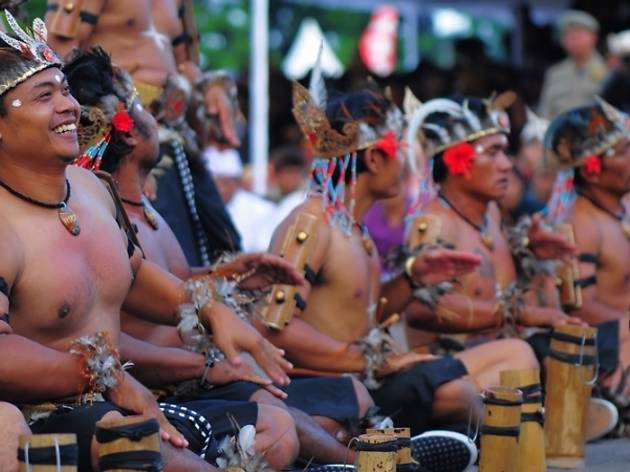 Kobagi Kecak, Indonesia
One of the more unique acts in the line-up, this Bali-based ensemble consists of 16 members from all walks of life – farmers, labourers, entrepreneurs and teachers. They focus on body percussion music, where they use their bodies as the primary instruments (accompanied by the stamping of bamboo tubes) to play Balinese music, including tembang, genjek and kecak. They are also masters of Balinese masked dance, puppetry and the processional ritual balaganjur – all of which are combined to create their signature performance style which they call Angga Suara Murti.

Rainforest World Music Festival 2015 happens at Sarawak Cultural Village Pantai Damai, Santubong, Kuching, Sarawak (082 423 600/rwmf.net). Aug 7-9. Adults pre-sale, one-day pass, RM110; three-day pass, RM300.