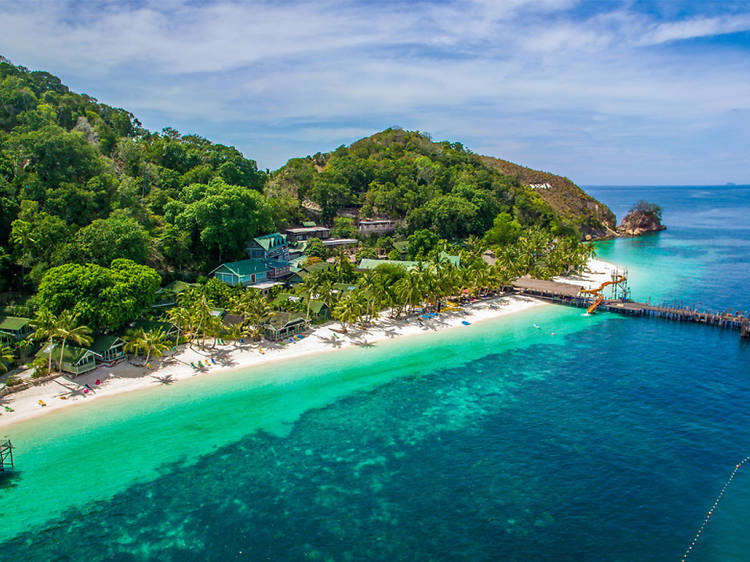 Rawa Island
Exclusivity is the name of the game on this privately-owned island in Johor located within the Sultan Iskandar Marine Park. Pristine waters contain a startling array of marine life and as there only two resorts on the island, you won't be sharing your dive spots with many people. Coral here is healthy due to the low numbers of visitors, so let's hope it remains this way.
How to get there
The two resorts – Alang's Rawa and the Rawa Island Resort – offer packages including boat transfers from Mersing. From Kuala Lumpur, you can take a bus or drive to Mersing. An alternative is to fly to Senai airport on Malaysia Airlines or AirAsia and take a taxi to Mersing which is approximately 95km away.
Top dive sites
Diving here is mainly done by shore entry and depth is dependent on which part of the beach you enter from. To start, there's a house reef on the west of the island which you will need three or four dives to finish exploring. The maximum depth of 12m is great for beginners, and even experienced divers will find this a nice, relaxing experience. Around the jetty, you'll find schools of batfish and saltwater perch. One of the dive sites is called Dragon Rock, named after the profusion of purple nudibranchs and harlequin sweetlips – a reef fish commonly found in warm waters.