Best things to do in Melaka
Set forth to reclaim the spry old spirit of the UNESCO world heritage site with these attractions in Melaka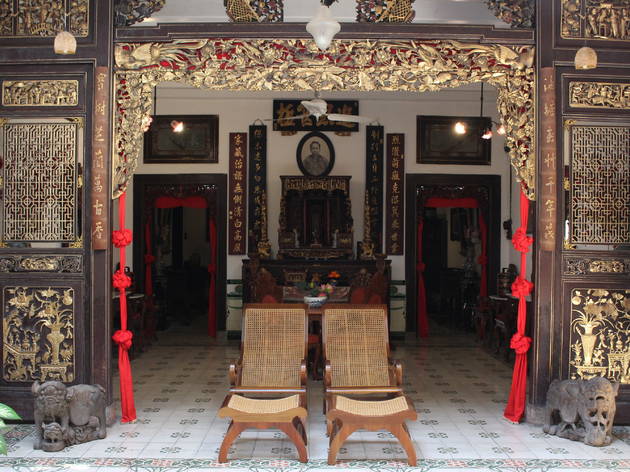 There's only so many times you can visit A'Famosa or the Stadthuys after the initial thrill of seeing those historical structures in Melaka. Give the obvious destinations a miss and learn top spinning from a gasing expert, view treasured Peranakan jewellery, read a vintage comic during an ear-cleaning session, wander through forgotten streets and more with our guide to the best things to do in Melaka.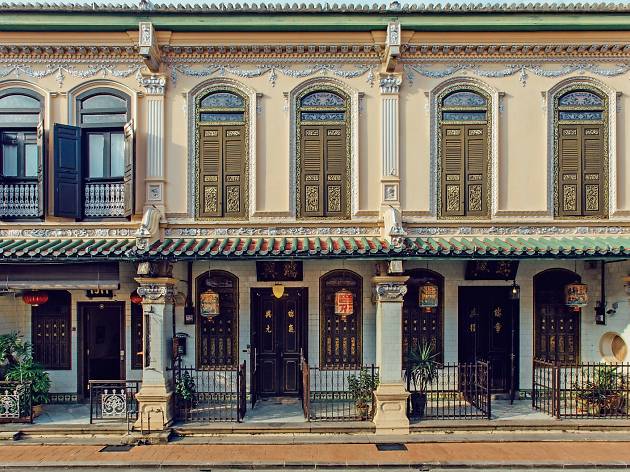 Photo: Baba & Nyonya Heritage Museum
Learn more about Peranakan culture
Take the high road to be highbrow – more specifically, take Jalan Tun Tan Cheng Lock. One of the oldest streets in Melaka, Jalan Tun Tan Cheng Lock was home to well-heeled Straits-born Chinese merchants in the mid-19th century – and many of these houses have been fully restored to their former glory.

For one, Baba & Nyonya Heritage Museum (48 Jalan Tun Tan Cheng Lock. 06 283 1273), a private museum operated by Peranakans – the Baba Chan family – is crammed full of chandeliers imported from Victorian England and carved lacquer screens.



Straits Chinese Jewellery Museum

Housed in a heritage building down the lane, Straits Chinese Jewellery Museum (108 Jalan Tun Tan Cheng Lock) holds a great collection of timeless, treasured Peranakan jewellery – which in itself is an insight into the halcyon days at the height of Peranakan wealth.

In stark contrast is Badan Warisan Malaysia's conservation project 8 Heeren Street (8 Jalan Tun Tan Cheng Lock. 06 281 1507), a fine example of early Dutch-era, modest two-storey shophouses built in the mid- 1700s, which acted as shop, residence and stable at the same time.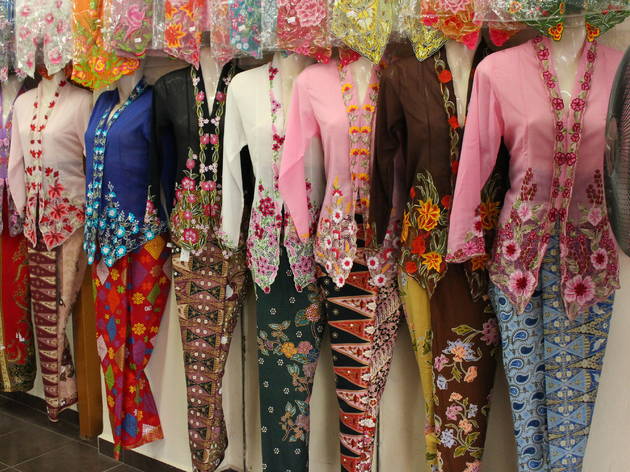 Photo: Joyce Koh
Sixty 3 Heritage
(
63 Jalan Tun Tan Cheng Lock and various outlets around Melaka. 06 282 3315
) sells a strong selection of Nyonya kebaya, many of them handcrafted and of high quality. A kebaya top and kain set can cost RM200 and upwards. That aside, the store also peddles Peranakan accessories, so go the whole hog with
cucuk sanggul
,
kerongsang
and
kasut manek
.
Photo: Joyce Koh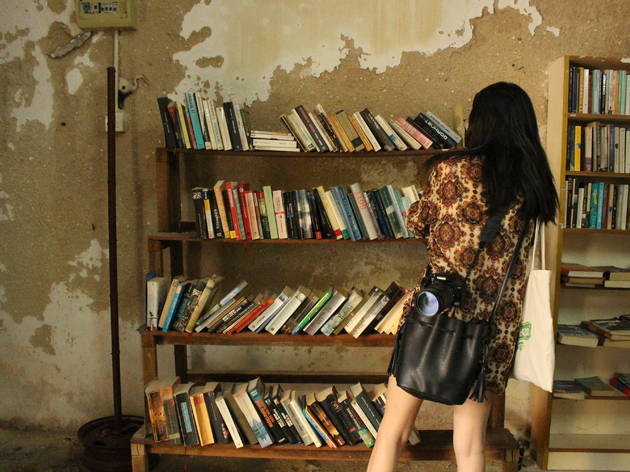 Photo: Joyce Koh
The thrill is in the chase. The store, owned by Melakan artiste and poet Soon, is located along Jalan Kampung Pantai (look for Rooftop Guest House); it lures nervous newcomers in by way of a small signboard that says 'Secondhand Books' and a smattering of cat collages pasted all over the storefront. It soon seduces with its selections; though modest, the walls are lined with literary curiosities the likes of Bukowski, Dostoevsky and George Sand, and a boxful of vintage comics.



Photo: Joyce Koh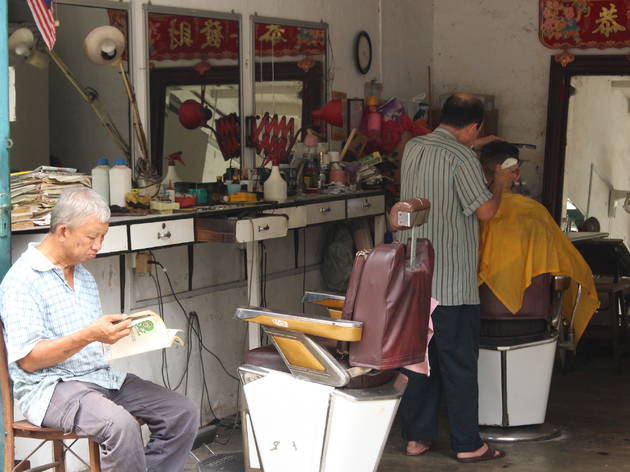 Photo: Joyce Koh
Wax lyrical on the art of ear-cleaning
Take a stroll along the quiet old lane and check in at traditional barbershop Lao Di Fang (Jalan Jawa) – open since the 1950s – for an old-fashioned straight-edge shave or an ear-cleaning session. While waiting, pick up a vintage comic or two.



Photo: Joyce Koh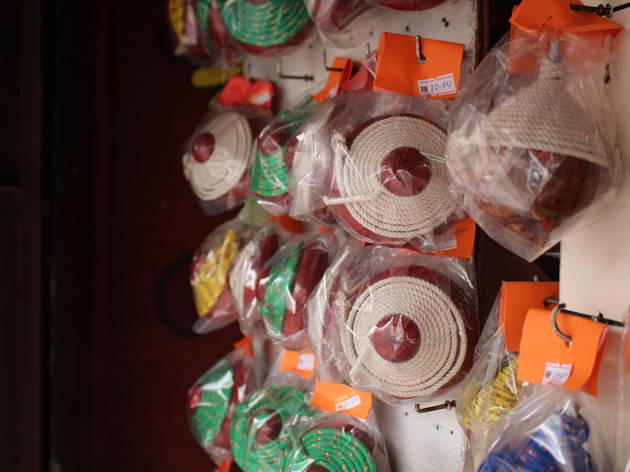 Photo: Joyce Koh
Head to Jonker Walk for a quick gasing lesson at the Top Spinning Academy (79 Jalan Tokong), which is only open for a couple of hours daily. Gasing extraordinaire Simpson Wong demonstrates the basics of the game (accurate wrist angles, string rolling techniques), with a few gasing tricks and stunts thrown in.



Photo: Joyce Koh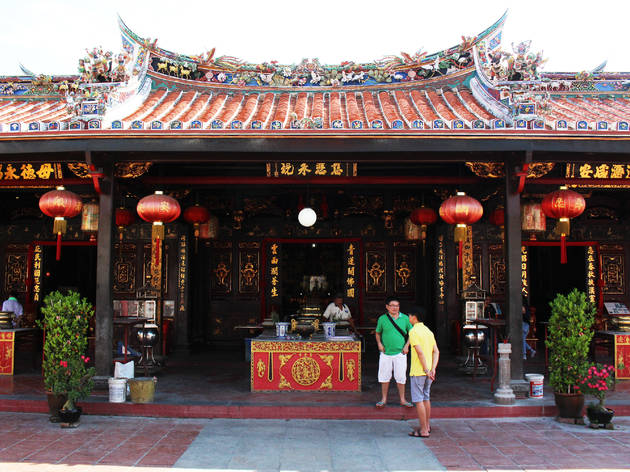 Photo: Joyce Koh
Walk reverently along Jalan Tokong
Melaka's multi-racial, multi-religious communities come together at Jalan Tokong. There, clustered closely along the short stretch of street, sit houses of worship for the capital's three major faiths.

Built in the 1600s by Chinese kapitans, Cheng Hoon Teng (25 Jalan Tokong. 06 282 9343) is Malaysia's oldest operating Chinese temple. Nearby, Kampung Kling Mosque (Jalan Tokong. 06 282 6526) dates back to 1784, but the 19th-century rebuild that still stands today is an exquisite example of East-meets-West designs; think Corinthian columns, Dutch and English tiles, and a pagoda-like minaret.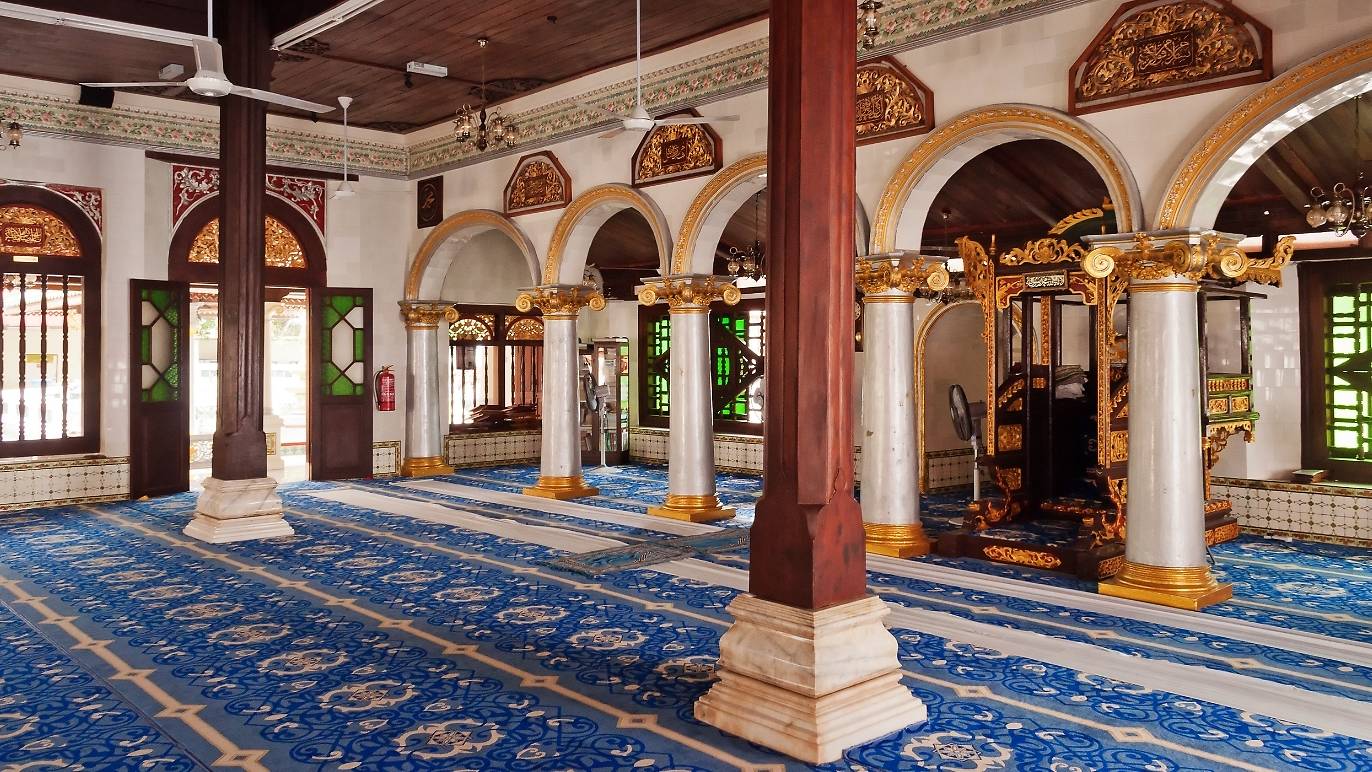 Kampung Kling Mosque

Next door is Sri Poyyatha Vinayaga Moorthy Temple (5-11 Jalan Tokong. 06 281 0693), the oldest Hindu temple in the country and one of the few existing Chitty or Indian Peranakan temples in Malaysia.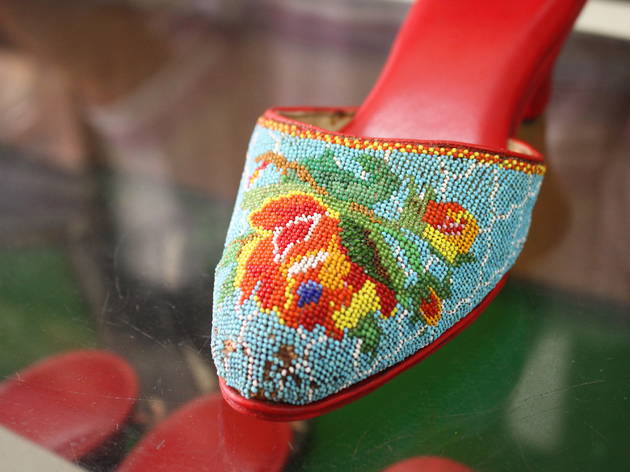 Photo: Joyce Koh
Step into delicate beaded slippers
The Peranakan beaded slippers at Wah Aik Shoemaker (56 Jalan Tokong. 06 284 9726) are Melaka's finest, more than meriting its price tag of RM300 and above. A living retail museum of shoes for bound feet and beaded shoes, the store has been in the family for three generations. Today, Raymond Yeo continues the shoemaking tradition his grandfather began more than a century ago.
The forgotten streets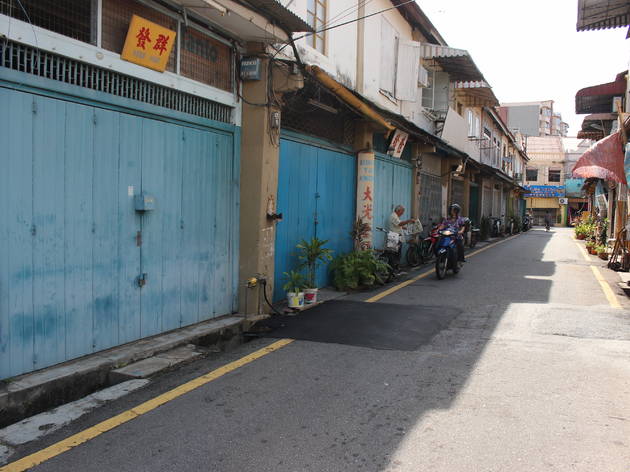 Photo: Joyce Koh
Jalan Jawa is quiet now – more so in the evenings – but in its heyday, during the early 20th century, it was Melaka's entertainment centre. Around the corner from Sin Hiap Hin was a Chinese theatre, gambling joints and opium dens. Today, a traditional barbershop still stands.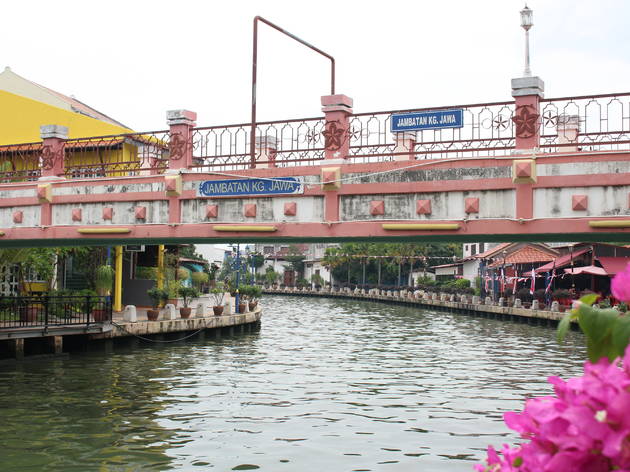 Photo: Joyce Koh
An alleyway of pre-World War architecture, Lorong Jambatan – nicknamed Guimenguan or 'Gate to Hell' – is an excellent symbol of the migration of the Chinese to Malaya. It's still lined by some of the country's earliest Chinese shophouses, characterised by wooden shutters and staircases, but now with the addition of Alley No. 5 café and a guesthouse.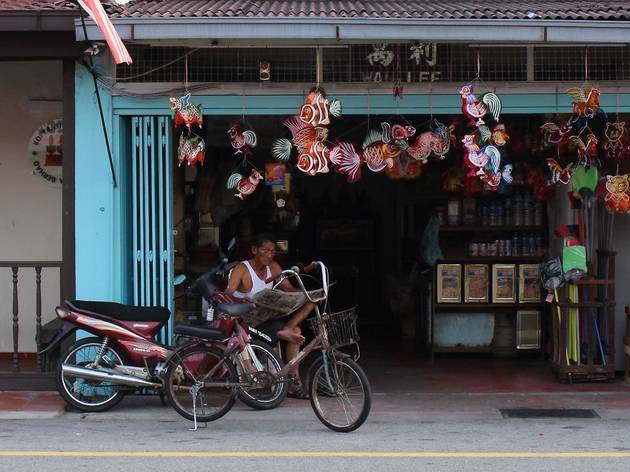 Photo: Joyce Koh
Jalan Tengkera derives its name not from monkey business, but from the Spanish word 'tranquera', meaning 'gate'. A battleground between the European colonists, Malays and Javanese during the 16th to 18th century, Jalan Tengkera today is known for authentic Peranakan fare; think 486 Baba Low (the OG to KL's Baba Low's 486) and Nyonya kuih at Baba Charlie.
Where to eat in Melaka
Rickety rickshaws and tourist traps are all fun and games during your first visit to Melaka, but you'll be looking for the real deal soon enough. Skip the first-timers' attractions with our guide to the best cafés, restaurants and bars in Melaka.