Best things to do in Perth, Australia
With sunny days all year, a vibrant dining scene and one of the largest inner city parks in the world, we find out what makes Perth tick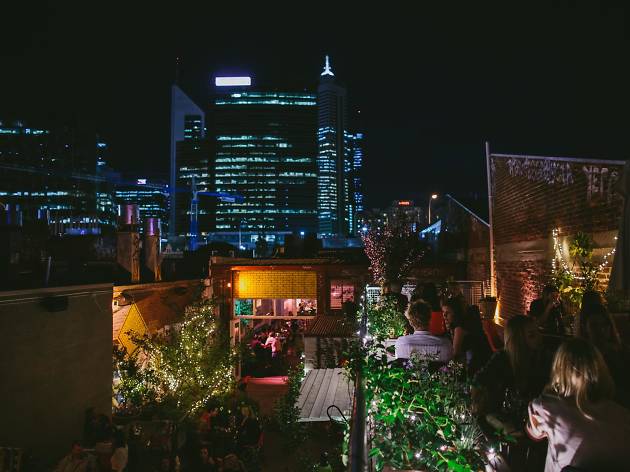 While Perth isn't exactly a sprawling urban city centre like Sydney or Melbourne, the city does have its own charm. Perth is a great destination to experience the whole of Australia in a nutshell – the skyscrapers in the Central Business District (CBD) provide a big city vibe, while the beautiful Swan River and pristine surrounding beaches offer a glimpse of the natural beauty that Australia is often associated with. And that's not to mention Perth's own identifiers as well, like their vibrant indigenous art scene.
Where to stay



Photo: Aloft Perth
You can't go wrong with Aloft Perth (27 Rowe Avenue. +618 6147 2468). This relatively new hotel with 224 guestrooms captures the best of both worlds by combining the functionality of a business stay with the relaxed charm of a boutique hotel – from high-speed internet and meeting rooms equipped with the latest technology to bright open spaces and plenty of natural light (which give the hotel a very laidback atmosphere), you can find everything you'd need or want for a comfortable stay here. The walls are decorated with art that's specially commissioned from West Australian artists, adding a bit of local identity to the space.
The hotel also features a swimming pool and a 24-hour gym with state-of-the-art equipment. And while staying here, we recommend dining at Springs Kitchen, the hotel's in-house restaurant that takes full advantage of Perth's fresh produce and utilising them in their modern Australian dishes.
One of the best things about Aloft Perth is its location. Situated in The Springs just by the beautiful Swan River, the hotel is only ten minutes away from the airport and five kilometres east of the CBD.
What to eat and drink



Photo: Odyssea
There are two things Perth is best known for: a blanket of clear blue sky over the city and the sun's presence all year round (there's a reason Perth is known as 'Australia's sunniest city'). There's no better way to enjoy both than with a meal by the beach. At Oddyssea (187 Challenger Parade. +618 9385 7979), you get to enjoy the best of Western Australian cuisine with a side of Western Australian coastline. Make sure you get seats on their deck – the spectacular unobstructed view of the sunset goes very well with a perfectly done steak and a delicious cocktail.
If you're looking for something a bit more casual, head to Toastface Grillah (Wellington Street & Barrack Street. +614 0911 5909) at the CBD. Named after iconic rapper Ghostface Killah, Toastface Grillah has made waves in the local food scene with their unique take on grilled cheese sandwiches.

Photo: The Bird
When night falls, head to Northbridge where Perth's nightlife scene thrives; there are so many bars to choose from. Among our favourites are The Standard (28 Roe Street. +618 9228 1331) for fancy cocktails with a view overlooking Perth's city centre, and The Bird (181 William Street) for live music and a peek into the city's underground music scene.
What to do



Kings Park and Botanic Garden
The first thing on your list should definitely be Kings Park and Botanic Garden (Fraser Avenue. +618 9480 3600). Kings Park is one of the largest inner city parks in the world and boasts a breathtaking panoramic view of the Perth skyline and Swan River. It's a huge 400-hectare green space filled with walking trails, kids play areas and more. Spend some time on a free guided walk, or pack a picnic basket and let the kids roll around on the clean grass.



Photo: Art Gallery of Western Australia
If you're interested to learn more about the Western Australian art scene, look no further than the Art Gallery of Western Australia (Perth Cultural Centre. +618 9492 6622). Their exhibitions are often eclectic, ranging from classics such as Rodin and Monet to Islamic art and Indian contemporary art. The art gallery also features a permanent Indigenous gallery highlighting artworks by indigenous artists.