Best weekend getaways: Three-day trips
Looking for a short break? Here are five three-day trips that pack in everything from nature and adventure to food, shopping and a bit of resort stays.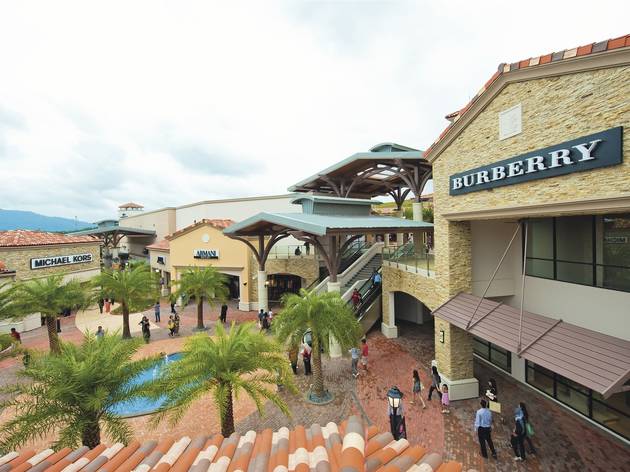 Get more bang for your ringgit at the discounted designer boutiques in Johor Bahru (Johor)
Plan a road trip down to Johor for a day combing the racks at Johor Premium Outlets (pictured above). The stores here are filled with past season stock and seconds, with big names like Coach, Oroton, Burberry, Nike and even discounted underwear at La Senza.
Spend the night at quirky boutique rest stop J Hotel (we like the look of the Design Deck Room), and then hit main thoroughfare Jalan Dhoby the next day. You can even get your hair styled and your makeup done while you rest from all the shopping. Then head downstairs to offbeat cafe Roost Juice + Bar for a drink in a bucket. Further down the street is The Labels, a streetwear store that stocks primarily Indonesian brands and plenty of snapbacks.
The Labels 21 Jalan Dhoby (010 823 7692/fb.com/thelabelsclothing). Tue-Sun, 3pm-1am.
J Hotel 89 Jalan Sutera Tanjung 8/3, Taman Sutera Utama (07 557 7700/jhotel.my).
Roost Juice + Bar 9 Jalan Dhoby. Mon-Sat, 12noon-4pm, 6pm-12midnight; Sun, 6pm-12midnight.
Johor Premium Outlet Jalan Premium Outlets, Indahpura, Kulaijaya (07 661 8888/premiumoutlets.com.my). Daily, 10am-10pm.
*****
Go on a river safari in Sukau (Sabah)
The rainforest of Sukau along the Kinabatangan River (Malaysia's second longest, if you didn't know) is a gem for elusive wildlife and long, muddy waters. Perched on the bank of the river is Sukau Rainforest Lodge, an ecolodge that thrives on green policies such as minimal electricity and lighting, rainwater harvesting and solar heating. The lodge is built with local hardwood including Belian, a Borneo-specific species of timber.
Borneo pygmy elephants and bearded pigs are commonplace at the river basin, along with uncommon birdlife like crested serpent eagles, maroon woodpeckers and long-tailed parakeets. The proboscis monkey, a reddish long-nosed species endemic to Borneo, is regularly sighted during the hotel's break-of-dawn and late afternoon river cruises.
At the end of the day, sit down to a foot spa treatment in a dewy rainforest ambience or stroll along the Hornbill Boardwalk with a pair of binoculars to spot swinging orangutans. A single paved road and a couple of convenient stores are the most you'll get in the vicinity, so stock up on snacks, drinks and basic medication in Sandakan, about 97km away.

Sukau Rainforest Lodge, Kinabatangan District, Sabah (088 438 300/sukau.com).
*****
Escape to a luxurious retreat in Santubong (Sarawak)
Located at the northwest coast of Borneo, Santubong is a peaceful town of mountainous views and seaside chills. Amidst a scattering of luxury resorts is Cove 55, an expansive quasi-Hamptons villa that sits grandly by the beach. Do absolutely nothing in one of the yard's many outdoor daybeds, unwind by the pool with a cocktail, or throw on a DVD from the villa's selection.
If you insist on exploring, Mount Santubong is a five-minute drive away for a good hike, or binge on local seafood at Santubong Fishing Village. An hour's drive from Kuching is the thrilling kayaking tours, which takes place within the tropical rainforest.
Alternatively, Satang Island is a 30-minute speedboat ride away, an untouched crystal-watered island where Irrawaddy dolphins are sometimes sighted. Marine turtle conservation is active here, as the island is home to a large number of Sarawak's turtle hatchings. Day tours are provided by Borneo Travel Network, and options include bringing you down on a river wildlife cruise or mangrove and dolphin watching tour. Also nearby is Tukong Ara Island, where rare species of terns regularly roam.
Cove 55 (082 846 068/cove55.com).
*****
Surf the waves of Kampung Juara Beach (Pulau Tioman)
On the east of Tioman's sprawling islands is the quaint beach town of Kampung Juara. Stay in 1511 Coconut Grove, a comfortable attap roofed-chalet overlooking the open sea. From November to March, this side of the island is hit with strong winds, making it a great stop for windsurfing, and surfboards can be rented on site.
While days may be rainy and there won't be much to do outdoors, the hideaway beach is still quietly lovely and idyllic. Snorkelling, scuba diving, island hopping and kayaking services can also be organised by the chalet but are best to tackle in mid-year months. Another must-visit is Juara Waterfall in the jungle, accessible by steep footpaths (make sure to dip into the many mountain pools along the way) and offering a rewarding view from the top.
1511 Coconut Grove (tioman.org/1511-coconut-grove).
*****
Sleep in a luxury longhouse in Batang Ai (Sarawak)
If you want to sleep in a longhouse, do it in style at Batang Ai. At the perimeter of Sarawak's lush rainforests and at the shore of Batang Ai Lake is the isolated Aiman Batang Ai, which is surrounded by an untamed area that provides for an incessant buzzing of insects and rummaging of tree squirrels.
For a closer inspection of the treetops, go along the suspended canopy walk. Days at the longhouse won't go wasted as the resort's resident naturalist will take you on a jungle trail where barking deer footprints and wild 'medicinal' banana trees are widespread. You can also visit nearby longhouses occupied by Ibans, where you might be greeted with a drink of tuak or local rice wine. To wind down, picnic at the waterfall, fish at the riverside jetty, or wake early for a stunning sunrise.
Aiman Batang Ai (aimanbatangai.com).