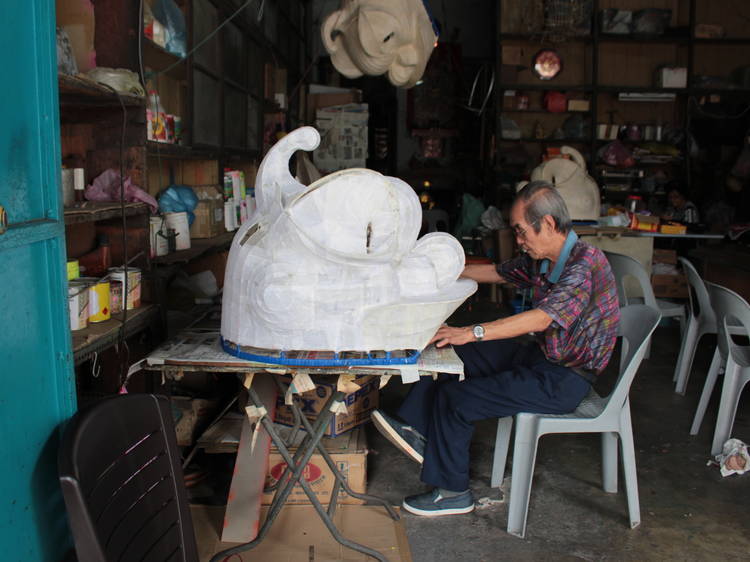 Photo: Joyce Koh
The hardware shop Seng Huat & Co on Jalan Bandar Timah has them all – rooster motif bowls, cotton coffee socks, soft-boiled egg makers – and the owner still uses an abacus to tot up your purchases. For more vintage household goods, check out the hardware shops on Jalan Pasar, where overflowing displays of tin mugs sit side by side with intricate wooden kuih moulds. If you're in luck, Tin Teck may be open and you can spot traditional lion dance craftsman Mr Tan Khar Mee at work creating lion heads from paper and rattan.

Seng Huat & Co 22 Jalan Bandar Timah (05 254 2836). Mon-Sat, 7am-5pm; Sun, 8am-12noon.
Tin Teck 4 Tingkat Pasar (05 255 8511).