Guide to Ipoh
There's so much more to Ipoh than just cave temples, silky smooth sar hor fun and a burgeoning café scene. Here are the best kopitiams, restaurants and things to do in this sleepy town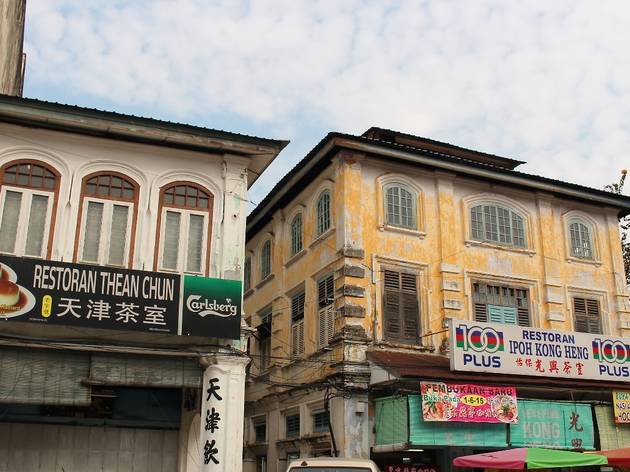 1/11
Photo: Joyce Koh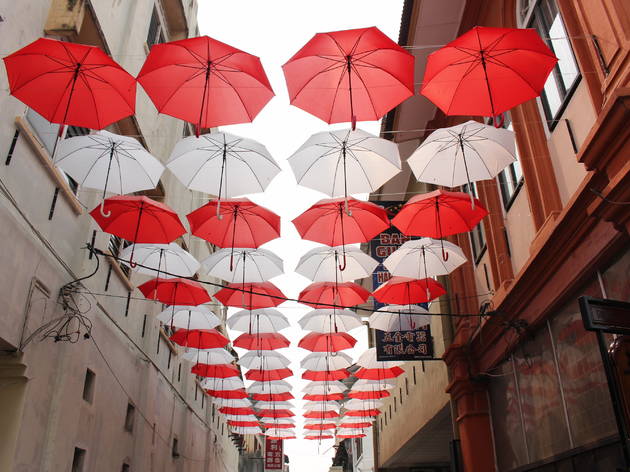 2/11
Photo: Joyce Koh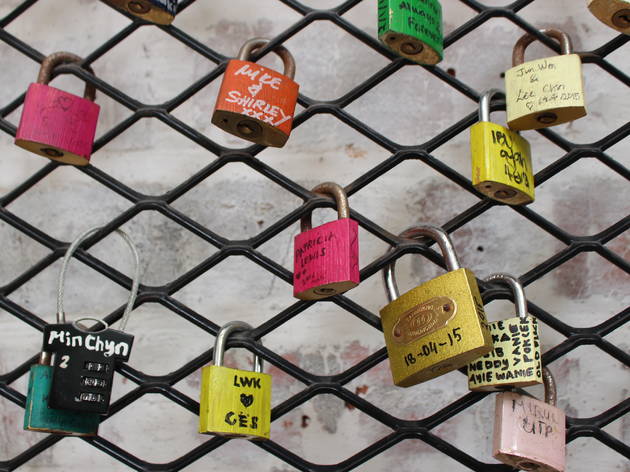 3/11
Photo: Joyce Koh
Padlocks on the Pont des Arts may be no more, but you can get your Paris moment in Ipoh by buying a Selalu Lock for charity at Bits & Bobs.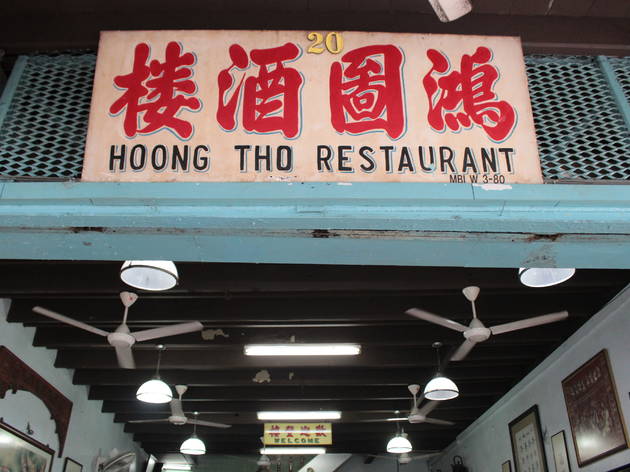 4/11
Photo: Joyce Koh
Buy cempedak cakes at Hoong Tho restaurant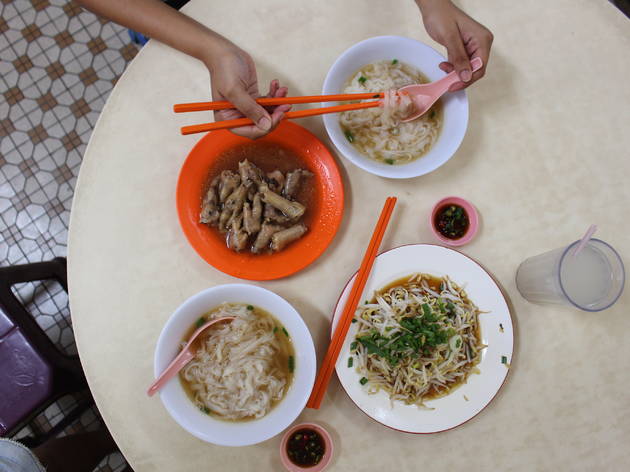 5/11
Photo: Joyce Koh
Braised chicken feet at Cowan Street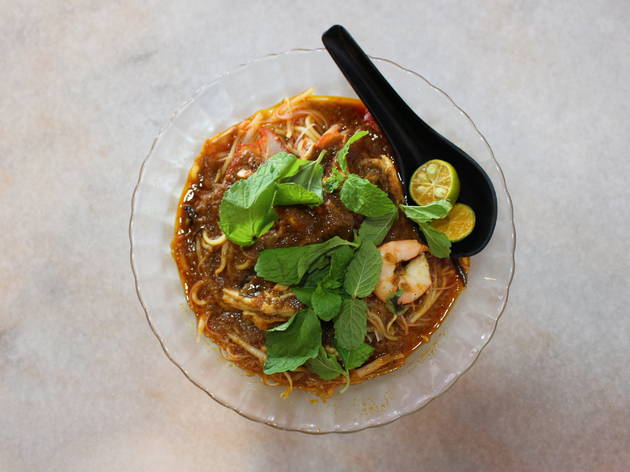 6/11
Photo: Joyce Koh
Dry curry mee at Nam Chau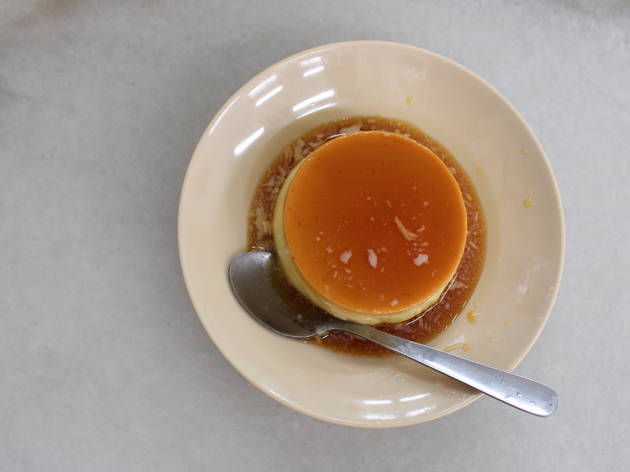 7/11
Photo: Joyce Koh
Caramel custard at Restaurant 26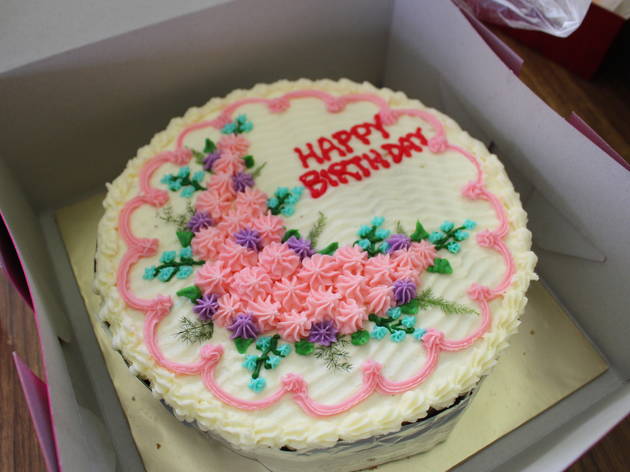 8/11
Photo: Joyce Koh
Butter cake from Nancy Cakes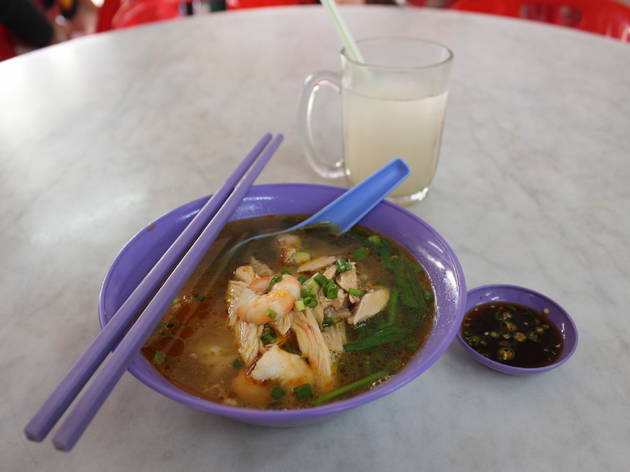 9/11
Photo: Joyce Koh
Sar hor fun from Loke Wooi Kee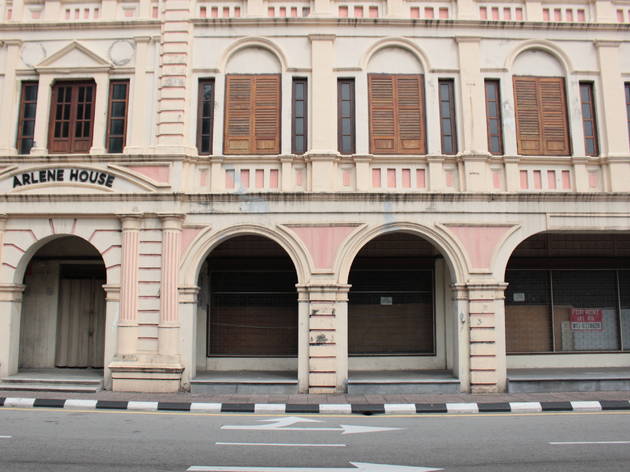 10/11
Photo: Joyce Koh
11/11
Photo: Joyce Koh
Register for a heritage tour at Han Chin Villa
Start your Ipoh food trail at the beginning of Jalan Bandar Timah, where kopitiam institution Nam Heong is located, the origins of the much-lauded Ipoh old town white coffee. Nam Heong makes tiny delicate egg tarts (on weekends only), pretty good Ipoh-style chee cheong fun with green chillies, and an intense white coffee brew. This also means the crowd can get overwhelming. If the queue gets too much (we've been relegated to alley seating more than once; and that's considered lucky), head to the lesser-known Tong Kee, where tables of well-dressed retirees slurp on homemade yong tau fu (better known as 'yong liu' in Ipoh) served with noodles. Order a bittersweet herbal tea egg on the side – another option is to have just the popular tong sui without hard-boiled egg.

Among Jalan Bandar Timah's various kopitiams, the nondescript Nam Chau is a local favourite for dry curry mee, served with plenty of prawns, shredded chicken and, as a final flourish, a generous topping of mint leaves. The white coffee is a pleasant surprise too – it's thick, creamy and delivers an excellent caffeine jolt. A bit further down the street are Thean Chun and Kong Heng, neighbouring eateries best known for their silky caramel custard, pork satay and sar hor fun (kuey teow noodles with steamed kampung chicken). Be warned that a crowd materialises just as soon as these shops open for business.

For lunch, take a short drive over Kinta River to Loke Wooi Kee for its sar hor fun. The sweet broth which combines shrimp and chicken (a Fujian concoction) makes it the perfect comfort food. For drinks, order childhood favourite 7-Up floaties (7-Up served with pink syrup and a scoop of vanilla ice cream).




Once all that street food settles, it's time to start thinking about what to have for tea. Funny Mountain Tau Fu Fah on Jalan Theatre bears the distinction of being unbelievably smooth and expensive, as well as the status of the only drive-through tau fu fah place in town (if not Malaysia). However, Ding Feng tau fu fah stall in Panglima Lane back in the old town area serves an interesting Teochew version with five layers of alternating bean curd, raw sugar and homemade ginger syrup for a beautifully textured effect. In case Thean Chun is not open for the day, get your caramel custard fix at Restaurant 26 on Jalan Panglima, whose version is made with steamed eggs, sugar, caramel and honey for a delicate sweet note. If you prefer teatime to include something deep fried, Happy Yao Char Kuey at halal hawker institution Restoran New Hollywood at Canning Garden sells addictively crunchy kuih bakul, banana fritters and Chinese crullers.

In between street food stops, stock up on Seng Kee's heong peah at Lorong Gunung Rapat for the neighbours and colleagues. These little malted sugar puffs are made the traditional way in coconut-fired tandoori-style ovens; hence the lopsided shape of the biscuits. Seng Kee's smoky coconut fragrance trumps any oven-baked versions in town. For a buttery treat, it doesn't have to be a special occasion to justify a cake from Nancy Cakes. Nancy has been selling old-fashioned butter cakes out of her kitchen for more than 40 years, and the 81-year-old lady is still going strong. Assisted by her daughters Kathy and Angela, Nancy churns out these beautiful creations daily, where a 1kg cake uses 300 grams of Anchor butter. The cakes are usually available through bookings only, but you may try your luck and head to their house for a whiff of buttery goodness.

If your sweet tooth is yet to be satiated, Chinese restaurant Hoong Tho on Jalan Bandar Timah makes cempedak cakes that sell out really quickly, so it's best to be there before lunch. The loaves of cakes have a nicely browned crust and are soft, moist and generously embedded with chunks of cempedak. Like banana bread, but infused with a light cempedak fragrance.




When dinner time rolls around, make some space for Ipoh's most famous dish – the steamed chicken with taugeh. Crunchy sprouts, a platter of smooth steamed chicken pieces and a bowl of noodles make a classic dinner for locals. Yes, there are more famous restaurants, but we say go to Cowan Street instead. Apart from expertly steamed chicken (smooth, no raw bits, doused with a splash of umami-packed soy sauce), Cowan Street is also noted for their braised chicken feet, collagen-rich versions that are braised to the point of being fall-off-the-bone tender. Warning: Operation hours are odd, so call ahead to check if they're open.

If chicken is not your beef, try Cheong Kee's beef noodles at Tong Sui Kai (which literally means 'Dessert Street') instead. A popular supper spot, the kangkung squid rojak, beef noodles and desserts (we had red bean soup with orange peel) have earned rave reviews from the locals. However, judging by the other tables, the photogenic shaved ice with fruit toppings seems to be an equally popular option.

Ipoh after dark slows down to a quieter pace. There's not much by way of bars and clubs, but for a nightcap, do it Ipoh-style with a glass (or two) of snow beer at Sun Yoon Wah. When poured into frozen mugs, the beer turns into foamy beer slush, perfect for a chill night in this small town.

Nam Heong 2 Jalan Bandar Timah. Daily, 6am-9pm.
Tong Kee 35 Jalan Bandar Timah. Daily, 5am-2pm.
Nam Chau 54 Jalan Bandar Timah. Mon-Tue & Thu- Sun, 7.30am-3.30pm.
Thean Chun 73 Jalan Bandar Timah (05 255 3076). Mon-Tue & Thu-Sun, 9.30am-2pm.
Kong Heng 75 Jalan Bandar Timah (017 536 1183). Mon-Tue & Thu-Sun, 9.30am-2pm.
Loke Wooi Kee 28 Jalan Mustapha Al-Bakri (05 321 1522/012 505 2366). Daily, 9.30am-4.30pm.
Funny Mountain Tau Fu Fah 49 Jalan Theatre. Daily, 10am until sold out.
Ding Feng Tau Fu Fah 8 Lorong Panglima (016 464 5208). Daily, 9.30am-4pm.
Restaurant 26 26 Jalan Panglima (012 518 8803). Daily, 9am-2pm.
Restoran New Hollywood Jalan Lee Kwee Foh, Canning Garden (012 510 9971). Tue-Sun, 10am-4pm.
Seng Kee 177 Lorong Gunung Rapat 3 (05 312 0972). Mon-Sat, 10am-6pm.
Nancy Cakes 23 Lebuh Lasam (05 254 4384). Prior reservation is required. Daily, 7am-5pm.
Hoong Tho 20 Jalan Bandar Timah (05 254 9673). Mon & Wed-Sun, 10am-9.30pm.
Cowan Street Chicken Rice 44 Jalan Raja Ekram (012 520 3322). Wed-Sun, 6.30pm until sold out.
Tong Sui Kai 21 Jalan Sultan Ekram. Daily, 6pm-2am.
Sun Yoon Wah 29 Lorong Panglima (012 512 9980/05 253 9980). Daily, 3.30pm-3am.