Guide to Manila
Perhaps Asia's most underrated city, Manila is full of culture and hip local hangouts. Jenette del Mundo explains why you should give it a try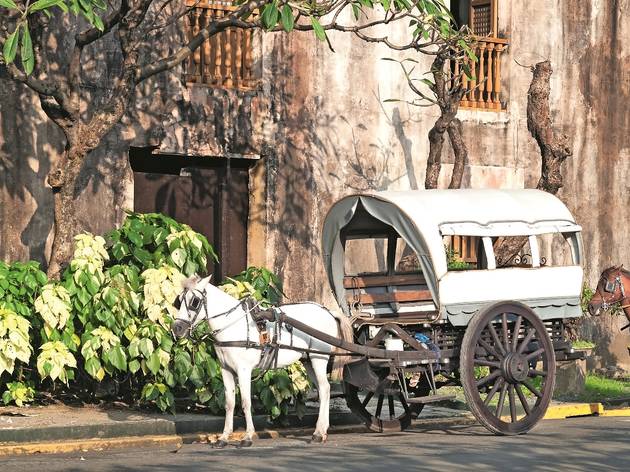 The capital of the Philippines is sadly misunderstood. Often a mere transit point on the way to the lush islands of the south, Manila is perceived to have little to offer the casual weekend traveller. As those who have made their way out of the airport will tell you, the first few minutes are a shock to the senses. Crazy hot weather, appalling traffic conditions and widespread poverty. Beyond this, however, Manila shows another side. Gleaming skyscrapers, mega-sized shopping malls, a buzzing indie music scene, café culture, sleek bars, fabulous food and some of the friendliest people you'll ever meet.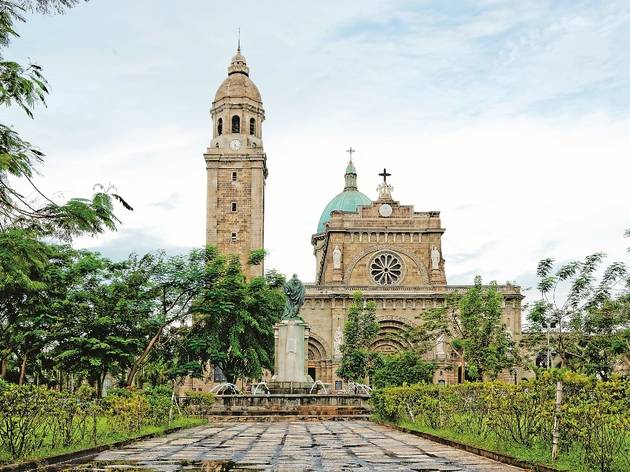 Arts and culture
Conducted by well-known political activist and artist, Carlos Celdran, the 'Walk This Way' Intramuros tour is a three-hour no-holds-barred walking tour of Philippine history. The walled streets of Intramuros take you back to the Spanish era, when the Philippines was under long-term colonial rule from 1556 to 1898, and Celdran has some choice words about this period. The tour progresses through to the American colonial times of the early 20th century, when Manila was at the height of its glory days, when its German-made trams and buildings were constructed in art deco style, and ends with a refreshing cooler.

The Filipinos' love for music is world-renowned, and gave way to such musical legends like Lea Salonga from the West End hit Miss Saigon. The frontman of the American rock group Journey, Arnel Pineda is, believe it or not, a Filipino too. The Cultural Center of the Philippines, the Philippine Educational Theater Association andthe University of the Philippines in Quezon City all present stage plays and musicals, with regular screenings of indie and artistic films taking place as well.Resorts World Manila also runs a schedule of live band shows, acrobatic performances and children's shows to cater for the whole family throughout the year.

Art fans should seek out the Ayala Museum (open Tue-Sun, advance booking recommended) in Makati Central Business District. Updated often, the exhibition features talented local artists from across different genres of painting, drawing, photography and various installations. Indigenous art takes centre stage along with modern works and permanent displays of contemporary art. Among the highlights is the Philippine Diorama Experience, a visual narration of Filipino milestones reflected through 60 handcrafted dioramas (3D models).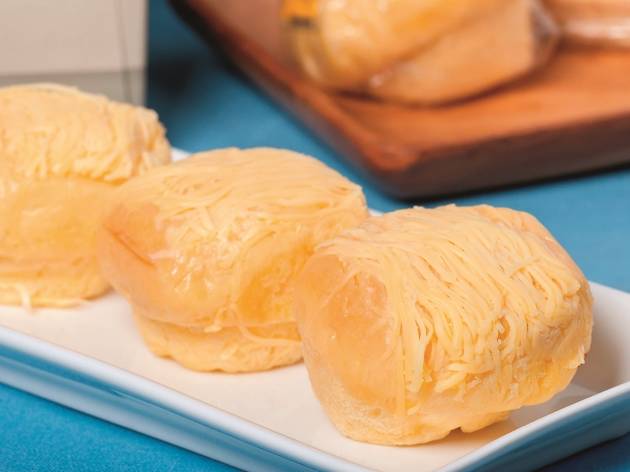 Local delicacies
Filipino food is not spicy, yet it is complex. It's tasty, yet simple at the same time. It also makes use of pork and oil – lots of oil. Lechon (suckling pig), barbecue pork skewers and chicaron (crispy pork rind) are all staples. Celebrity chef Anthony Bourdain was quoted as saying Manila has some of the best roast pork he has eaten anywhere.

The Spanish influence mixed with Chinese, Malay, Indonesian and American gave birth to a melting pot of cuisines in the Philippines, and it is continuously evolving. A classic dessert called halo-halo (mix-mix) is the perfect example of this – red beans, yam, bananas, jackfruit, leche flan (custard), ice cream, crushed ice and condensed milk are all mixed together for your indulgence. The humble ensaymada (cheese bread), a Spanish influenced dish, remains a top choice for a snack and is usually paired with hot Spanish cocoa or barako (local variety) coffee. Balut (boiled duck's embryo) is a step too far for many foreign travellers. It is thought to be a tonic especially for men and those with frail conditions and is eaten warm, with a pinch of salt.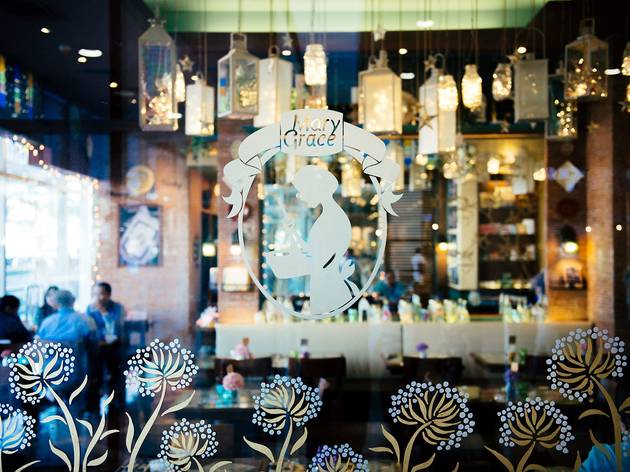 Places to eat
With the considerably low rents and cheap labour, good restaurants in Manila do stick around. For undeniably good ambience, Café Romulo stands out with its sleek black and white interior and heirloom dishes inspired by a family of politicians and diplomats. Set in elegant surroundings, reminiscent of a Filipino mansion, the dishes are consistently good quality and surprisingly affordable.

Mary Grace Café is a small restaurant chain, with each location a cosy space reminiscent of a quaint grandma's house in the country. Mary Grace whips up rich and delectable desserts. The top draw here is its ensaymada , which comes in different varieties and are paired with either hot cocoa or coffee. It also stocks savoury items if you're not in the mood for something sweet. Mercato Centrale in Bonifacio Global City is every foodie's dream. With several thousand square feet of tent stalls, Filipino street food comes alive alongside local artisanal bites and international food fare from Thailand, Vietnam, France, Morocco and more.
Shopping and spas
With the plush malls of SM and Ayala Malls spread across the city, there is no end to shopping opportunities. Local designers flourish in the city with contemporary designs that cater to every taste and budget. Wedding and cocktail dresses are popular with foreign shoppers for their design and affordable prices. Local handicrafts are plentiful from either of the malls but Kultura in SM stands out for its extensive range of wood and coconut by-products, which include placemats, chopping boards, lamp stands and much more.

On any given weekend, locals and expats alike flock to the flea markets within the Makati CBD for a dose of relaxed-style shopping. Both the Legazpi Sunday Market(Rufino St, Makati) and Salcedo Saturday Market (Jaime C, Velasquez Park, Salcedo Village, Makati) sell a wide array of local artisanal goods and organic produce.

Arguably, the perfect trip to Manila would include some all-out pampering with a day in the spa. Local spas and salons are scattered all over the city but a few stand out for their immaculate facilities, high-quality service and value for money. These include The Spa, which provides an extensive list of services, specialising in massages and foot treatments. Qi Wellness Spa in Makati CBD is a smaller venue but the two-hour body treatments, including a scrub and massage, are an absolute delight.

What Manila lacks in island scenery, it makes up for with its own arresting charm and upbeat personality. In the words of Carlos Celdran from his walking tour, at the end of the day, 'if you want to change the way Manila looks, you need to change the way you look at Manila'.