Guide to Sri Lanka
The tiny island nation has much more to offer than its capital of Colombo. See ancient temples and extraordinary wildlife in the country's incredible jungles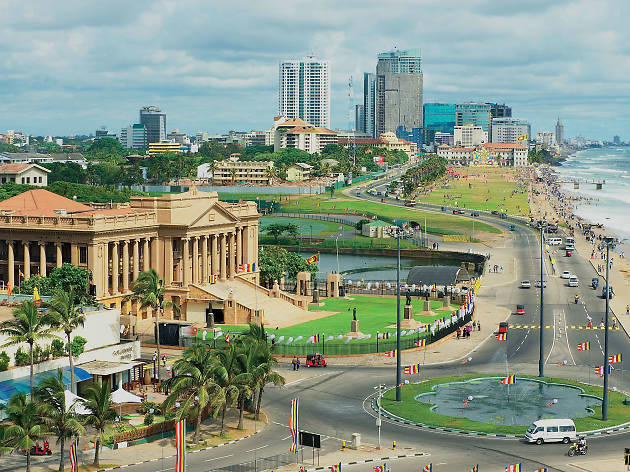 HOTTEST NEIGHBOURHOODS
Colombo
The hub of Sri Lanka, Colombo has everything that an itinerant traveller would need.

Kandy
A cultural hotspot, the town is renowned for the Kandy Esala Perahera and the Temple of the Tooth.

SHOP
House of Fashions
A one-stop shopping destination with a range of items sourced both locally and internationally for all your personal and household needs.
101 DS Senanayake Mawatha, Colombo 8 (+94 112 154 555/houseoffashions.lk).

Spa Ceylon
The place to purchase amazing Sri Lankan Ayurvedic products. The brand has its own spas to provide a rejuvenating experience.
Multiple locations (spaceylon.com).

Mlesna
A place to purchase some of the choicest Ceylon tea blends, ranging from English breakfast to good old plain tea.
Multiple locations (mlesnateas.com).



Ministry of Crab

EAT
Ministry of Crab
The Ministry of Crab is aptly named, as its policy is to serve the finest, export-quality crab only found in Sri Lanka. Following its opening in a restored old hospital building (now given over to restaurants and craft shops) in 2012, the restaurant rapidly became a trendsetter. This is the place to try delicious crab dishes – both international and local versions – with a great ambience.
Dutch Hospital Shopping Precinct, Colombo 1 (+94 112 342 722/ministryofcrab.com).

Upali's by Nawaloka
Upali's is a great place to try out local cuisine, where meals are served on banana leaves alongside curries and side dishes in clay pots. The Roast Paan with pol sambol is a dish worth seeking out.
65 CWW Kannangara Mawatha, Colombo 7 (+94 112 695 812/upalis.com).

Galle Face Green
There are countless vendors at this ocean-side promenade selling a variety of local street food such as vade (deep-fried fritters), kottu (shredded roti bread) and much more.
Colombo 3.

DRINK
Asylum
A restaurant and lounge bar located at the Arcade Independence Square, Asylum is a great place to relax and unwind.
Arcade Independence Square, Colombo 7 (+94 114 061 761/asylum.lk).

Yumi
A Japanese restaurant-bar inside the Taj Samudra Hotel. The ambience is excellent, with sleek polished tables and plush orange chairs, opulent hallways and high ceilings.
Taj Samudra Hotel, 25 Galle Face Centre Road, Colombo 3 (+94 11 244 6622/tajhotels.com).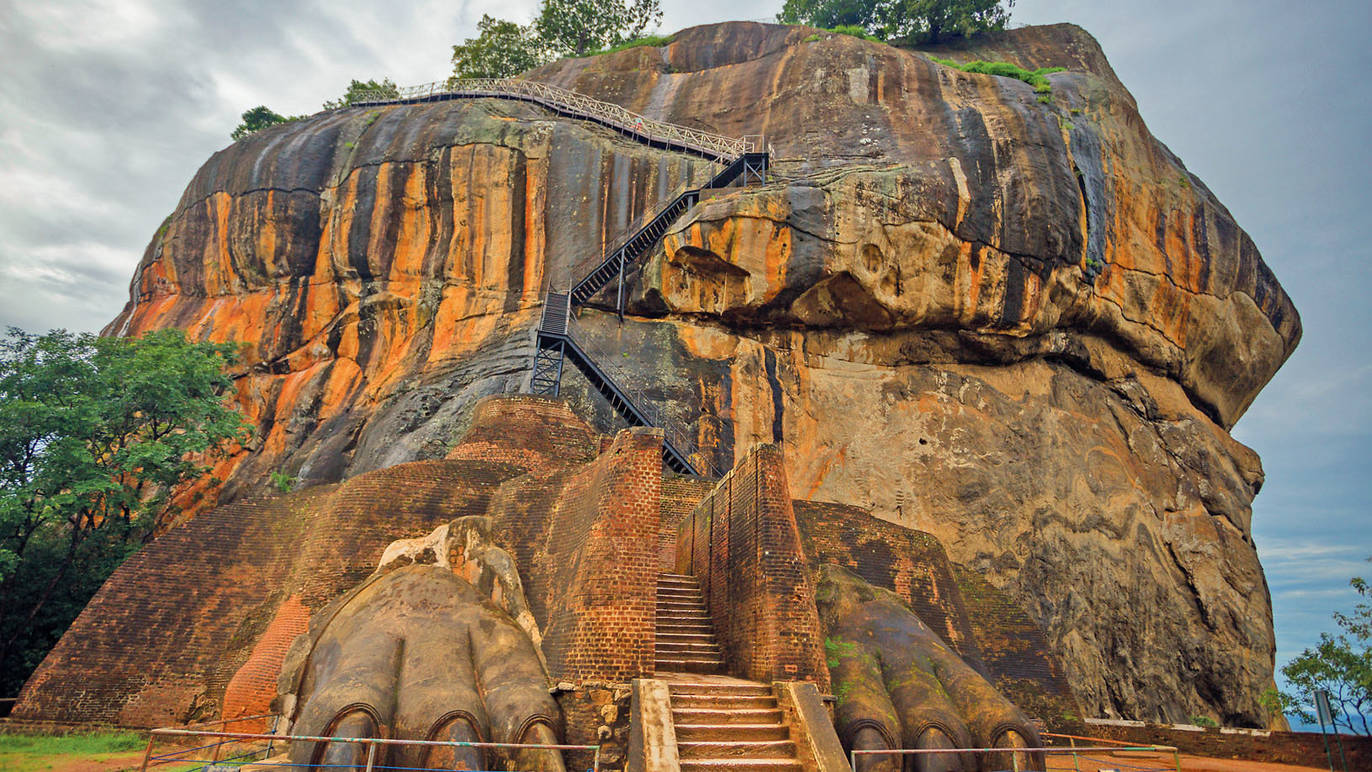 Sigiriya

SEE AND EXPLORE
Sigiriya
Considered to be the eighth wonder of the world, this ancient rock fortress was built by King Kashyapa (477-495AD). The 600-foot rock was also his palace, ornamented with what was believed to be over 500 frescoes of women. These have now faded, however a few are still visible on parts of the rock faces.
Matale (via Colombo-Katunayaka expressway or via Kandy) (sigiriyatourism.com).

Kumana National Park
Located in the eastern district of Ampara and 12km south of Arugam Bay, this park is renowned for its migrant birds, herds of elephants and leopards. While on safari, watch out for the elephants and sambhur deer. They are quite active around watering holes and in pockets of lush foliage.
Hambantota (turn off just before the town of Panama) (+94 63 363 5867).

Kataragama
If you're here on a pilgrimage, your first stop should be Kataragama. This town is considered the home of 'true sanctity', with shrines and stupas dating as far back as the first century BC.
Kataragama, Uva Province.

HIDDEN GEMS
Anuradhapura and Polonnaruwa
A hotspot with countless temple ruins and palaces built by kings some 2,500 years ago.

Delft
An island off the coast of the Jaffna Peninsula, there are wild horses and ruins from the Dutch period to see.

Talalla in the south and Whisky Point in the east
Both these places are becoming increasingly popular as year-round surfing spots.

DON'T MISS
Take a trip to a wildlife national park, especially to the Yala National Park, to catch a glimpse of the elusive leopard, majestic tuskers and the sloth bear.
Tissamaharama

LOCAL'S TIP
Go on a tuk-tuk ride around the city. Negotiate a price before you start the journey.