Top 10 things to do in Japan
Japan is a land of beauty and wonder. Here are ten great things to do at the land of the rising sun
One of the world's top holiday destinations, Japan has long fascinated travellers with not just their scenic beauty and unparalleled efficiency but also their refined cuisines and historic heritage sites. To get you started, here are just ten of the many, many things you can discover and experience in Japan.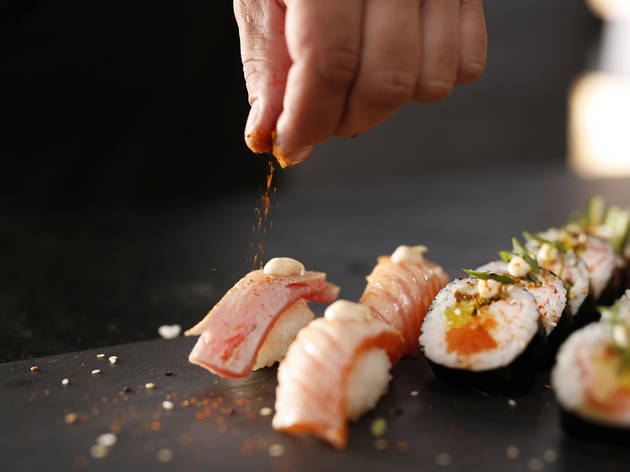 Dine at a Michelin-starred restaurant
In 2016, Tokyo was announced as the city with the most Michelin-starred restaurants. Tokyo has 227 while Osaka has 96. So, finding a Michelin-starred restaurant in Japan would be easy; if you had to choose though, we recommend Sukiyabashi Jiro. Run and operated by sushi master Jiro Ono, this establishment is regarded as one of the best sushi restaurants in the world. While Michelin-starred restaurants have a reputation for pricey food, there are affordable options too – check out Tsuta, a Michelin-starred restaurant where a bowl of ramen costs around RM40.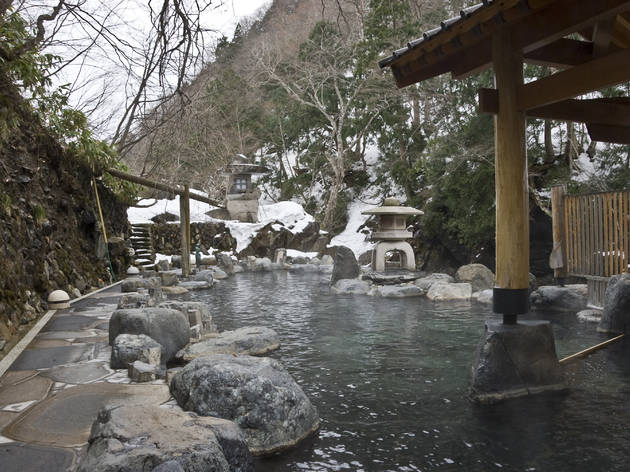 Take a soak in an onsen
Since there are 110 active volcanoes in Japan, the country enjoys an abundance of hot springs all over the country. In many of these hot springs, you can find onsen spots to relax in. Traditionally, the onsen used to be a public bathing house but has since become a tourist attraction. Onsens are usually located in the countryside, attracting domestic tourists who wish to relax and escape the hectic city life. Apart from the relaxing atmosphere of an onsen, the water is said to have healing powers too.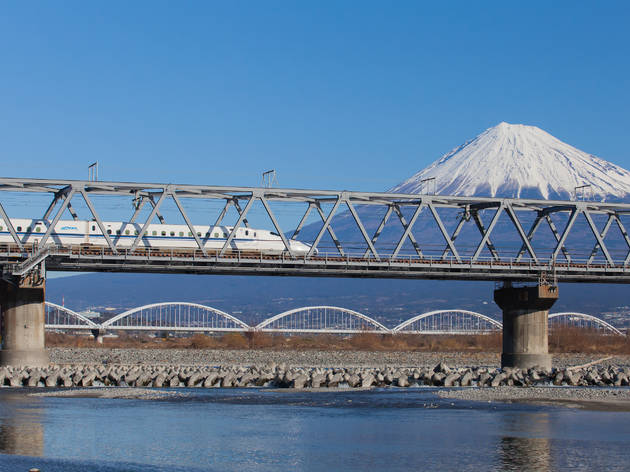 Ride the Shinkansen
Tokyo is connected to the three main islands of Japan – Honshu, Kyushu and Hokkaido – through a network of high-speed train lines. The high-speed bullet trains on this network are called the shinkansen, which can run up to speeds of 320 kilometres per hour. True to the stereotype of Japanese efficiency, the trains are known for their punctuality – they would depart on time to the second. If you want to visit the country's major cities, we recommend going on the Tōkaidō Shinkansen; it's the oldest and most popular line on the rail network, connecting Tokyo, Nagoya, Kyoto and Osaka.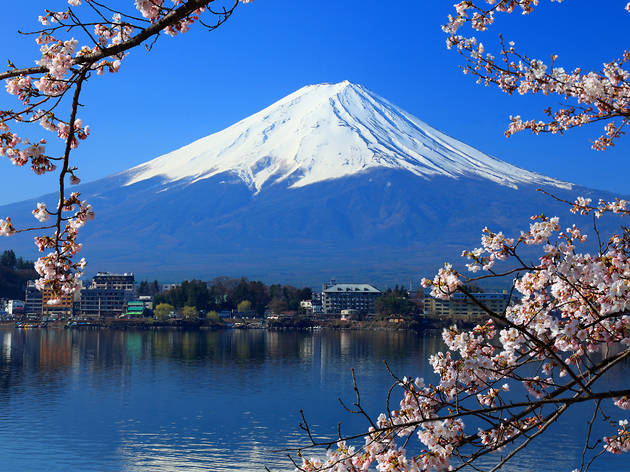 Hike Mount Fuji
Whenever Japan is mentioned, Fuji-san is usually the first thing that springs to mind. Considered a sacred mountain by locals, Mount Fuji is the highest peak in Japan at 12,389 feet. Despite being the highest mountain in Japan, the ascent to the summit isn't particularly difficult, although it can be quite steep and rocky at some points. The official climbing season begins in early July to mid-September, but try to avoid going in mid-August since that's when crowds are the largest. If you feel the climb could be too strenuous, there are other hikes you could take around Mount Fuji that give you views of the mountain above.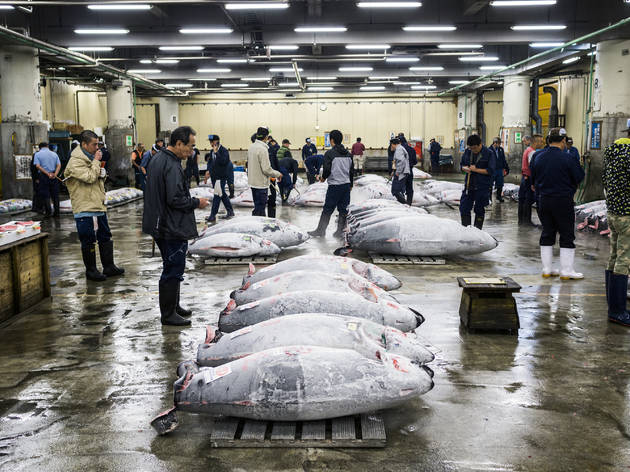 Witness the tuna auction at Tsukiji fish market
Located in central Tokyo's Tsukiji, the Tsukiji fish market is the biggest wholesale fish and seafood market in the world. It's best known for its early morning tuna auction; if you want to witness this exciting auction, you should be there at as early as 3am since only 120 people are allowed to watch. If you're the type to sleep in, go to the market later in the morning to visit the wholesale market or try out the fresh sushi at the outer market.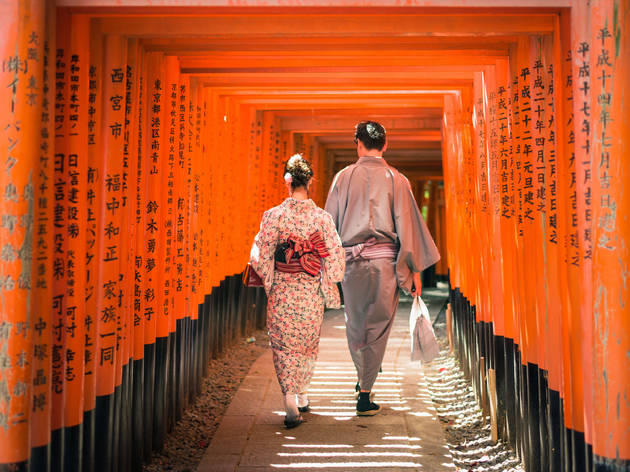 Visit Kyoto's ancient temples
Kyoto is known for its many gorgeous ancient temples, each with their own unique design and history. This makes temple-hopping in one of Japan's largest cities a no-brainer. Start your journey by visiting the Sanjūsangen-dō temple – it measures a whopping 120 metres long and contains 1,000 life-sized statues of the Thousand Armed Kannon. Next, make your way to the centre of Kyoto and you'll find the Nishi Hongan-ji and Higashi Hongan-ji temples for a taste of architectural history; you'll find surviving masterpieces of architecture from the Azuchi-Momoyama Period and early Edo period at these temples.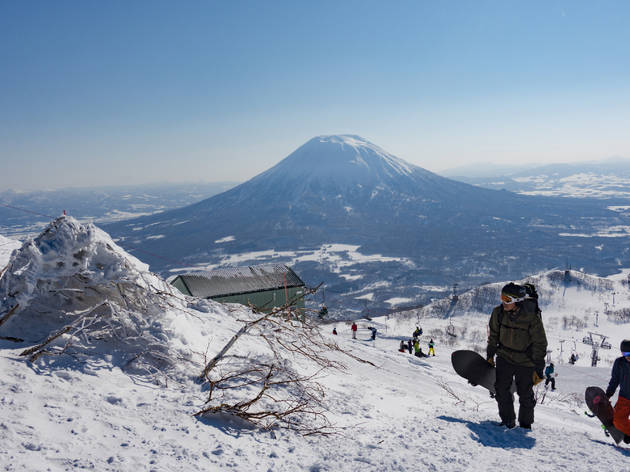 Go skiing in Niseko
Niseko (Hokkaido) is a town that's home to picturesque backcountry areas, multiple mountain ranges and some of the best ski resorts in the world. Here, you can scale Mount Yotei (or the 'Mount Fuji of Hokkaido'), or do what most people do and ski on Mount Niseko Annupuri. Come winter time, ski enthusiasts flock from far and wide to experience skiing on the powder-like snow that envelope the hills. There are a total of six ski resorts here all with their own ski areas. For the pros and the thrill-seekers, try night skiing; the main trails are lit up through the trees making for some challenging but exciting runs.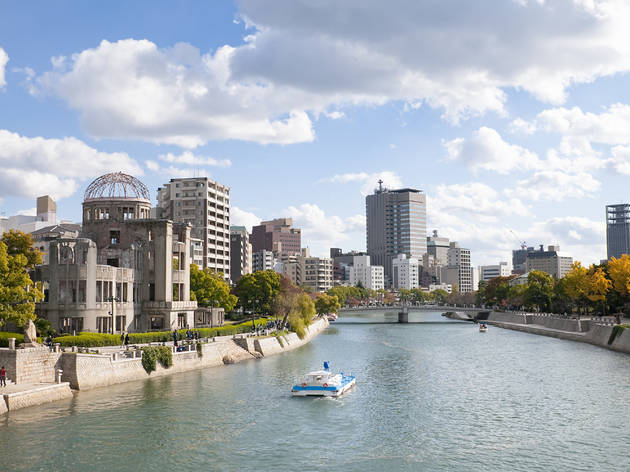 Visit the Peace Memorial Park and Museum in Hiroshima
The Hiroshima Peace Memorial Park is located in the centre of Hiroshima and was built in dedication to the lives lost during the nuclear bomb attack in 1945. The park sits on an empty field that was created by the explosion and today it houses many significant sites such as the A-Bomb Dome, the Rest House and the Children's Peace Monument. You can also visit the Hiroshima Peace Memorial Museum where historic pictures and memorabilia from the bombing are exhibited. On August 6 every year, the annual Hiroshima Peace Memorial Ceremony is held to commemorate the victims of the bombings as well as to encourage world peace. This ceremony is free to enter so don't miss out.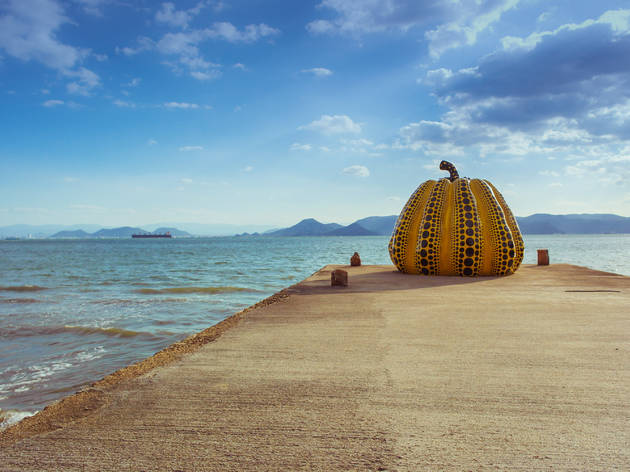 Spend a day at Naoshima art island
This tiny island will give you a feast for your senses, offering an interesting combination of picturesque beach views with beautiful contemporary art displays and modern eateries. The crowds come here for the many art museums and sites, which can all be reached by walking or cycling. A must-visit here is the Chichu Art Museum which has been built underground to preserve the surrounding environment. Visit at night and make reservations beforehand for the Open Sky Night Program and enjoy an amazing 45-minute sunset viewing. Also, be sure to make your way to the several art houses that are scattered across the island.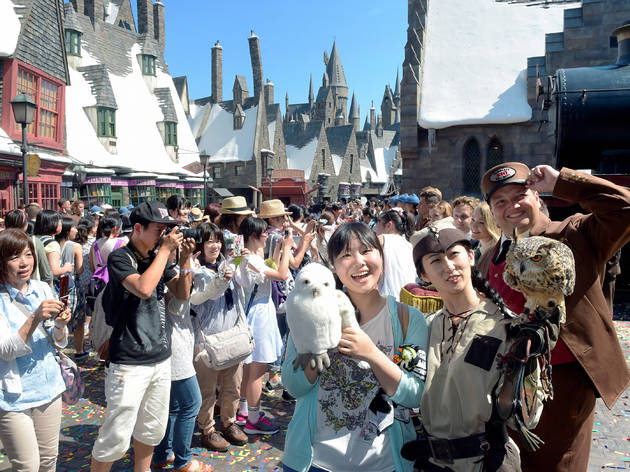 Get Lost in the Wizarding World of Harry Potter in Universal Studios Japan
You've read the books and watched the movies – now it's time to experience the world of Harry Potter for real. The Wizarding World of Harry Potter is one of the eight themed areas in Universal Studios Japan. It contains a number of fun activities such as the 'Harry Potter and the Forbidden Journey' motion-based dark ride and the 'Flight of the Hippogriff' rollercoaster ride. There's even Hogsmeade with a host of Harry Potter-themed eateries and shops. Do keep in mind that a separate 'timed ticket' is required to enter The Wizarding World of Harry Potter. This ticket is free and allows you to enter the area at a designated time.
Win a holiday for four to Japan with Malaysia Airlines
Travel with Malaysia Airlines to any domestic destination from now until April 30 (book fares from RM99), and you could enter a competition to win a five-day four-night Japan holiday package for four persons worth RM30,000.

You'll also need to repost any #MHGiveaway post from Malaysia Airlines' Instagram page, along with a caption of why you should win the trip. Don't forget to include the hashtag '#MHGiveaway' in your post. The best part is, there are three prizes to be won!