Heads up! We're working hard to be accurate – but these are unusual times, so please always check before heading out.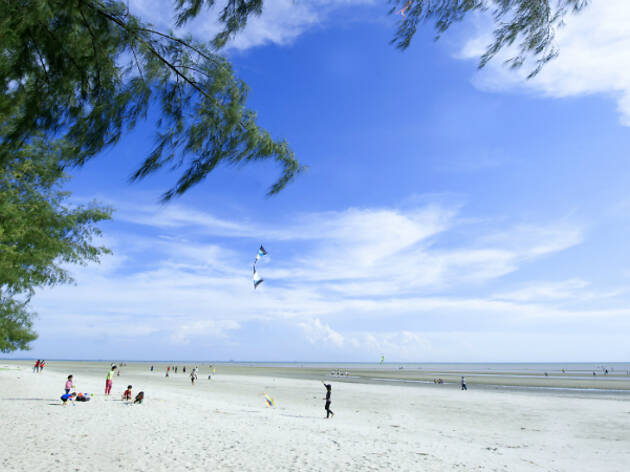 Top Selangor spots
Selangor has so much more to see and do than meets the eye
Selangor is considered the most developed and populous state in Malaysia, with the state capital of Shah Alam and the royal town of Klang. Located on the west of peninsular Malaysia, Selangor comprises nine districts – Gombak, Klang, Hulu Langat, Hulu Selangor, Sepang, Kuala Langat, Kuala Selangor, Sabak Bernam and Petaling. As a touristic destination, it has much to offer from the famous Hindu temples at Batu Caves and rural agricultural villages to challenging hiking trails and historical sites. Take a few days to explore everything and make sure you try all the tasty food along the way!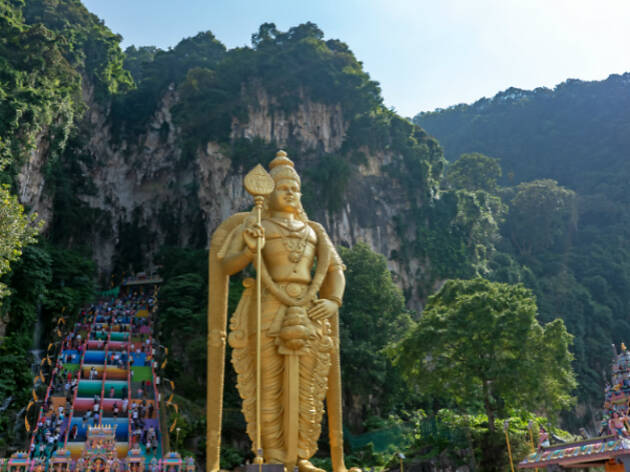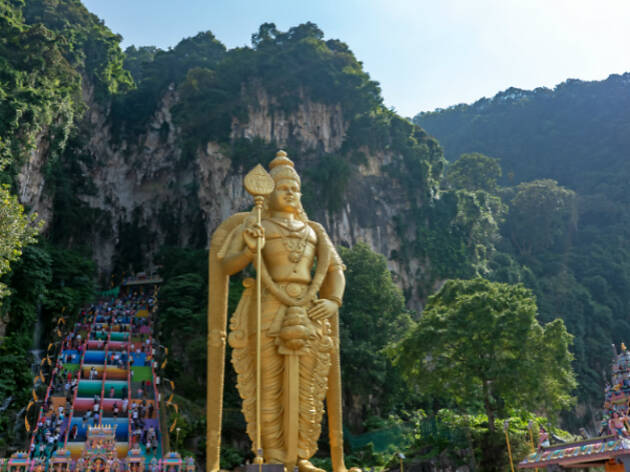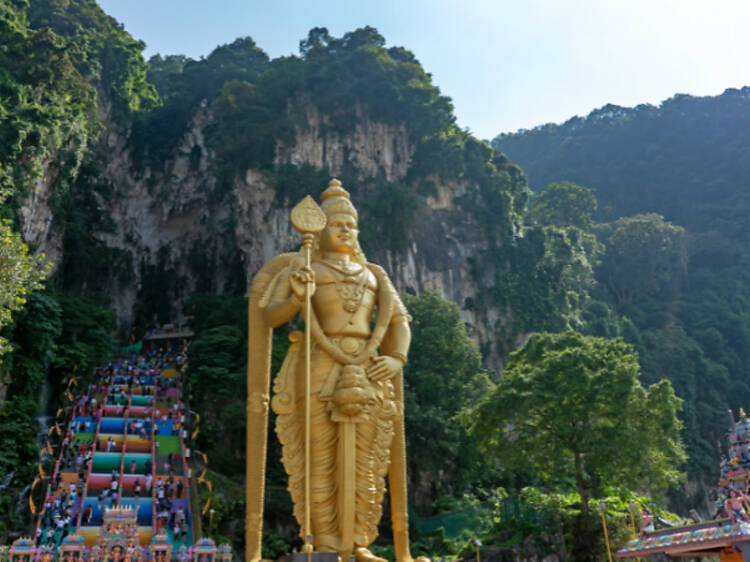 Photo: iStock
This limestone cave complex houses one of the most famous Hindu temples outside India and was built in 1891 in honour of Lord Murugan. There are 272 steps which have recently been painted in vivid rainbow colours and it also has the tallest (42.7m) statue of Lord Murugan in the world. Temple Cave is the largest in the complex and comprises two large caverns. The first has the six abodes of Murugan carved into the wall, while the second is dedicated to his wife, Valli Deivanai. These cave temples are the centre of Hindu celebrations like Ponggal (harvest festival) and Thaipusam, and where many devotees go for daily prayers. Plus, the famed Batu Caves monkeys are always on hand to provide entertainment!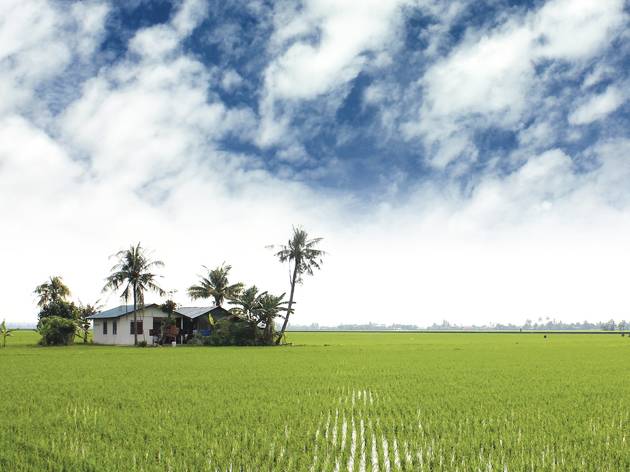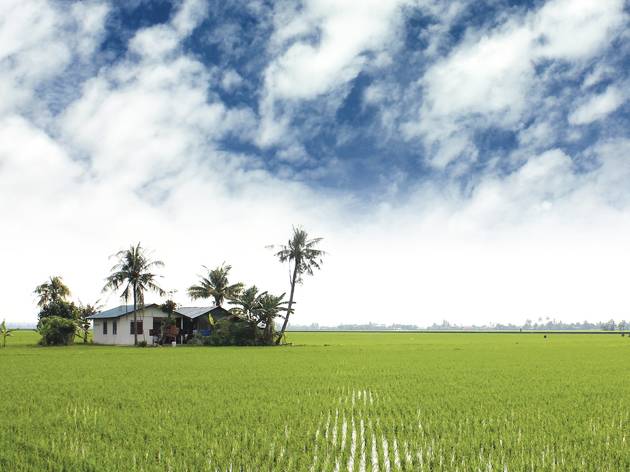 The paddy fields of Sekinchan are an oasis of lush greenery, and an easy day trip from Kuala Lumpur taking slightly over an hour by road. The Chinese translation of Sekinchan is 'village suitable for plantation', which is apt as the terrain and climate is ideal for planting rice and fruit trees. Back in the 1920s, Sekinchan was known as a fishing village, but is now known for its acres of verdant paddy fields and restaurants offering fresh seafood at reasonable prices. The best time to visit is March to April, and September to October when the fields are green and yet to be harvested. Sekinchan is a typical example of bucolic rural life and there are several quaint homestays should you wish to spend the night.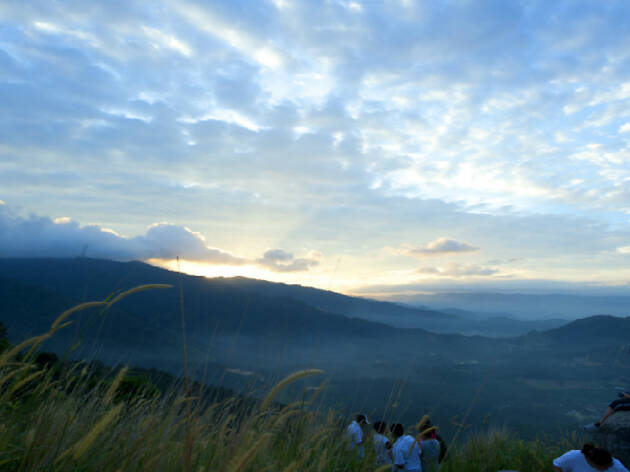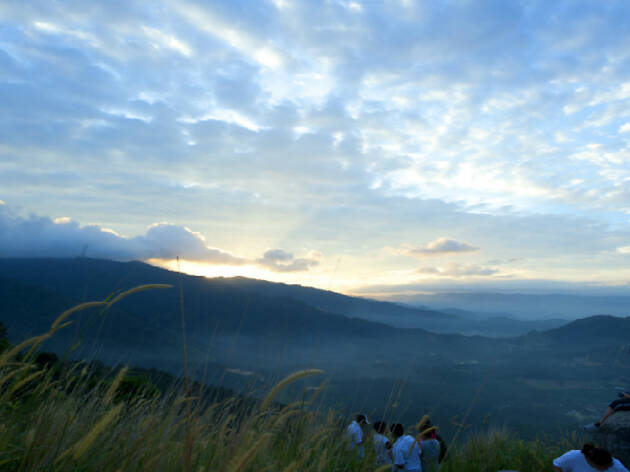 Photo: Tourism Malaysia
Broga Hill and Bukit Tabur
Hiking has become one of the most popular holiday and weekend activities, and these two easy-to-conquer hills should be on your todo list. Broga Hill is 400m above sea level and located in Semenyih, a small town in the Hulu Langat district. It's a relatively easy climb with a rewarding view and can be done in an hour or less. Start early in the morning to catch the sunrise from the top. Bukit Tabur, on the other hand, is a more challenging climb and recommended for the more experienced (fitter) hiker. The trail is steep and rugged, and climbing permits are required and can be obtained at the Selangor Forestry Department for RM5/person.
Bukit Tabur is part of the Klang Gates Quartz Ridge, which is the largest quartz ridge in the world with a length of 16km. There are three trails to choose from varying in difficulty so ensure you know which one you can handle. It's advisable to be properly equipped and take a guide if you're attempting the difficult trail. The top of the hill looks out on to the Klang Gate Dam and Kuala Lumpur skyline and makes for amazing photo opportunities.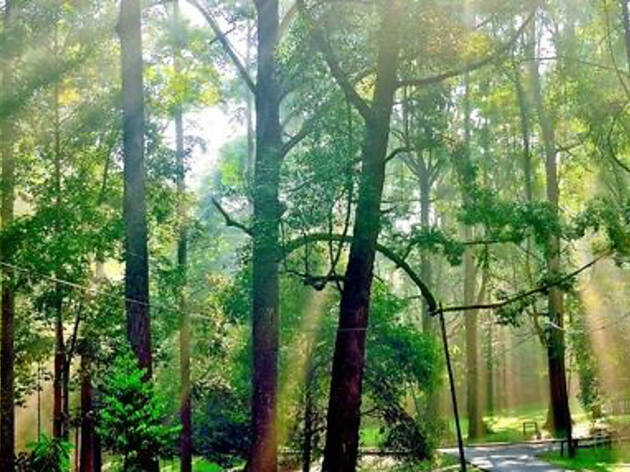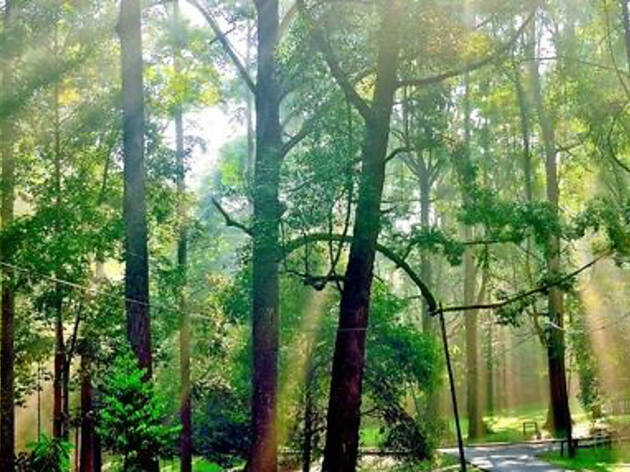 Photo: Asmar Hassan
The Forest Research Institute Malaysia, also known as FRIM, is among the top institutions of tropical forestry globally. The institute is a Natural Heritage site spread over 545 hectares in Kepong and features a wide array of flora and fauna. While the canopy walk was officially closed in 2017, there are many other activities to enjoy, from bird watching and jungle walks to cycling around the park. There's also a small waterfall to have a picnic and go for a paddle. There's an insect house, herbal botanical garden and Rumah Terengganu, a kampung house made without the use of nails. FRIM is a great place to bring the kids for an afternoon of outdoor fun.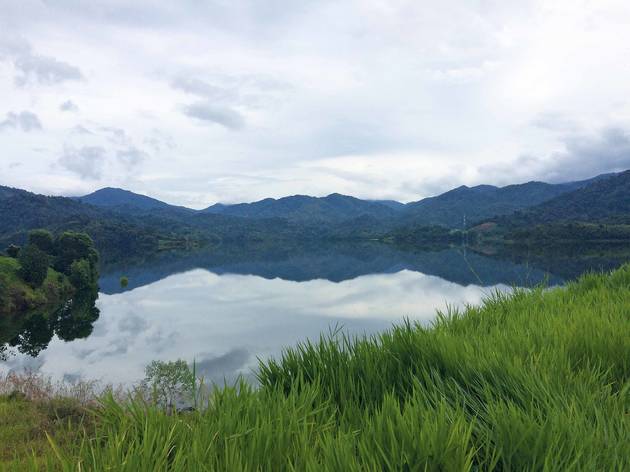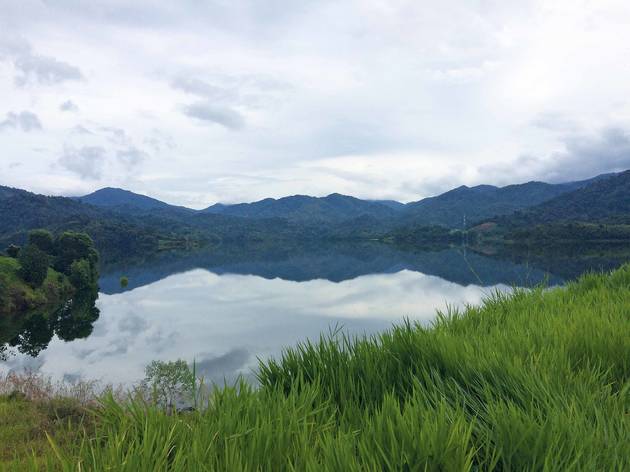 The district capital of the Hulu Langat district, Kuala Kubu Baru (the locals call it 'KKB') is a quaint town that has a surprisingly interesting history. It began as a mining town and was the scene of battles during the Selangor Civil War from 1867 to 1874. It was initially known as the town you passed before going to Fraser's Hill but is becoming a tourist destination on its own with its pre-war architecture and quaint small town ambience. When at KKB, check out the Sungai Selangor dam, one of the largest and most scenic in the country. Hike to the Sungai Chiling waterfall or Bukit Kutu, an easy 45 minutes away with two trails to choose from, and is a solid three-hour route. Try the local kopitiams and cafés for typical Hainanese cooking and the famous kaya puffs from the Teng Wun bakery.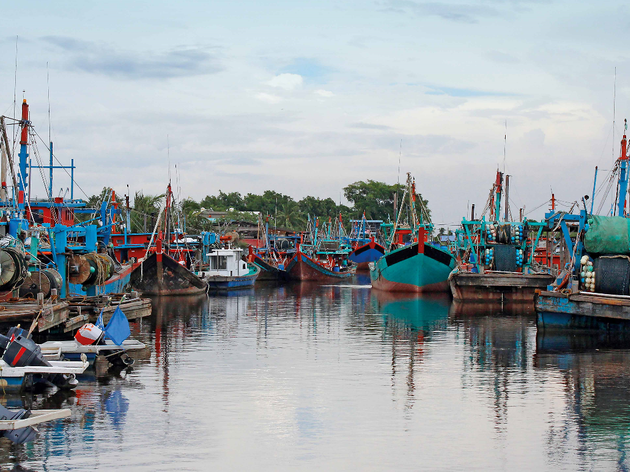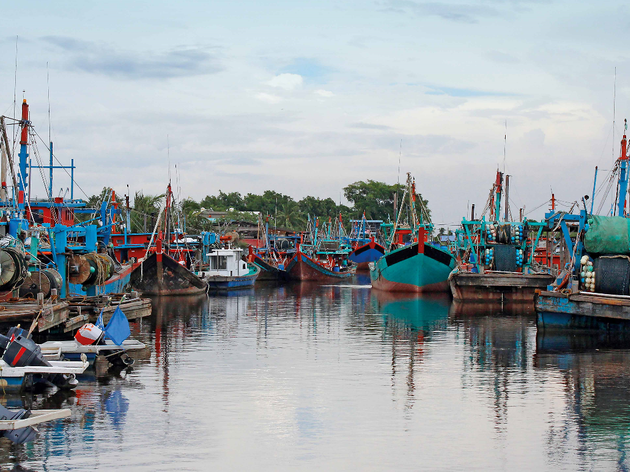 Visiting Kuala Selangor is like stepping back in time. This quirky fishing village located at a river estuary takes slightly over an hour to get to from the city centre and most visitors come here for two reasons – fireflies and fresh seafood. Fireflies are best seen after 8pm on a dark night, and although numbers have unfortunately dwindled over the years, it's still possible to see them. There are three places to book tours – Kampung Kuantan Firefly Park, Pasir Penambang and Kampung Bukit Belimbing Firefly Park Resort. Fireflies congregate in the mangrove and depending on where you book, you'll be taken by either sampan (wooden boat) or speedboat.
A slap-up seafood meal at one of the many restaurants is a must. Expect plastic chairs and tables, simple dishes showcasing the freshness of the seafood and reasonable prices. Stop at the historical town of Bukit Melawati on the way and visit Kota Melawati, a 16th century fort built by the Malacca Sultanate and the famous lighthouse built in 1907, which still guides ships navigating the Straits of Malacca today. There's also a museum (free entrance) with artefacts from various eras, and the silver leaf monkeys and their golden babies who roam freely around the hill.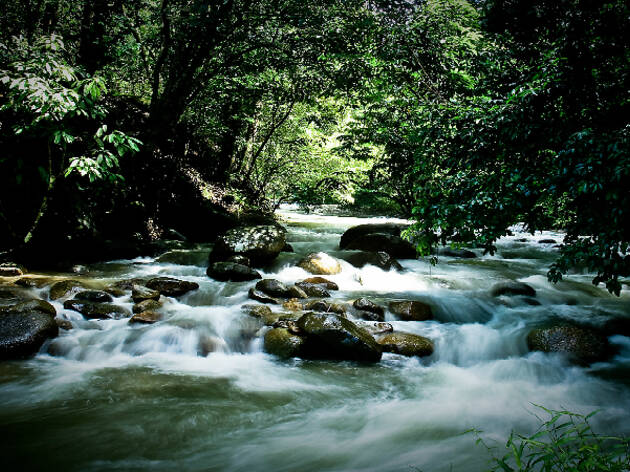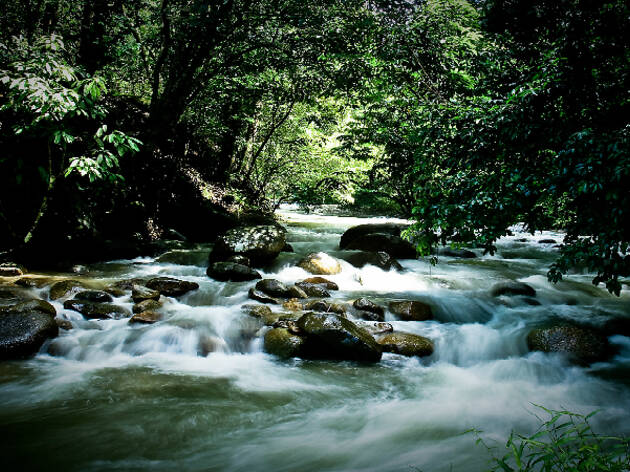 Photo: Tourism Malaysia
Sungai Chiling and Sungai Pisang
If you're looking to spend a day outdoors, getting your feet wet and doing some easy-to-moderate hiking, these two rivers are just the ticket. Head to Kampung Sungai Rumput off the Karak Highway; the trek to Sungai Pisang takes an hour and you are rewarded with an unspoiled river and waterfalls. Meanwhile, Sungai Chiling is known for being one of the best waterfalls to visit in Selangor and is located within the Sungai Chiling Fish Sanctuary run by Selangor State Fisheries Department. Head towards Kuala Kubu Baru, sign in at the park ranger post, pay a small entrance fee and off you go. Hikers must cross the Chiling River six times to get to the waterfalls so wear the correct footwear (old sneakers), waterproof your gear and bring a change of clothes as you will get wet. Allow five to six hours for this hike including spending time at the falls and having a picnic. Be aware that the river rises during the rainy season so always check the weather and with the ranger post.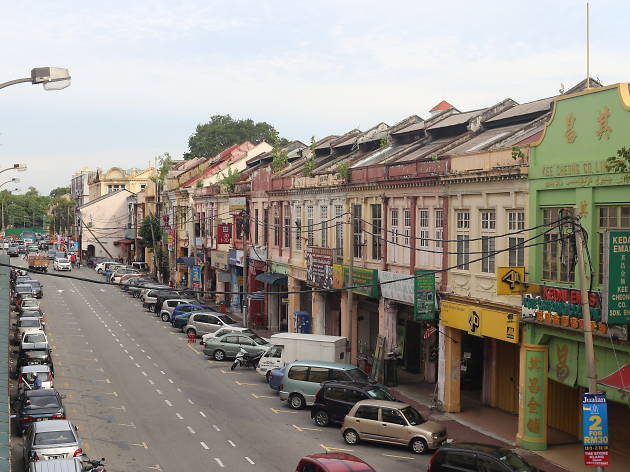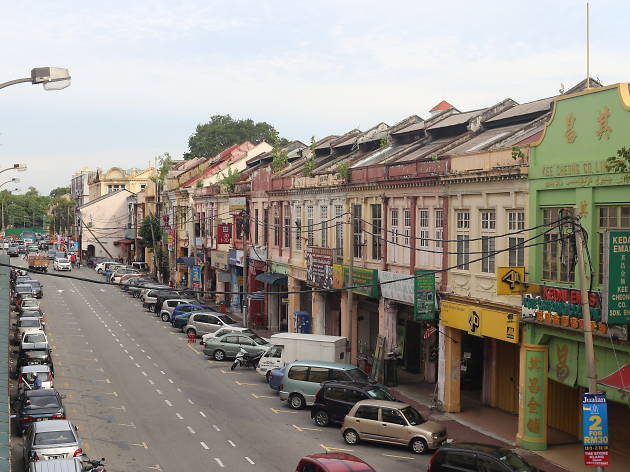 Photo: Joyce Koh
Klang is a royal town and was once the capital of Selangor. Tin mining was the main industry during its heyday and it still retains an air of nostalgia. The Klang Heritage Walk is a great way to see the main historical sites in the old part of the town. These include the Sultan Abdul Aziz Royal Gallery, Royal Klang Club, Klang Fire Station, Church of our Lady of Lourdes and the Tengku Kelana Indian Muslim Mosque. The walk is held on weekends and led by an English-speaking guide, takes 2.5 hours to complete and is around 3km. Go to the Sultan Aziz Royal Gallery to register at 9am for a 9.15am start. Another thing Klang is famous for is bak kut teh, a richly flavoured soup made with herbs and pork ribs served in a clay pot. It's said that the dish was created here and it's not uncommon for diners to come at all hours for their fix of porky goodness.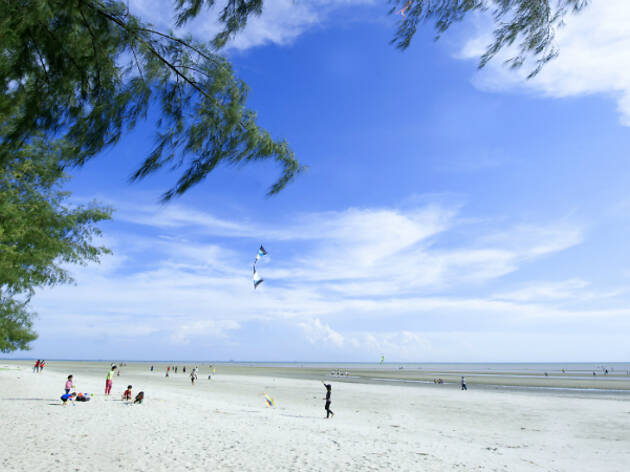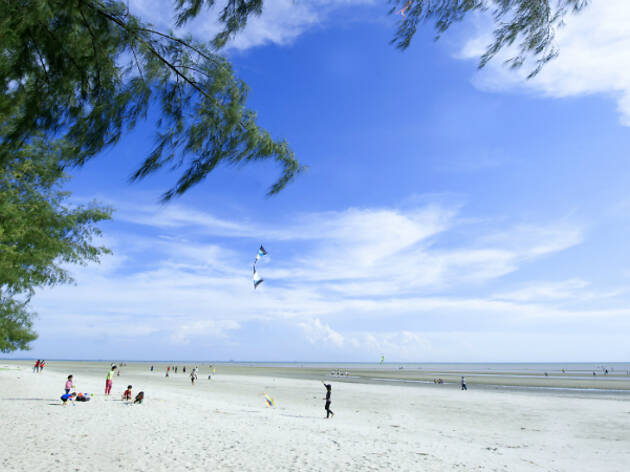 Photo: Tourism Malaysia
Selangor is full of small historical spots that no one really knows about unless they're keen history buffs. The coastal town of Morib was where Allied forces were to conduct a large amphibious landing towards the end of WWII as part of Operation Zipper with the aim of recapturing Port Swettenham and/or Port Dickson. With the surrender of Japan, the operation was changed to one of liberation, and there's a monument commemorating this occasion. The beach at Morib is one of the closest to Kuala Lumpur and is popular with day trippers. There are places to stay from resorts to homestays, but don't expect white sandy beaches and clean seas.
Tanjung Sepat is similar in the sense that it is also a small, quiet town suitable for a day trip and some sightseeing. Take in the sights and scents of this quaint fishing village, with fishing boats moored in the water making for a picturesque scene. Being a fishing village, seafood here is also affordable and fresh.