Ipoh is the third largest city in Malaysia and the capital of Perak, a state that was once responsible for all the tin in the world, with Ipoh right in the centre of it all. The city is surrounded by towering limestone hills and cave complexes; due to its location between Kuala Lumpur and Penang, it has always been just a bit of a pitstop. All this has changed – visitors now include Ipoh into their itineraries, and it has become a booming weekend getaway. The city centre is divided by the Kinta River into the Old Town and New Town and there's lots to cover in 24 hours. So get up early, put the walking shoes on and have a great time!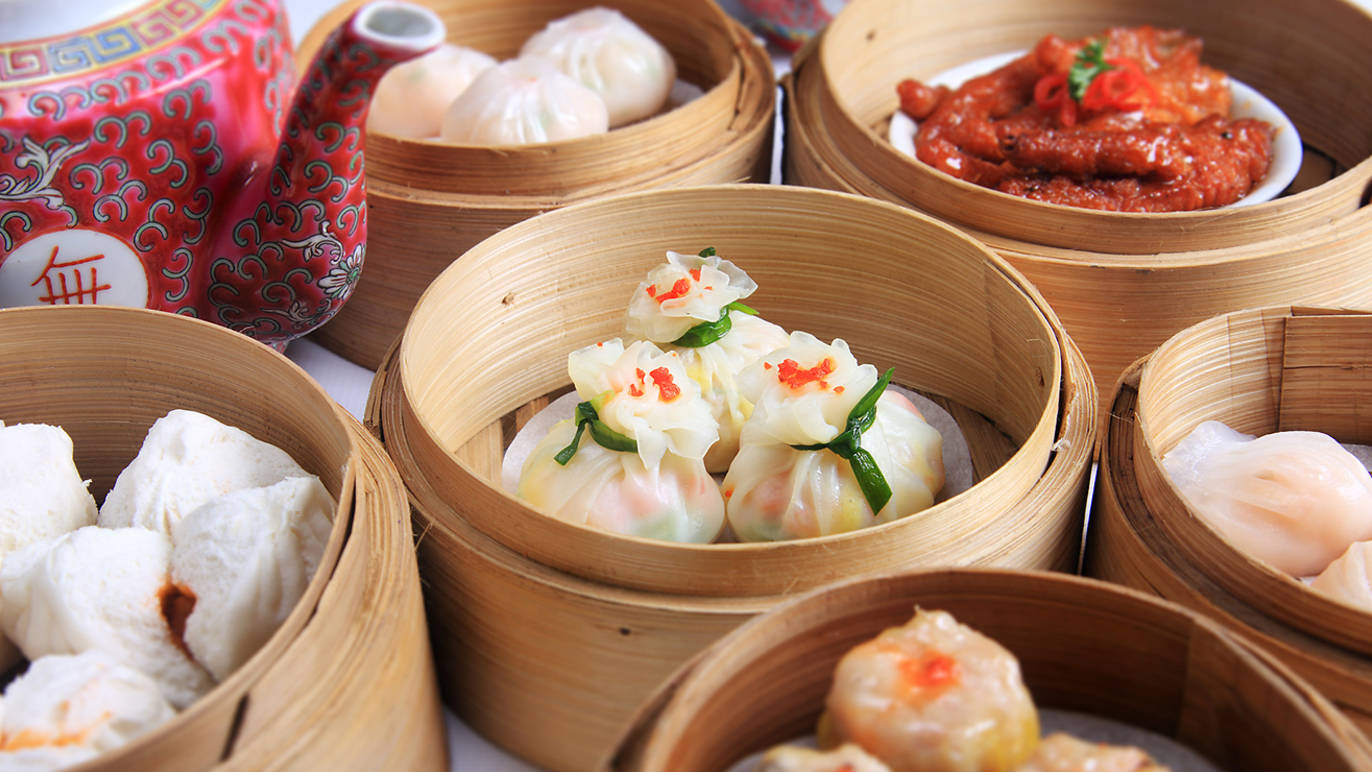 The most important meal of the day
Breakfast in Malaysia is like a national sport and in Ipoh, the breakfast of champions is all about kaya toast, half-boiled eggs and a strong cup of local coffee. Sin Yoon Loong (15A Jalan Bandar Timah) is where the famous Ipoh white coffee was created (the beans are roasted with margarine). Cross the road to Nam Heong (2 Jalan Bandar Timah) for freshly baked egg tarts and noodles. Sit at either of these kopitiams and order from both for a complete meal. Dim sum is another breakfast staple for the locals, and Ming Court Hong Kong Dim Sum (36 Jalan Leong Sin Nam) and Chooi Yue Dim Sum (2 & 4 Tingkat Taman Ipoh 12) never disappoint with their tasty handmade dumplings.
Enjoy the rest of the morning walking around both the Old Town and New Town. Look for all the seven Ernest Zacharevic murals and pose with 'Girl With Stool and Birdcage'. Alternatively, stroll down Concubine Lane with its dessert and snack stalls, and shops filled with tourist kitsch. This road once housed the mistresses of tycoons and expats and is known for its architecture and colourful history. Don't leave without trying the kaya puffs at Kedai Biskut Sin Eng Heong (64 Jalan Mustapha Al-Bakry).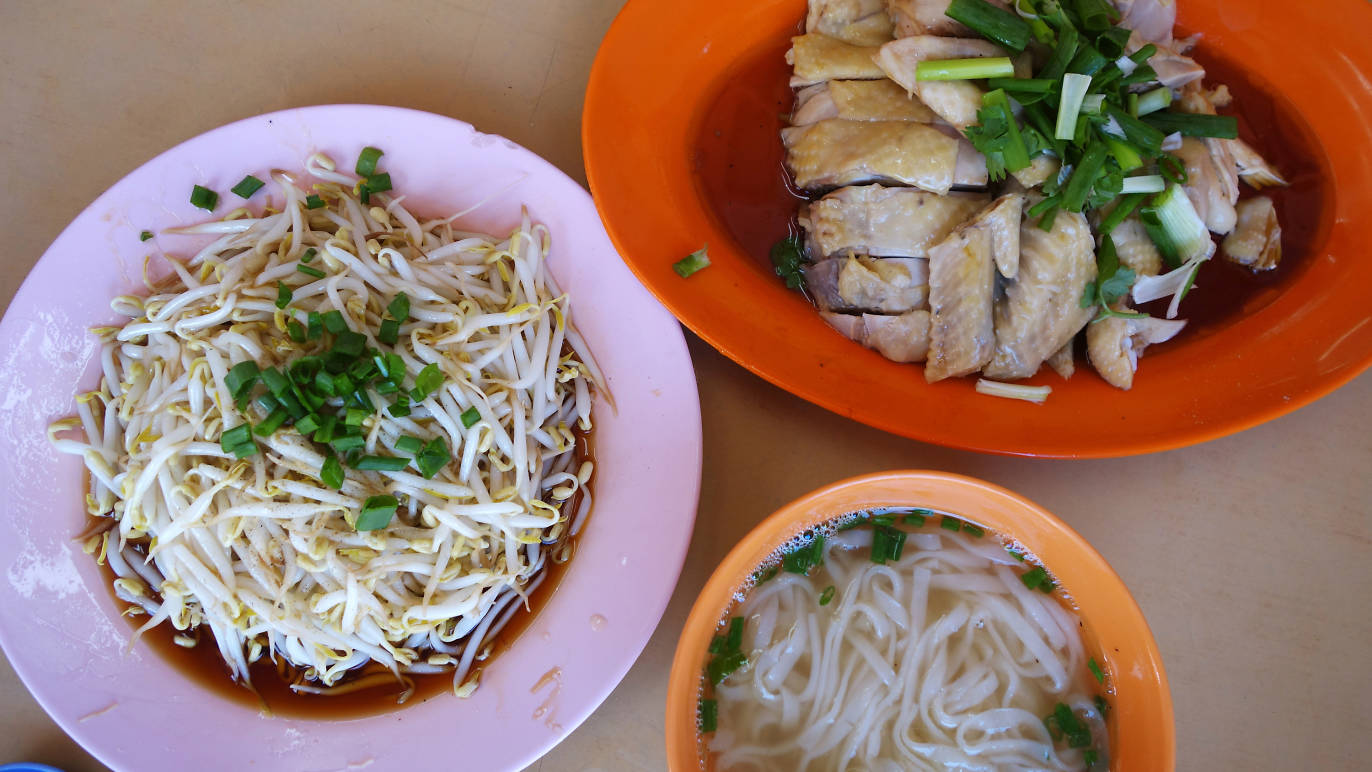 And then there was lunch
Before you know it, it's time for the midday meal. Thean Chun Coffee Shop (73 Jalan Bandar Timah) serves a mean kai see hor fun, which is an Ipoh specialty of flat rice noodles in a flavourful broth garnished with chicken, prawns and spring onion – comfort food at its best. Satay is also a crowd favourite here and comes from a stall located in an alley between Thean Chun and another Ipoh coffee shop favourite, Kong Heng (now a Sekeping property; 75 Jalan Bandar Timah). Tender pieces of marinated meat grilled over charcoal is always a good meal choice.
Another lunch favourite is the yong tau fu with noodles at Dai Shu Geok ('Big Tree Foot' in Cantonese; Jalan King). Choose from a delicious variety of vegetables and tofu stuffed with fish paste, then add rice or noodles. Watch your meal being freshly prepared through the open kitchen, and don't be surprised if you go for seconds – it's that good.
For dessert, head to Hong Kee Mah Chee (550A Jalan Queen) on Jalan Queen to have a plate of mah chee – cooked glutinous rice flour dough coated in sugar and peanuts – and a bowl of creamy sweet peanut soup. This tiny shop has been in the same family for generations and is located right in front of the owner's home. Another famous dessert shop is the wonderfully named Funny Mountain Soya Bean (49 Jalan Theatre), where soy bean milk and silky tau fu fa (soy pudding) are the best sellers and rightly so. You can even be served in your car by parking nearby, giving your order and having the food delivered right to your window.

Photo: Tourism Malaysia
What's for dinner?
After all that, continue the food trail and head to Tuck Kee (61 Jalan Yau Tet Shin), famous for their wat tan hor, flat rice noodles in a creamy egg gravy with mustard greens and deep-fried lard (tastes much better than it sounds). Order the yut kwong hor – translated to 'moonlight noodles' due to the raw egg cracked on top of the piping hot noodles just before serving – and a side dish of octopus fried in garlic oil.
In a town famed for its local cuisine, MichelangelO's Pizzeria (40 Jalan Medan Ipoh 1B; pizzaipoh.com) stands out as being the first to serve wood-fired pizzas in Ipoh. Everything is made from scratch, from the sauces to the dough, and the pizzas are baked in a stone oven.
It doesn't stop there! Whatever you had for dinner deserves a sweet ending; so next stop, Tong Sui Kai (Dessert Street; Jalan Sultan Ekram), a street full of hawker stalls and plenty that offer local desserts like ais kacang and Cantonese-style sweet soups. There's enough here to take you through to supper and the promise of going on a diet and hitting the gym as soon as this extraordinary day is over.

Photo: Tourism Malaysia
For a little bit of activity
Take a short hike to Tasik Cermin (Mirror Lake) in the afternoon. This secluded area is surrounded by limestone karst formations and you'll need to explore to find the entrance of a tunnel that leads to this natural gem. On a good day, it certainly lives up to its name, reflecting the surrounding greenery and limestone hills. Adventure-seekers will have a great time caving at Gua Tempurung in Gopeng, the largest limestone cave in peninsular Malaysia, and a 40-minute ride away. Whitewater rafting on the Kampar River is also popular and there are companies who offer packages combining both activities.
If you want to stay close to town, explore the cave temples tucked within the towering limestone outcrops that surround Ipoh. Dedicated to Chinese deities, these incredible temples boast ornate façades, landscaped gardens and a quiet sort of tranquillity within its walls. Be awed when you step into cavernous halls filled with beautiful statues of deities sitting harmoniously alongside the cave's natural formations. Among the most popular to explore are Sam Poh Tong, Kek Look Tong, Ling Sen Tong and Perak Tong. Even if you're not religious, these temples are worth checking out.