What to expect: George Town Festival 2018
The Unesco World Heritage Site hosts one of the most famous arts festivals in Asia
The highly-anticipated month-long festival celebrating arts, culture and heritage is back for the ninth time. This year, George Town Festival (GTF) will be held from August 4 to September 2 with over 100 events to attend including world-class performances, exhibitions and more from international and local artists.
Here's what you can expect at this year's edition. For the full list of programmes, head to georgetownfestival.com.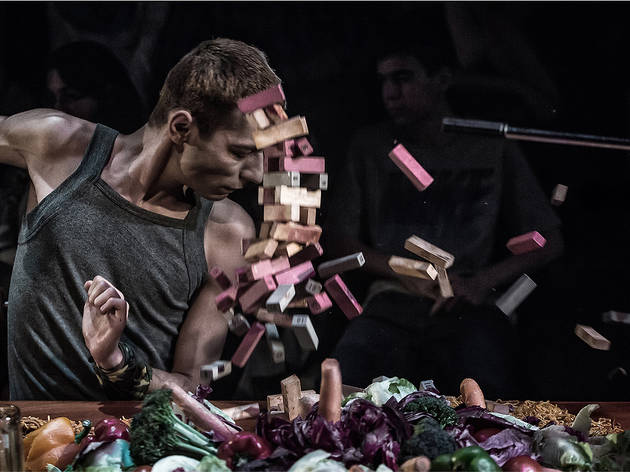 Photo: Ehsan Neghabat/George Town Festival
We Cannot Talk About It – Iran
This dark theatrical performance by a theatre group from Tehran is set around a family dinner table where no one talks. It explores the consequences and expression of a suppressed life – what happens when the intense pain of losing a loved one through horrible circumstances isn't properly dealt with? Watch and find out.
Loft 29. Aug 24-25, 8.30pm. From RM65; students, RM24; senior citizens, children (6-12 years old) and concession, from RM33.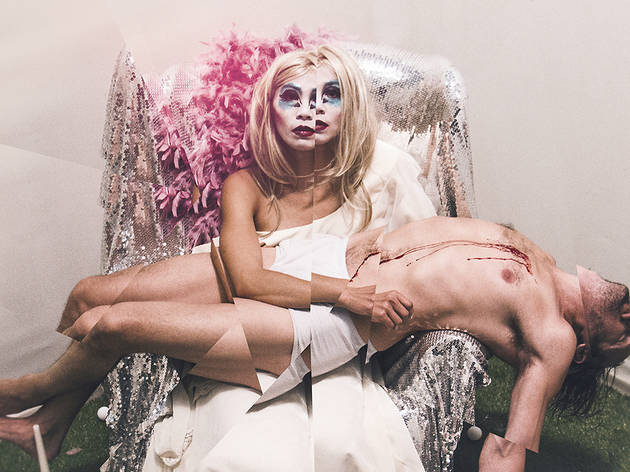 Photo: AΦE/George Town Festival
Bringing together elements of physical theatre, interactive virtual reality and augmented reality, 'WHIST' is a journey through the dreams, fears and desires of a fictional family. The lines between reality and fiction, physical and virtual are blurred in this narrative, and you'll only have your instincts to guide you through this surreal world.
Wisma Yeap Chor Ee. Aug 10-12 & 16-19, 1-3pm & 5-8pm hourly. Free, with registration.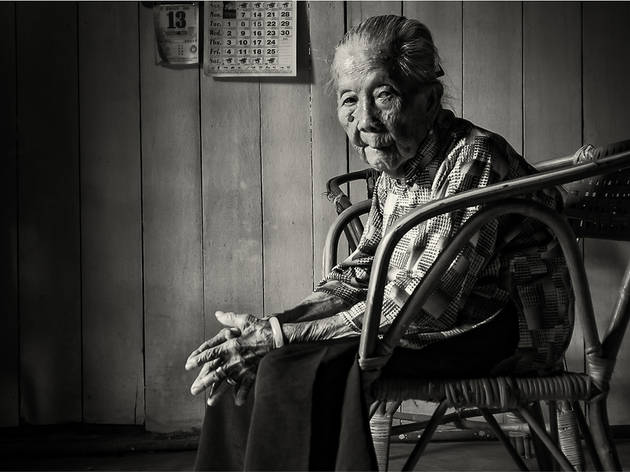 Photo: SC Shekar/George Town Festival
Renowned award-winning photographer SC Shekar has put together an exhibition of images from his 'Grit & Grace: The Grandeur of Monochrome Malaysia' project. The monochromatic photos comprise the people and landscapes of Malaysia, showcasing the beauty of our country through the lenses of geography, history and culture.
Bangunan UAB. Aug 8-Sep 2, 11am-5pm (closed on Mondays). Free. Talk: Aug 10, 8pm. Workshop: Aug 11, 10am; Aug 12, 3pm.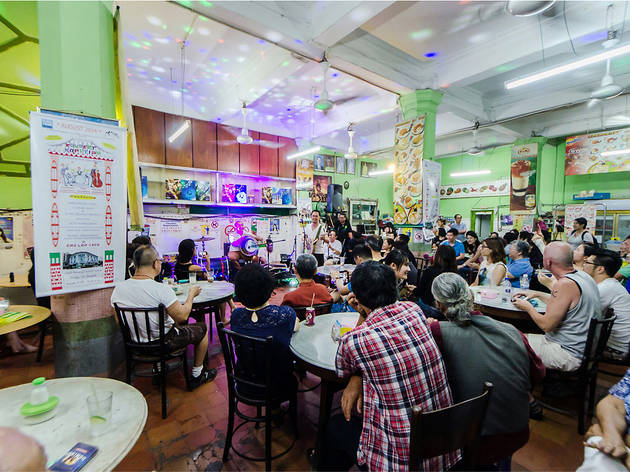 Photo: George Town Festival
Konsert Kopitiam – Malaysia
This successful series of pop-up 'concerts' is back again. Curated by lawyer-poet Cecil Rajendra, Konsert Kopitiam provides a platform for local talents – from poets and musicians to magicians and comedians – to perform. The casual atmosphere in a typical kopitiam allows for a more intimate experience for both artist and audience.
Asia Café. Aug 18, 6pm. Kafe Hooi Peng. Sep 1, 6pm.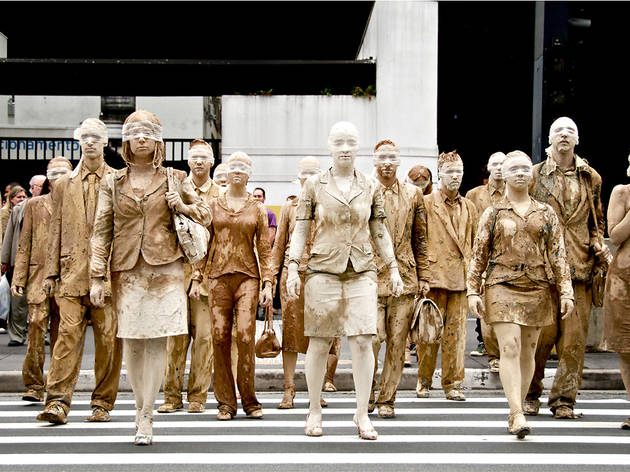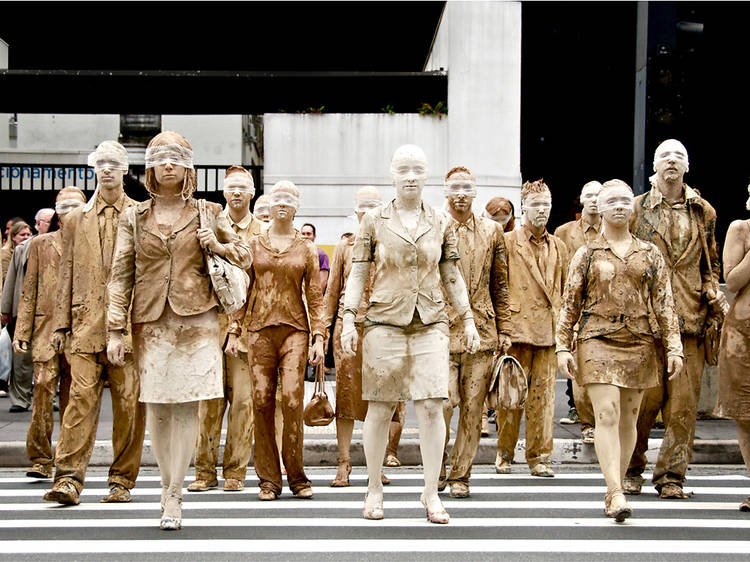 Photo: Eduardo Bernardino/George Town Festival
A performance art project that originated in Brazil, 'Blind' is an urban work where the subjects are dressed in business suits, covered in clay, blindfolded, and walk slowly through the city streets. It's open to various interpretations, and will have Penangites plan the routes and actions to make it more relevant to the city.
Aug 31 & Sep 1. Exact locations and times TBC.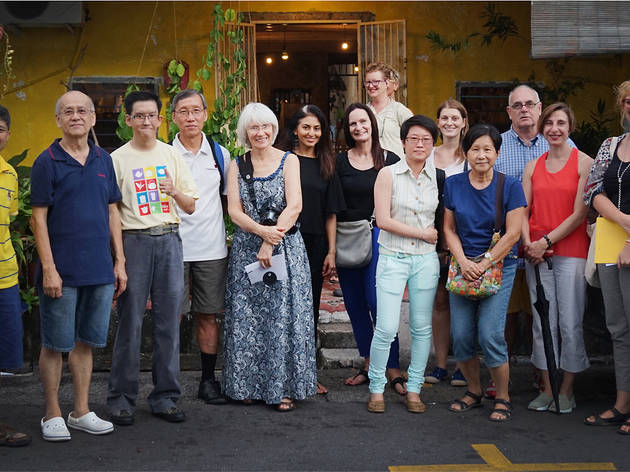 Photo: George Town Festival
This fun interactive item combines performance, art, games and guided tours. You'll be brought on a themed walking tour – Little India and Street Art – where a guide will share true stories mixed with lies. Collect points, get over forfeits and win a prize if you see through the lies to the real story.
The Star Pitt Street. Aug 24-26, 6pm. Armenian Park. Aug 24-26, 8pm. RM50.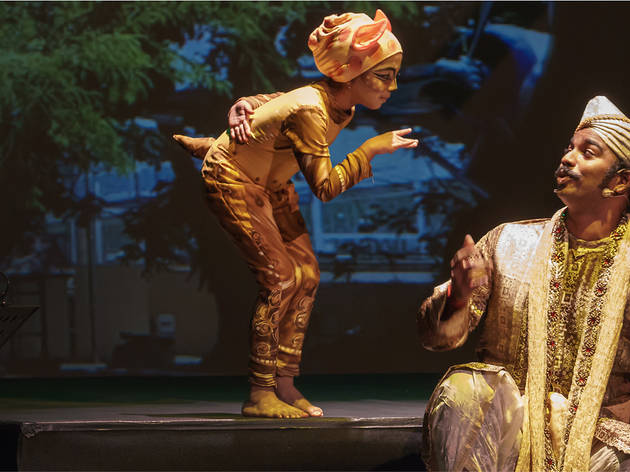 Photo: Huneid Tyeb, Lingesh R Photography/George Town Festival
Under the Kayon Tree – Malaysia
Featuring some of the country's top musicians and performers, this production presents local folklore in dance, song and theatre. There will be familiar characters like Puteri Hang Li Po, Hang Tuah, Hang Jebat, the Sultan of Parameswara and Mahsuri; and the audience is encouraged to read between the lines of the tales and pay attention to the subtext.
Dewan Sri Pinang. Aug 25-26, 8.30pm. From RM65; students, RM25.