The best viewpoints in Lisbon
Official or not, these are the best viewpoints in Lisbon. Enjoy the nice weather and let these Lisbon views take your breath away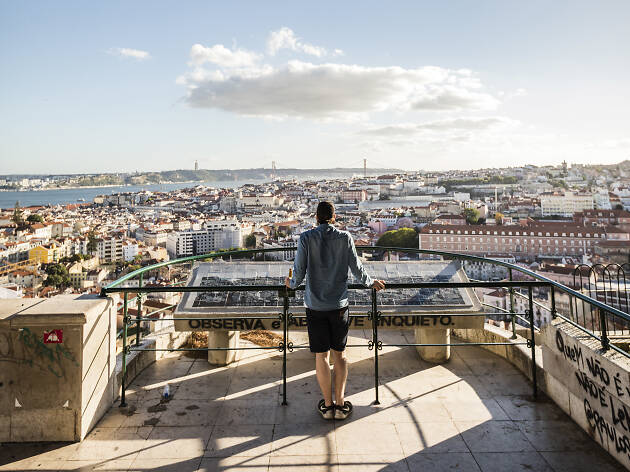 Cities are meant to be seen up-close and explored inside out. Through unravelling secrets, noticing details and experiencing customs and traditions. And also by standing back, viewing them from above, from a little further away, in order to truly grasp their beauty. Here are eight perfect spots from which to contemplate the best views in Lisbon.
Recommended: Make sure to hit all of Lisbon's best attractions
The best viewpoints in Lisbon
You might also like
With so many top Lisbon attractions to tick off, your city sightseeing checklist could get very long indeed. That's why we've put together this list of the city's essential sights – here you'll find architectural wonders, spectacular palaces and the best lookout points in Lisbon.
Embarking on an intrepid mission to discover Lisbon's many offerings is thirsty work and, besides the city's wide-range of history and cultural sights, there is a long list of modern, and more traditional, bars where you can replenish any lost fluid.