The 10 best Lisbon restaurants
Take a look at our list of the best Lisbon restaurants, from the finest seafood restaurants to the city's top tapas bars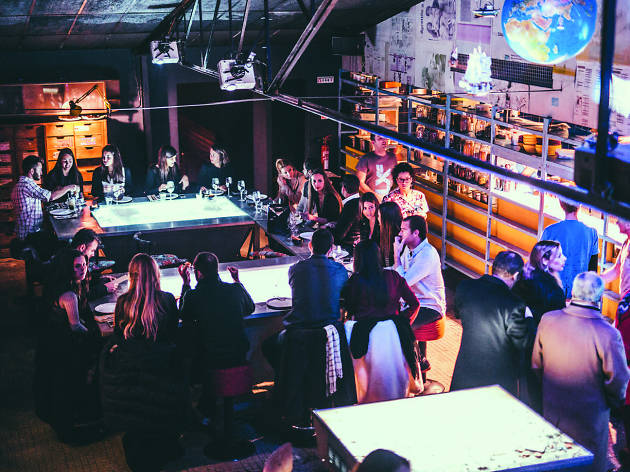 Some of these best Lisbon restaurants are new, some have been going for years. What they all have in common is great food, ambience and service.
Recommended: The best fish restaurants in Lisbon
More of the best Lisbon restaurants
Just because you're on a diet, detox or health kick – or need coeliac-friendly, dairy-free or paleo-style dishes to figure on the menu – doesn't mean that you can't still dine out in style. We've rounded up the best healthy restaurants in London, including superfood pitstops, healthy vegetarian and vegan restaurants, calorie-conscious eateries and raw food specialists. We've also included restaurants that offer plenty of healthy dishes so that you don't have to ditch your less enlightened (read: fatty) friends when you say goodbye to gluttony. Clean eating just got a whole lot tastier.
The offer for Japanese restaurants in Lisbon has seen a major growth over the last years. Not everything that opened, however, has the quality we would wish for or the magical hands that can treat it as it deserves. The best Japanese restautants in town are few, but they make a fine set. Here it is.
If you are a fresh fish lover, Lisbon is probably one of your top destinations. And if it isn't yet, because you've never been here and you've just arrived at this page because you were cruising on the internet, pay attention to what we have to say. Our seafood is the best in the world (ok, maybe we are exaggerating a little bit here, but it is certainly on the top-5) and these are the best fish restaurants in Lisbon where you have to go to see that we are absolutely right.