The best Lisbon hotels with jacuzzis
So you spent the day walking up and down Lisbon's hilly streets, and now all you want is to go back to your hotel and relax in the jacuzzi? What if we told you that in the following hotels, you don't even have to leave your room to relax?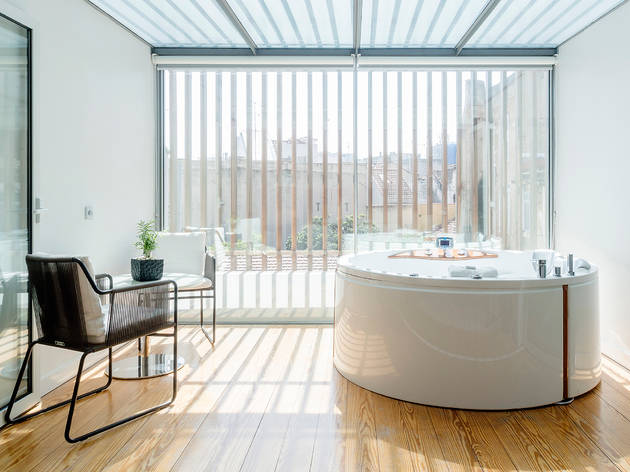 Among the best hotels in Lisbon, some are more conducive to romance than others. Finding a hotel with a jacuzzi in the room is not easy, but the truth is, having a bubbling tub at the foot of the bed or on the balcony makes everything better. We gathered a list of the best hotels with private jacuzzi in Lisbon.
The best Lisbon hotels with jacuzzis
Where to stay in Lisbon
The offer for hotels and hostels in Lisbon keeps growing to keep up with tourists pouring in to meet the capital. We've already covered the best hotels in Lisbon, but now we are narrowing it to the cream of the crop. If you are looking to live it large check-in at one of these best 5-star hotels in Lisbon. Recommended: The best things to do in Lisbon
The best 4-star hotels in Lisbon offer style, comfort and privileged location in the city center. Many of the best boutique hotels in Lisbon are in this category, bringing the best of design and a personal touch to their guests' stay.
Sure, there are plenty of hotels in Lisbon, but a good bargain is hard to come by. We went on the hunt for the best cheap hotels in Lisbon and came back with eight great ones, with prices between 50 and 70 euros a night. Save your Money and have a look at our selection, and if you're still feeling thrifty check out how to have fun in Lisbon without spending a cent.