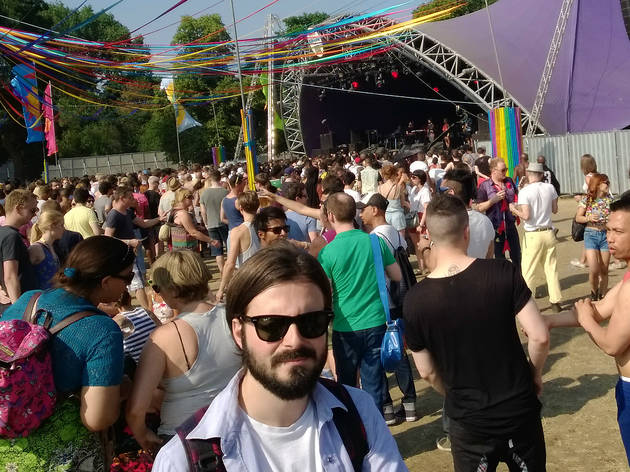 1/7
Ahh, the sunshine! Everyone who forgot their shades had to do an awful lot of squinting.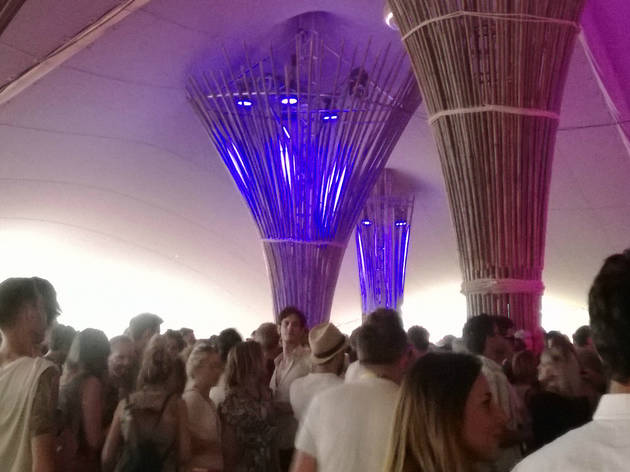 2/7
Bamboo-ya! People finding some shade to the sounds of legendary disco king DJ Harvey.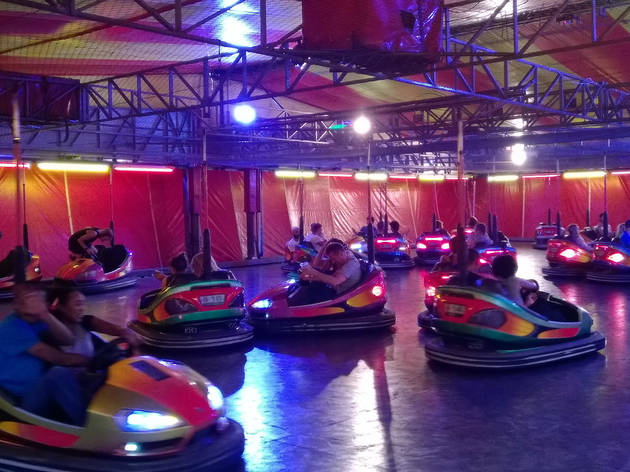 3/7
Pull up to the bumper, baby!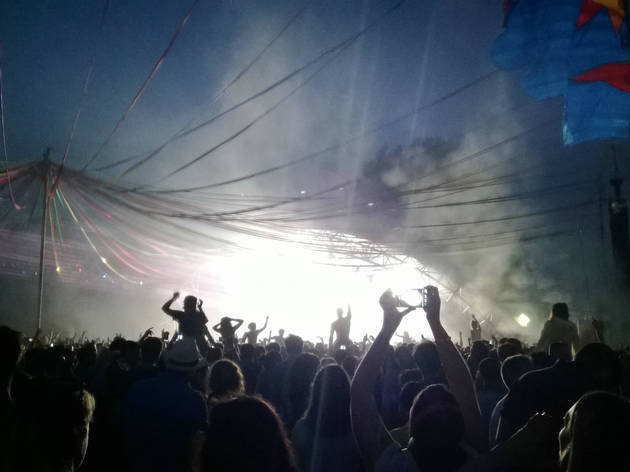 4/7
Main stage headliner Goldfrapp didn't hold back on the light show for her set. This was her (appropriately) performing 'Ride A White Horse'.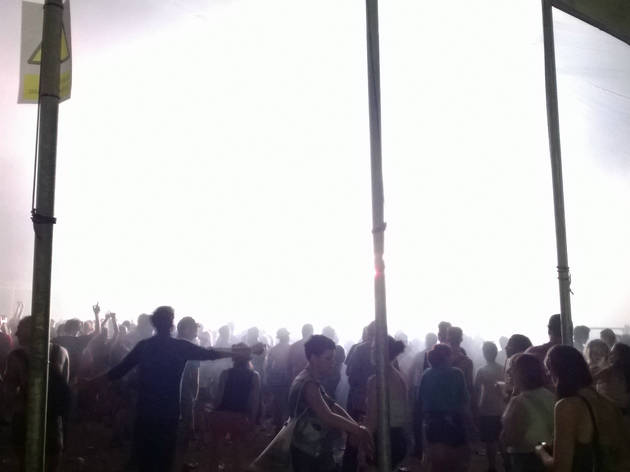 5/7
Things got even more flash during a set by German technomeister Paul Kalkbrenner.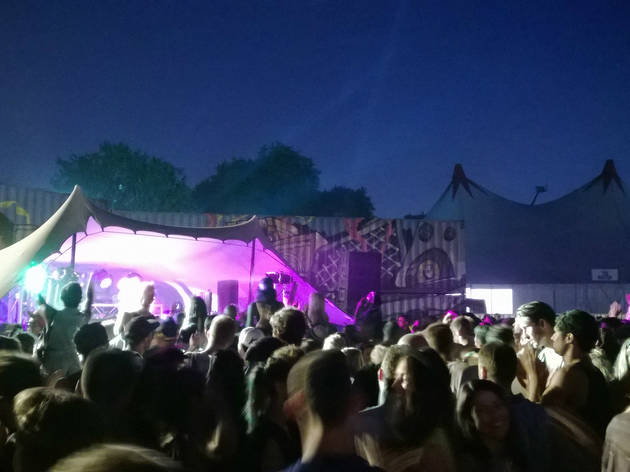 6/7
The last set of the night, as performed by jackin' house queen Heidi.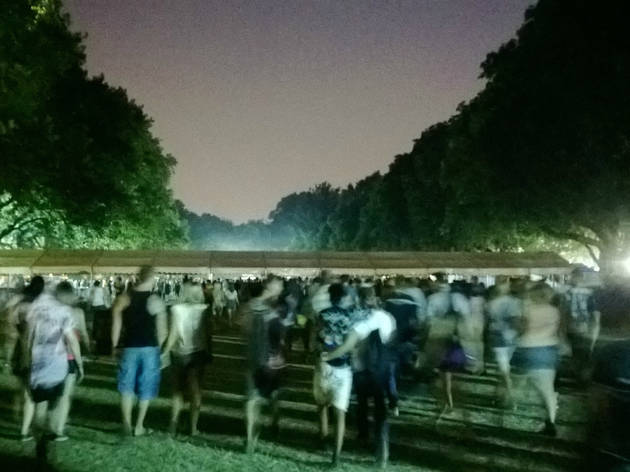 7/7
Time for bed… see you next year, Lovebox!
A scorching Sunday at Lovebox
Oliver Keens hits Victoria Park for a day of sunshine and a night of big tunes

My night out was on the Sunday at Lovebox – one of Time Out's favourite metropolitan festivals, held every year in London's best whale-shaped park, Victoria Park (seriously, from above it looks like a blue whale). While it was a scorching hot summer's day, things really got going after dark…