Bill Woodrow interview: 'It was life imitating art'
The great British sculptor, who did for washing machines what Andy Warhol did for soup cans, tells us about his favourite works from the past four decades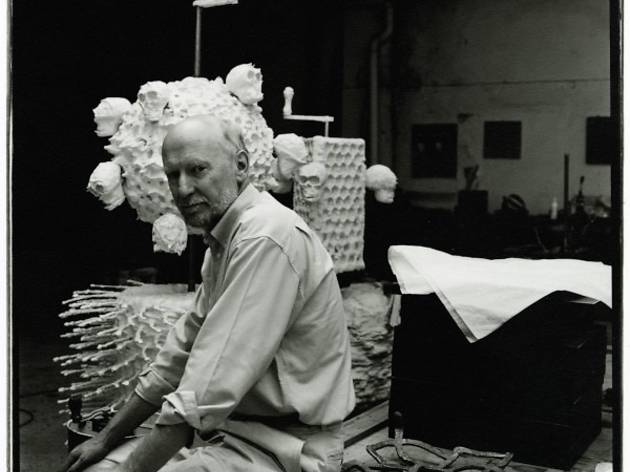 current Royal Academy Burlington Gardens retrospective
that are from his own collection.
Woodrow came to prominence in the 1980s with his cut-out sculptures that reused the surface of white goods found on the streets near his home to make unexpected forms; a bicycle appears from the side of a twin tub or a tiger leaps from a car bonnet. Realising the social currency of these discarded items, Woodrow was also able to make comments about the political and cultural events of the time, such as the hijacking of aeroplanes and the IRA bombings in London. But a time came when the cut-outs had served their purpose, and the artist began to explore materials like bronze and glass, while life experiences, from beekeeping to visiting the Arctic, would influence his practice.
This long overdue survey of an artist who hasn't courted the art limelight in the same way as many of his contemporaries gives insight into Woodrow's witty and politically conscious mind. Here he picks four works from different series that track the changes and similarities within his 40-year practice.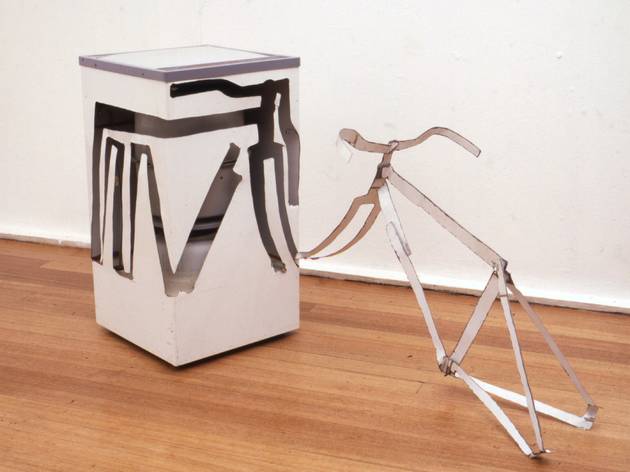 'Spin Dryer with Bicycle Frame Including Handlebars', 1981
'I lived in south London at the time and there was always stuff dumped out on the street. I didn't have money to buy materials; this stuff was the natural material of the city – and free. I realised that the surface of a twin tub or spin dryer had a huge amount of metal and you could cut it out. I'd been undoing bicycles and thinking about how I could put them back together. Then I made this bicycle form connected to a spin dryer, and I just looked at it and thought, What is that? It's a bizarre combination.'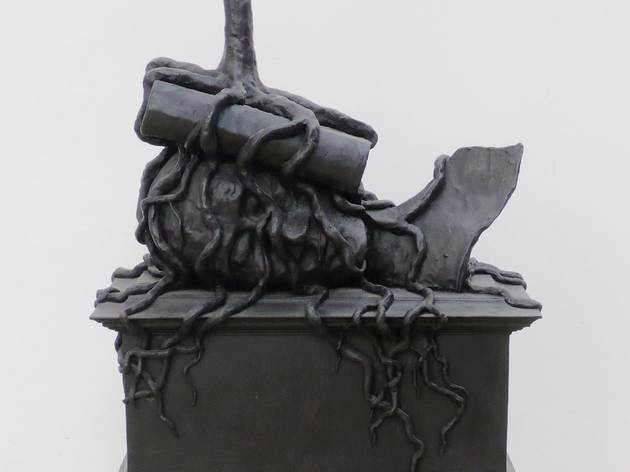 'Regardless of History', 1998
'I'd seen some photographs of ancient temple ruins, where the jungle had just taken over and huge roots were encasing everything, so when I was invited to make a proposal for the Fourth Plinth, I wanted the plinth to become part of the sculpture. I hadn't used bronze before because of the art history baggage, but I wanted the sculpture to have this monumental presence.'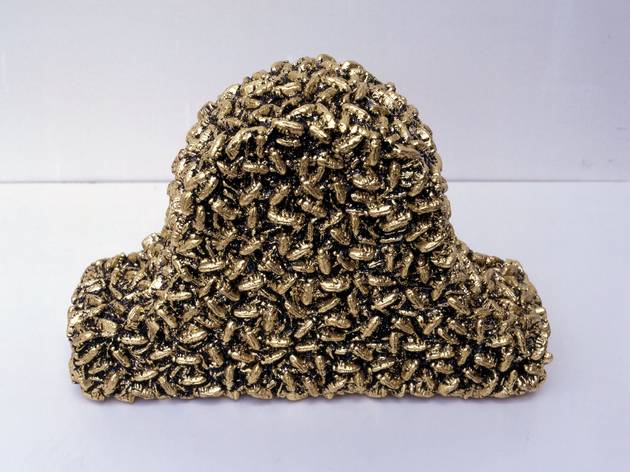 'Clockwsarm', 2001
'I'd decided to work from a theme and one day these two words "The Beekeeper" popped into my head. I thought it was conceptually rich because of bees' symbiotic relationship with humans, the way honey is a worldwide currency, how they're minute but we're frightened of them. I went on a beekeeping course and when we moved out of London I finally got to keep bees. Instead of art imitating life, it was life imitating art.'
'Black and White 5', 2012
'The sculpture of these figures came out of my going to Arctic Norway, where I saw the aurora borealis when I was fishing in a river at midnight. The landscape affects everything you do there. I started to look at how people live in that environment and began to understand how cultures develop, survive and are threatened by things like oil exploration.'
Top art features
Our critics' pick of the must-see art exhibitions in town this season
Read more