Birdhead: Welcome to Birdhead World Again, London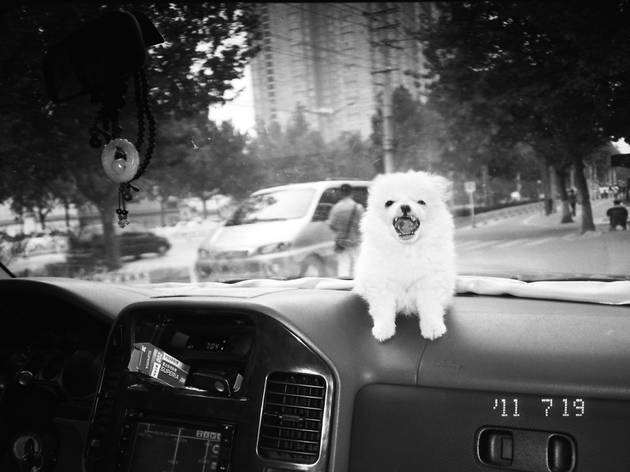 There's jeopardy in Paradise Row at present, where Shanghai duo Ji Weiyu and Song Tao's odd monochrome photographs may soon witness an injury induced by tripping over a twelfth-century poem laid out in the middle of the floor. Xin Qiji's lovely verse is called 'Youth Does Not Know How Sorrow Tastes' and the large-format images of wild-haired youngsters moshing at a gig seem to bear this out.
There's banality here, but no sorrow: that is left to the viewer faced with 112 smaller images, jammed together and almost violently boring. A smooth-skinned girl is offered a flower; a pocked youth inhales his cigarette. Two men – drunk? – touch lips, while a couple hold hands, their heads cut off by inept camerawork. Is this a metaphor for love, where we lose our heads, or simply a celebration of the transitory? Or have I just been looking at too many snaps of gormless groups smiling at the photographer?
Birdhead may be young but they aren't foolish: the title image of 'Welcome to Birdhead World Again' is an intriguing collage of photos pinned atop one another; a grinning youth effacing a still life of dead flowers and a gun, a woman's face covered by the post-it on her forehead as if mocking the obliteration each image inflicts on the one behind it, and the whole graffiti-ed with calligraphy. This collation seems to indicate that 'youth' knows a few things 'maturity' has forgotten to think about; I just wish there were more here like it.