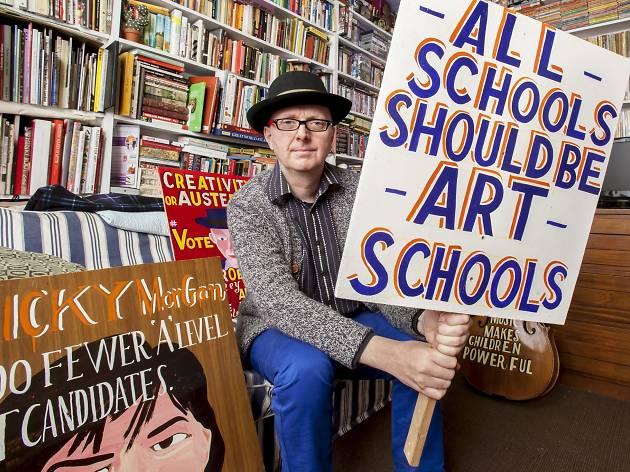 Bob and Roberta Smith interview: 'Unless artists stand up for art, we're doomed'
Radical artist Bob and Roberta Smith tells us why art is an election issue
The artist known as Bob and Roberta Smith doesn't mind what you call him. His real name is Patrick Brill, but during a spell in New York in the 1980s, he sent some paintings to galleries as 'Bob Smith' and the name stuck. When he got back to London, he thought it would be a laugh to add his sister's name, Roberta, since they sometimes worked together. Roberta went on to get a 'proper job' but, well, the names stuck.

'"Bob" is just fine,' he insists, picking up a hammer and driving a nail into one of his beautiful hand-painted signs, turning it into a placard. It reads: 'Vote Bob 4 more art.' Holding it aloft, the 51-year-old cuts a comical figure in his Leytonstone kitchen: part radical bohemian, part eccentric uncle. On the table is a pot of tea and a half-eaten bowl of cornflakes. Bob has kept his slippers on
especially for the photoshoot.

This engagingly quirky east Londoner is, like Tracey Emin or Grayson Perry, one of the few contemporary artists whose fame has spread beyond the art world. That's largely because of his colourful, community-minded graphic art. You've probably come across 1997's 'Make Art Not War' – painted on boards found in a skip and now in the Tate Collection – or the more recent 'All Schools Should Be Art Schools'.

The line between artist and activist has always been blurred for Smith. Posters, graphics and album covers are his first love, and his art output has always included statements painted freehand or using simple signwriter's stencils. 'The relationship between visual culture and politics when I was growing up was really rich,' he says. 'It was going on marches, going to Rock Against Racism gigs and things like that, and all the posters that were around it – that's what I was looking at.'

In May he's taking the massive step of standing as an independent candidate against Michael Gove in the commuter-belt seat of Surrey Heath. Smith's not the only cultural figure getting involved in the general election (comedian Al
Murray is to stand against Ukip leader Nigel Farage in South Thanet), but he has a serious point to make. 'I want the arts to be an election issue because it's daft what's happening to art education,' he says, referring to the government's discouragement of art subjects in schools. 'If you tell kids that art and culture are not really that important, you're going to damage the whole of British design and British industry.'

So what is Smith's aim? 'The goal is to retain our deposit,' he says modestly. 'To do that, we need around 2,500 to 3,000 votes. But if we could get that, it would mean that a lot of people in Surrey Heath are concerned about art education in their schools.'

And how close is he to that target? 'We went down there the other day and this woman, Karen, who's a drama teacher, ran up to me said, "Hello, Bob – I'm going to vote for you." She was really excited. So we've got one voter. Also, the lady in the art shop was really into it.'

Okay, that's two voters already. Who knows? Come May, perhaps Smith will pull off the political shock of the century. Even if he doesn't, we'll have seen the most aesthetic election campaign ever. Art for art's sake – with leaflets you will want to keep.
See Bob's ballot box of tricks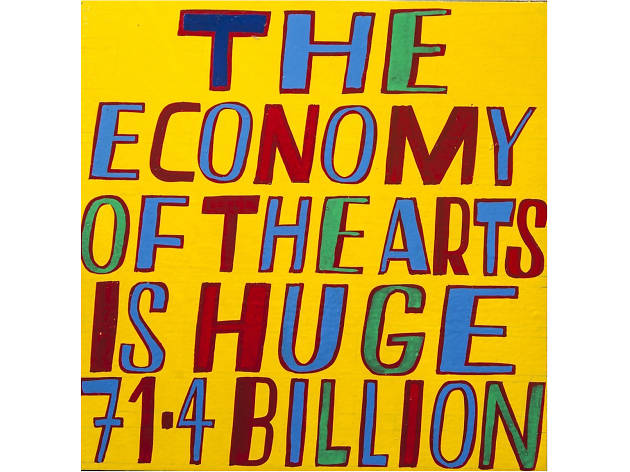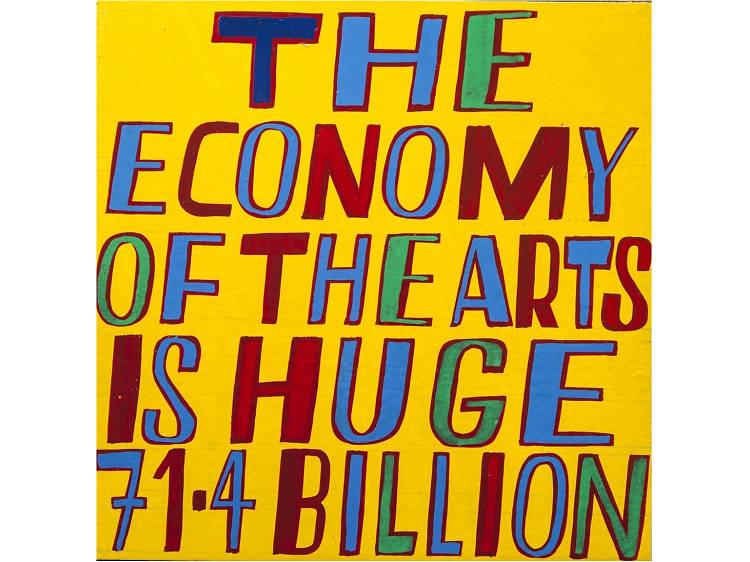 'Art is part of how we understand the world. Which is why what's happening to art education – where it's even being shifted out of primary schools – is so terrible.'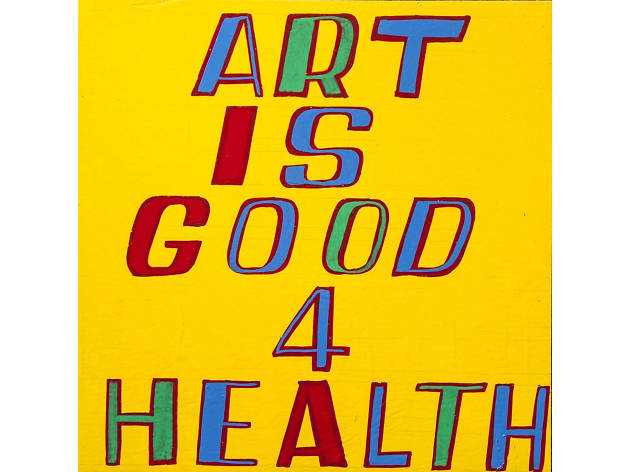 'There's been a lot of research proving how art benefits
health and wellbeing. But I think it goes even deeper than
that. Art is fundamentally about life, about being human.'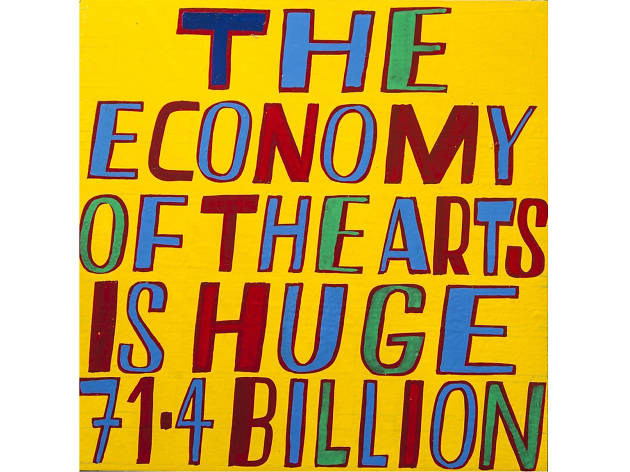 'The arts aren't a left-wing hobby-horse issue. Artists
understand what it means to sell things and to make
objects that people want, and we understand business.'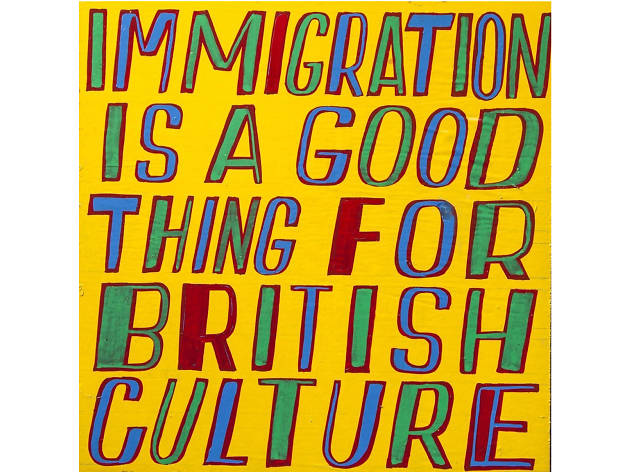 'Immigration is great for British culture. It's absolutely
crazy to build a bigger barrier around Britain than what
exists. There's already the Channel, for goodness sake!'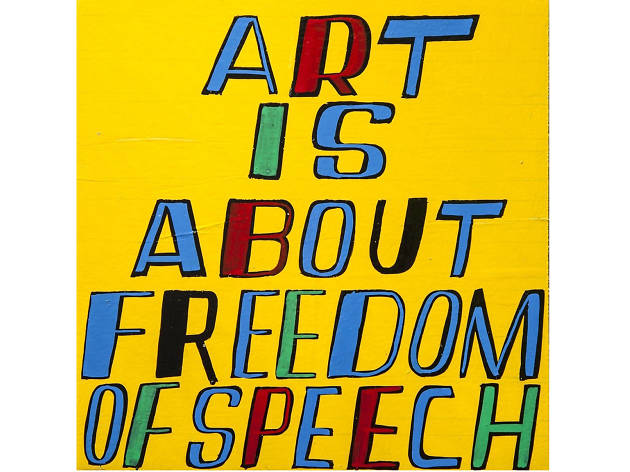 'A blank sheet of paper is freedom of speech. You can
do anything on that sheet. The Charlie Hebdo massacre
reminds us that art is right at the centre of who we are.'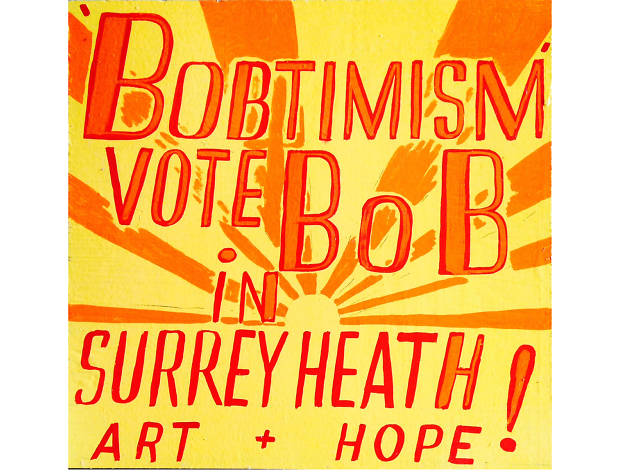 'History proves that putting money into the arts in times of
austerity really works. You [need to] have a longer view of
why the arts are important.'
Read more Time Out art interviews
Support Time Out
We see you're using an ad-blocker. Ad revenue is Time Out's main source of income. The content you're reading is made by independent, expert local journalists.
Support Time Out directly today and help us champion the people and places which make the city tick. Cheers!
Donate now