Catherine Ince on Pop Art Design
Some of the 20th century's most iconic paintings, sculptures and designs feature in the Barbican's kaleidoscopic Pop Art Design. Curator Catherine Ince gives us a sneak preview of this season's brightest show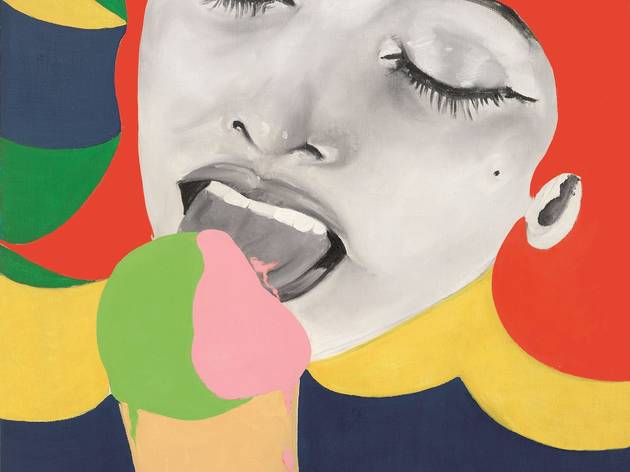 1/6
Private Collection © ADAGP, Paris/DACS, London 2013
'Ice Cream 1' (1964) by Evelyne Axell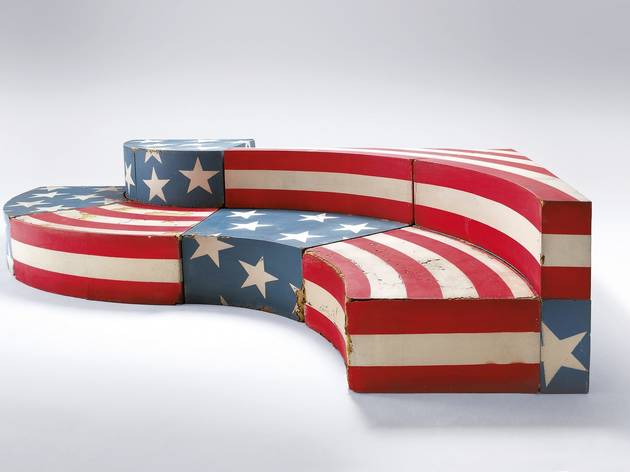 2/6
Collection Vitra Design Museum; photo: Andreas Sütterlin
'Leonardo' sofa (1969) by Studio 65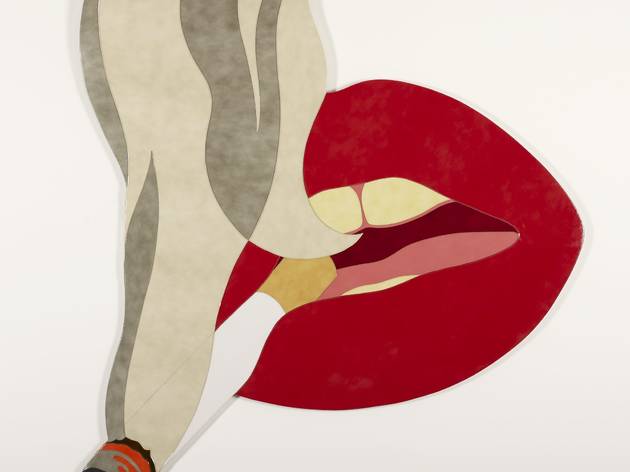 3/6
© Estate of Tom Wesselmann/DACS, London/VAGA, NY, 2013
'Smoker Banner', 1971, by Tom Wesselmann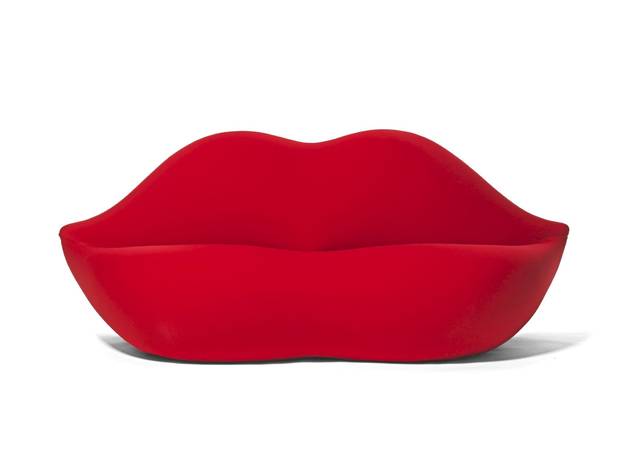 4/6
Vitra Design Museum/Alberto Peroli
'Bocca' (1970) by Studio 65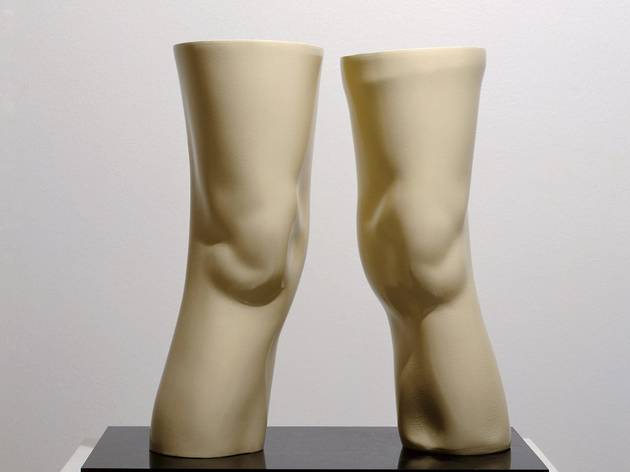 5/6
© Claes Oldenburg
'London Knees' (1966) by Claes Oldenburg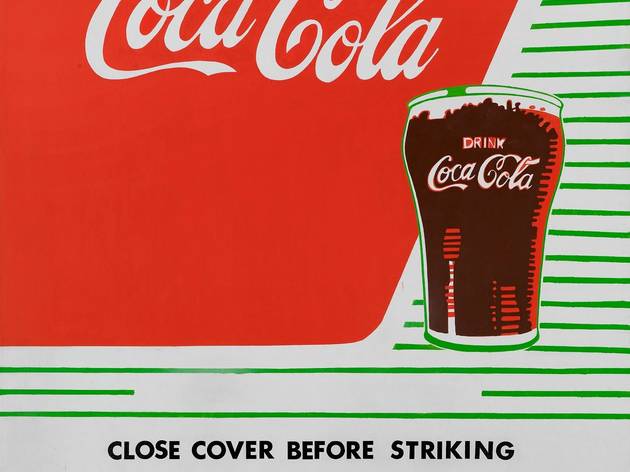 6/6
© 2012 The Andy Warhol Foundation for the Visual Arts, Inc./Artists Rights Society (ARS), New York/DACS, London 2013
'Close Cover Before Striking' (1962) by Andy Warhol
Pop Art Design
, a show that looks at the influences, motifs and methods shared by artists and designers between the late 1950s and early 1970s. Ince is referring to 'London Knees', the model made in 1966 by Claes Oldenburg, famed sculptural enlarger of everyday objects – and knobbly body parts. 'Oldenburg came to London and started to make suggestions for a public monument that was originally intended to be sited on the Victoria Embankment,' Ince explains. 'He drew on some of the forms that he was seeing at that time, and this is pretty much what you would see at that moment – the space between the top of a pair of boots and the bottom of a miniskirt.' The American artist challenged students at LCP (now London College of Communication) to photograph as many shapely knees as they could find. As far as we know, no faces were slapped in the process (this was the '60s, after all) but, unfortunately, Oldenburg's public monument never found a home next to the Thames. 'It's fashion driven, but with a brilliantly sculptural sensibility,' says Ince of one her favourite objects in the show.
The Barbican is the fourth venue for this touring extravaganza, which began life at the Vitra Design Museum in Weil am Rhein, Germany before travelling to Copenhagen and Stockholm, gathering prime examples of Pop Art by the likes of Tom Wesselmann, Roy Lichtenstein and Andy Warhol along the way. What the show highlights is, as Ince puts it, a 'to-ing and fro-ing between worlds,' with artists like Warhol drawing from the language of advertising and design, and designers like Ettore Sottsass taking their cue from the brashly colourful world of pop art. In rooms decorated in hues of pink and peppermint, these half-century-old art works and designer objects feel amazingly youthful, even if some of the more fragile pieces – like 'Leonardo' (1969), Studio 65's painted foam stars and stripes sofa – are beginning to crumble. You'll see the comic page that influenced Roy Lichtenstein's iconic 'In the Car' painting – and get read the entire strip, and find displays dedicated to the explosion of graphic design and the influence of drugs culture on the visual arts of the era. 'There's so much to enjoy,' says Ince. 'Even if you're not particularly interested in art or design history.'
For London, where more than 280 works will be on show, Ince has beefed up the British contingent, which includes David Hockney's 'Tea Painting in an Illusionistic Style', a Typhoo box fantasy made while Hockney was a student at the RCA, and several works by Brit pop supremo Richard Hamilton – including 'Epiphany', based on a badge saying 'Slip it to me', which Hamilton found in a seedy Venice Beach store while in the States to see the first Duchamp retrospective. Ince has also upped the number of women artists, with works like 'Cowboy' (1963) by the American-born, London-based sculptor Jann Howarth providing a ghostly foil to Evelyne Axell's saucy 'Ice Cream I' painting. 'They were looking at idols and the idea of pleasure,' says Ince. 'But in a way which I think is quite different to how men were looking at women at this time.'
A deliriously disorienting circle of influence spins from a display in which a classic 1950s Coca-Cola vending machine is shown alongside Andy Warhol's 'Close Cover Before Striking' (1962), which is based on a Coke matchbook ad, and 'Tribute to Andy Warhol', a stool inspired (via Warhol) by a Campbell's soup can, designed by the Italian company Simon International in 1973. These are placed in a mammoth, walk-through display designed to look like a classic New York storefront from the era. It takes the art and design beyond the rarefied atmosphere of the gallery to give a real sense of how the pop landscape might have looked. As Ince puts it, 'everybody was mining this exciting world of neon lights and life just being played out on the street.' The nights may be drawing in but this is one show that's sure to banish the blues.
Top art features
Our critics' pick of the must-see art exhibitions in town this season
Read more
Sponsored listing
Whitechapel Gallery
This East End stalwart reopened in 2009 following a major redesign and expansion that saw the Grade II listed building transformed into a vibrant, holistic centre of art complete with a research centre, archives room and café. Since 1901, Whitechapel Art Gallery has built on its reputation as a pioneering contemporary institution and is well remembered for premiering the talents of exhibitions by Jackson Pollock, Mark Rothko and Frida Kahlo among others. Expect the rolling shows to be challenging and risqué.
Venue says: "Magical objects, antiquated libraries and elaborate habitats. Explore the immersive world of Mark Dion in Theatre of the Natural World."