Heads up! We're working hard to be accurate – but these are unusual times, so please always check before heading out.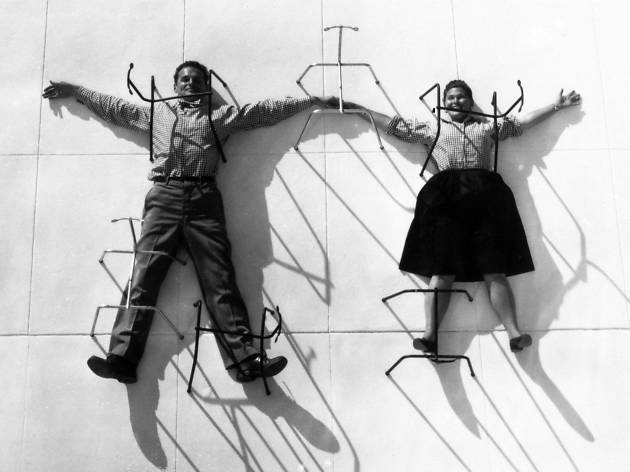 Charles and Ray Eames: Four things you didn't know about the world's best design pair
Charles and Ray Eames are most famous for their iconic stackable chair but they didn't just do furniture. Ahead of a Barbican retrospective we profile the prolific twentieth-century design titans
Type the word 'Eames' into eBay and more than 7,000 results appear. You'll see examples of their classic designs for sale, such as the stackable 'DSS' chair molded from fibreglass, which first appeared on the market in the early 1950s and soon filled school halls across America. But you'll also find as many knock-offs – the Eames brand must be among the most imitated on the planet. In addition, suffixed by 'era' or 'style', are countless examples of vaguely mid-mod stuff. So famous is the Eames name that today it stands for a certain kind of clean-lined, post-war design. But what about the designers themselves?
This week, the Barbican opens a show dedicated to work from the 1930s to the 1970s by Charles and Ray Eames (The World of Charles and Ray Eames runs from Wed Oct 21–Sun Feb 14 2016) and, featuring colourful masks, the nosecone of a plane, whimsical kaleidoscopic films encompassing science, natural history and art, and early experiments with computers, it blows apart a narrow view of the duo as the inventors of stylish seating solutions. 'What I hope people will go away with is not a singular picture of them as the creators of iconic furniture,' says curator Catherine Ince. 'But of people who are really motivated by ideas, and people coming together to make vast leaps in society.' Here's four things you didn't know about the world's best design pair.
Things you didn't know about the Eames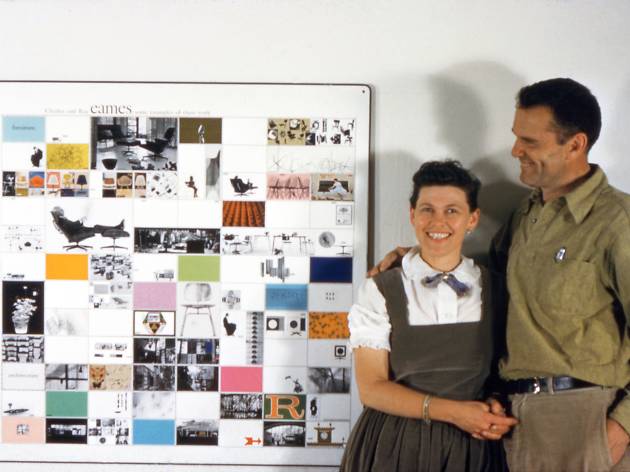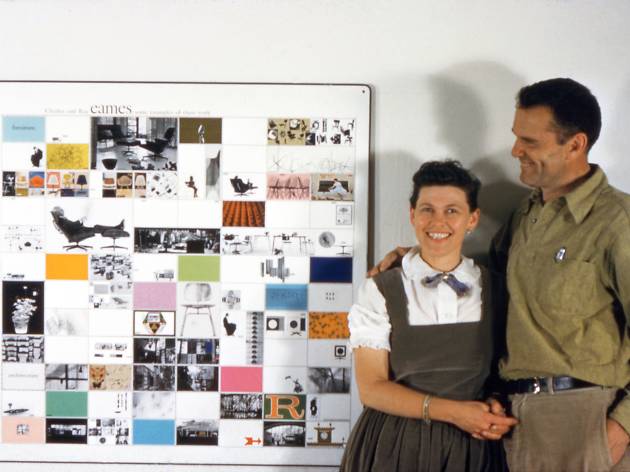 © Eames Office LLC
1. They were the first design power couple
'Charles used to say: "Ray, my wife not my brother," because people made that mistake endlessly,' says Ince. The mistake is perpetuated to this day. In fact Ray (born Bernice Alexandra Kaiser in 1912) met her future husband Charles at college in Michigan in 1940. Ray was a student, Charles was a teacher (and – scandal – married to someone else). They began working together soon after and, after Charles was divorced, moved to California, where they eventually set up the Eames Office. As much as it follows their design evolution, the show is a story of their love affair, filled with snapshots, mementos and notes to each other. 'Anything I can do, Ray can do better,' Charles was fond of saying. Charles died in 1978 and Ray died on exactly the same day ten years later. 'She kept asking what day it was, which is rather beautiful,' says Ince.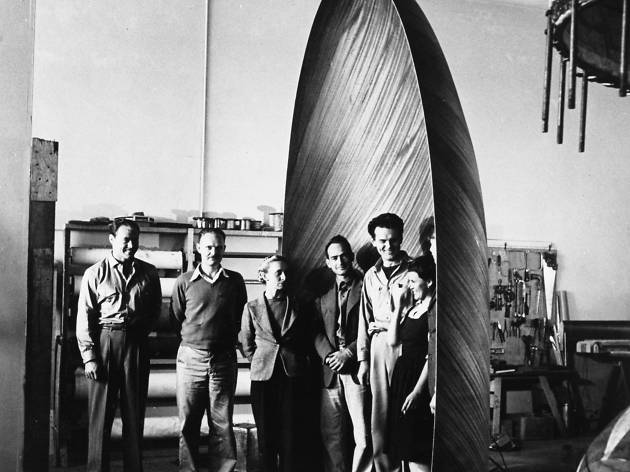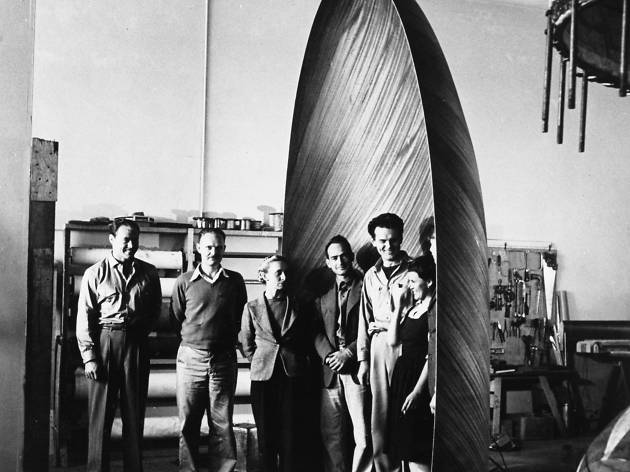 © Eames Office LLC
2. They were shaped by war
One of the first things you'll see in the Barbican show is a giant and very beautiful plywood model of a nosecone for a plane, which the duo designed in the early 1940s. 'World War II really afforded them the opportunity to experiment,' says Ince. 'And California was a hotbed of all types of technology industries and military companies, like Lockheed. Their first plywood chair was a design for a lightweight pilot's seat. As the war effort started to subside they transferred the knowledge and skills that they'd developed with military products back into furniture for the home.'
© Eames LLC
3. They kept it in the house
The pair started to plan their house in 1945 and eventually built it in the Pacific Palisades area of LA in 1949. Now a landmark of mid-twentieth-century design, the Eames House was a canvas for their ideas and a hip space to entertain their showbiz pals. 'They ran with a Hollywood circuit, many of whom were quite left-wing writers and directors,' says Ince. Among the visitors noted in Ray's logbook are Charlie Chaplin and Billy Wilder. They even made a special low-based chair for Wilder, who was prone to leap out of his seat when excited by something on TV.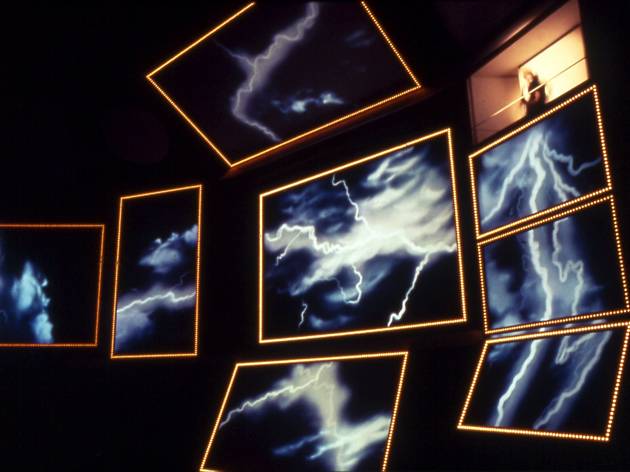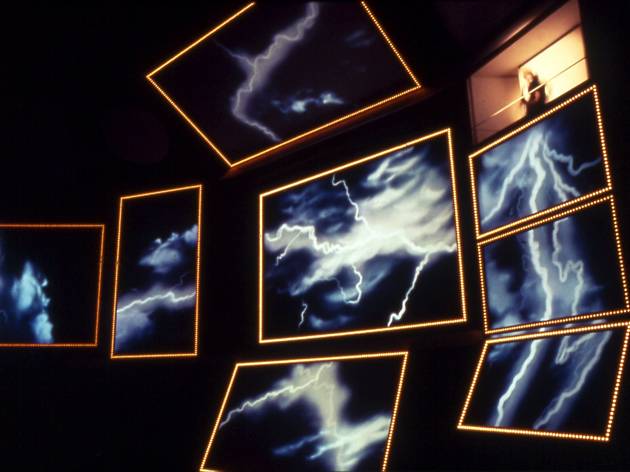 © Eames Office LLC
4. They would have been all over Instagram
'During the '60s and '70s they become totally devoted to communicating ideas about how the world is changing,' explains Ince. For the IBM Pavilion at the 1964 New York World's Fair, they created a crazy viewing experience within an egg-shaped theatre in which, rising up 53 feet through the floor on a 'People Wall', viewers watched a series of films. 'They were trying to communicate that human processes of managing information and decision-making are essentially the same as the complex modelling that a computer or data processer would go through,' says Ince. 'It's about habituating the computer at a time when people were probably terrified of what automation meant.' You could even interact with an optical scanning and retrieval machine, by writing a date on a card and feeding it into a machine, which would scan it, feed it into a computer and print you a souvenir IBM Pavilion card with the New York Times headline from that date on it. 'It's the first kind of Google moment in that sense, says Ince. 'It must have been completely mindblowing!'