Heads up! We're working hard to be accurate – but these are unusual times, so please always check before heading out.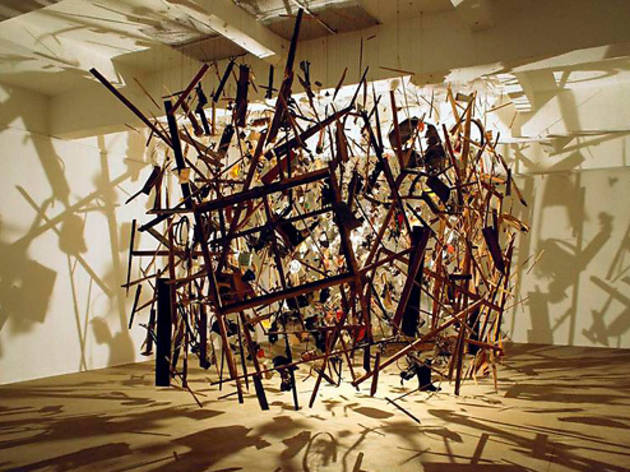 1/4
Cold Dark Matter: An Exploded View, © Cornelia Parker, Frith Street Gallery, London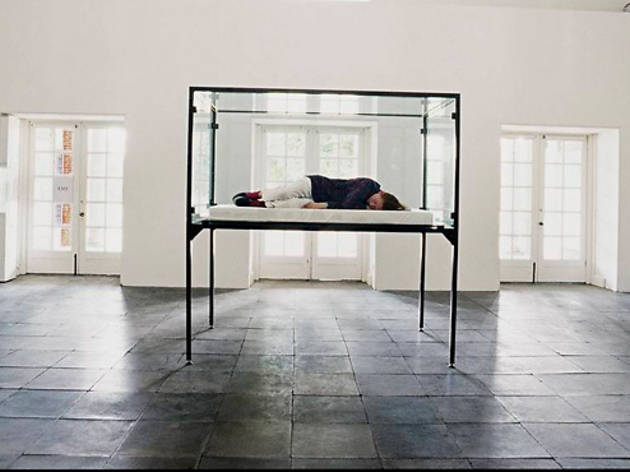 2/4
Tilda Swinton approached Parker with the idea of collaborating on a performance piece. The resulting work attracted 25,000 visitors to the Serpentine Gallery to watch the actress sleep in a glass box. The performance has since been repeated at the Museo Barracco in Rome in 1996 and New York's MoMA in 2013.The Maybe, 1995 © Cornelia Parker, Frith Street Gallery, London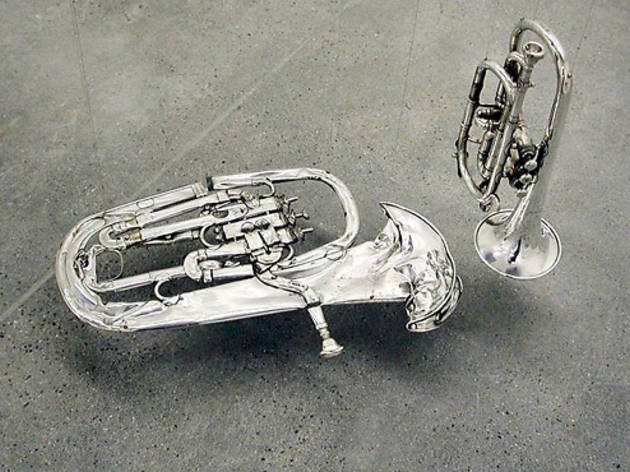 3/4
Parker has been squashing metal since 1988, when she flattened hundreds of bits of silverware with a huge bulldozer in Chorleywood for an installation at Birmingham's Ikon Gallery. Since then, she has squished thousands of metallic objects, including the instruments of a full brass band.'Composition with Horns (Cornet and Tenor Horn)' 2004, 2004 © Cornelia Parker, Frith Street Gallery, London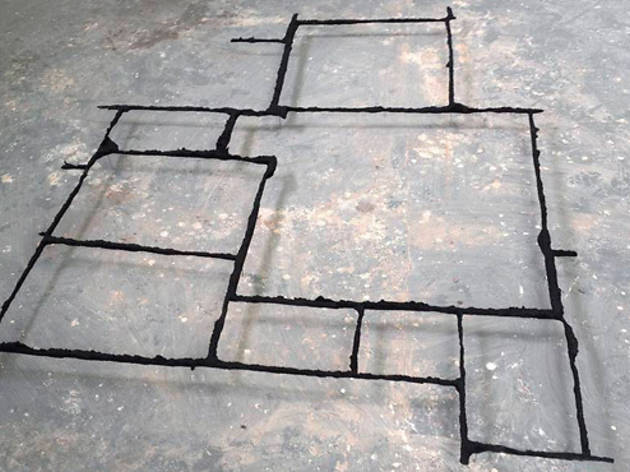 4/4
Marching along London's pavements inspired the artist to create moulds of their cracked surfaces and cast them in bronze for her new show.Pavement Cracks, 2012-2013© Cornelia Parker, Frith Street Gallery, London
Cornelia Parker deconstructed
She's blown up sheds and steamrollered silverware but Cornelia Parker is a quiet artist at heart
Cornelia Parker
burst, quite literally, into the public eye in 1991 with 'Cold Dark Matter: An Exploded View'. This ordinary garden shed, blown to smithereens by the army and then suspended in mid-air, marked the arrival of a major force in contemporary art. Parker has since made a body of work that includes performance, suspended remains of burned churches and squashed fine cutlery, earning her a 1997 Turner Prize nomination in the process. A long-overdue book celebrating the 56-year-old artist's career has just been published by Thames & Hudson. Parker's latest works, which go on show at the
Frith Street Gallery
(June 7 to July 27) see her exploring themes of resurrection, death and abandonment through photographs of prison walls, suspended bits of wood casts of cracks in the pavement.
Does this major monograph feel like a landmark moment in your career?
'It means a lot to me. I've had so many thoughts over the last 30 years so it's nice to see them under one cover. I've had catalogues before, obviously, but they've been short runs and they don't go round the world. So this is great, it's what every artist wants. Because I've written 22,000 words of it, it's made me focus and be conscious of what I've done. And you sometimes don't have time for that. I'm no spring chicken, so it's great to have a resumé of my work.'
Was giving a personal perspective on the works important to you?
'I didn't intend to write it, but I started to jot down notes and I realised it would be simpler for me to write a paragraph on each work than be interviewed. It started to act as an aid to memory as well and just grew from there.'
The book is very clearly written
'Yes, it's important to me to be pragmatic about listing the materials so you know what you're looking at, and hopefully then the viewer is liberated to take the work wherever they want to take it. It's like a caption in a newspaper.'
Does it feel odd to be looking back over your career?
'Yeah, very odd! I thought "ooh I've done it all now I might as well curl up and die!" But I work in a very subconscious way and I try to keep things very hazy and open. So in a way, by laying the ghosts of my previous works to rest, I can now move on.'
In the new exhibition, your bronze casts of cracks in the pavement show an interest in your urban environment, what inspired that?
'Pounding the streets a lot. We used to live above our studio, but now we've moved further away, which means that I've been more in transit, especially walking my daughter to school. So the work just spilt out from the streets.'
Is there an element of a return to childhood there, since the work relates to your daughter and recalls games of hopscotch and avoiding the cracks?
'Well, I like walking the city and I'm much more hooked on urban space now than the country. But having a child late in life meant that I could spend a lot of time with my daughter, so I suppose I'm reliving my childhood through her and being a kid again.'
Is it more of a challenge to create work now that you're so established and you have such a large body of work?
'Yeah for a long time people thought I just made large suspended works. But I made smaller pieces that were just dying to come out, but no one would give me a show of those. People often want the big dramatic works, not the smaller quieter ones, but I don't worry about how it fits together anymore, I just have to do it. I feel compelled to make a work, it's like an itch I have to scratch, and once it's been scratched it goes away.'
Top art features
Our critics' pick of the must-see art exhibitions in town this season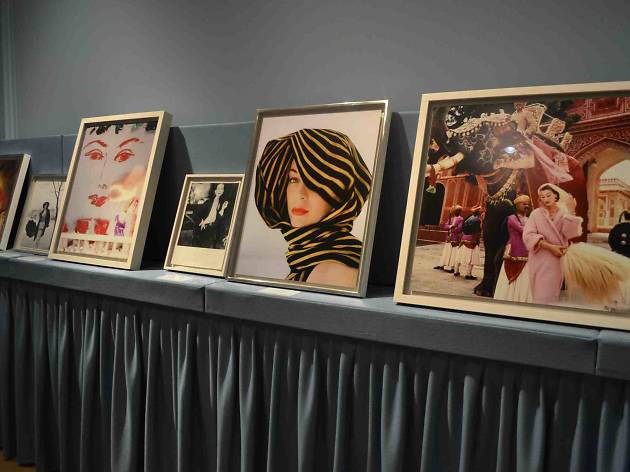 © Vogue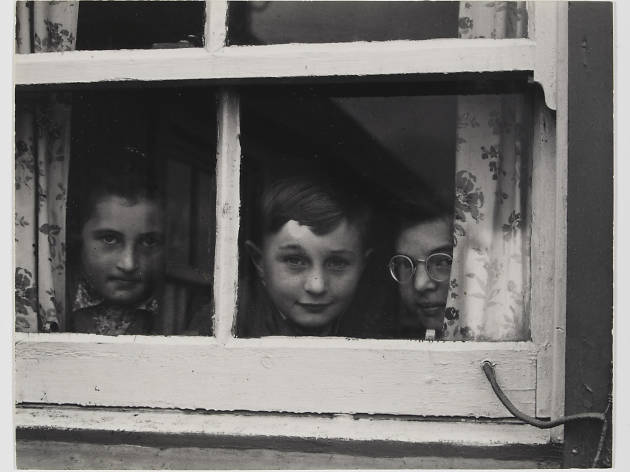 Find out what our critics make of London's new exhibitions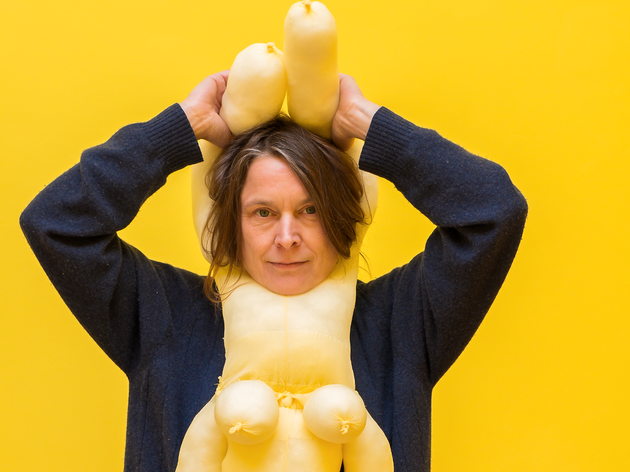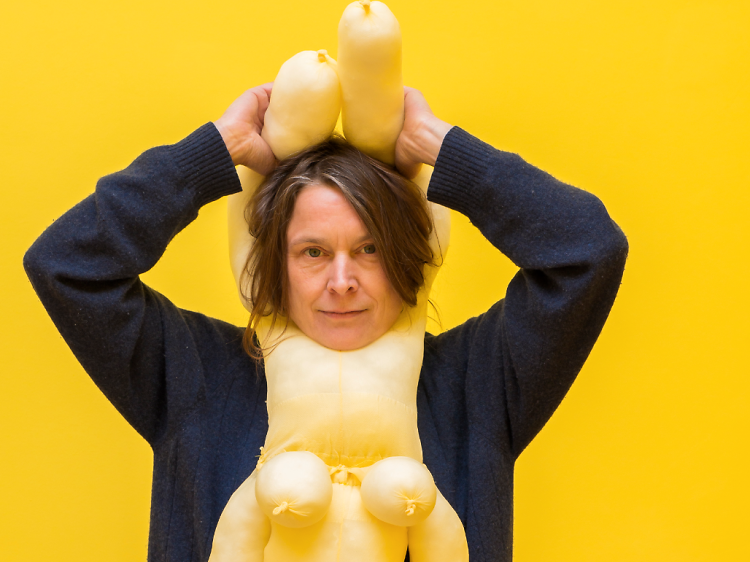 We talk to the biggest names and emerging talent in the art world