Deutsche Börse Photography Prize 2015: meet the nominees
We cast an eye over the four nominees for this year's £30,000 Deutsche Börse Photography Prize
The annual Deutsche Börse Photography Prize returns to the Photographers' Gallery this spring with a shortlist of four artists up for the top prize of £30,000. The winner is announced on Thu May 28 2015, so here we give our verdict on this year's nominees.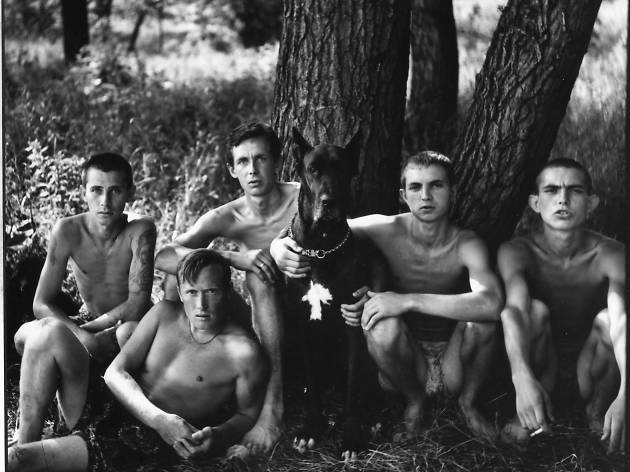 ©MAMM, Moscow / Nikolai Bakharev
A photographer for the ominous-sounding Communal Services Factory during the Soviet era, Russian artist Nikolai Bakharev found himself snapping weddings and kids' parties to supplement his income. This is how he came to shoot this series of bathers on Russian beaches during the 1980s. His subjects are just couples and families on days out (in fact, the photos on show are the ones his sitters didn't want to keep). Except, of course, they're way more than that. Curiously difficult to date, these black-and-white photos of unnamed subjects exist in a beguiling hinterland between the private and public, the informal and staged. It's the most coherent display, and the easiest to digest, but by concentrating on one aspect of his work it gives little indication of Bakharev's breadth. A couple of interior shots of women slouching and smoking suggest that as a photographer Bakharev packs way more than just swimwear.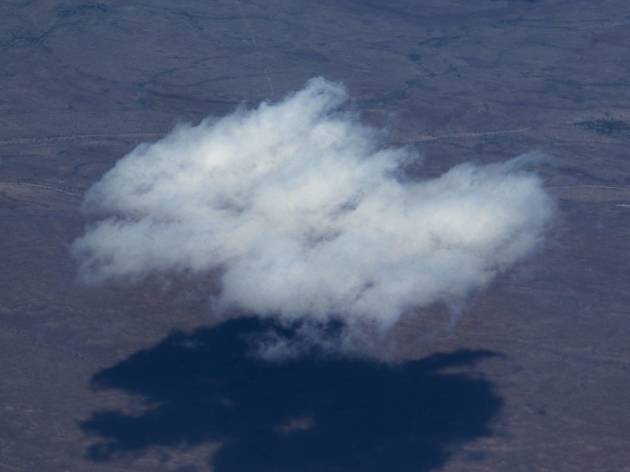 © Viviane Sassen
If the prize was for most ravishing display, Viviane Sassen would win hands down. But the Dutch photographer isn't just a stylist: she's pushing the boundaries of the medium. A meditation on shadows, 'Umbra' encompasses nudes, still lifes and landscapes. Sassen enters the frame indirectly, sometimes as an attenuated, almost Giacommeti-like silhouetted form. And some of the photographs are pinned directly to the wall, their corners peeling so that they themselves cast captivating shadows in the gallery. 'A bit literal – but also very beautiful' is how the disarmingly self-effacing Sassen describes the effect in the accompanying film. It's true. But this is the display you'll probably find yourself lingering in the longest.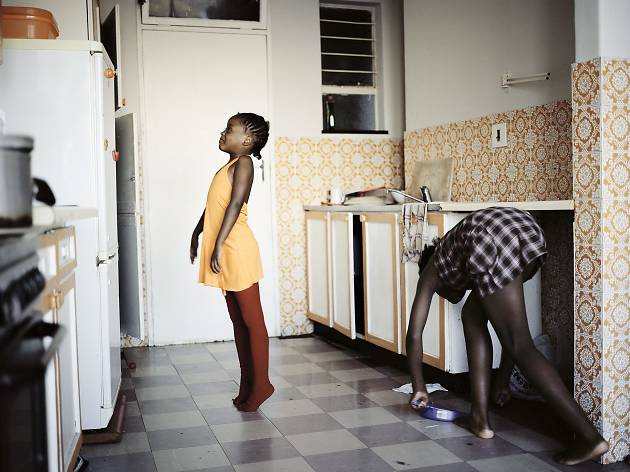 © Mikhael Subotzky / Patrick Waterhouse

Mikhael Subotzky and Patrick Waterhouse
South African and British duo Michael Subotzky and Patrick Waterhouse spent more than six years on this epic project about Ponte City in Johannesburg. Built for white yuppies in the heyday of apartheid, this cylindrical tower was once the tallest residential building in the southern hemisphere. Subotzky and Waterhouse chart its history as a sort of microcosm of the social changes – and problems – of South Africa as a whole over the past decade. Theirs is a bewilderingly complex project that encompasses classic photodocumentary with aspects of archive-making and storytelling. Lightbox towers – depicting, among other subjects, almost every window and front door in the skyscraper – show their dedication to the project and add a dash of spectacle to the display, but nonetheless it's massively constrained here. Rather than for a show, they were nominated for their publication 'Ponte City', which consists of a main book and 17 smaller pamphlets. All are on display, but standing up in a gallery really isn't a pleasurable way to view the material, even if physical discomfort chimes with some of the themes it explores.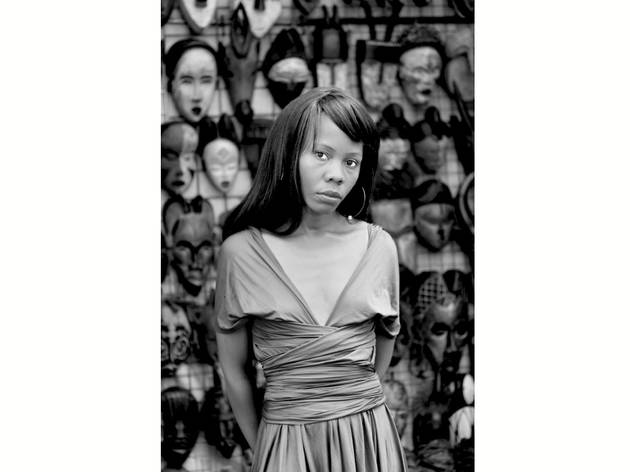 Zanele Muholi, 'Kekeletso Khena, Green Market Square Cape Town' from the series 'Faces and Phases', 2012. © Zanele Muholi, courtesy of Stevenson, Cape Town and Johannesburg.
Another photographer nominated for a book – 'Faces and Phases' – Zanele Muholi also focuses on the injustices of post-apartheid South Africa. But unlike the crazy detail of Subotzky and Waterhouse's project, hers is a relatively straightforward undertaking. For the past eight years, she has photographed black gay women, as well as others who identify as LGBTI, in Capetown, Johannesburg and across the country. The resulting black-and-white portraits are perhaps the most conventional images on show here. Yet, accompanied by testimonies about violence and 'curative rape', the value of Muholi's project overwhelms: when she says on the introductory film that these are 'not just portraits, they are participants' and that 'it is OK, it is not a crime, nobody deserves to be rebuked or suffer hate speech', you're struck that this is the one display that really seems to matter. If the prize goes for importance – for photography standing for something way bigger than itself – Muholi is a dead cert.
Like this? Read more art features
Swot up on London's hottest shows, read the latest artist interviews and discover the highlights from our favourite exhibitions in this awesome round-up of London art features.
Support Time Out
We see you're using an ad-blocker. Ad revenue is Time Out's main source of income. The content you're reading is made by independent, expert local journalists.
Support Time Out directly today and help us champion the people and places which make the city tick. Cheers!
Donate now