Heads up! We're working hard to be accurate – but these are unusual times, so please always check before heading out.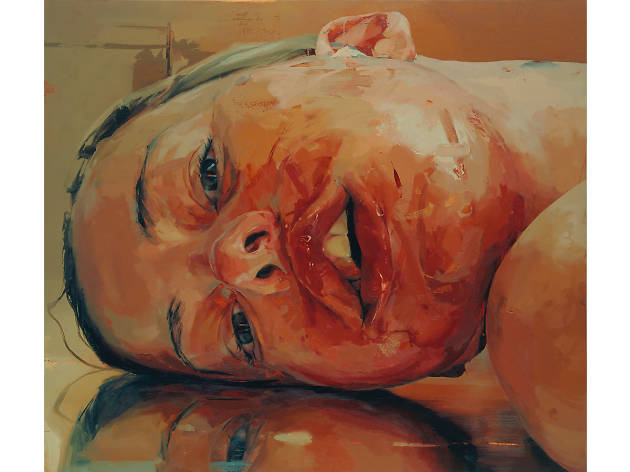 Five Things To Know About: 'All Too Human'
Tate Britain's spring blockbuster is finally opening this week, and it's full of big names. Here's the lowdown
1. It's seriously body-conscious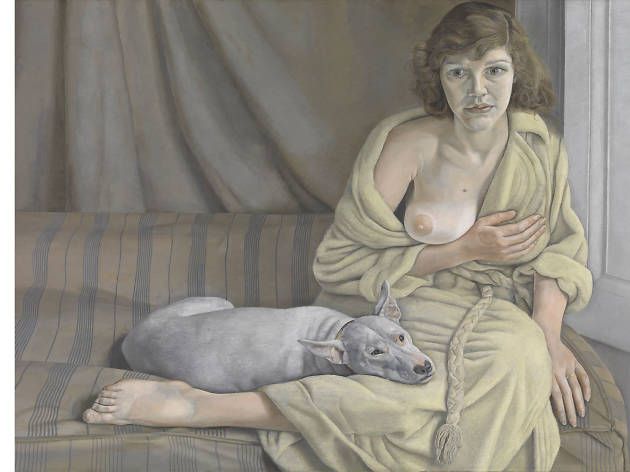 Lucian Freud 'Girl with a White Dog' (1950-1) © Tate
1. It's seriously body-conscious
Get ready for belly buttons, elbows, dodgy haircuts, suspect fashion choices and skin – a whole lot of skin. 'All Too Human' is a total celebration of painting from life, cellulite and all. Starting with Walter Sickert and Chaim Soutine, the exhibition plots an artistic map through to the present day, stopping off at works by Francis Bacon, Frank Auerbach, Paula Rego and the brilliant Jenny Saville.
2. It's all about London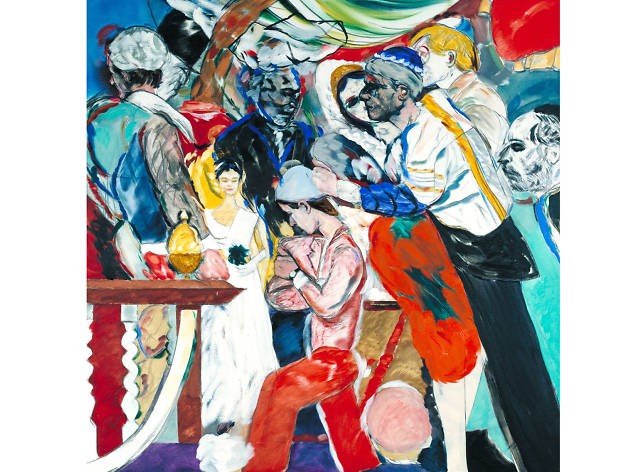 R.B. Kitaj 'The Wedding' (1989-93) © The estate of R. B. Kitaj
2. It's all about London
Six of the artists – R.B. Kitaj, Michael Andrews, Frank Auerbach, Francis Bacon, Lucian Freud and Leon Kossoff – tie their colours to the 'School of London' mast. The term was coined by Kitaj in the mid-'70s, when he staged a Hayward Gallery exhibition of painters fixated on figurative art. In an art world dominated by abstraction and minimalism, getting your kicks from the human body was seriously rebellious.
3. It's got some rare treats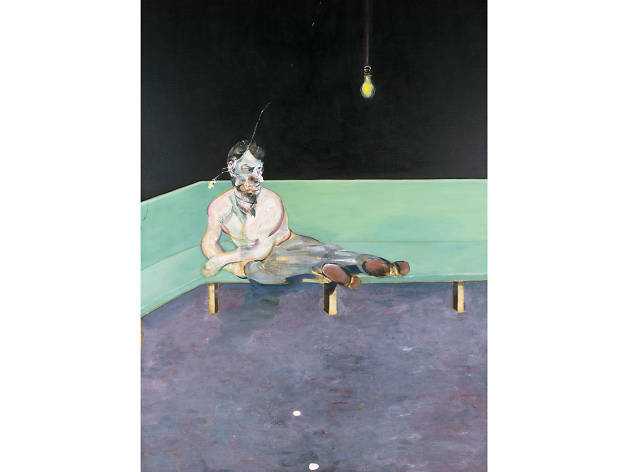 Francis Bacon 'Study for Portrait of Lucian Freud' (1964) The Lewis Collection © The Estate of Francis Bacon. All rights reserved. DACS, London. Photo: Prudence Cuming Associates Ltd.
3. It's got some rare treats
One of the star attractions is a six-foot-high painting of a bare-chested Lucian Freud by Francis Bacon. The painting was briefly shown in 1964-65, but since then the public hasn't had a glimpse of it. More's the pity, as it's a brilliant, moodier-than-Morrissey-on-a-downer portrait. It's not the only Bacon rarity on display: there's also a painting of his lover Peter Lacy (look away if you're not a fan of anatomy), plus a triptych of a beach-bathing body beneath a black umbrella.
4. It's not all men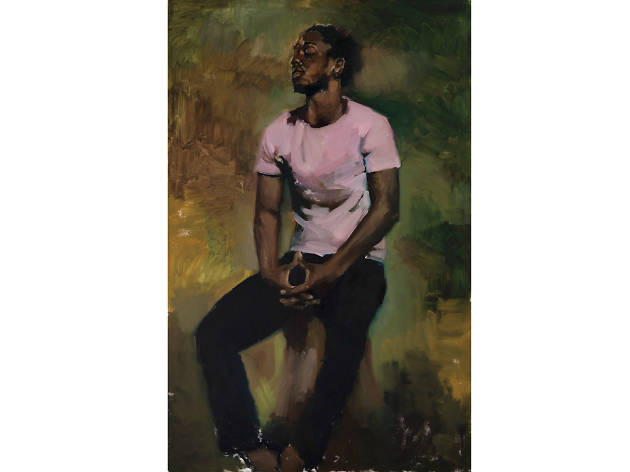 Lynette Yiadom-Boakye 'Coterie Of Questions' (2015) Courtesy Corvi-Mora, London and Jack Shainman Gallery, New York © Lynette Yiadom-Boakye
4. It's not all men
Bacon and Freud are namechecked in the show's title, but the plan is to demonstrate that male artists aren't the only people-painters in history. Jenny Saville's visceral, sticky and hyper-realistic portraits are guaranteed to shock, while Paula Rego borrows scenes from family life to show humans in their natural habitat: annoying one another. At the other end of the scale are the stately portraits of Lynette Yiadom-Boakye and Celia Paul, two contemporary artists whose paintings are soaked in an old-school beauty.
5. It's not all nudes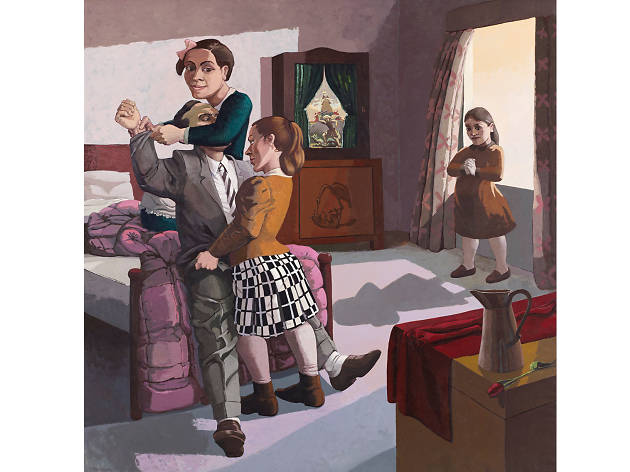 Paula Rego 'The Family' (1988) © Paula Rego
5. It's not all nudes
Yes, the point of the exhibition is pictures of people, but don't go expecting an endless array of painted bodies in the buff. Bacon, Freud and Saville are best on flesh, but there's a sizable number of paintings showing people going about their daily business (which for most of us doesn't include lying naked in an artist's studio). Clothed or unclothed, 'All Too Human' should go a long way towards proving just how powerful painting from life can be.
All Too Human opens at Tate Britain February 28 and runs until August 27.