Heads up! We're working hard to be accurate – but these are unusual times, so please always check before heading out.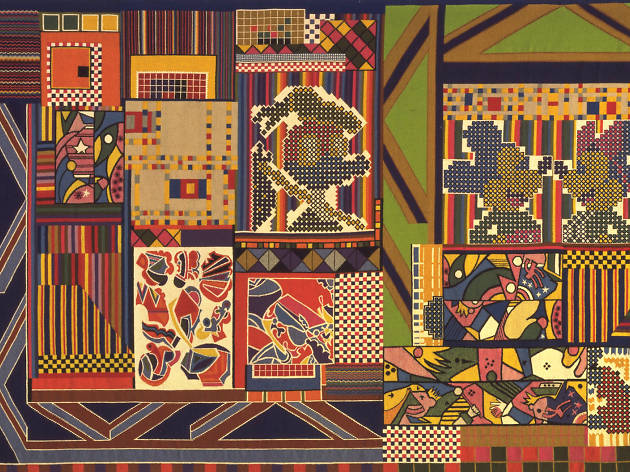 Four things you need to know about Eduardo Paolozzi
As the pop art pioneer gets a full Whitechapel retrospective, here's the rundown on what you need to know about one of London's great artists
1. He had a turbulent youth
Born in Scotland to Italian parents, Paolozzi's dad was a big fan of Benito Mussolini. Young Eduardo was even sent to fascist summer camps. Lovely. So when Italy declared war on Britain in 1940, Paolozzi was interned, while his father, grandfather and uncle were all killed when the ship taking them to Canada was sunk by a German U-Boat. It got better, though, eventually he worked in the family ice-cream parlour. Rough with the smooth and all that.
2. He was one of the inventors of pop art
Britain in the 1950s was a depressing shithole, rife with poverty and blighted by rationing. And a lot of the art of the time was mind-meltingly po-faced. Paolozzi was part of The Independent Group – a loose cooperative of artists, intellectuals and architects who wanted to challenge modernism, and start shaking up the stuffy art establishment. They, and especially Paolozzi, were incorporating 'found imagery' from popular culture into their art. One incredible early Paolozzi collage – 'I Was a Rich Man's Plaything' – even includes a cut-out of the word 'pop'. That, right there, laid the groundwork for what would become pop art as we know it. You're welcome, Andy Warhol.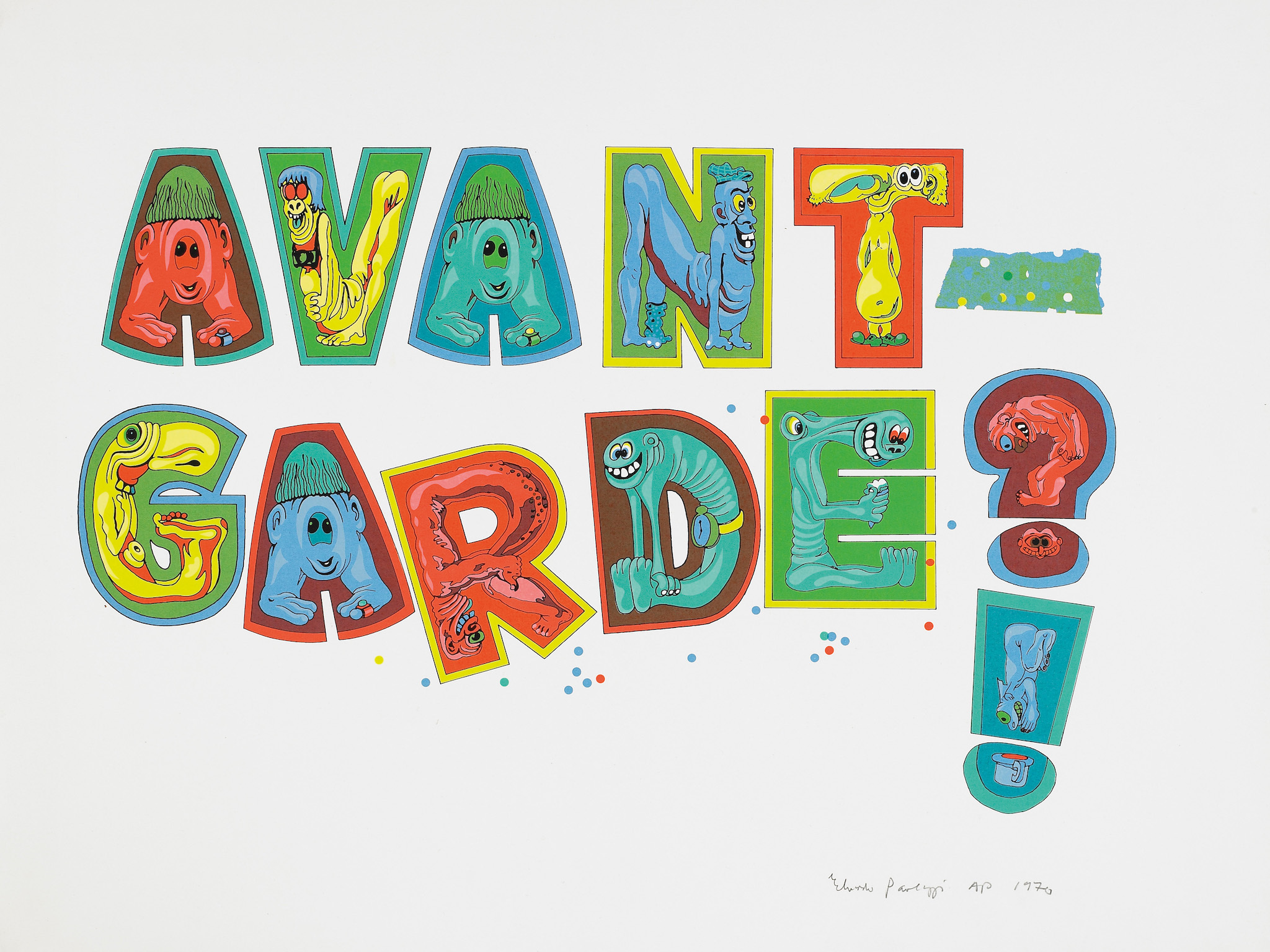 Eduardo Paolozzi: 'Avant-Garde', 1970 Courtesy of Independent Gallery. Image courtesy of Venator & Hanstein, Cologne © Trustees of the Paolozzi Foundation, licensed by DACS
3. He was an art magpie
He was a restless soul, old Eddie Paolozzi. Over the course of his career he worked in collage, prints, sculpture, textiles, bronze, painting; he made tiny things, big things; public things, private things. There weren't really any limits in his work. Comics, advertisements, ancient ruins, industrial design; he found inspiration everywhere, and he took it all and turned it into the figurative gorgeousness that's so recognisably him.
4. He was the ultimate London artist
Sure, Paolozzi was Scottish, but it's in London that he made his mark – literally. This city is full of Paolozzis. There are his Tottenham Court Road tube mosaics, now restored and more vibrant than ever. Then there are his major public sculptures: the squatting Newton outside the British Library, the giant dissected head outside the old Design Museum, the cubist weirdness of the Pimlico cooling tower, and that's just a start. Paolozzi really is London's artist, and it's about time we celebrated him properly.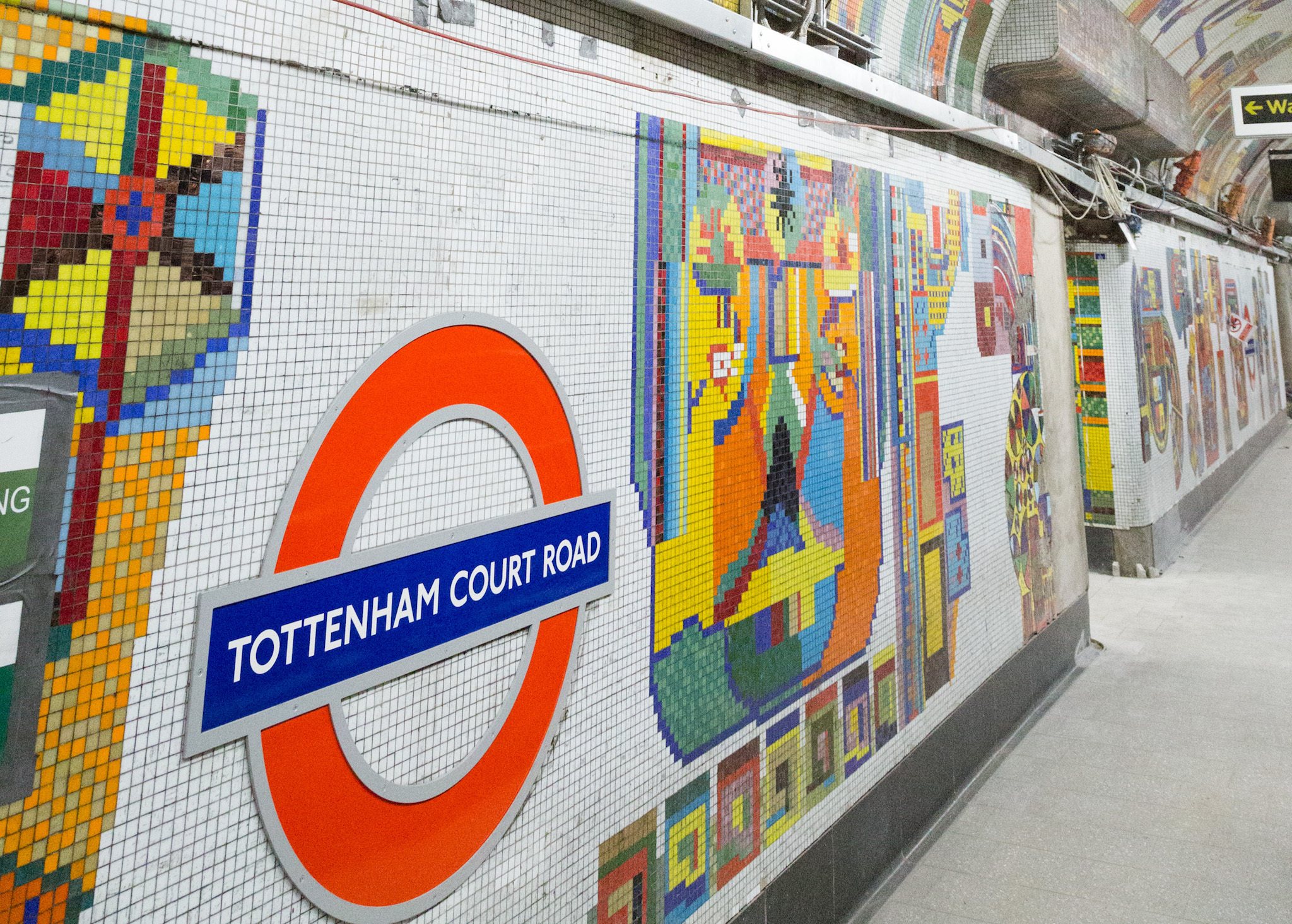 Eduardo Paolozzi, Tottenham Court Road Underground Station mosaic. Photo: © Transport for London
'Eduardo Paolozzi' will be on display at Whitechapel Gallery from Thursday Feb 16-May 14.
Find out more with our complete guide to Paolozzi.
More art we're excited about this year
Here's what we're excited about in the art world this year. Spoiler alert: there's some incredible stuff.