Heads up! We're working hard to be accurate – but these are unusual times, so please always check before heading out.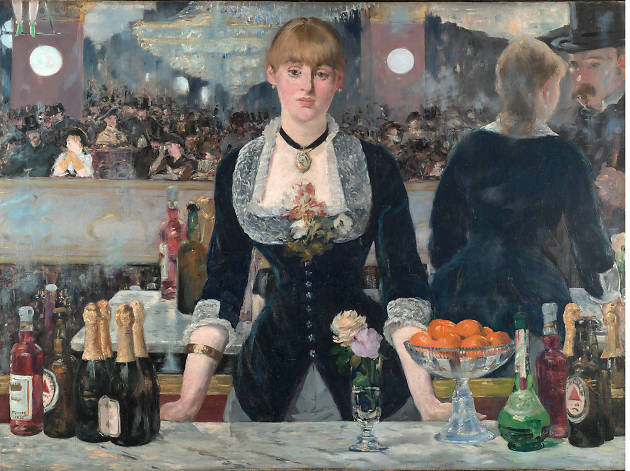 The Time Out guide to impressionism
So much more than just water lilies... here's your handy explainer for the movement which changed art forever
What is impressionism?
Even if you don't know it, you've seen impressionism. A lot of it. It's one of the most ubiquitous art movements going, and the paintings created by impressionism's big dogs are some of the most famous on earth. As a style, impressionism is hugely varied but can be recognised by its loose brushwork, obsession with the effects of light, an urge to paint outside (en plein air, as they say) and its focus on realism.
Impressionism emerged in Paris during a time of serious artistic conservatism – there were rules about what you could and couldn't paint, and the artists who would define the movement paid absolutely no attention to them. Forget about scenes from the Bible or history, forget about classical artistic perfection, forget about stuffy old-fashioned art – impressionism was a break from the past, filled with quick brushwork, gorgeous realistic landscapes and un-idealised scenes of everyday life.
The term 'impressionism' actually came about as an insult used by an art critic to describe a painting by Claude Monet. And when a bunch of artists including Monet and Edgar Degas got tired of being rejected by the establishment and, in 1874, put on their own exhibition, it stuck. That should tell you everything you need to know about the movement: it got up people's noses. The impressionists, to put it simply, were revolutionary. They loved painting outside, they loved light and they basically invented modern art.
Who are the impressionists?
The most famous of the lot is big bad Claude Monet, best known for his shimmering landscape and water lily paintings. Then you've got Paul Cézanne and his stunning mountain images, Edgar Degas's ballet scenes and Pierre-Auguste Renoir's society paintings. You can also consider the great master Edouard Manet an impressionist, though he was older than the others and never really thought of himself as part of the group. Once you've worked your way through that lot, you can dip your artsy toes into the work of Camille Pissarro, Berthe Morisot, Gustave Caillebotte, Mary Cassatt, Alfred Sisley and a whole host of others. It's worth noting that these artists produced a huge variety of work – not just impressionistic landscapes – and the term 'impressionism' was rejected by many of them. So grouping them together should be seen, really, as a simple way of approaching the radical art produced in mid-to-late nineteenth-century France.
Who did they influence?
In the most immediate terms, there'd be no Paul Gauguin, Vincent Van Gogh or Georges Seurat without the impressionists. The clue's in the name, really: those artists are often called the post-impressionists. But in a broader sense, the furrow that the impressionists ploughed essentially laid the groundwork for modern art. In the impressionists you can find the birth of abstraction and modernism – it's the start of a radical approach to art making. After 1874, nothing would be the same again.